Xolo Maridueña's Height
5ft 9 (175.3 cm)
American actor, known for playing Miguel Diaz on TV series Cobra Kai and Victor Graham on Parenthood. In 2020 he claimed 5'10. I had 0.2in more sneaker in this shot.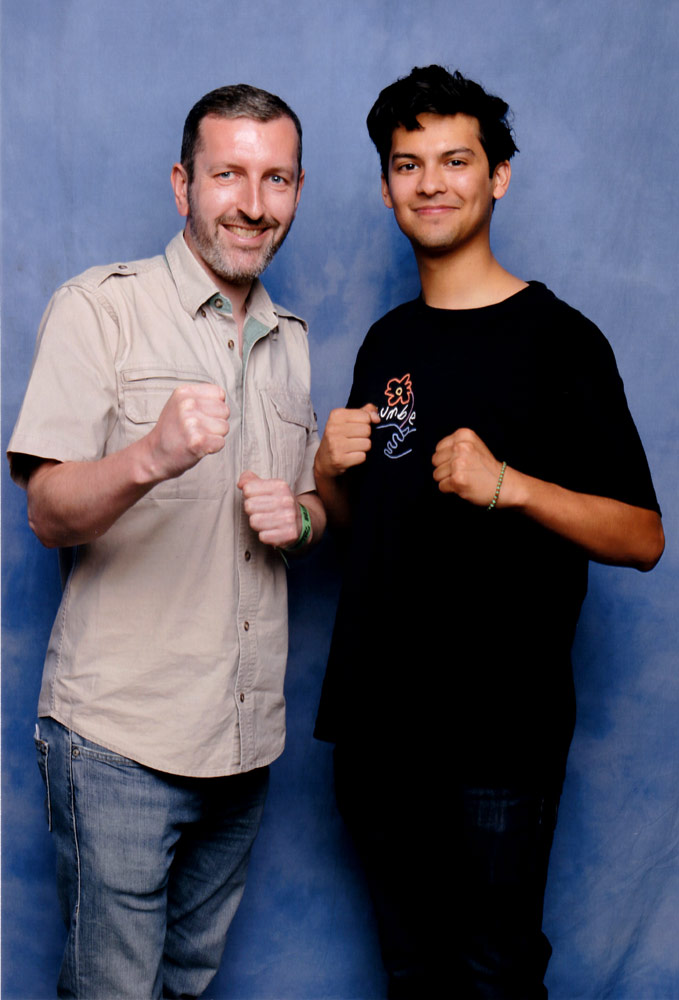 5ft 8 Rob and Xolo @ London Comic Con
You May Be Interested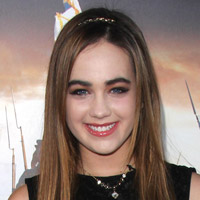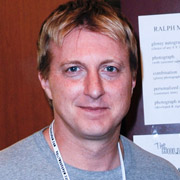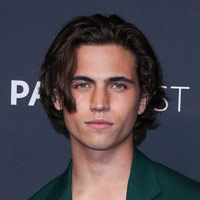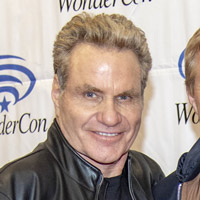 Add a Comment
39 comments
Average Guess (51 Votes)
5ft 8.68in (174.5cm)
Willy5'10
said on 23/Jan/21
Hey Rob do think he is closer to 5'10 or 5'8? I think he's more 5'8 -5'9 range

Editor Rob
I would say he might measure 5ft 9 range, more than 10 or only 5ft 8 (which seems impossible to me).
Need Answers
said on 9/Jan/21
Google has his updated height as 5'8" it was 5'9" before he was down graded
What's going on here

Editor Rob
in person he is taller than 5ft 8.

that's what's going on 👍
Keith 5'10
said on 6/Jan/21
5ft 8 ⅞ (174.9 cm) for Xolo and 5ft 8 ⅝ for Ralph
John Mickey
said on 3/Jan/21
Honestly I think Xolo could measure a 1/4 inch taller than Big Rob, 1/2 at max. He has a small head and it gives the illusion he's taller than he really is. He also has a lot of hair so you can't really see how much height it gives him. I would actually say they're the same height here. Of course if they are the same height here with the footwear that would make Xolo 0.2 inches taller than Big Rob. I believe Xolo at his lowest would measure 5'8.5 - 5'8.75, I wouldn't give him the full 5'9
Cd123a
said on 3/Jan/21
Looking at Gianni DeCenzo and Xolo side by side in Cobra Kai season 3 I would say Xolo is around 5'11ft tall at this point, unless Gianni's claim of 5'11ft is wrong.
Patm
said on 2/Jan/21
Around the same height as Ralph macchio on cobra kai so 5ft8.75
Renato1
said on 29/Dec/20
174 cm
Chris Junior Hernandez 1990
said on 9/Dec/20
I don't think Ralph Macchio is shorter than Xolo. Rob's head closer to camera makes people feel Xolo look 1/2" on Rob.
Lawrence099
said on 6/Dec/20
Weak 5'9 5'8 3/4 spot on.
Nik Ashton
said on 3/Nov/20
5'9" is fine!
6'3 Julian
said on 13/Oct/20
5'9 seems fine if Rob s had a smidge more shoe like he said
Peter 180cm
said on 1/Oct/20
Can pass for 176cm. 5'10 is definitely a shoe height.
Chinedu
said on 30/Sep/20
I was wondering why 1 inch looked so noticeable on first sight until I read his head is a bit smaller than 9inches
Looks like a nice guy though
TheBat
said on 18/Sep/20
5'9.25" at the most. Looks more like he's a weak 5'9".
Miss Sandy Cowell
said on 18/Sep/20
I was just wondering if his hair is giving the allusion towards an extra bit of height, but there IS a difference there. I will settle for 5ft8.75; Rob's head looks longer in the picture.
Slim 6'1"
said on 17/Sep/20
175 is spot on
Nik Ashton
said on 14/Sep/20
He has height enhancing hair and a 24th comment!
Paul Marsden
said on 13/Sep/20
Looks smaller than rob here, rob looks like he's hunched over a little bit and Xolo has a small head so looks taller but I think if they stood straight they would be the same or big rob would be a bit taller
William specter
said on 9/Sep/20
Rob. Exactly how tall are you in this picture.
He looks 1.5cm taller possibly.

Editor Rob
At that moment of the day I'd be 173.2-173.3cm.
Eric W. Tam
said on 8/Sep/20
Huh, so Google underlists him. TBH, at first glance I too would have thought he was a solid 5'8, not a weak 5'9 or a strong 5'8, but ykw I can give this lad 174-75 cm.

Editor Rob
At 16 he was 5ft 8, but by 18 could look 5ft 9.
Nik Ashton
said on 8/Sep/20
@ Rob - When did you meet him?

Editor Rob
before Coronavirus!
Andrea
said on 8/Sep/20
I'd say a weak 5'9, from the pic.
Blanc
said on 6/Sep/20
What's his head size?

Editor Rob
just under 9 inches I'd have said.
Blanc
said on 6/Sep/20
Looks like he'd measure a hair over 5ft 9 but looks taller because of his build; neck, smaller head and hair
Zeppast
said on 6/Sep/20
Rob this guy doesn't really look any taller then Ralph Macchio.

Editor Rob
In person ralph didn't look any taller, but xolo had slightly less sneaker, so I'd give him 5ft 9.
FiveEightJake
said on 6/Sep/20
Rob would be clearly taller if he wasn't leaning and had the same hair cut. In-fact comparing top of heads, Rob still looks taller.
5'8 flat seems more accurate. He has a small head and bought himself an extra inch.
Black Noir
said on 6/Sep/20
He looks like a nice dude; he's in a good series; would you say he looks abit older then his age tho? #NoMercy

Editor Rob
He looked his 18 years when I met met him.
Johnny 181-182 cm
said on 6/Sep/20
Wow nice Rob! When did you meet him?
Alex1.1
said on 29/Aug/20
No where near 5.10ft looks about 5.8ft but he's only 19 and still growing!
Keith 5'10
said on 3/Apr/20
Time for a Cobra Kai page Rob?

Editor Rob
There's probably enough actors on the site now.
Keith 5'10
said on 17/Jan/20
He claims to be 5'10 on his Instagram today.
jayp
said on 30/Dec/19
@ josh f. Are you 5ft 9 1/4 out of bed?
Josh F
said on 27/Nov/19
I actually went to high school with Xolo! Really nice guy. I'm about 5'9 1/4 in the morning and typically around 5'8 3/4 by the end of the day and Xolo always looked to be a solid inch shorter than myself. I'd place him around 5'7 3/4- 5'8
heightdude
said on 26/Nov/19
ah finally xolo :) thanks rob! id guess 176cm for xolo.
khaled taban
said on 25/Nov/19
Both Xolo and Ashley Newsbrough have the same average vote (174.3cm) !!
khaled taban
said on 24/Nov/19
He is still growing , could be near 5'10" when done growing.
khaled taban
said on 24/Nov/19
Xolo 😅😂
My opinion is 174cm -174.6cm
Keith 5'10
said on 24/Nov/19
More like 5'8.5" for me. Is he taller than Ralph Macchio? That is the question.
Miss Sandy Cowell
said on 24/Nov/19
At first glance I thought, "5ft9, so I bet he's written up as 5ft8.75."
He is! 😂👍
5ft8.75 for Xolo. Nice name with an unusual spelling!