Martin Kove's Height
5ft 11 ¼ (181 cm)
Peak height was 6ft ½ in (184.2 cm)
American Actor, best known for appearing in The Karate Kid. This height has been mentioned back in 1987 (Chicago Times)
"The muscular, 6-foot-1 Kove"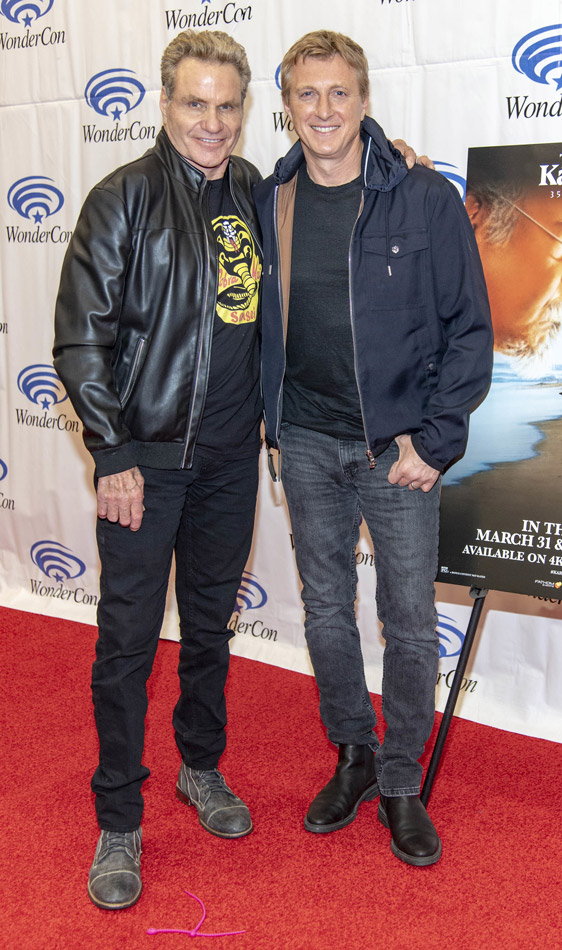 Photo by PR Photos
You May Be Interested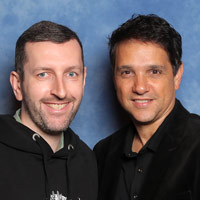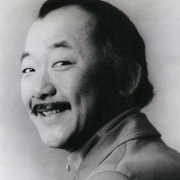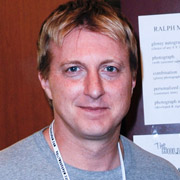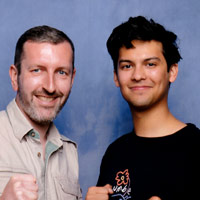 Add a Comment
41 comments
Average Guess (20 Votes)
Peak: 5ft 11.93in (182.7cm)
Current: 5ft 11.25in (181cm)
Peter 180cm
said on 14/Feb/21
Looks nowhere near 6'0 with Zabka here.He needs a downgrade to MAYBE 180cm,Rob.
Spencer
said on 5/Feb/21
Peak 184 cm 6'0.5". 5'11" today.
Rising174cm
said on 26/Jan/21
I have no trouble believing he was 6'1" in the 80s. He was definitely no shorter than Richard Crenna in Rambo 2 and if anything, was slightly taller by that point. At 74, he's probably shrunk to 5'11.5" although he could still look above that in his late 60s with Ralph Macchio:
Click Here
Tizwaxxx
said on 24/Jan/21
Looks 5-10,5 imo here
Willy5'10
said on 23/Jan/21
I think Martin back in the first karate kid movie was 6 foot but rob do you think he could be now a days 5,10 range? Because to me on cobra Kai he looked about the same height as Zabka but I think Zabka is a little taller. Would 5'10.5 for Martin now be unrealistic?
Rampage(-_-_-)Clover
said on 4/Jan/21
His son looks 6ft1-2
Patm
said on 2/Jan/21
Peak 6ft now 5ft11
Black Noir
said on 14/Dec/20
Hey rob, how tall do u think Martin s son is?

Editor Rob
over 6ft but how much I'm not so sure.
Chris Junior Hernandez 1990
said on 9/Dec/20
Kove 6'0 is peak and now 5'11. Zabka isn't over 5'11.
Chris Junior Hernandez 1990
said on 9/Dec/20
6'0 is peak. Now 5'11. Zabka isn't over 5'11.
Sean73
said on 22/Oct/20
I'd give him a 6'.0.50" peak and now 5'10.75".
Chris Junior Hernandez 1990
said on 13/Sep/20
Kove and 5'11 Zabka look tha same height in and out of screen from Cobra Kai. Kove need a peak and current height.

Editor Rob
In the 80's Kove was being called 6ft 1 and 195 lbs in articles, so that likely is what was on his bio sheet that gets given to press for interviews/articles.
Keith 5'10
said on 12/Sep/20
Actually, he looked almost 6'1 in Karate Kid 3 with Thomas Ian Griffith:
Click Here
Black Noir
said on 7/Sep/20
This guy has a build to kill for have you seen his neck? Muscular as hell; and he's aging really well!!
Alex1.1
said on 29/Aug/20
I'd say a strong 6ft man in his prime! Now he is about 5.10 or 5.11ft
Keith 5'10
said on 12/Apr/20
He needs a peak height. He looks under 5'11" on Cobra Kai season 2.
Kavi Singh Gill
said on 21/Jul/19
In Karate Kid, there was a significant difference between him and William Zabka. Zabka at the time was 18-19 and it's normal for men to grow a little bit after that so my guess is Zabka gained height and Kove lost some over the years which is why they look almost the same height in Cobra Kai.
slc
said on 3/May/19
There is a medium long (full-body) shot in Cobra Kai Season 2 of the Kove and Zabka in the dojo, barefoot and toe-to-toe. They appear to be the same height.
SethDa6.05"
said on 27/Apr/19
About the same as William Zabka. Just watch cobra Kai s2
Rampage(-_-_-)Clover
said on 25/Jan/18
He looked about 6ft1 w/h Stallone in First Blood Part II
Rampage(-_-_-)Clover
said on 30/Aug/17
He looks barely 5ft10 in that photo!
Rising - 174 cm
said on 4/Aug/17
Yeah, but this photo with Carl Weathers shocked me:
Click Here
Maybe Martin's posture isn't as good, but he looks a good 2 inches shorter than Carl! I honestly still believe he LOOKED a 6'1" guy in the 80s and was 184 cm minimum, but he now does look only 5'11" range with Carl. He seems to go up and down a bit with his posture still looking from a weak 5'11" up to 6' at times. That's more proof Carl is still about 6'1" as well. I think Kove has lost a lot of height. He wouldn't be the first 70 year old to lose 1.5"-2" doing action roles. Sly has lost a good 1 cm yet Martin isn't even looking that tall next to Stallone:
Click Here
Yet he looked 2" taller in Rambo 2 and Sly's boots made him look 5'10.5"-5'11" in that film. This promo picture is representative of the height difference in the film:
Click Here
Remember, Crenna was a healthy, fit 57 year old in Rambo 2 with good posture so there's no reason to think he had lost much, if he lost anything at all. No way Kove looked shorter in that film. If I'm wrong, then both men may have been 184 cm. Actually 1.5" wouldn't even be that unusual for a 70 year old. Look at Danny Glover!
Rampage(-_-_-)Clover
said on 10/Jul/17
He still looks 6ft in that photo if Zabka is 5ft10½
RisingForce
said on 18/Jun/17
He seemed legitimately tall in the 80s. I think he's lost a lot of height. He looked at least as tall as 6'1" Richard Crenna who I don't think had lost much, or anything by age 57 and he was an easy 6'1" next to 6'5" Thomas Ian Griffith, who didn't dwarf him. Actually, he can still look about 6 feet with 5'8.5" Ralph Macchio in this photo from 3 years ago:
Click Here
I trust Rob's in person sighting more so I'll say he's not as tall as he looks there, but maybe he's a guy who drops height with posture, like many other men in their late 60s/early 70s. I gotta go back and see how he looked with Ronny Cox in Steele Justice, but he really did look 6'1" to me back in the 80s and I'll say 5'11.5" now. 1.5" isn't a particularly unusual for a man his age, especially with weights, stunts etc.
Rampage(-_-_-)Clover
said on 27/Sep/16
184cm peak
182cm today
Rob, does that seem reasonable?

Editor Rob
about 6ft, now maybe 5ft 11-11.5 zone
Rampage(-_-_-)Clover
said on 8/Mar/16
Could he be more 5ft11 range today, Rob?

Editor Rob
yes he can be that.
kevin
said on 16/Aug/15
looked huge in all 3 Karate kids
The shredder
said on 21/Mar/15
Rob , this guy looks shorter , more 5'11
Rampage(-_-_-)Clover
said on 20/Jan/14
How that's a shocker. He's listed 6ft0.5/184cm and 6ft1/185cm in most places.
But granted he was 18-19 when that was filmed so maybe he grew a bit afterwards?
Rampage(-_-_-)Clover
said on 18/Jan/14
Rob, do you have any idea how tall William Zabka might be?
He played the bully in the Karate Kid.

Editor Rob
5ft 10 range maybe
Rampage(-_-_-)Clover
said on 16/Jan/14
Rob, any idea how tall William Zabka is?
Played the bully Johnny Lawrence in KK?
Brad
said on 12/Jan/14
Looked 5' 10" last week at the Hollywood Show.
Fred
said on 3/Dec/13
He was taller then johnny ( william zabka ) in karate kid and zabka is listed 6'
Alex
said on 28/Sep/13
To be honest, Thonas Ian Griffith didn't have much on him in Karate Kid 3. Weird.
Rampage(-_-_-)Clover
said on 12/Aug/13
Maybe a peak height, Rob?
Rampage(-_-_-)Clover
said on 31/Jul/13
"Martin Kove's height is 6ft 1in (185cm)"

Editor Rob
the previous commenter below is right in a sense that today kove did look sub 6ft last year
Dino
said on 25/Jul/12
Stood next to me looking at my friend's stand at London Comic Con, and seemed to be the same height as me, 5'10".
thekiddd
said on 27/May/08
I always thought 6 but maybe 6'0 1/4"
keith
said on 19/Dec/07
a good friend and a great actor
Kid-Icarus
said on 9/Oct/07
I did think he was around 6 but the times says he's 6'1". He could be 6'0 1/2" but the times wouldn't say so if he was because they do not name stars by half inches.
thelasttiger
said on 16/Oct/06
He looks more like 6ft to me. He was about 5 inches smaller than Thomas Ian Griffith in Karate Kid 3.