Lee Remick's Height
5ft 7 (170.2 cm)
American actress, best remembered for roles in films such as Anatomy of a Murder, Days of Wine and Roses, The Omen, The Medusa Touch, The Running Man, The Europeans and The Detective.
I weigh 118 [pounds]; I should weigh 123 for my 5-foot-7 height.
-- 17 Apr 1960
You May Be Interested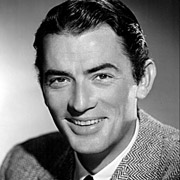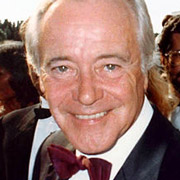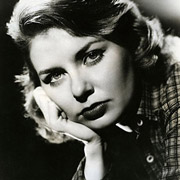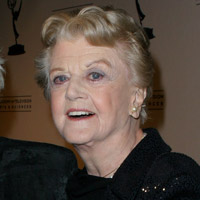 Add a Comment
17 comments
Average Guess (3 Votes)
5ft 6.75in (169.5cm)
Miss Sandy Cowell
said on 7/Oct/19
I have just found out that Lee died of liver cancer at just 55. Maybe she didn't lose any height after all, and I'm glad I gave her the full 5ft7.
Miss Sandy Cowell
said on 7/Oct/19
I saw how tall she was when I watched 'The Omen' yesterday. Next to her Omen husband, the 6ft2.5 Gregory Peck, and no doubt in heels, Lee looks an 'acceptable' 5" or so difference next to her other half, but when Billie Whitelaw's Mrs Baylock introduces herself, you can't help but notice that they are both looking right down to the 5ft2 nanny!
I will go for 5ft7 after seeing the 1976 film yesterday. 😁💐
Nik
said on 6/Oct/19
R.I.P Lee Remick.
Sandy Cowell
said on 14/Oct/16
I know that Lee Remick was 5ft7 in her heyday. If she hasn't lost any height over the years then she is exceptionally and unusually lucky! Come on, she must have done!
Sam
said on 12/Nov/14
I could see a resemblance with Harper but I don't think I've ever confused them in a movie.
Arch Stanton
said on 14/Oct/14
I see Tess Harper is missing, any chance of adding her? American actress best known for roles in films such as Tender Mercies, Crimes of the Heart, No Country for Old Men, Amityville 3-D, Flashpoint, Ishtar and Far North.
Arch Stanton
said on 14/Oct/14
Click Here
See what I mean!!!
Arch Stanton
said on 14/Oct/14
@Rob/Sam Have either of you ever mistaken Tess Harper for Lee? In Tender Mercies were instance Harper looks almost identical to Lee in that period and even looking hard at her I would never know that it wasn't Lee!! Even now she looks as you'd imagine Remick to look had she been fortunate to live on.
[Editor Rob:yes they can look similar ]
wilfred
said on 3/Jun/14
Wow, I'm quite shocked. I always thought she was shorter as she always gave me the impression of being this petite, almost delicate lady who was the perfect personification of grace and goodness.
Arch Stanton
said on 30/May/14
Yeah she was "pretty" to look at rather than sexy I thought.
Sam
said on 28/May/14
She was quite hot, enough so to lead to murder in Anatomy. I would've guessed her somewhere between 5'6"-5'7", although she also looks close to the latter next to Gregory Peck in The Omen.
Arch Stanton
said on 22/May/14
Yeah she looks between 2 and 3 inches shorter than Monty Clift in Wild River.
Arch Stanton
said on 22/May/14
Difficult to tell really as most camera angles with Sinatra aren't great for judging height. She could look a bit taller in heels and in other scenes look a similar height.
Arch Stanton
said on 22/May/14
Why Gonzalo? She wasn't much shorter barefoot than Jack Lemmon in Days of Wine, was eye to eye I think in heels with Richard Burton in Medusa and held her own in cowboy type boots next to Jimmy Stewart in Anatomy. If she wasn't 5 ft 7 she was very close. I think she looked it. I've been meaning to see how she fared next to Sinatra in The Detective which I'll try to watch today if I can find it.
Gonzalo
said on 22/May/14
Nice addition, Rob. I am not sure if I see her at 1´70. Always thought she was shorter. Beautiful lady
littlesue
said on 21/May/14
Yes would say this height, tall girl from that era
Arch Stanton
said on 21/May/14
Thanks for adding her Rob and that lovely photo, those eyes!! Always looked about this to me.