Angela Lansbury's Height
5ft 7 (170.2 cm)
Peak height was 5ft 8 ½ (174 cm)
British actress best known for starring in TV series Murder She Wrote. In film she appeared in The Manchurian Candidate, Samson and Delilah, Bedknobs and Broomsticks, The Picture of Dorian Gray, Gaslight, State of the Union, Please Murder Me, Death on the Nile and The Mirror Crack'd. In 1985, a NY Times article called her surprisingly tall at "5 foot 8" and Lansbury herself wondered
"why people think of me as a small woman"
. In People (Nov 07,1988) she commented on her stature, saying
"I'm 5'8 1/2" and I weigh 147 lbs. at the moment. It's a good weight for me. I don't think I'll ever be skinny because my bones are too big"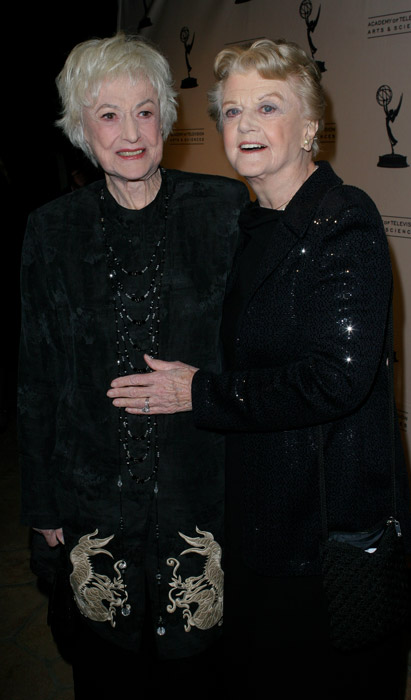 Photos by PR Photos
You May Be Interested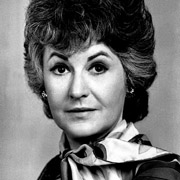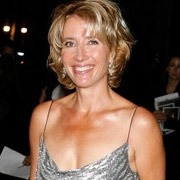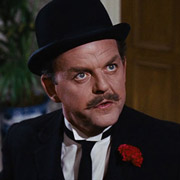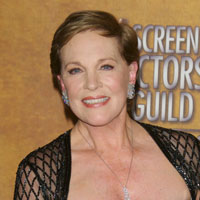 Add a Comment
33 comments
Average Guess (7 Votes)
Peak: 5ft 8.32in (173.5cm)
Current: 5ft 6.61in (169.2cm)
Sinclair
said on 6/Aug/20
5'8.25" is what I'd give Lansbury at peak. I used to buy the flat 5'8" for this legendary star, but now I can buy 5'8.5" as well, so 5'8.25" is the best fit in my opinion for my favourite actress. Lansbury held her height rather well with David Tomlinson in Bedknobs and Broomsticks, and she always came off as a legitimate 5'8" in Murder, She Wrote. Today, she may well be struggling with 5'7".
Mimi
said on 23/Apr/20
She's 94 and I think she's 5ft6 now Rob
Miss Sandy Cowell
said on 16/Oct/19
🎂🕯️🎉 Happy Birthday Angela! 🎉🕯️🎂
5ft8.5 was VERY tall when 'Samson and Delilah' was released at the cinemas in December 1949. It would still be tall in this day and age.
Angela turns 94 years old today and to still be 5ft7 is some achievement. Wishing Angela a thoroughly Happy Birthday today and many congratulations to her.
5ft8.5 peak and 5ft7 now.😁👍💐
🎁🎂🕯️🎈🎁🎂🕯️🎈🎁🎂🕯️🎈🎁🎂🕯️🎈
Paul Wood
said on 27/Aug/19
Very tall for a woman of her era when the average women born in the same year as her would be between 5ft 2in and 5ft 4in. I wonder if she comes from a well off background because it is well documented that the British working class was shorter than the upper class until at least 1960. Only in the latter part of the twentieth century did social background become less of a factor in determining height.
Dave Lee
said on 9/Jul/19
I saw her in a Mrs. Gooch's grocery store in LA the 1980s. I'm 5'6 and 5'8"ish seems correct to me. I remember standing there at the checkout stand and thinking, Hey! She's tall.
Wonderful actress. Still razor-sharp. Saw her in the latest "Little Women" and she seems no different than she was 50 years ago.
Danny gilad
said on 21/May/19
In an interview I remember she has said I was as tall as Ingrid Bergman. Bergman was 176- 5'9" barefoot. Another swede who worked for the nazis Zarah Leander was of the same height which was considered exceptional even in Sweden at the time where the average woman was 5'4"-5'5"
RichardSpain
said on 9/May/17
She is tall. But we don´t know how is her height today. I think she is retired she is 91 years old.. very old woman.
Rob: Do you think you could take a picture with Angela someday? I ask this because she is British. She lives near you.
Lee168cm
said on 28/Feb/17
She was already 59 when she started starring iin murder she wrote. Could she have shrunk to 5 ft 7 by then rob?
Editor Rob: it's quite possible she had lost an inch by then.
Sandy Cowell
said on 19/Nov/16
It's really good to see 'Samson and Delilah' written up as one of her film credits! She was the girl that Samson desired!
Anyway, it also says here that Angela is surprised to be thought of as a 'small woman!'
If 5ft5 qualifies as small, then I too am guilty of that! I never thought she reached the dizzy heights of 5ft8.5 in her prime and when I see her in 'Murder, she wrote' I think of her as an average 5ft4/5.
Maybe this is because she doesn't diet like crazy and accepts herself at a healthy, happy weight!
Arch Stanton
said on 17/Jun/16
She does look nice in the above photo though Andrew I agree!
Arch Stanton
said on 17/Jun/16
Lansbury had many redeeming qualities, tall, imposing, strong presence and features but even when young she's not one I'd have ever looked at and thought pretty or "hot". I've seen her in films from as early as 1943 or 44. Perhaps women like her and Maggie Smith, because you know they got sterner looking and harsh in later roles you can never see them as attractive when younger.
Andrew M
said on 15/Jun/16
And good golly she looks lovely in that old photo, with her big eyes! She always looked tall, too.
Andrew M
said on 15/Jun/16
@George H: I'm confused; you seem to think Magnum, p.i. was a spin-off from Murder She Wrote! It wasn't; in fact Magnum predates MSW by 4 years! Harry McGraw & The Law was the MSW spin-off! Though it was about a P.I., so maybe that's were you got mixed up?
laara lacey
said on 7/Dec/15
I was asked by casting and directors, constantly, back in the 1960's "How tall are you anyway?". As if I was a giant. One show in the early 70's I wore, to a perfect fit, one of Ms. Landsbury's old costumes. I felt so good. At 5'81/2" I was Not a huge dame. Now I see these young actresses at 5'9", 5'10. No one seems to care anymore if your a long legged girl. I wish I'd had that.
Barking Mad
said on 27/May/15
I'm surprised that she's only 5ft 8ins, I'd have guessed she was more like 5ft 10ins.
Arch Stanton
said on 4/Jan/15
Rob can you add a photo and films like The Manchurian Candidate, Samson and Delilah, The Picture of Dorian Gray, Gaslight, State of the Union, Please Murder Me, All Fall Down, Something for Everyone, Death on the Nile and The Mirror Crack'd.
wesley
said on 31/Jul/14
She may be 5'7 now that she's close to 90 but she was definitely 5ft8-8.5" when she was younger. I remember her in the 1944 movie Gaslight where she played the maid to Ingrid Bergman's wealthy character. Bergman was 5ft10 and Lansbury didn't look much shorter.
skywatcher43
said on 14/May/14
I knew she wasn't short, but I looked up her height because I recently saw a MSW episode w/Tom Selleck &, 'tho taller, he didn't tower above her.
Arch Stanton
said on 2/Oct/13
She really looked a lot like Shelley Winters!
hawk
said on 28/Sep/13
Yeah I was watching murder she wrote last night. And I said damn I didn't know she's that tall... she towers over other female actresses in the show.
Arch Stanton
said on 14/Sep/13
Tall, definitely. Laurence Harvey in The Manchurian Candidate looks tall next to Frank Sinatra and Lansbury is close to his height in whatever footwear she is wearing.
Arch Stanton
said on 24/Jul/13
Looks about right. In heels she's not much shorter than Raymond Burr who I've concluded was between 6'1" and 6'2" as Rob lists him at.
jtm
said on 10/Feb/11
of course she has always been shorter than tom selleck because he is close to 6'4!
George H.
said on 8/Feb/11
I think in her younger years, Lansbury was probably as tall as Bea Arthur. She was taller than Ingrid Bergman in that movie in the 1940's and I recently watched a Murder She Wrote rerun in which the characters of Magnum P.I. were introduced for a spin-off and a telltale sign to hide that somebody is taller is that they keep their arms bent in front of their upper body. She was obviously taller than the Higgins character judging by the length of her arms, even when the directorial choice was made for her to bend her arms in scenes with him (which were mostly shot from the waist up, not to give away that she was probably standing on a lower surface). Of course she was shorter than Tom Selleck, but then she was in her sixties or seventies and he was in his thirties.
richinkle
said on 8/Feb/11
Definitely a tall gal, but I don't think taller than 5'-8". In this clip with 5'-9 1/2" Bea Arthur, Lansbury has about a 2" heel advantage, but the two stand almost exactly the same height.
Click Here
Shadow2
said on 25/Dec/10
In her many movies from the mid 1940's to the 1960's Angela always seemed to look 5'9" (nearly 6' in heels), which was a height reserved for few woman in movies, one being Ingrid Bergman. Angela wore flat shoes in "Murder She Wrote" so as to not seem intimidating in her role, similar to what her tall friend Bea Arthur did in the "Golden Girls".
MERVE
said on 21/Dec/10
I watched Murder she wrote as a child, but only some portions. My parents thought I was too small. Anyways, I started watching on netflix and I love it. The reason why I am here is because I thought she looked quite told specially next to other female characters.
Jamie
said on 30/Jan/09
Gosh, 5ft8 and i thought she was much smaller. My mum said she thought she was tall and i said about 5ft4. But my excuse if i havent seen many episodes like my mum.
She is taller than Bruce Lee supposedly. So IMO Bruce Lee is 5ft8. He must be taller than her.
Mr. R
said on 21/Aug/08
I met her a few years ago at an Actor's Fund event. She is now between 5-6 and 5-7. She was a little over 5-8 with heels when I met her.
Brad
said on 18/Aug/08
Met her in '68 & '86. 5' 9" might be correct. She was very tall.
Anonymous
said on 20/Apr/08
I wondered how tall she is everytime I saw her on murder she wrote, but for me she seemed pretty tall, mostly she was taller than the other women appearing on murder she wrote
Anonymous
said on 16/Apr/08
She was in her 60s for most of her 'Murder, She Wrote' tv series and clearly looks 5'8". Maybe her character (retired New England widower) is the archetypical 'little old lady' and people think of her that way.
She is in her 80s now so she is bound to be a little smaller.
D. Ray Morton
said on 1/May/06
Yeah, she's 5'5"-5'5.5".