Emma Thompson's Height
5ft 7 ¾ (172.1 cm)
British actress best known for roles in Nanny McPhee, Howard's End, Sense and Sensibility, The Tall Guy, Remains of The Day, Saving Mr Banks and Primary Colors. She used to be listed as 5ft 8 in Spotlight, but she had her height increased to
"5 feet 9 inches"
. In the San Fransisco Chronicle she is quoted giving her weight and height:
"I'm 5 foot 8 and I weigh 150 pounds, so I'm certainly no waif"
.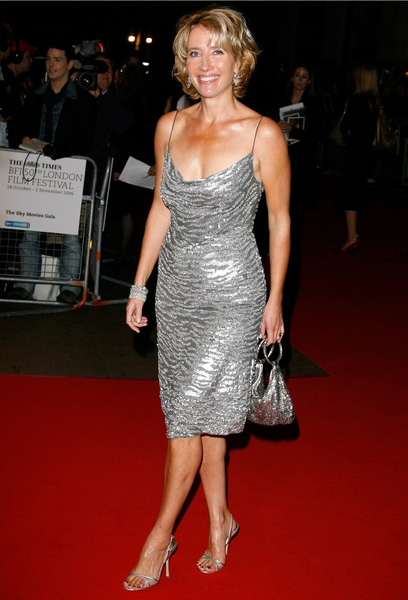 Photo by PR Photos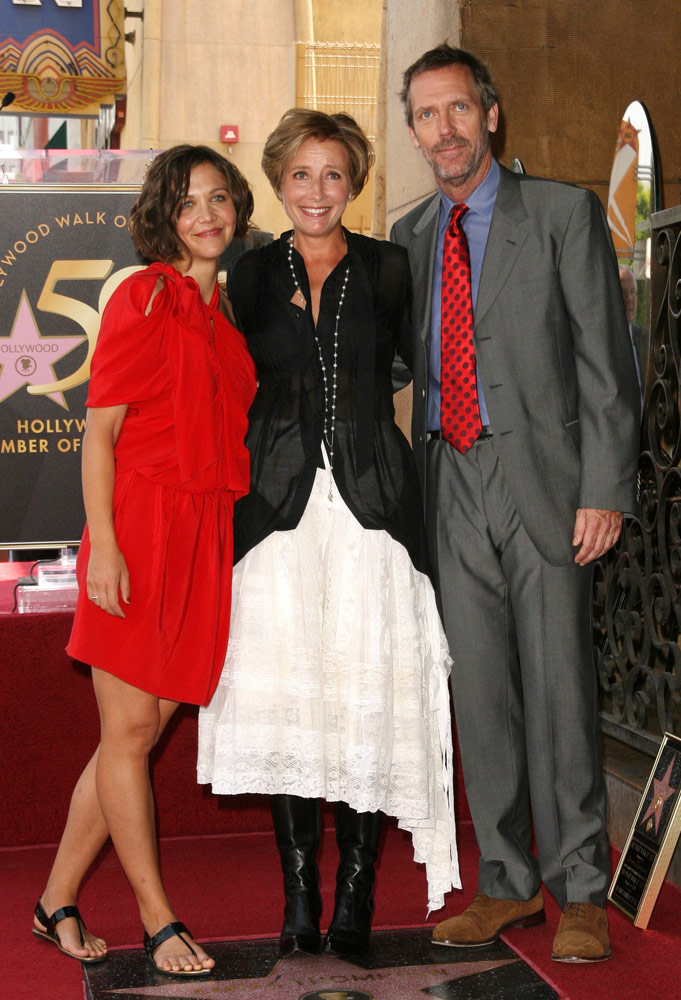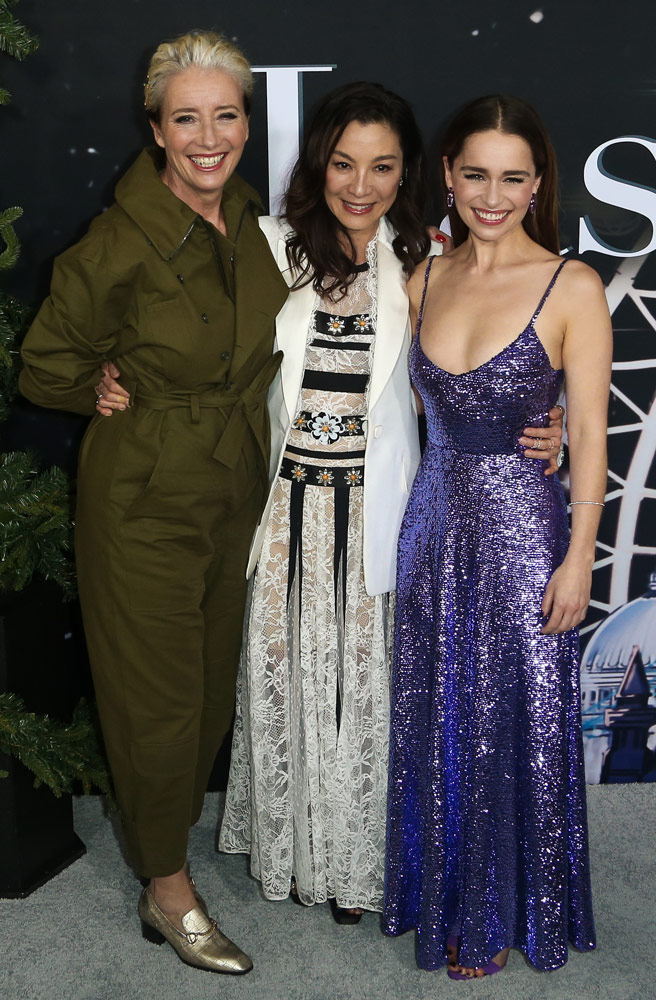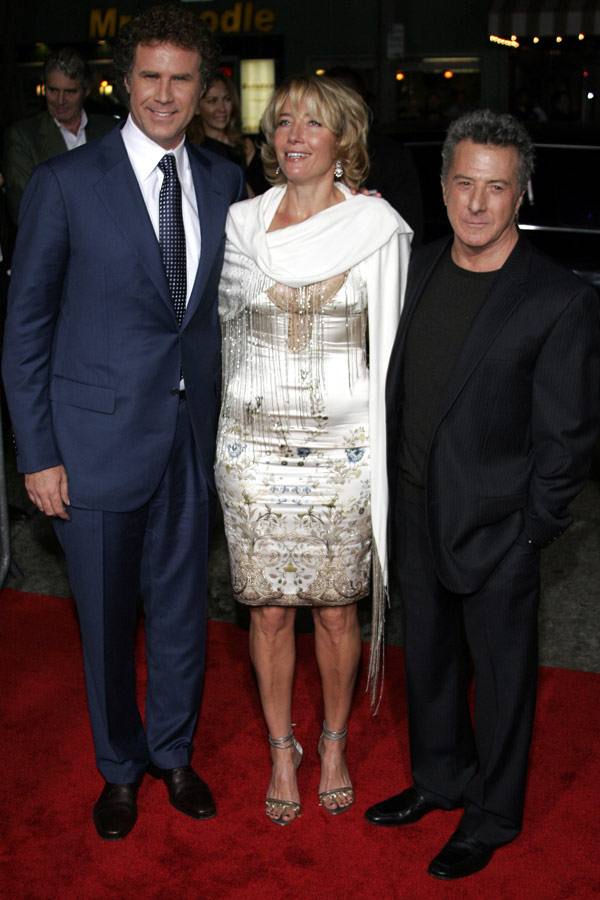 You May Be Interested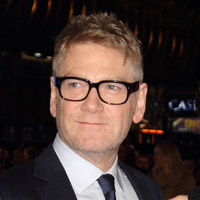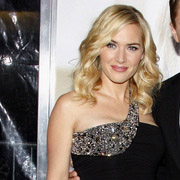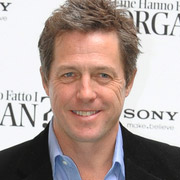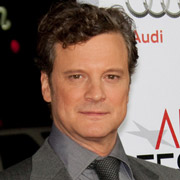 Add a Comment
40 comments
Average Guess (23 Votes)
5ft 7.95in (172.6cm)
Sinclair
said on 7/Apr/21
Rob, could you please add Johnny English Strikes Again to Thompson's credits?
CuriousPeachie
said on 20/Mar/21
Has to be a weak 5'8 at most.
Miss Sandy Cowell
said on 14/May/20
Emma's nose in 'Nanny McPhee'! 😂😂😂 Such a hoot(er!), but this no-nonsense Nanny had the desired effect on Colin Firth's Victorian family, and then later on Maggie Gyllenhaal's children in the War years.
5ft7.75 for the magnificent, humourous Emma. 😘😄👍
Miss Sandy Cowell
said on 10/Feb/20
I have just come across some terrible news.
The child star, Raphael Coleman, who played Eric in 'Nanny McPhee', has died at just 25. So, so sad...
RIP Raphael XXX 🕯️
Yang (5 footer 8, 172-173)
said on 18/Aug/19
Even though she doesn't seem to loose that much height unlike Arnold Schwarzenegger and Bill Clinton, it's safe to assume that she has lost mm of height than years and years ago as she became 60s just day after my Birthday!!!! You know, she will eventually loose bit more height than 172cm may be after she will become 70s like some kid's grandparents.... Peak height is safe to guess her as solid 5ft 8 like she claimed, but today I wanna guess her height as 172cm which is mm less than my lowest night time height with 172.4cm...
Miss Sandy Cowell
said on 12/Aug/19
Emma has just strolled onto Ellen DeGeneres's stage in a pair of flats, so it's been ever so easy to compare Emma and Ellen, who ALWAYS wears pumps!
Both ladies have short, blonde hair, though Emma's is bouncier. They are chatting about turning 60, but neither of them seems to be showing any noticeable height loss yet, which is great and shows how fit they have kept themselves.
I can see 5ft7.75 for Emma T and probably 5ft8 at her peak.
👱‍♂️🌹👱‍♂️📏
khaled taban
said on 7/Jun/19
The full 5'8 peak?!
Miss Sandy Cowell
said on 15/Apr/19
💐🎂🎁 Happy Birthday Emma! 🎁🎂💐
This lady looks infinitely younger than the big six oh. Having just been made a Dame, and rightly so, Emma will have every reason to celebrate her special day. 😁👍🎈
Her original height I believe could easily have been 5ft8+, but if I go for 5ft7.75 today, it just goes to show how incredibly well Emma is fairing for her years. She is still well and truly beautiful! 👸👌✴️
Michael 5'10", 178 cm
said on 17/Dec/18
She was noticeably taller than Laura Linney in Love Actually and like a few inches shorter than Tom Hanks in SMB. She looked tall in Nanny McPhee. Emma Thompson is about 5'8".
Jtm
said on 22/Sep/18
she actually looks closer to 5'7 to me.
Nik
said on 20/Sep/18
I think that her listed height is more or less on the money!
Yang
said on 15/Sep/18
She seems bit taller than other actors and actresses with 5ft 8 range like Kanye West, Mark Wahlburg, Zac Afton, Rupert Grint due to longer legs. Seems like she hasn't shrunk up that much unlike others in her age.. Ive personally never met her b4, i would imagine she might be tad bit taller than me despite I am 5ft 8 men as I said before. Lets say A and B have same height with 5ft 10. B might seem bit taller than A may be because A is overweight and B is thin and skinny. Not exactly same height but similar height range I would say.. Hope this explains..
Rampage(-_-_-)Clover
said on 7/May/18
172-173cm is a good listing
Maybe 174cm out of bed
Sandy Cowell
said on 27/Apr/18
I never expected Emma was quite as tall as that! Perhaps if I'd seen a picture of her with her boyfriend from university days, Hugh Laurie, I would have had that much more of a clue! I feel forever in her debt for introducing Hugh Laurie to Stephen Fry and all the comedy that came about as a result - fantastic!
Emma can have 5ft8.25!
Arch Stanton
said on 19/May/17
@Rob, in the film Dead Again (1991) her passport states 5 ft 6 and 126 pounds. Might be worth mentioning above.
Arch Stanton
said on 11/Jul/16
Rob can you add The Tall Guy? Mmm, looked a bit shorter than this with Jeff Goldblum. In one scene she's in heels and he's barefoot and it still looked 7-8 inches diff!
Dmeyer
said on 14/Jun/14
She had high heels 4in type so near 5'11.75 shoes was barely shorter than me as i am 6'0.25-0.5in shoes on
Arch Stanton
said on 30/Mar/14
Rob out of curiosity how did you settle on the .075 listing?

Editor Rob
I thought she fell in that 172 range more than 173
Arch Stanton
said on 17/Jan/14
5'8" yeah, what I guessed, she looks it in Saving Mr. Banks.
Claes!
said on 3/Mar/13
And Hoffman is 166. So she is 5cm taller than him.
Rampage(-_-_-)Clover
said on 7/Oct/12
I think she's 5ft8
SIlent d
said on 24/Jan/12
She towered over dustin hoffman in last chance harvey. 5 foot 8. I was surprised how tall she was. I always thought she was average height. 165cm.
Christophe
said on 25/Oct/11
About 5'8, but was wearing 2.75 heels so looked about 5'10
Bon_
said on 19/Feb/11
5'7.75 is very accurate for her
Anonymous
said on 10/Feb/11
I meant 2 and half inches NOT 5 of course! :P Sorry!
Of course not THAT much!But I really do think she's at least 5'8.
Anonymous
said on 10/Feb/11
She definitely looked 5'8 in Sense And Sensibility with the 5'6 Kate Winslet! There were many parts where she looked at least 5 and half inches, or more, taller than Kate. So I think that height is correct. Not under 172 cm, no way!
Bon_
said on 28/Jan/11
5'7.75 is alright
Anonymous
said on 2/Jan/11
correction - strong 5'7... maybe even 5'8
Bon
said on 19/Dec/10
i think she is 5'6
cat
said on 14/Jun/09
I hated the movie LAST CHANCE HARVEY because all I could see was her height and Dustin sooo short. It ruined it. There is no way Dustin Hoffman is even 5'5" (they say he is 5'5 1/2"). When you add the 1/2 inch YOU KNOW the person is SHORT. His crotch was at her knees! Horrible casting. it was uncomfortable to watch. Talk about a mismatch!!!
D. Ray Morton
said on 10/Jun/09
She nearly equalled Hopkins in The Remains Of The Day, so I'd say 5'8" then and slightly less now. You're probably not all that far off with this listing.
150 pounds? Holy sh-t.
Lucas
said on 1/Jun/09
Emma Thompson only looks a liittle taller than him when she is barefoot and he in shoes. and i believe she is 5'8 so nearly 5'6 seems very fair.
This plus
said on 10/Jul/08
Solid 5ft 8in
Sam
said on 7/May/07
Emma is 5'8,5''
I don't think, Emma is shorter than 5'8,5''
She besides Kate Beckinsale, who is 5'8''
carla
said on 16/Feb/07
she is tall it think. In "Much Ado About Nothing" she was taller than Kate Beckingsale (5"8)
anonymous2
said on 4/Oct/06
I think she is 171 cm. I vaguely remember her saying on a chat show that she was 5ft.7
Marie- Ann
said on 17/May/06
Emma is 5 feet 8,5! i think.She stands taller than 5ft6 in. M.Streep and Pacino!See the picture:
Click Here
CelebHeights Editor
said on 22/Aug/05

In the San Fransisco Chronicle she is quoted as saying,
"I'm 5 foot 8 and I
weigh 150 pounds, so I'm certainly no waif"
McFan
said on 9/Jul/05
She was 5'8, but maybe she's shrunk half-an-inch given her age. She is not 5'5.
JUSTMATT
said on 23/Feb/05
she is 5.5! See next Banderas www.gettyimages.com