Kate Winslet's Height
5ft 6 (167.6 cm)
British actress best known for roles in movies like Titanic, Eternal Sunshine of the Spotless Mind, Heavenly Creatures and Sense & Sensibility. On one occasions she mentioned
"They [her feet] are a size US 11 and I'm five-foot-six-and-a-half"
.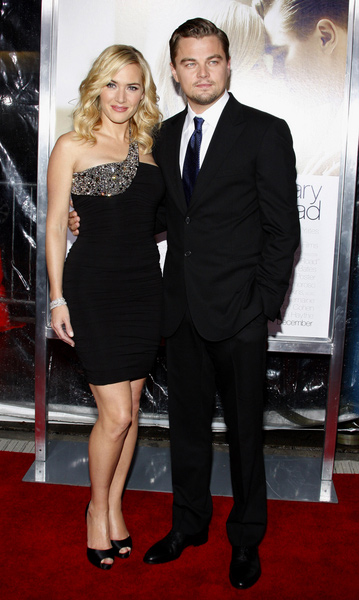 I'm not 6 feet tall, for God's sake. I'm 5-foot-6. And I don't even know what I weigh - I'm probably about 130 pounds - and on the magazine, I look 100 pounds.
I know lots of young women go out and buy these magazines. I didn't want them to think, 'Kate Winslet has let us down, she's lost 30 pounds!' I don't want anyone thinking I'd want to look like a rail. I'm normal weight; and I'm comfortable with how I look.
This drives me crazy! I'm only 5-foot-6, but people think I'm sort of a great big Viking woman. I'm not — I'm completely normal and average.
-- Good Housekeeping, 2007
[on entering a soldier's croft in Sweden]
I'm not very tall and even I'm struggling. I'm only Five Foot Five.
You May Be Interested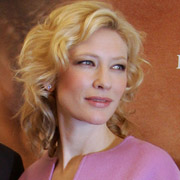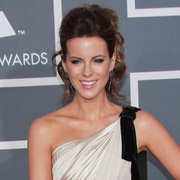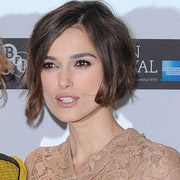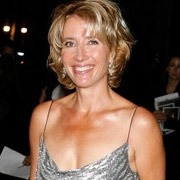 Add a Comment
193 comments
Average Guess (81 Votes)
5ft 6.32in (168.5cm)
Chuonghao
said on 14/May/21
She's very honest about her height. I'll go with 5'5 as she claimed. I remember when Titanic hit the screen and became a hit in China 2 decades ago, she became the best known British actress, and on 百度百科, aka the Chinese version of Wikipedia, she was listed 5'8 for many years.Now the figure went down to 5'7
borat1
said on 2/Apr/21
Rob i just found the clip where she's entering the swedish house and claims 5'5. Maybe it's time to take flat 5'5 claim seriously.
Click Here

Editor Rob
yeah she has the 5ft 6 and 5 claim, sometimes people could be in between the two.
Jtm
said on 16/Mar/21
I was arguing 5'5 max even before the claim.
borat1
said on 14/Mar/21
@Rob!! It seems her 5'5 claim seems true when she's with 5'6-7 stars. It surprised me when she was shorter than 5'5.5 saiorse ronan and absolutely towered by cate blanchett.
with Saoirse ronan:
Click Here
Click Here
Cate blanchett:
Click Here
Click Here
Click Here

Editor Rob
at times the 5ft 5 can look possible for her
MaskDeMasque
said on 21/Feb/21
@Tall Girl
Plain looking? I think Kate is an attractive women. Not top shelf quality but definitely good looking.
Anyway 5'6 for Kate.
Vincent Caleb
said on 17/Jan/21
165 cm? Ummmm...
Leesheff85
said on 17/Jan/21
Alexiz I'm gonna guess your 5ft 10 max
Leesheff85
said on 17/Jan/21
Alexiz why are you down grading everyone's height by an inch???
Linke
said on 1/Jan/21
@Leesheff85
Could have measured tad under 5'6 and would have round down to 5'5. Similar to woody harrelson who rounds down to 5'9.
Leesheff85
said on 31/Dec/20
I dont know why she claimed 5ft 5. She is easily 5ft 6 I say as an honest 5ft 6er myself

Editor Rob
remember someone like Katee Sackhoff claimed 5ft 5 too and came in nearly 5ft 6 on stadiometer...

I'd be surprised if Winslet was 5ft 5.
Miss Sandy Cowell
said on 5/Oct/20
💐💝🎂🎊 Happy Birthday Kate! 🎊🎂💝💐
A Very Happy 45th Birthday to gorgeous Kate Winslet. Have a great time with your other half, Edward, and kids Mia Honey, Bear Blaze and Joe, and a wonderful year ahead!
🍯🐻🤓
5ft6 for Kate. 😁👍🍀 XX
💐💝🎂👋💐💝🎂🎊💐💝🎂🎊💐💝🎂🎊
khaled taban 175.3cm
said on 12/Sep/20
The average vote is high just because she is so gorgeous and hot ... feminism at It's best !
She could be 5'5" flat !
Avocato
said on 11/Sep/20
This dont have sense, if Saoirse Ronan have 1.66, Kate Winslet cant have 1.68 because in red carpets the difference is notable, Winslet look much lower than saoirse
The French Dude
said on 10/Aug/20
5'6.5 when she was younger!, maybe she is now 5'6 only
Cpheonix
said on 8/Jul/20
Rob, I can confirm that on "Who Do You Think You Are" she did indeed say she was 5'5. She was visiting some little countryside house in Sweden that belonged to one of her ancestors and was commenting on how cramped it was, especially as she is so small herself!
On another note, I recently watched "Collateral Beauty" and she looked small compared to Ed Norton, who in turn looked small compared to Will Smith.

Editor Rob
could she be only 5ft 5...it's a very interesting claim to make after previously saying 5ft 6.
Jam Cherry
said on 21/May/20
168.5 cm seems to fit her perfectly well
Jtm
said on 9/May/20
i watched that video she supposedly claimed 5'5. i doubt she is over 5'5 but i watched the video and she never talked about her height unless there is a longer version.

Editor Rob
I didn't respond to the poster as I never watched it, but the episode is nearly an hour. I didn't see it available on iPlayer, but if anybody ever watches it, maybe they can confirm, would be very interesting if she said it.
JohnMoore-162cm
said on 5/May/20
5ft6 just like her own claim
Miss Sandy Cowell
said on 5/Oct/19
🕯️💐🎂🎁 Happy Birthday Kate! 🎁🎂💐🕯️
Wishing Kate a Very Happy 44th Birthday!
5ft6.25 is my Birthday guess for Kate.
🕯️💐🎂🎁🕯️💐🎂🎁🕯️💐🎂🎁🕯️💐🎂🎁
AH Online
said on 12/Sep/19
She was recently on 'Who do you think you are?' (August 2019) and on that show she said: 'I'm only 5'5"!'. Rob, what do you think? I don't feel she'd downgrade her height unless it was true.
Paul Nicholson
said on 15/Aug/19
Just watched her on who do you think you are, and she said shes only 5' 5"
Lazar99
said on 29/Jul/19
She has claimed 5ft6, so 5ft7 is unlikely.
I would choose 5ft6.
Jtm
said on 11/Jun/19
look at the pictures with rachel weisz back in 2001. she's shorter than weisz despite better posture and also 2-3 inches shorter than celine dion.
khaled taban
said on 7/Jun/19
5'6" or even 5'5.75".
Damon Blank
said on 18/Apr/19
Gotta be 5 ft 6 without heels.
Men
said on 26/Nov/18
Her page should be on her weight, not height (which she's been honest about). There's no way she's 130 lbs especially in her younger days. Actresses seem to lie more about their weight since many of them possess good heights.
khaled taban
said on 17/Aug/18
5'6" on the dot , she looks 5'5" at sometimes though !
Grit
said on 25/Oct/17
Strong 5'6"
even
said on 18/Jul/17
she right about both her height and her weight
Nik
said on 4/Jun/17
I always thought that she was 5'7"! She might actually be a little bit short of that though having seen her in the picture above!
Lanaka
said on 2/Jun/17
Kate Winslet is not only 130 lbs! She's shaving off 10-15 lbs obviously! 140-145 lbs is her weight!
Milanaka_Maliio
said on 4/Apr/17
5'5.25.5'5.5
Milanaka_Maliio
said on 3/Apr/17
5'6" looks a little too high for Kate. I'd say 5'5.5 is accurate.
Sandy Cowell
said on 12/Feb/17
I can't remember whether I saw the lovely Kate in 'Heavenly Creatures' first or 'Titanic'; I think I saw the two films at much the same time. They both left me with a lasting impression - that Kate is great! She was actually likeably cheeky in 'Heavenly Creatures' and she had me in hysterics with her child-like one-liners!
I did think she was 5ft7 though!
When she first came on the scene, the women's magazines LOVED her for her attainable figure! I remember reading an article headed 'Get a Figure like Kate's (Winslet not Moss!)'. It was on the cover of a slimming magazine and it stated that Kate was 5ft7 and also that she wasn't obsessive about weighing herself. What a sensible girl. It's a polite way of telling enquirers that her weight is her own affair and to mind their own business!
It must be so annoying to be asked about something that's so tentative - in most of our cases anyway!
I have loads of Kate's films, so many of which are award nominated. She played alongside Patrick Wilson in 'Little Children', Joaquin Phoenix in 'Quills', and Jodie Foster in 'Carnage', where she looked impressively tall next to Jodie's 5ft2!
I will give Ms Winslet a guess of 5ft6.25, which is a compromise of the quotations above!
Sonnecker
said on 10/Jan/17
Totally agree with Rob's quote...168 cm.
Sixseven
said on 6/Jan/17
She is 5'5"
kbhart
said on 6/Oct/16
There is no way she is taller than 5'6.5" since she herself says she is 5'6.5"....no one lies about their height in a negative direction.
Tall girl
said on 6/Aug/16
Eternal Sunshine of the Spotless Mind is for dummies, it was a vapid, abhorrently juvenile movie for brainless bots. And if she's 5'6, why does Vikander look taller than her in every photo of them together? Maybe Vikander should be upgraded then? And though I generally like Winslet, she is rather plain looking in every movie except Titanic.
RainbowSky
said on 22/Jul/16
Sorry in my posts below I Meant to say 5'5-5'5.25! Kate is NOT 5'5.5! NOT 5'5.5 or 5'5.75 ! Her heels are a little higher than Shailenes in the photos of them. 5'5.25 is the absolute maximum for Kate, actually that is likely slightly too high. Kate is 5'5 to maybe the most 5'5.25!
RainbowSky
said on 14/Jul/16
I forgot in my posts below that I didn't put the direct link here like I said in my posts below I did, but I didn't. I was going to but it was just a little to complicated and Indisn't have the time to upload and the different steps with the tinyurl. All you have to do is google Kate Winslet and Shailene Woodley and there it is! Kate heel is a little higher than Shailenes so that would make Kate 5'5.25!
RainbowSky
said on 12/Jul/16
In just my post before this one I correct myself Kate and Shailene are almost standing perfectly straight they're both just the only the slightest bit forward in their back, shoulders and neck, at the same time Kate, like I said in my post before this one Kate is a whole 2 inches shorter than Shailene who is 5'7.5, but yet Kate heels are ittle bit higher than Shailenes so that would make Kate 5'5.25 -5'5.5 She is NOT 5'6 and she is NOT 5'5.75. 5'5.25-5'5.5 for Kate!
RainbowSky
said on 11/Jul/16
In the picture of Kate and Shailene Woodley linked right below together standing face to face, both just slightley bent. Shailene is a full 2 and a half inches taller than Kate so that would make Kate 5'5.5 at the tallest to 5'5 at the lowest.
Saqib
said on 20/May/16
A lot of hating and jealousy going on here. Any woman saying shes ugly is jealous and any man who didnt find kate attractive is probably gay.
The truth is that regardless of her height, she looks and will always look better and more beautiful than 90% of the 20-40 year old women of the world. :)
HeightObsession
said on 12/Jan/16
She is between 5'6 and 5'6.5. She was wearing 3-4 inch heels at Madame Tussauds London. I measured at heel level to her and she is either my height or shorter. I am definitely 5'6.5.
Sarah
said on 14/Dec/15
If he's 5ft 7 though!
an anonymous peach
said on 16/Jun/15
ds says on 24/Jan/12
I saw the actual costumes they used for Titantic and she is taller than Leo. All of his shoes had a lift in them to make him appear taller than her. He is five seven and shes close to five eleven
So I guess that means Leo has 10 inch shoe inserts to make him taller than Winslet when she's in heels? LOLOLOLOLOLOLOLOL
Burke
said on 17/May/14
@ds LOL at your claim. Leo is a legitimate 5'11. She is no taller than 5'6 - 5'6.5. Get real.
jtm
said on 19/Mar/14
no more than 5'5. she had higher heels on and was still clearly shorter than shailene woodley.
Elijah
said on 28/Jan/13
@Rob: she got her feet from her mother then... apparently she is like a UK 11.
Editor Rob
said on 13/Nov/12

She says her Mother is 5ft 11 with size 13 feet!
Em2x
said on 17/Aug/12
She is 5'6'' exactly. And she is the best example of a perfect face. No doubt
Anon
said on 6/Feb/12
I stood next to Kate Winslet in an elevator . She is about one inch shorter than me and I am 5'6
ds
said on 24/Jan/12
I saw the actual costumes they used for Titantic and she is taller than Leo. All of his shoes had a lift in them to make him appear taller than her. He is five seven and shes close to five eleven
Silent d
said on 31/Oct/11
5 foot 6 is right on.
Maxwell
said on 9/Oct/11
@Will- DiCaprio is 5'11" minimum. Being 23, he was done growing by the time Titanic was made.
Maximus Meridius
said on 27/Aug/11
She is defiantly 5ft 6in and nothing 5ft 7in is a bit high 5ft 8in is pushing it she is not even tall she is above average height.
Will
said on 18/Aug/11
Kate Winslet was 5'5" in Titanic. Her co-star DiCaprio was 5'10", making him at least a whole 5 inches taller than Winslet. Which this height difference could be visibly seen throughout the entire movie.
lol..
said on 11/Jul/11
little lee.. maybe it's about time you start considering yourself short then cause many people find that short for a guy, i'm your same height and i'm a 13 year old girl soo..
Spence
said on 15/Mar/11
5'6 and HOT
Anonymous
said on 11/Feb/11
166-167 cm. She looked that height in Sense and Sensibility with 5'8 Emma Thompson.
anonymous
said on 8/Feb/11
Remember in the titanic Leo and Kate were dancing in the 3rd class party after the fancy dinner. He had his shoes on and she had taken off hers to show ballet thing. Leo would have been at least 6' with his shoes but she only looked just 2 or 3 inches shorter. How that happened? Is Leo lying about his height or is she a lot taller than 5'6"? I'm sure it was her double that did the ballet thing but I'm sure she did taken off her shoes.
Alissa
said on 17/Nov/10
I too very much doubt her to be 5'6...a 5'5 seems more likely
Will
said on 16/Nov/10
Kate Winslet stands 5'5 3/4" tall. This is her exact height.
ADam
said on 7/Jul/09
I'd say 5'5"-5'6". I saw her in a movie with Jack Black, who is about 5'6.5", and he was a tiny bit taller. But I've heard he wears lifts in his shoes. So who knows.
Bob
said on 12/Jun/09
Means nothing. Jack Black could be stood on higher ground, or even wearing lifts.
Debbie
said on 4/Jun/09
NO WAY Kate is 5'6 if she were how do you explain this picture w/ Jack Black listed here at 5'6
Click Here
and
Click Here
She should be downgraded. She is still completely beautiful regardless.
Jay
said on 28/May/09
She would have to be 5ft 5. She is significantly and obviously shorter than 5ft 7 Rita Wilson and even in heels she is 5ft 8 next to her husband.
Click Here
Random M8
said on 22/May/09
Size 11 is really HUGE for a 5'6" girl. By comparison, im a 5'11" lad, and my feet are only 8 or 8.5 in US Mens (9.5/10 in Womens). It might be very odd to date a girl 5in shorter than you with bigger feet.
pete
said on 18/May/09
5'6 is spot on, in my opinion.
Size US 11 feet.. That's HUGE even in women sizes. Foot Fetish anyone? =P
Clay
said on 16/Apr/09
Jack Black often wears lifts and thick soled shoes to look taller.
Debbie
said on 6/Apr/09
Look at this picture. If Jack Black is listed here at 5'6-5'7 than Kate would have to be 5'4
Click Here
Gary
said on 17/Mar/09
I wonder how you look like then Richard? You know, the number of hot women for men is the same number as there are hot men for women. And men are just as jealous as women in our turs.
lexi
said on 11/Mar/09
5'4-Don't you mean 5 inches taller? (71"-66"=5") But I think Fiennes is 5'11 1/4 rather than 5'11.
D. Ray Morton
said on 6/Mar/09
Mr. R - I was thinking "5'6" during that film (great one, btw). The drought hath ended. Much-deserved win.
sandip
said on 5/Mar/09
she s just above n my hight 5'5" ya i also agree wit debbie.she s nt tall she is like 5'
Debbie
said on 4/Mar/09
I don't think she really is 5'6 5'4-5'5 seems right.
Click Here
5'4"
said on 28/Feb/09
Lexi-You are basicly proving the point that she is around 5'6. 5'11 IS 6 inches taller than 5'6. :L
Random Person
said on 27/Feb/09
I think 5'6 seems spot on, probably 5'6.25 in the morning.
Mr. R.
said on 20/Feb/09
I just saw The Reader and I would say closer to 5-5. By the way, her Oscar drought will end this Sunday. She is a sure thing!
Martin
said on 22/Jan/09
She looks 5 feet 6 in Titanic. I watched it recently and I almost weeped!
Katefan
said on 20/Jan/09
The girls a man mountain with those feet .im 6'2 and i dont hav size 11 feet.she looks like sum thing that would turn up at a european beer festival
lexi
said on 18/Jan/09
I can believe this height. I saw The Reader recently and there was a scene where she stands next to Ralph Fiennes briefly(listed here as 5'11). He looked 5 inches taller.
mcfan
said on 14/Jan/09
Great posture, but I think she is 5'6.5 not 5'6 in her second statement above.
Lenad
said on 12/Jan/09
Yeah I agree Glenn sometimes she looks a strong 5'8 but that could be in heels.
glenn
said on 11/Jan/09
i agree lenad,even though i only saw pieces of that movie.from the distance when i see her on the street she can look 5-8.of course the heels help.
Lenad
said on 9/Jan/09
Is it just me or does Winslet look a strong 5'8 in Titanic? She sure looks taller than just 5ft6 in that movie.
lisa LaMotte
said on 8/Jan/09
I never thought Kate Winslet was tall! My opinion about her height was correct. For her height, her feet are large! I am her height and I wear a size 8. She is no way heavy either!! She is actually slim for her height!!!! She is very beautiful. I think her figure is perfect and her face and her acting! I adore her. I am so sick of hollywood beauty standards. Kate is the real deal! marilyn Monroe was five foot six and around 120 pounds. Women should have curves. Why is being bony with no body sexy? kate has real full lips also!!
Anonymous21
said on 2/Jan/09
There is no way she is taller than Angelina Jolie, She has to be 5ft4 to 5ft 5 at the most. I bet if she would lose 50 pounds she would look like 5ft 4 in heels.
Marllon
said on 24/Dec/08
That's incorrect, MD. The female average height in the U.S. is 5'4". 5'4.6" is the average height for white females in the U.S.
MD
said on 16/Dec/08
I meant 5'4.6"
MD
said on 16/Dec/08
It's more like 5'4.25" in both the UK and the US.
C.
said on 15/Dec/08
No, MD is right. It's stated as 5'4" 7/10 as of current. Not sure about the UK though.
MIMI
said on 5/Dec/08
MD, average height is actually a little under 5'4" for US women.
MD
said on 4/Dec/08
Im, average height is a bit over 5'4" for women in the US and UK.
lm
said on 4/Dec/08
Viking Woman? I never thought she looked big. (though 5'6" is a little tall When compared to the average 5'2" female).
tom
said on 8/Nov/08
because i think kate is a great actress but that doesn't mean i necessarily have to think she is beautiful just because I favor an actress's talent. c'mon, get a little common sense in your head here and figure it out. i don't think kate is beautiful but she is a talented and fine actress. what is so difficult to understand about this?
Mathias
said on 8/Nov/08
I just love this woman.I mean,not only is she the most beautiful woman in the univers(my opinion),but her personality seems just soo kind,good and warm and damn,what a wonderful actress(nobody can argue on that)!
I have to admitt that I have a crush on her..
But anyway, based on my experiences after seing all of her movies,I would calculate her height to be about 5'6".I'm pretty sure of this.
And for all of you people who doesn't find her that attractive:
If you can't say that without using those unsavory words, then please keep it to yourselves!Such kind-hearted persons does not at all deserve to recieve ****ty comments like that!Get a grip skinheads..
Nicole
said on 3/Nov/08
To the old comment from January about shoe size and height, my little sister is 5'7" and wears a 10.5 shoe, I'm 5'7" and wear a size 7 shoe. Height has nothing to do with shoe size.
kanishk
said on 26/Oct/08
she's surely above 5.5,and looks pretty & hot than any actress in hollywood
Anonymous
said on 6/Oct/08
This message is for Tom.
If you find her not beautiful at all, why do you have an interest like you apparently have with putting a comment about her ? ?
Olivia
said on 24/Sep/08
Kate is one of the sexiest actresses of these last 10 years. For her height, I think she's 5 ft 6 like she said herself, maxi 5 ft 7.
Dan
said on 23/Sep/08
She must be at least 5'8. When I met her she was taller than me, even though she was wearing flip-flops. And I'm 5'8.
Tom
said on 16/Sep/08
well i am 5'7 and when i met her and got her autograph she appeared an inch taller than me. so that cannot make her 5'6 1/2. She wasn't even wearing lifts or heels and she towered over me by an inch.
Demander
said on 11/Sep/08
I didn't take a picture...it seemed too pretentious at the time considering she was talking to me like a normal person. I met her st stansted airport three years ago while my flight was delayed to Toronto. It was August, she was going to New York for a photoshoot. All I can say is she is definately not 5ft8.
Tom
said on 26/Aug/08
beautiful woman? kate winslet? er...sorry,she isn't what i call beautiful but she passes as a terrific actress.
Anonymous
said on 12/Aug/08
Beautiful woman. Looks about 5'6" compared to a 5'11" DiCaprio.
Tom
said on 8/Aug/08
Can you please prove you met her? Anybody can come on here and make up lies that they have met her just as one liar in Keira Knightley's forum claims they met her 3 times. Now how often do you get to be with a star 3x's in a row. Not possible unless you are a celeb or related to a celeb to get lucky enough to chill with them for that long. If you can post a pic of you with kate and if the other person can post of pic of themselves with keira then I will believe it when I see it. And Winslet is 5'8. She is definitely taller than 5'6.
Demander
said on 7/Aug/08
I met Kate Winslet in an airport and talked to her for about 10 mins. Nice girl. I'm exactly 5ft2.5 and I was wearing flats, so was she. I didn't pay attention to her height, but I surely remember not having to look up at her. She' definately not 5ft8. I suppose 5ft6 is right...the only thing i remember is not being surprised by her height...she seemed normal in every way
C.
said on 7/Aug/08
Diaz is 5'8" at the maximum and Jack Black could possibly be a tad shorter than 5'6". Either way, she isn't 5'8". She's never looked that tall ever. And there's no point to downgrade two inches, as 5'8" isn't monstrously tall or anything. If she was close to 6', then maybe. But really. 5'6" is above average yet still within the average range, which I think Winslet is. 5'8" is just laughable.
Like Sandra said, most celebs upgrade, not downgrade (unless you're a very tall female like I mentioned earlier). But she does look within this range.
Tom
said on 5/Aug/08
i still say winslet is taller than 5'6. she appeared taller than jack black who is 5'6 in the holiday and she was only an inch smaller than 5'9 cameron diaz. proof enough.
Tom
said on 4/Aug/08
how tall are the average british females?
Sandra
said on 2/Aug/08
Tom : There is NO way she even looks 5'8". Most sites will give crap information about celebrity heights.
If she said 5'6" herself then it must be true.She could even be around 5'5" knowing that most celebs always add a fictitious inch to their height. Still she is taller than the average British female.
jessarae
said on 31/Jul/08
Unless she has a hang up about being 5'8, and aspires to downgrade her height (like everyone does for other people on this website) i dont see why she would lie and say she is 5.6 1/2! Thats a very specific height!
Tom
said on 30/Jul/08
she is a solid 5'8. that height is posted on nearly all of her sites.
Brazilian_Guy
said on 27/Jul/08
"I don't even know what I weigh - I'm probably about 130lbs"
Only 130lbs???She seems to weight at least 140 lbs!!!It's hard to imagine how Kate would look at 120 or 130 lbs...
Bj25492008
said on 27/Jul/08
Yeah, Kate Winslet does look 5'6" spot on. 5'6.5" is too much for her in my opinion.
Tom
said on 25/Jul/08
true kate is taller than 5'6 1/2. That was her height back when she was in high school. in titanic, leonardo dicaprio is 6 ft tall and kate looked only 3-4 inches shorter than he was in titanic. so yeah 5'8 is about right.
richard
said on 18/Jul/08
yes i knew kate had to be taller than 5'6 1/2. She looked almost as tall as leonardo in titanic which I have seen hundreds of times and estimate her as 5'8.
Ka
said on 7/Jun/08
Oh why are the nasty comments removed so I can't see what the ones by Richard and C. relate to! I think Kate Winslet is gorgeous for the record and I am female!!
C.
said on 25/Apr/08
I'm more of a fan of the guys, but I do like Catherine Zeta Jones, Eva Mendes, Gabrielle Union, Cameron Diaz, Angelina Jolie (at least sometimes) to name a few. But I don't know if I would call them favorites, per say.
Richard
said on 25/Apr/08
Hey C., you are very welcome and I glad we were able to explain things and patch things up. Just one thing, C., if you look closely you will see that it was a man named Frank, not a woman, who dissed Kate out like that calling her an unattractive moose. Hey, I guess some people have their own ways of expressing themselves and there is nothing we can really do about that. We just have to let people be, ya know? Yes, absolutely, Christie is a snob who probably feels the only way she can feel good about herself is to try to brag and think she is better than everyone else. If she was confident and content in herself then she wouldn't have to go making such stuck up sassy remarks about herself to make others feel inferior. Just pray for these people because they really need help with learning just to accept and to be themselves and not envy anyone else. I agree with you C., I do think it is best just to say, "hey, ya know, I really don't find Kate Winslet that attractive," better than stating it in a derogatory way. You are a bright girl,C.! I think you make more sense than these other people. You say you are not much of a big Kate Winslet fan. If I may ask, who are you a major fan of? Any particular celebrities you really adore?
C.
said on 25/Apr/08
Thank you. And yes, Christie does have some issues. But honestly, I'm not a huge Kate fan, I just find her pretty. But of course you don't have to think so. I suppose some of the people could have worded it better as they don't find her attractive. But the user here was doing the same as Christie-- self praise while calling Kate an "unattractive moose". To me, I find that rude as she simply could have stated "I don't find her attractive". Usually that's what I say if I don't find a celeb pretty, but that's just me I suppose.
Richard
said on 24/Apr/08
C., first of all let me please apologize to you about the confusion between you and Christie. I didn't know and part of what I wrote is really directed at this stuck up Christie girl. I truly apologize if I directed anything at you being you are not Christie. I really mean all the rude remarks at Christie because whoever this Christie is she is a stuck up mean person who probably has many insecurities about herself on the Sigourney Weaver forum. And just to clear something up for you,C,no, of course you are don't have to be jealous of any of the actresses I find attractive I really was directing that at Christie because she was trying to put women who know they are more beautiful than her and Kate Winslet down and bragging so much about how she thinks she is so much better than everyone else just because she is tall. I was really directing all that out at Christie but what I was saying to you and Anon was that it seems you have some insecurities and jealous issues because it seems to bother you about the other women who have confidence in themselves that they are much more beautiful than Kate Winslet. You don't have to put them down just because they know they are better looking than a favorite celebrity of yours. That is ridiculous. And everyone has opinions about Kate Winslet whether they are male or female and so if some are that she is ugly or unnattractive than so be it.
C.
said on 24/Apr/08
@ Richard: I haven't made any comments like that whatsoever. My s/n is C., NOT Christie. Don't get it confused. That user did say some ignorant remarks but you were just as snide with yours.
Again, all I said was that some of the earlier users on this page were rude but then again, I suppose you can't distinguish that since you're also rude. And all I said about Zeta-Jones and Wuhrer were that they weren't natural beauties. Hell, Winslet may not be either, but you were the one who made such a ridiculous comment in the first place. And if anything, you're the one being immature since you are being a blatant hypocrite. So I must be jealous of the celebs YOU deem as gorgeous since I said they weren't natural. I never said anything about them not being attractive, all I stated was that they weren't natural beauties. However, you're the one getting all upset about it.
Richard
said on 23/Apr/08
Oh and by the way c if you weren't jealous it wouldn't bother that other women have the confidence in themselves to know that they are much more beautiful than kate. And you also wouldn't have to bash really beautiful petite women who are prettier in the face than you and compare them to your tall self.
Richard
said on 23/Apr/08
Then these 2 people who think these certain women are jealous really need to get a life because that is the most childish, immature remark you can ever say in regards to someone's negative opinion about another woman. You can't expect every single woman out there to agree that kate is pretty if they really don't think that she is and it is such an immature girlish remark to say that because these women don't favor kate's looks they are automatically jealous. excuse me but where is the logic in that kind of thinking in your head,c? and don't look now but on sigourney weaver's height forum you are bragging about what a tall blondie you are and all this egotistical talk you feel you have to add about yourself to the public. honey, it only proves you are just as insecure as anyone else on this forum. so who are you kidding? And Wuhrer and Zeta Jones are indeed gorgeous women whom you probably wished you could look like. AT least you are rational enough to admit that overrated Kate Winslet ain't the beauty queen of the world.
C.
said on 23/Apr/08
@ Richard: I didn't say you had to think she was the most beautiful woman in the world, but some of the earlier comments were rude, not to mention you're also being such with the insults, as you state I and another user must be unattractive because we happen to think she's pretty. Where's the logic in that? This page is to discuss her height; not to bash her and state she's ugly and talk about how pretty you are compared to her in order to boost your insecurities. Please. Some of the women on here were jealous-- and not just two people thought so. I also never said there weren't other much more beautiful women out there, but I do think she's pretty.
As for natural beauty, I never commented on that aspect about Winslet or anyone for that matter. Wuhrer is hardly natural, and Zeta-Jones, while pretty also isn't all that natural.
Richard
said on 20/Apr/08
I agree with you Brapp. I don't find Kate's face stunning either. I just find
her average looking just as you say you do. It's all in the eyes of the beholder as you say and that is the point I am trying to get across to everyone here as well. Kate Winslet, in my eyes, is no natural beauty. My types are Kari Wuhrer and Catherine Zeta Jones. They are really super sexy and gorgeous in my opinion.
brapp
said on 14/Apr/08
well beauty is in the eye of the beholder. But she's geting older now and she's chunky. I don't find her face stunning or ugly, just normal. That's just my taste - someone else might think she's like the back end of a bus or they might think she's absolutley the most perfect women they've ever seen.
Richard
said on 5/Apr/08
By the way I would also like to say that it is even more idiotic of this person anon as well as c to say that just because other women say that they are prettier than kate winslet makes them jealous. That is the most stupidest and most childish not to mention immature comment for these 2 girls to make. i absolutely agree that there are women by far much more beautiful than kate winslet and i am a man. so that makes me jealous? how ridiculous!!! you 2 must be very unnattractive and envious women who are jealous of really beautiful girls who have solid confidence in themselves to state that they are prettier than kate and if you weren't jealous this would not bother you that that is a fact that there are much more beautiful dames out there. how sad for you. you need to grow up and get a life.
Richard
said on 4/Apr/08
whatever people are calling her - beautiful, ugly, talented or talentless - are not rude. They're opinions. Just because someone doesn't worship her doesn't make them rude. Nor does it make them "jealous" - that's absurd, not to mention a childish response. Everyone has a right to their opinion, and if they're of the opinion that Kate is talentless or ugly, then so be it.
Anonymous
said on 1/Apr/08
if blanchett is about 5.8 then kate is about 5'4-5' 6 range in this photo:
Click Here
wat u guys think? and can anyone get the photo of the footwear?
C.
said on 11/Mar/08
Yes, ignore the ridiculous comments made earlier by some obviously envious women. Kate Winslet is not only charming, she is very beautiful.
anon
said on 8/Mar/08
i find this hilariously ironic... people are actually saying winslet is ugly or something? i saw the movie titanic when i was just a young pretty girl, maybe 10 or 12 years old, and i thought (and still think) she's easily the most beautiful woman in the world.
so i dont know how someone can say the ARE much prettier like that's a fact, cause i can tell you there's no way i'd think you are. probably lots of jealousy issues here.
glenn
said on 18/Feb/08
thats how some are on the site c.its in plain english,yet if they dont hear want they want...
C.
said on 17/Feb/08
@ Kathy: 5'8"? Are you serious? She's never looked that tall. She's always appeared a little above average height. Not to mention she's always stated throughout her career that she was 5'6" so I don't know what you are talking about. And Cameron isn't 5'10" either. 5'7"-8" tops. If Kate is truly 5'8", she's by far the smallest 5'8" I've ever seen on screen. Also, Leo is closer to 5'11" than 6', not to mention camera angles can always make him appear taller. Glenn has seen her in person and he said she's 5'6" so what are you on about?
As for her shoe size, that's pretty large for a woman her height. Damn. And my mom complains that her feet are large at a size 8 at 5'6". I myself wear a maximum 9 narrow shoe which I find pretty average.
glenn
said on 14/Feb/08
oh,i forgot.you two met her.i see her all the time though.maybe she is 5-7.happy? but she looks 5-6 when i see her.and i can tell height.thats one of the reasons im respected here besides my 1000 photos and 20 years meeting celebs and most repeatedly at that.i dont judge by dvd stills or watching movies.i judge by meeting them in the flesh,repeatedly in all kinds of footwear.
kathy
said on 13/Feb/08
Thanks for standing by me on this,Sophie. I am telling you Kate is really tall. 5'7 and up is considered tall for a woman and
Leonardo DiCaprio
is 6ft tall and standing beside him and face to face with him in Titanic she looked no more than 2 or 3 inches lower than him so I estimate with heels on she had to have been 5'10.
Sophie
said on 11/Feb/08
I also think she was tall. She looks tall on films. Leonardo DiCaorio is 181 cm heigh and Kate Winslet is not so small beside him??? A bit confuesing...
kathy
said on 24/Jan/08
how can you be so sure she is 5'6ish. have you stood really close to her in person? on tv she appears really tall. i find it hard to believe she is not 5'8. She looks only 2 inches shorter than Cameron Diaz who is 5'10 in The Holiday. Have a good look and then tell me she is not 2 inches shorter than Diaz.
glenn
said on 16/Jan/08
shes easy.just have bad luck with her.she turned me down nicely and said later or next time on the set of that dicaprio movie thats coming out in december i think.the photogs get in my way at airport.or i miss her.too many people in my way at a broadway opening.and shes 5-6ish by the way.
D. Ray Morton
said on 16/Jan/08
Glenn - Is she difficult to get a photo with? That's one photo I would love to see!
kathy
said on 15/Jan/08
i still say she is a definite 5'8.
Anonymous
said on 4/Jan/08
Whoa! Her shoe size is eleven!?and I thought my feet were big! Im almost 5"7 and my shoe size is 8 and a half. I think height does derermine shoe size.
Jo
said on 28/Dec/07
I would like to think she's 5'8" because I am, and I like her! But in 'The holiday' shes acting along side Jack Black and she looks to be the same height as him. He has been put at around 5'6"!
Jennie
said on 30/Nov/07
Let's just estimate that Kate has to be between 5'6 and 5'8 ok. Perhaps that will calm this whole argumentation down about her height.
glenn
said on 11/Nov/07
you met her kathy? my credibilty is amazing on this site cause of my amazing photos.i meet these celebs.what do you have to offer other than your fantasies and opinions?.
kathy
said on 10/Nov/07
yeah sure glenn!
glenn
said on 6/Nov/07
she is 5-6.saw her a few days ago.
Carissa
said on 6/Nov/07
I'm 5'7 and I wear a size 11 shoe as well. shoe size has nothing to do with height...and why would she say she's shorter than she is?
kathy
said on 4/Nov/07
Kate is 5'8! I just know it. Look at all the people here that are now proving that a fact. I believe y'all!
sara
said on 4/Nov/07
I don't understand why she would be taller than the height she personally stated. And I am 5'6 1/2 and I wear a size nine shoe. Shoe size means nothing when coupled with height.
carla
said on 4/Oct/07
she's got massive feet, her shoes are specially made for her, i read in an interview.She is taller then that!! Probably 5"7-5"8.
Gonzalo
said on 3/Sep/07
She looks around 5`6. Eternal Sunshine of the spotless is one of the best films ever. And Kate is incredible on it. I love it. Meet me in Montauk....
kiefer
said on 24/Jun/07
She is a full 5ft 8 because I am 5ft 5 and she made me feel small when i met her last year and she was in barefeet near a beach .
greg
said on 23/May/07
She gave 5ft 6.5 and that probarbly is her true height without hells.
She can appear to look taller though.
kathy
said on 8/May/07
i really estimate she is about 5'7 1/2 - 5'8.
kathy
said on 4/May/07
there is no way she can be 5'6 because jack black is that height and she looks about an inch taller.
Xan
said on 2/May/07
Funny, man. Last night I saw "Little Children" and in it someone compares Winslet and her co-star Jennifer Connelly, who is listed in this page as also 5'6.5. The character says that Connelly is tall and has long legs, while Winslet's character is short and boyish. Look what a little weight'll do for a gal!
Josh
said on 28/Apr/07
WINSLET CAN LOOK AS TALL AS 5FT 8 BUT HER TRUE HEIGHT IN FLAT SHOES WOULD BE JUST UNDER 5FT 7 169CMS.
Wiggos
said on 1/Mar/07
I saw Kate Winslet in a bar in Reading (her home town) once. I am 5'10" and I would guess she was 2.5" shorter than I am, putting her at 5'7.5". Of course it was very busy and I was slightly drunk. Therefore I am prepared to accept her height as 5'6.5", but certainly no shorter.
JAB142
said on 16/Feb/07
I don't know why there is any argument about this as she has quoted many times that she is 5'6 or 5'6.5 Why do people continually disbelieve what is said in interviews? She also looks exactly that height.Subject closed.
Jennie
said on 15/Feb/07
I do believe her adult height is really 5'8 indeed. so i do believe you when you say kate is only a couple of centimeters shorter than cameron diaz. they are both up there alright. they are tall women.
cacas
said on 15/Feb/07
After looking her photos with Cameron Diaz in Harper Bazaar cover and Holiday's premieres, i think she's 3-4 cm shorter than 5'9'' Cam. But the curious fact about her is why does she always look taller when she stands beside
Leonardo DiCaprio
, just see their reunion picture in 2007 Golden Globe awards.
Jennie
said on 28/Jan/07
Thanks Bella! You couldnt have expressed the truth about homely, plain kate winslet any clearer. You rock, girl!
Glapster
said on 20/Jan/07
The very narrow view of beauty expressed by Jen & Bella shows the cluelessness of women affected by the post-Mtv cultural universe. In all fairness the entertainment world like the rest of the world is run by men. There's more to life than Jessica Simpson. There's Zooey Deschanel, Scarlett Johansson, Audrey Tautou & Reese Witherspoon. So before you judge with your Mtv-BS-Pop culture/heterosexual(I'm assuming) female eyes please recognize the overwhelming amount of attention that Lady Kate & these smart attractive women receive from men. Enough with your teenage fantasies about being the local Tara Reid mall hottie. This is Hollywood baby, Kate's a gem, a 5'6.5" Oscar-worthy, leading lady of a gem.
Bella
said on 18/Jan/07
I'm with Jen on this one. Winslet really is a homely, plain sort of girl and could easily have switched places with Dicaprio. Although he is so pretty that this is the case with many of his leading ladies. Did anyone see Catch Me If You Can with Jen Garner as the prostitute to his Frank Abagnale. Goodness Leo is such a fair faced boy and Jennifer has some big-arse shoulders on her. She is very manly. It was drag queens all around.
Jen
said on 21/Dec/06
Glapster, i really dont care what you think as long as I know what's real about myself that is all that matters...besides if you werent jealous of me it wouldnt bother you that i am much more attractive than kate and you wouldn't have to be writing absurd ridiculous comments on this forum...how ridiculous you are...you must be jealous of what i said about myself and due to the fact that i am much hotter than kate can ever be, ha! so there! I bet you are sooo unnattractive yourself that you have nothing better to do than dis me and other really gorgeous people out in this forum....how sad for you.
Glenn
said on 19/Dec/06
I vaguely know who Sam Mendes is?
D. Ray Morton
said on 18/Dec/06
Carla - need I say that I'm exceedingly jealous? (Very well, I'm exceedingly jealous!)
How was she when you met her? Nice?
Glenn - cool. Have you seen/met Sam Mendes? Any thoughts as to whether the advertised 5'10" is in fact correct?
"Back to the subject, Kate = 5'6.5" of talented beauty and fire. Next."
Straight up, Glapster.
Glapster
said on 18/Dec/06
So Jen tell me how many films you are in which center around you as the beautifeul leading lady. Extra points if you've been in one with a higher gross intake than Titanic.
"its so obvious people consider me much prettier than her because its a fact"
Wow, what skewed logic you have. So you also believe concepts of beauty to be matters of fact. Hmmm. If this is true my assertion is that you aren't as beautiful as Lady Kate until your matter of "fact" is tested by popular opinion. So you try to get some headshots together for your agent and let us know when you hit the screen, OK? Back to the subject, Kate = 5'6.5" of talented beauty and fire. Next.
Jen
said on 17/Dec/06
I am sorry but i am not jealous of kate winslet...i happen to be really prettier and its so obvious people consider me much prettier than her because its a fact. oh and just for your information just because i dont find an actress pretty doesnt mean i am jealous of her...how very absured and foolish you are.
Glapster
said on 16/Dec/06
After various comparisons to co-stars and the aforementioned fact that there are many shots of her not wearing heels I'm calling it at 5'6.5" max. Oh and Jen, you're most likely jealous of Kate's talent (see Eternal Sunshine) and beauty (see Titanic) and Frank is letting his sexual orientation interfere with good taste. Both Leonardo & Kate are gorgeous people, a fact proven if only by people such as ourselves typing away ever so diligently on a site dedicated to the minutia of celebrity height.
carla
said on 16/Dec/06
Yeah! Finally something right! Kate is that tall exactly...I get to meet lots of celebs coz of my dad's company and I met her. She is pretty (ahem, D.Ray Morton) and she is 5"6.5. She doesnt wear really high heels so it's easy to estimate her height.
Glenn
said on 12/Dec/06
Hard to say.5-8,5-9 in heels.too many people in my way,and she was 20 feet apart from me.
Alex
said on 11/Dec/06
Glenn, what was your estimate on her height? more than 5'6.5?
Glenn
said on 11/Dec/06
Saw her finally last week.seemed taller,probably due to footwear.
Alex
said on 10/Dec/06
I'm not too sure on her height but proably is 5'6.5 compared to Leonardo who is 5'11-5'11.5. A size 11 is pretty big for a 5'6.5 girl too. I'm 6'0.5 with a size 14 and thats pretty big for my height too.
Poppy
said on 4/Dec/06
of course she isn't 5'8" johnny d is hardly scraping 5'10" and she was still shorter than him at premieres etc.
James Dreyfuss
said on 28/Oct/06
Just saw Kate Winslett on Michael Parkinson and she was quite a bit shorter than Parkinson, and she was wearing high hells which looked about 3 or 4 inches. Parkinson is 5ft 10, so 5ft 6 would seem about right. Although i had always heard she was about 5ft 7.
D. Ray Morton
said on 25/Jul/06
"Not joking in the least. Im serious! Are you demented or something. Cant you tell when someone is being serious?"
:-)
I thought Kate was ravishing in "Titanic." But that's just me.
Jen
said on 19/Jul/06
Not joking in the least. Im serious! Are you demented or something. Cant you tell when someone is being serious?
D. Ray Morton
said on 16/Jul/06
"Kate is an unattractive moose(ha-ha!)and no doubt about it that Leonardo was far much prettier than her in Titanic."
You're joking................right?
Jen
said on 9/Jul/06
I agree with Frank. Kate is an unattractive moose(ha-ha!)and no doubt about it that Leonardo was far much prettier than her in Titanic. I honestly never thought Kate Winslet was that attractive or pretty but as far as Leo is concerned he is the most gorgeous man in the cosmos. I still do think however that plain-jane Kate is still 5'8. Dunno why but she just appears only a couple of inches shorter than Leo in Titanic.
guru
said on 5/Jun/06
i saw a pic of her from some movie jeanne tripplehorn towers over her in that pic dont know the name of movie
Fan
said on 6/May/06
i am not sure but she seems an inch or two shorter than catherine zeta jones
Lauren
said on 15/Apr/06
Well shes obviously 5ft 6/6.5 because she said she was and she wouldnt of said it if she wasnt that height. If she was 5ft8 then she would of said she was but she isnt so there!!. xx
Frank2
said on 3/Apr/06
And as far as I'm concerned, an unattractive 5'8" moose. Leonardo Di Caprio was far prettier than her in Titanic. All he needed was a little make up, a wig and a gown, some heels and they could have easily switched roles.
Jen
said on 2/Apr/06
Say what you like but kate IS indeed 5'8! Cannot deny proof of that!

Editor Rob
yeah, when kate and emma thompson done sense and sensibility - and kate was 1.5 inches shorter - they both made a pact, 5ft 9.5 Emma would say she's 5ft 8 and '5ft 8' kate would say she's 5ft 6/6.5...pretty good deal!
Jen
said on 8/Feb/06
Kate Winslet is much taller than 5'6. She really is 5'8! I was able to detect this by using tape measure and a picture of leonardo. I measured to see where 5'8 stands compared to 6'1 and guess what? She stands exactly where 5'8 is!
Emma
said on 27/Nov/05
Leo Dicaprios 5ft 11.5 in Titanic and kates meant to be 5ft 6.5 in titanic. it doesnt make sense coz they look pretty much da same height. on most other websites she is 5ft8
Dee
said on 23/Nov/05
she's 5'8'' indeed

Editor Rob
yes, the 5ft 8 was guessed back in the early 90's when she was just about 2 inches shorter than Emma Thompson ;)
mcfan
said on 5/Sep/05
I was surprised to see Kate Winslet only at 5'6.5. This seems very accurate after having looked at some photos where's she is only wearing sneakers. She's nowhere near the 5'8 I originally thought.