Dustin Hoffman's Height
5ft 5 (165.1 cm)
Peak height was 5ft 5 ½ (166.4 cm)
American actor best known for roles in films such as The Graduate, Midnight Cowboy, Tootsie, Rain Man, Kramer vs Kramer, All the President's Men, Papillon, Meet the Fockers, Marathon Man and Straw Dogs. He has commented on his height on many occasions and once mentioned he stood
"Five foot five and 3/4"
, although he has also claimed to be 5ft 6 and even
"Six and a half, really - almost five seven!"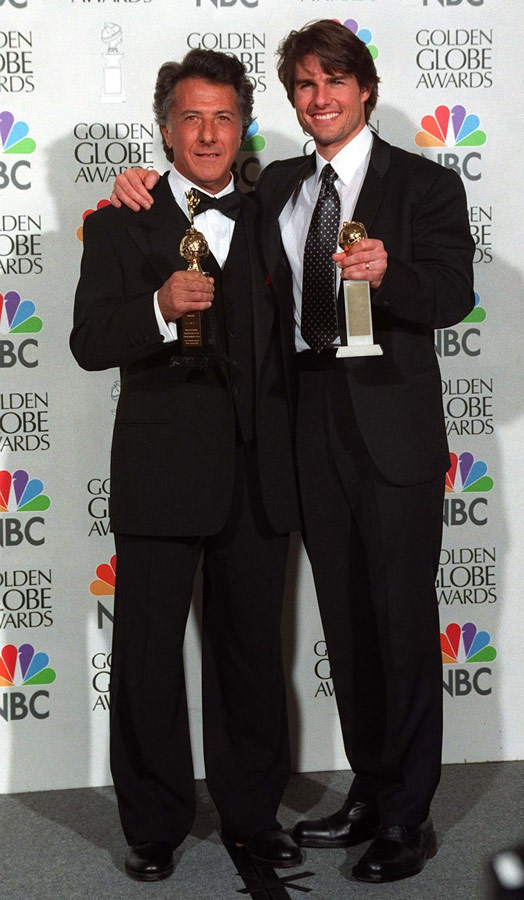 Photo by PR Photos
My wife is 5-foot-9 and I am 5-foot-6&frac12 - but she is shrinking all the time! -- May 1972
You May Be Interested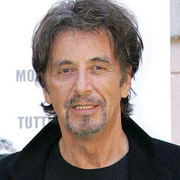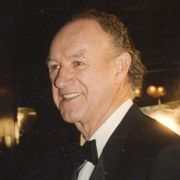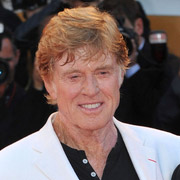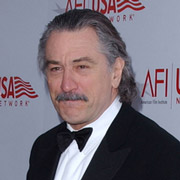 Add a Comment
200 comments
Average Guess (46 Votes)
Peak: 5ft 5.36in (166cm)
Current: 5ft 4.49in (163.8cm)
Sinclair
said on 8/Aug/20
Happy 83rd birthday to Dustin Hoffman. I agree with claims of Hoffman being 5'5.5" at peak. Today, he may be struggling with a flat 5'5". I feel Hoffman looked a few inches shorter than both Matthew Broderick in Family Business and Tom Cruise in Rain Man. Hoffman looked very similar in height to Valeria Golino in Rain Man. In my mind, Al Pacino always gave a taller impression on screen than Hoffman ever did and Pacino may have only been 5'6" range at the most.
Miss Sandy Cowell
said on 8/Aug/20
🎁🎂🎊 Happy🎈Birthday Dustin! 🎊🎂🎁
Many Happy Returns to one of our most adaptable actors, the one and only Dustin Hoffman, who turns 8️⃣3️⃣ fantastic years old today. Have a great one, Dustin! XXX
5ft5.5 peak, though in the morning, 5ft6; 😁
5ft4.5 today 😆
🎁🎂🎈🎊🎁🎂🎈🎊🎁🎂🎈🎊🎁🎂🎈🎊
Pierre
said on 17/Jul/20
My guess is weak 5"5' pic now weak 5"4'
JohnMoore-162cm
said on 7/Jun/20
5ft5 1/2" or 5ft5 3/4" peak definitely not taller , Dustin Hoffman never was the full 5ft6
Miss Sandy Cowell
said on 8/Aug/19
🎂🎈🕯️ Happy Birthday Dustin! 🕯️🎈🎂
Wishing Dustin a great time on his 82nd Birthday! 😁🎉
Last film of his I saw was the feel-good movie 'Tootsie'; before then, it was the tear-your-hair-out 'Straw Dogs'! I know which one left the nicer impression on me!
5ft5.5 peak;
5ft4.5 now.
🎁🕯️🎉🍰🎁🕯️🎉🍰🎁🕯️🎉🍰🎁🕯️🎉🍰
Arthas
said on 27/May/19
What you think about listing him at 165 cm more than 166 at peak? What do you think?

Editor Rob
I feel a peak Dustin could look 5ft 5 up to 5.5, anywhere amongst that range.
Arthas
said on 27/May/19
I think a weak 5'7 near Tom cruise, what do you think?
billionaireslayer
said on 24/Mar/19
5'4, This guy has never looked tall, very small in the Graduate and Straw Dogs and even shorter than Cruise, him an Al Pacino without the heels would be close in height.
Mister lennon
said on 16/Jan/19
Never more than a solid or strong 5'5 peak. He never was 5'6.
RichardSpain
said on 14/Jan/19
If he said 5 foot 6, I believe him. To me he is a honest and sincere person also in screen he looks short too.
Not more than that but not less than 5'5foot nowadays
5'6 young barefoot around 167cm
5'5 nowadays barefoot around 164/165cm
Short? of course yes! But excellent actor mr Hoffman.
Littlelee168cm
said on 3/Dec/18
Rob would his son jake be the listed 5ft 6 do you reckon?

Editor Rob
Around 5ft 6 might be possible, but wouldn't guess more.
jiangzer6'1
said on 20/Sep/18
A solid 5'6 150 at the young days
Rising - 174 cm
said on 4/Aug/18
He could honestly look under 5'5" at times with McQueen in Papillon.
anthony trent
said on 11/Jun/18
the screen favours the smaller figure... The dynamics of size is pronounced in the confines of the rectangle, whereas tall figures need to occupy more space and therefore project a more languid dynamic. Think Cagney and Eastwood.
EthanCouch
said on 19/May/18
I'd say 5'4 nowadays.. what do you think Rob?

Editor Rob
Wouldn't guess him that short just yet...but he may well be heading towards it in the not so distant future.
ALEXANDRE ALVES BR
said on 19/Jan/18
It would not be 167 cms at the peak ?????
Mister lennon
said on 11/Dec/17
165-166 peak.
164-165 now.
Sandy Cowell
said on 9/Dec/17
I am not going to cast the first stone and I am certainly NOT automatically assuming Dustin is guilty of these offences, only the headlines of which I have so far read.
He's a damn good actor, regardless!
Rally
said on 12/Nov/17
I met him last year and he is definitely 5'4. I'm 5'5 on the dot at night and I was a little taller than him wearing skateboard shoes. He was wearing dress shoes and still wasn't taller.
Richardspain
said on 31/Jul/17
167cm young
164cm nowadays
With footwear he was 169 cm in peak
Shredder
said on 21/Jul/17
Rob , do you think it was possible that he was actually 5'5.75 at his peak? He didn't look any less than 5'5.5 and he was barely shorter than Jessica Lange in Toosie ( as a man in normal footwear) .
Editor Rob: maybe earlier in the day he hit that, but I do still go for 5ft 5.5 as a reasonable guess.
even
said on 8/Jul/17
peak : 5'5"
current : 5'4.5"
Duffer 5ft 11
said on 6/Jul/17
5'5" in real life, but on screen this very fine actor is 8'2". GIANT talent.
Morris
said on 6/Jun/17
between 158-163 cm
Willes188
said on 15/May/17
I think 166cm is good estimation, he made De Niro look average!
Richardspain
said on 27/Apr/17
He is small but a master of the interpretation apt and efficient to be many roles and characters.
Drama roles,comedy roles,action roles, adventures,suspense...
Maybe 166cm his height in peak no more. With footwear near 169cm.
Sonnecker
said on 27/Mar/17
Looking at him now and and at the time of "The Graduate", I see about 3cm of difference; so 167 cm then and 164 now.
James
said on 6/Feb/17
Hoffman was a good actor but he hasn't bothered to give a good performance for so many years now. He was clearly never any more than 5'5".
LoganNoll1996
said on 13/Jan/17
Perhaps THE single best Method Actor in the history of cinema. A lot of people say that Marlon Brando is the prime Method Actor but the thing is that Brando was NOT a Method Actor. He didn't study Strasberg's method, he was a practitioner of the Stella Adler technique.
Hoffman became arguably the most devoted student to come out of the Actors Studio.
Sandy Cowell
said on 23/Dec/16
One of our greatest actors, this fellow! Dustin can do serious films and comedy so well; I loved him in 'Tootsie' and equally well in 'Rain Man', a role for which he had to research the behaviour of autistic people and he truly brought the condition the recognition it needed. I think perhaps that he did more for people on the autistic spectrum than any documentary ever could!
I did think Dustin was 5ft6! I know I heard it from some source or other, but if the actor is guilty of fiddling his height by a measly half-inch, who can blame him? I've heard far, far worse from people less in need of an extra bit of height!
He adds a really human aspect to his roles! How brilliant was he as the lawyer in 'Sleepers'?
He is one fantastic actor!
John
said on 21/Sep/16
5ft 4.5 , he was way shorter than 5ft 6.5 tom cruise in rain man
Mande2013
said on 14/Aug/16
Give me a break, Pacino and Hoffman are not 160! They looked like genuine 5'5/5'6 guys in everything on the seventies.
Morris
said on 8/Aug/16
Probably doesn't reach 160cm. Actors seem tall because of camera and filters. Also Al Pacino doesn't reach 160 cm. MArketing make stars what is not so people spend more money It's only this. An holliwood scam to make people stupid gaining money.
Lion of Judah
said on 7/Jul/16
I'd say he's about 5 ft tall, if that! I met him on the streets of NYC.
5'6.5 Indiana jones guy
said on 28/Jun/16
I'd say his real height is 5'4.5.
2.I see him at 165 cm, he could be 169 cm at peak but to make it strong i'd say his peak height is a strong 169 cm at young age and nowadays 166 cm.
leobardo
said on 11/May/16
He is no more than 164 today and I don't think he ever saw the Full 166.
The Demon
said on 6/May/16
Fake Height:5'5.5(166 cm)
Real Height:5'4(163 cm)
Ian C
said on 13/Sep/15
It has been credibly reported that Dustin Hoffman is the model for the vainglorious actor Shorty in Elmore Leonard's novel, Get Shorty. The story is, Leonard wrote the character in revenge for having been badly treated by Hoffman on a movie deal.
Mike O
said on 30/Jun/15
I'd say 5'4". Saw him walking down the street in LA several years ago. Small guy, slight as well as short but with a loud, distinctive voice.
Allie
said on 15/Jun/15
Oh my, so that's why in Kramer vs Kramer he looked pretty short.
pegstan1
said on 13/Jun/15
Dustin Hoffman's height is not 5'6" . I met him and we spoke for about 20 mins. I am 5'5" and he was at least 2-3" shorter than me.
PeteFed
said on 27/Mar/15
Whenever he's onscreen, he's a giant.
jtm
said on 26/Mar/15
i thought you were finally convince he was never taller than 5'5 and he looks more like 5'4 now.
the shredder
said on 26/Mar/15
The reason I think 5'5.75 peak is because he is like 77 yrs old and still looks 5 '5
Zane
said on 15/Mar/15
Met him in Kensington in late 90s small guy , 5 , 4 and a bit with luck ,,,
Tr27
said on 14/Mar/15
Looked only 2 inches shorter than Robert de Niro. Probably 5'5 3/4" - 5'6" peak.
the shredder
said on 30/Jan/15
Rob is 5'5.75 possible peak ? He claimed 5'6.5 and his well in his 70's and looks easy 5 '5 .
[Editor Rob: I think 5.5 is ok for him, I mean it is quite possible he measured earlier in the day and then saying 5.75 is fine if you went with earlier measurement.]
mande2013
said on 30/Aug/14
Pacino, Hoffman, and Nicholson make up the New Hollywood 'holy trinity', with De Niro not too far behind I suppose.
Arch Stanton
said on 6/Aug/14
Little Big Man also another great film of his. He's one of those rare actors who really make their films great, especially in the 70s. He was sort of like the face of New Hollywood wasn't he. Love him.
Arch Stanton
said on 6/Aug/14
I didn't see Scarlet's heels but she looked 2-3 inches taller than him in the film and really made him look more 5'4" range. Generally though I agree he doesn't look under 5 ft 5.
Arch Stanton
said on 5/Aug/14
Rob can you add Kramer vs Kramer, All the President's Men, Papillon, Meet the Fockers, Marathon Man and Straw Dogs?
is there any chance of an inch downgrade from peak now? Honestly, seeing him next to Scarlet Johannson in Chef he looked 5'4" range.
[Editor Rob: I don't think he's quite that low, but he doesn't look above 5ft 5 today]
Lebensdorf
said on 4/Aug/14
I think he was no more than 5'5 at his peak. He looked a foot shorter than Jon Voigt in Midnight Cowboy (Voigt, who was about 6'2, wore cowboy boots). He also looked almost a foot shorter than 6'2 Warren Beatty in Ishtar. It's hard to imagine that he was ever even a fraction taller than 5'5.
the shredder
said on 19/Jun/14
Rob , Williams still edged him out with the hook heels , maybe he really was 5 '5 max ?
the shredder
said on 16/Jun/14
Rob , how much would you say his heels in Hook are?
[Editor Rob: a little over 2 inches]
fsd
said on 18/Mar/14
his peak height was 5'5 flat today he's like a weak 5'4
Brad
said on 14/Mar/14
5' 4" now.
Meltdown
said on 23/Feb/14
If 5'5.5 was his peak height, he can't be any taller than 5'4 now. Probably 5'3.5 a couple hours after waking up.
Arch Stanton
said on 19/Jan/14
Looks 5'5" in Straw Dogs.
ian c.
said on 24/Dec/13
Hoffman is a short leading man who has always made it a point of honor never to lie about his height. In Kramer versus Kramer he even has a line of dialogue that has nothing to do with the basic storyline where his character mentions in passing that he is short. That "and three quarters" of an inch is meant as a joke, I'm sure.
mister_lennon
said on 14/Nov/13
no way. He was 5'5 at peak, never more of that. Now, he is about 5'4. same height than Al Pacino.
Metal Power
said on 13/Nov/13
He always looked around 5'6 or slightly less than 5'7 to me. He's not crazy short, just a bit short
big Ban
said on 7/Nov/13
OMG he is at least 6.2.... wtf are you guys writing
Arch Stanton
said on 21/Sep/13
Looks between 5'5 and 5'6" in Kramer vs Kramer
Arch Stanton
said on 7/Sep/13
Looks 5 ft 5 range in The Graduate.
Cole
said on 19/Jun/13
I thought he was 5'4? Certainly doesn't look much more than that with, for example 5'6 Jack Black.
truth
said on 1/Jan/13
cruise is a legit 171cm, hoffman 165cm.
Brad
said on 25/Jul/12
5' 5" next to me 42 years ago, and I owned him as a kid! Serious short.
the shredder
said on 6/Feb/12
Leonari ... STOP your estimates as FACTS .. Its getting too much !
leonari
said on 5/Feb/12
Btw: I don't believe his 5'5 3/4 nor his 5'6 claim. The man was a solid 5'5"
guy in his heyday. Never more.
leonari
said on 5/Feb/12
Sam: Dustin is a professional so refusing to play with tall was never an option, but his short height bothered him a great deal...for years. Apparently he got therapy and managed to overcome it.
Jac
said on 7/Jan/12
Recently saw him in outbreak next to Morgan freeman who's claimed to be 6ft 2. There are scenes in the movie where freeman and Hoffman looked close in height. I'd say 5ft 6.5..5ft 7 with shoes on. This was also in the mid 90's. Solid 5ff 6in.
Sam
said on 30/Dec/11
Another guy who's probably lost a little height with age, maybe dipping 5'5" perhaps
Matt
said on 26/Dec/11
@Marcus
3-4 inches, really? Seemed like 1.5 to a whole 2 inches in my eyes. I think Tom Cruise is 170-171...at most.
jake, 1.82 m- 1.83 m
said on 13/Dec/11
He looked a few inches shorter then 169-170 cm Ben Stiller in Meet the Fockers? 164 cm max for him today Rob would you agree?
Mr. R
said on 13/Dec/11
Dustin is 5-4 these days. Saw him in Hollywood a few years ago.
Sam
said on 12/Dec/11
He has never seemed to make a big deal about his short stature compared to other leading actors who have reportedly refused to share the screen with taller supporting casts or have worn lifts. Even 6'3.5" Chevy Chase had an issue with Sigourney Weaver sharing the screen with him due to her height, yet Hoffman has co-starred twice with Geena Davis and appeared way shorter.
SIlent d
said on 30/Nov/11
He looked short in last chance harvey. How tall is emma thompson? She was at least ten cm taller than him, she had small heels. Samuel l jackson is 189cm. He always looked short. 5 foot 5.
marcus
said on 25/Nov/11
with 6'2 Jon Voight , not quite 5'5.5" :
Click Here
LAN Jiao
said on 21/Oct/11
in sphere he look 7inch shorter than 6'3 claim samuel.l.jackson.
166 is definitely correct, sam is more 6'0.5 now.
Legend
said on 4/Sep/11
Hoffman is not over 5'4 these days. At his peak, I don't know.
the shredder
said on 26/Aug/11
does anyone know about this strange affair between hoffmann, redford and katherine ross mentioned before? i know for sure that hoffmann wanted to propose to ross but was dumped because of his height and because she was a follower of the templars knight, whose mission is to protect mary magdalen descendants
Ody
said on 16/Aug/11
168cm Hoffman hunch, Cruise is definitely 3 inch taller, their shoes soles almost the same. When they sit down I can see the socks and ankle of both to determine and Cruise not wearing height props . I am very sure I got this right.
5'8.76786
said on 9/Aug/11
5'5.5 at peak, otherwise I don't see how the heel did he looked 4 inches shorter than 171cm Tom Cruise in "Rainman". I bet Cruse had 2" in his elevator dress shoes, thus making him look 176, exactly 4 inches taller than Hoffman, otherwise the Hoff is below 5'5, which I think it's impossible, he has never hid his real height, actually it serves him for his character acting.
jake
said on 8/Aug/11
A certain film site listed Hoffman as 5ft6.75....Whether he actually claimed that I'm doubtful. He was a weak 5ft6 at best at peak (166-167 cm) and is now most likely 5ft5 flat.
Brandon
said on 14/Jul/11
actually, he looks 164-165 cm next to ben stiller.
Aly
said on 8/Jul/11
He's probably more like 5'3. He looks seriously short.
Sam
said on 6/Jul/11
During an Oscar broadcast Billy Crystal joked about Hoffman that the next presentor at 5'6" made him feel tall (or something to that effect) and then Hoffman came out and claimed "actually I'm 5'6 and three quarters"
leonari
said on 28/Jun/11
Where did Hoffman claim 5'6.75"??
Hop
said on 26/Jun/11
Hoffman says he is five foot six and 3/4 inches, and that's what he is. Or was in 1984 when he was on Broadway appearing as Willy Loman in DEATH OF A SALESMAN. I met him outside the theater and was less than a meter away from him and stood in front of him and we saw eyeball to eyeball which makes him around 5'7, so his 5'6 and 3/4s attribution he made at the Oscars I believe a generation later is spot on. (Btw, he has the worst skin on anyone I have ever seen. It looks like someone attacked him with an ice pick.)
Bon_
said on 26/Jun/11
166-167 cm at peak
dan
said on 21/Jun/11
who cares.this height obsession with people is ridicules.are people that insecure they have to try and find something they think is wrong with someone to make themselves feel better?the height complex comes from all the people making fun of shorter people so don't blame small people for something society pushed on them=truth.
it seems some are disappointed when they here their favorite stars height?what does that have to do with anything?that way of thinking does not even make sense and if it does to you im afraid you have mental problems/insecuritys...
Marcus
said on 13/Jun/11
in Rainman 5'7.75" Cruise had 4-3 inches of him all the time even when they had the same footwear.
PHL
said on 10/Jun/11
well, stiler is listed here with 169cm. he does not seem only 3 cm taler than hoffman .... hoffman would be lucky to be 5'4.
h
said on 5/May/11
no a lady who's 5-7 or 5-6 said he was like 4 inches shorter than her...he's probably like 5-3
Kaplan
said on 28/Apr/11
Miss Ross had a huge crunch on Redford and was dumped when he decided to go on with former partner Sonia Braga. In spite of all of this, Ross who dislike very much Dustin probably told the truth when she stated how short was her leading man on "The Graduate" By the way, she's 5'6 or so.
Danimal
said on 27/Apr/11
drew says on 6/Apr/11
he's 5"7 i don't think hes gotten any shorter a lot of his friends are around the 6"0 and up the women he's surrounded himself with only look taller or a bit taller because of their heels. he's a great actor nuff said
??? You're giving him more than an inch than he's claimed for himself??? News flash, he's in his 70's and yes, men by that age have lost more than 1" in height.. Around 5'4" today...
Steve
said on 26/Apr/11
Although the argument between Ross and Redford is well known - the latter made serious remarks about Al behavior towards Redford former girlfriend and Dustin backed him up - Ross wasn't unfair, he's not taller than 5'4.
will
said on 25/Apr/11
Dustin looked shorter than K. Ross when both walked side by side after going to a nightclub. In the marathon man he's at least 4 inches shorter than Lawrence Olivier who is believed to be quite short. But these rumours/gossips spread by Miss Ross are linked to a misunderstanding between her and Redford
Kaplan
said on 24/Apr/11
katherine Ross once told my confessor that Hoffman, while filming the graduate with her, cursed his jewish origins for being smaller than every woman. According to her he was 5'3 1/2 at his peak.
Steve
said on 17/Apr/11
if Dustin is 5'5.5 then Cruise must be 5'9
mister_lennon
said on 12/Apr/11
Hoffma was always 5'5 at the max. Cruise have two inches on him. Cruise is about 5'7 and Hoffman about 5'5.
Van
said on 10/Apr/11
In Rainman, in certain scenes, he looks to be only an inch or so shorter than Tom Cruise, who is listed here as 5'775". 5'5" seems a little low for his estimate, although TC's height has always been a little hard to pin down.
Brad
said on 6/Apr/11
5 feet 5, never more.
drew
said on 6/Apr/11
he's 5"7 i don't think hes gotten any shorter a lot of his friends are around the 6"0 and up the women he's surrounded himself with only look taller or a bit taller because of their heels. he's a great actor nuff said
julie
said on 20/Feb/11
Almost tripped over him in New Orleans filming Runaway Jury. 5'2" TOPS.
Mr. Kaplan
said on 15/Feb/11
Lol. Cruise, 5'9"?
Russ
said on 10/Feb/11
He's apparently '5'6 and a half' so he said on a tv awards thing. He only looks around 2 or 3 inches smaller than Tom Cruise, who is around 5'9.
Larc 6 ft 1.5 in
said on 10/Feb/11
In "Tootsie" Bill Murray looked like a monster next to him.
And Murray is 6'1.25 max.
Mr. Barnett
said on 6/Jan/11
Dustin Hoffman was filming a movie on my college campus a couple of years ago. I admit, he seemed to be at least 5'4". He was standing next to the tall Will Ferrell so my perspective may have been skewed.
krazy krippled!
said on 1/Jan/11
Hoffman is pretty short, but a really talented actor, btw, Tom Cruise was definitely taller than "the real Hoff" in Rainman, so Tom might be like 169 or 170 cm.
Mr. Kaplan
said on 21/Dec/10
Looks 5'3" nowadays.
zane
said on 20/Nov/10
Stood next to him in Kensington tiny guy 5 foot 3 max , what does that make Tom Cruise he doesnt look much taller than him in Rainman wow
tymelynerdelux
said on 12/Jun/09
It's hard to tell; sometimes he looks taller sometimes shorter I'm 5'10.
so he would come up to about chest high on me...(Giggle) Anyway He would make a very cute little devil..
Antoine
said on 19/May/09
Dustin seems to be at the 5'4 mark!
mike
said on 15/May/09
i always thought he looked 5'4" in the graduate.
Doug
said on 7/Apr/09
Has anybody seen the image of Hoffman and Jon Voight in Midnnight Cowboy? You could have sworn Hoffman was only 5'4" and Voight 6'4"! Voight as I know though was a legit 6'3" in his prime.
Doug
said on 7/Apr/09
oh it seems i'm not th only one who has seen Hoffman looking suspiciously taller than normal of late. He 's been looking 5'62 in recent pics, and the man is supposed to be getting shorter not taller. Wonder if he discovered Stallone's zapatero...
Woppi
said on 24/Mar/09
I've seen him several times. Current estimate of 5'5" is right on the money.
Doug
said on 19/Mar/09
I think 5'5.5" is being a little generous in all honesty. When I was in Carmel, California in 1997 Hoffman was out jogging and ran past us. He looked a similar height to my mother who was around 5'5" then, 5'4.5" now. He was no taller than 5'5" honest truth. He was wearing sneakers which couldn't have given him much height too. He's more like 165cm barefoot I've walked past the man, certainly not ever 5'6".
lexi
said on 3/Feb/09
There was about a 2 inch difference between Cruise and Hoffman on the Rain Man poster. This height is a good estimate.
glenn
said on 22/Jan/09
i agree 100 percent james.even in person he seems taller lately.
Shane
said on 8/Jan/09
I'd say 5'5 1/2" not 5'6 3/4" on the Rain Man movie poster he is noticeably shorter than Cruise who is known for being short (5'7")
glenn
said on 2/Jan/09
ok brad.thats possible.
Brad
said on 2/Jan/09
He's never been 5' 6" in his life. I was taller than him at age 13 in person, he's really short. He's 5' 5". Cruise never looked taller in a film.
glenn
said on 1/Jan/09
does look 5-5 to 5-6.more on the 5-6.looked 5-5 next to steve mcqueen.whatvever hoffman looked,steve looked 5-10 in papillon.both in jail shoes.we all know how flat those are.
Mister Lennon
said on 1/Jan/09
Hoffman was never close to 5'6. He has always been a 5'5 guy. 5'5 and a half being generous with him at peak. Pacino was always a little taller than Hoffman, only see dick tracy , in that movie Pacino was slouching playing a humpback and still taller than hoffman.
RisingForce
said on 1/Jan/09
Really? He was in therapy for his height? That's surprising.
I don't know, he always looked close to 5-6 to me and Glenn thought he was around that.
TELLEM
said on 31/Dec/08
hoffman is shorter than al pacino, its been documented...5'5 flat for hoffman
Donatello
said on 31/Dec/08
I agree Leonari, seems to be about 5'5" flat maybe a little under nowadays. In his prime I could see him at 5'5" 3/4 in the morning but nothing higher then that. He just doesn't look like a 5'6" guy and he never did at any point of his life IMO.
leonari
said on 31/Dec/08
I doubt Hoffmans claim...I have read he had psychological issues about his height and was in therapy for a long time until he got rid of it. To me he always looked a flat 5'5" exactly 165 cm. Makes sense cause Cruise was at least 2.5-2.75 inches taller in Rain man
RisingForce
said on 27/Dec/08
Come on Rob, give him the extra 1/4 he claims. ;) Not that 1/4 matters much but he probably is or was 5-5 3/4 on the nose.
anonymous
said on 24/Dec/08
5 foot 5 and a bit. He looked tall in confidence.
RisingForce
said on 20/Dec/08
In some scenes Hoffman wasn't much shorter than Tom Cruise in Rainman. Maybe 2" shorter. If Cruise is 5'7.75" then Hoffman at 5'5.75" sounds really accurate.
sf
said on 16/Dec/08
In what movie has Hoffman ever looked like a big guy? Rainman?
Ray
said on 16/Dec/08
What? I thought Hoffman was like 6-1 or 6-2. Always looked like a pretty big guy.
glenn
said on 8/Dec/08
yes of course.sounds about right.i didnt exactly tower him in the pic that was above.
RisingForce
said on 7/Dec/08
Do you think he could be or could have been his 5'5.75" claim Glenn?
anonymous
said on 10/Nov/08
In meet the fockers robert deniro had a good 10cm on him and deniro's only 173cm. I would say he's 5 foot 4 to 5. No taller. He looks short in all his movies.
Jane
said on 9/Nov/08
If Dustin Hoffman is 5ft5.5 and Angelina Jolie is wearing heels in this pic...what actual height would Angelina be compared to Dustin Hoffmans height?
Click Here
George H.
said on 27/Oct/08
See Hoffman and Beatty last month
Click Here
Looks like the top of Hoffman's head (so not his hair) comes up to Beatty's lower lip.
Zoe
said on 26/Oct/08
He was probably 5'5" when he was young, now I bet he is 5'4" or so.
Mr. R
said on 3/Oct/08
I saw Dustin last night at The AFI salute. He walked right past me. He is about 5-4 at this point in his life. His big hair did not help him either!
Karen
said on 28/Sep/08
I actually saw Dustin Hoffman today - walked right past him at the Guthrie Theater in Minneapolis - and my very first thought was "he's MY height!" and I'm 5' 4 1/2" So yeah, I would not believe anything higher than 5'5" for him.
Joona
said on 11/Sep/08
Ah... Prodigal Son... If height, as you say, means "nothing", why are you even reading celebheights.com?
dits
said on 3/Aug/08
yeah really..dustin looks to be about 2-3 inches shorter than tom cruise on the cover..but looks can be decieving.dustin might be around the 5'6 mark,he's definitely not 5'4 or somethin as the rain man cover suggests.
Dan
said on 12/Jul/08
I never realized Dustin was so short until I popped in my "Rain Man" DVD this afternoon. Looking at the cover, both Tom and Dustin are walking side by side. Tom appears to be several inches (possibly 4" or more) taller than Dustin.
Tom Cruise claims to be 5'7" tall.
Josephine
said on 12/Jul/08
"if tom cruise has to wear lifts beside a 5'5 guy it shows how incredibly insecure he is."
Yeah. That's because Hoffman is a way better actor. Cruise was just an 80's pretty boy. Hoffman may haven been Five foot five and 3/4 tall back in his youth but now he is probably barely 5'5" tall.
Aimie
said on 30/May/08
yes Biography Channel has said that he is only 5'5'', not taller.
pem
said on 3/May/08
I met him backstage of "Death of a Salesman" in, I think, 1983. He seemed to be exactly my height. I'm 5"5' and not a bit taller. Note: he had shaved his head for the role (wore a very thin toupee on stage). Since he often has his hair kind of puffy, this might account for the discrepancies in his perceived height.
The Prodigal Son
said on 7/Jan/08
I think that the height listed is a good one for Dustin,
He really is such an excellent actor and height means nothing.
mick
said on 26/Dec/07
if tom cruise has to wear lifts beside a 5'5 guy it shows how incredibly insecure he is.
George H.
said on 25/Oct/07
YouTube can be a goldmine! Hilarious interview clip of Hofmann with Beatty in the eighties
Click Here
Look at the height difference, even when they're sitting down! Also it's amazing to see how slim Hofmann still is in this clip.
George H.
said on 27/Sep/07
Hoffman is a talented guy, but just like DeNiro I feel that his later work are just projects to keep busy. Nothing like the really meaty roles they used to play. Cruise does not even qualify as a lift wearer anymore. To me he´s a high heel wearer.
Annie
said on 23/Sep/07
Responding to George H. from 7/Mar/07, you can bet that Cruise was wearing lifts! I'm not a big cruise fan, but his acting in "Rainman" was really overlooked. The more you watch it, the more his performance grows...and this from a gal who thinks he's off the deep end now! Just saw "Stranger Than Fiction" and dustin looked tiny, but was acting mostly w/ big Will Farrell. Dustin still rules!
George H.
said on 13/Sep/07
I found a clip of Ishtar on YouTube
Click Here
From the 2.36 mark you can see Hoffman and Beatty standing together. There's another clip where they're sitting next to each other and the size difference is already clear in that, too
Click Here
. Hysterical movie.
Aratirion
said on 25/Aug/07
An austrian newspaper recently said he'd be 163 cm. Anyway, I don't believe them.
the shredder
said on 23/Jul/07
Rob , do you think he was a full 5 ft 6 at his peak ? ... he was always listed that height !
[Editor Rob: nah, he made light of the 3/4 at an awards. Although he does round up and says 5ft 6.
George H.
said on 4/Jul/07
There are two telling scenes in Dick Tracy as far as the height of Beatty opposite Pacino is concerned. One is when the bad guys take Tracy into the basement. When Beatty passes Pacino, a hunched Pacino with hat on barely reaches Beatty´s shoulders. You can also see the difference in their respective heights when you compare how far the table comes up to their legs. Then, in the wide shot of the scene where Tracy and Big Boy fight in the factory, Beatty walks up to Pacino from behind and literally dwarfes him. It´s extra funny because initially little Pacino's character has the upper hand.lol. Without the hunch, Pacino is probably 5'5", with I'd say 5'3" or maybe even 5'2".
Mister Lennon
said on 12/Jun/07
I would say that pacino is 5'6 and hoffman is 5'5. In dick tracy, there are a shot with both ot them, and pacino looked slightly taller than hoffman, and even he was playing a hunchback and looked shorter than he normally is. I would say that in real life, pacino is one or two inches taller than hoffman.
glenn
said on 12/Jun/07
pacino is 5-5.dustin is 5-6.
17,181*
said on 11/Jun/07
wow,hes smaller than pacino.never wouldve believed it.
leonari
said on 7/Jun/07
Marcel: he never was a full 5'6" guy...
runt
said on 6/Jun/07
he had the opportunity to wear heels in "Tootsie". Tootsie didn't look to me like a 5-6 chick+heels. She looked like a 5-4.5 chick+heels
Franco
said on 11/Apr/07
you can see he is almost 8cm shorter....check the eyeline of Glenn and Dustin, dont look at the head cause Dustin got big hair.
Dustin couldn't care less about his height and if he said 5'5.5 i believe him totally (although i think he is 5'6 honestly in his prime).
He is a charismatic but modest person, he comes very often to Italy and even made a couple of advertising of Italian Coffee, he's also pretty funny.
i'm sure Glenn can confirm im saying the truth :)
so 5'6 prime , 5'5 now.
Max
said on 5/Mar/07
I meet him once with my wife, she is 5'4" and she was the same height as him. She had flat sandals on.
marlon
said on 2/Mar/07
tom cruise looked a good few inches tall tha hoffman .
i dont think he was as tall as 5ft 6 he is round the 5 4 mark.
leonari
said on 12/Dec/06
never more than 5'5" ...3/4...I think he was joking
Anthony
said on 11/Dec/06
Well, then. I guess I'm wong. Might be getting grumpier with age.
Brad
said on 9/Dec/06
I shook his hand in 1970 and I was taller than he was at 13 years old! My father dwarfed him. Hell everybody from Playbill Magazine was taller than him that night. Jerry Ohrbach (spelling) dwarfed him. The girls outside the theatre. He's an equal opportunity person to look tall with and a nice guy.
Editor Rob
said on 4/Dec/06
Was saying in totalfilm "I'm the tallest person in my family! My older brother, he's like, 5ft 5 and he hated being short, so when he was about 14 or 15 he used to literally [stand on his tiptoes] when he went through a door. He'd convince himself that he was taller."
Glenn
said on 8/Nov/06
Im sure his height varies in lifts.though,when you think about it,he always looks short.
leonari
said on 8/Nov/06
I truly think Hoffman isn't taller than 165 cm. Thats why Cruise who is 170-171 cm looks considerably taller in Rain Man. Because he is a solid 2 inches taller than Hoffman.
Chris
said on 8/Nov/06
I´m just telling you what she saw leonari, I don´t believe it either, I think Hoffman is in the 5'5'' range.
leonari
said on 8/Nov/06
yeah sure: Hoffman 170 cm...why not! clearly non believable sources....ridiculous
Chris
said on 7/Nov/06
I friend of mine met Hoffman, she is 5'6'' and she said he was 170 cm. Did you notice if he had lifts on Glenn?
dmeyer
said on 6/Nov/06
cruise is 2 inches taller
leonari
said on 13/Oct/06
I love Dustin Hoffman.He is one of the best actors ever: BUT: I never really believed his claim of bein almost 5'6"...Any way today he seems far from this Mark. I also have to go with 5'4.5" or something like that
Glenn
said on 12/Oct/06
I think 5-4 is possibke.probably wears lifts to get to 5-6.Cruise towers over him.
Brad
said on 12/Oct/06
I wouldn't doubt 5' 4". Anybody know why there hasn't been a sequel to The Graduate?
anon
said on 10/Oct/06
I stood next to him about 2 minutes ago...he's 5'4. Without a doubt 5 foot 4.
kene
said on 15/Sep/06
i got no idea that warren beatty was so tall standing next to hoffman.. is he 6ft3.5?? hoffman looks more like 164..165ish..
leonari
said on 18/Aug/06
I don't see how this guy was ever taller than 5'5"...and that is a stretch. He is approaching 70 years of age...most people shrink a bit when they are that old. People who say close to 5'7" are out of their mind! Amazing actor.One of the best!
Brad
said on 18/Aug/06
I met him around '70 when he did some Broadway play. He was about 5' 5". People forget how popular he was back then. He had screaming girls waiting for him outside.
Lmeister
said on 3/Aug/06
IMDB listing 5'6.75''(170 cm). He might have been 5'5.75'' in his youth, but nowadays closer to 5'5''.
Frank2
said on 12/Jun/06
Voit's official height has always been 6'2". Remember that in Midnight Cowboy, Voit wore cowboy boots with two inch heels while Hoffman shuffled around in old worn out shoes.
Anthony
said on 11/Jun/06
Look at the cover of "Midniht Cowboy". Jon Voigt was about 6'3 in his prime (probably a little shorter now) and he TOWERS over Hoffman. I'd say Hoffman is barely 5'5, and with him getting up there in age, probably closer to 5'4.
Frank2
said on 19/Apr/06
McQueen was a solid 5'10".
boogie
said on 18/Apr/06
I'd put Hoffman at 5'5". Compare him to Mcqueen in Papillion. Mcqueen was about 5'9.5"
Glenn
said on 13/Mar/06
I dont agree with you at all.I see cruise at least 2 inches taller.
Francois Levrouse
said on 12/Mar/06
On the cover of the DVD movie "Rainman" with Tom Cruise, there is a telephoto shot image of him and Tom Cruise walking togethere, full frontal body shot including shoes. Both are remarkably of the same height. But please notice because of his Autistic character role Dustin is hunched and crouched while Tom Cruise has his neck stretched out like a goose. Dustin is wearing pyjama loafer shoes while Tom seems to be wearing some kind of designer shoes. Either Dustin Hofmann is 5'11" like Tom Cruise or Tom is 5'5" like Dustin. Which is which?
Ray
said on 21/Feb/06
No, he looks shorter. He's shorter than Rachel Weisz by atleast 3 inches.
gyllenhaalic823
said on 2/Dec/05
He really does look pretty short in Moonlight Mile compared to Jake, I was guessing along the lines of 5'6" though, but I guess I was wrong.
Or Jake could have not been done growing there and was only 5'11.5" or something, after all he was only 21 when that was filmed and some people grow after that. Not much, but slightly.
Off-topic: *I just saw Moonlight Mile tonight!! LOVED IT!*
leonari
said on 12/Jul/05
MCFAN I really wonder where you saw a 2 to 3 inch (7.5 cm !!!!!!!) between Hoffman and Stiller. Hoffman is wearing Sandals or Slippers or is barefoot throughout the movie...Do you realize what a substancial difference 3 iches make in height?? I guess not...Think of a guy of 175 cm and someaone over 182 cm...Stiller is wearing sneakers which are without any reasonable doubt higher than Hoffmans Sandals or Slippers!!!!! Plus Dustin Hoffman is over 66 years old. He said himself more than once that he was 5.5 3/4. That was his height in his prime man!! GET REAL!! People at that age have lost 3/4 of an inch if not more!!! Strange people disagree with you all the time. Watch Starsky and Hutch and see how Owen Wilson towers over Stiller and Wilson ain't taller than 5'10.5"if he is that tall! PLEASE...
McFan
said on 12/Jul/05
I disagree with the Ricardo's comment regarding DeNiro's and Stiller's height. They're quite stocky...especially Stiller and I can see 2-3 inches between Hoffman's and their heights. Stiller doesn't look 5'8 but he has long arms and is pretty thick giving him the appearance of someone shorter. He's 3 inches taller than Aniston in "What About Polly." Watch it closely and you will see this yourself. It surprised me too. I thought he was 5'6-7, not 5'8. DeNiro is an inch taller than him, so I don't see much doubt there as to 5'8 and 5'9 as their true heights.
Ricardo
said on 8/Jul/05
i remember watching the 2005 MTV awards and he made a joke about the only man that doesn't have to bend when talking on the microphone. He's a very funny man. So It doesn't matter if he's 5.5.5
Lmeister
said on 16/Jun/05
As I commented yesterday. Dustin is almost 68 years old now so he has certainly lost at least an inch even more could be possible...5'4.5'' would be closer to the truth...
Ricardo
said on 4/May/05
After watching that pic, their is no way ben stiller is 5'8" or robert deniro 5'9". My little brother is 5'5 1/2" and the top of his head reaches about the top of my ears, and i'm 5'8 1/2". Robert is 5'7" and Ben 5'6"