Julie Andrews Height
5ft 7 (170.2 cm)
English actress, best known for roles in films such as Mary Poppins, The Sound of Music, Thoroughly Modern Millie, Victor Victoria, Torn Curtain, The Americanization of Emily, 10, The Princess Diaries, and as the voice of Queen Lillian in the Shrek series. In Miami News (8/3/1965) she is quoted giving her height, saying
"I'm a big girl. I'm 5-feet-7"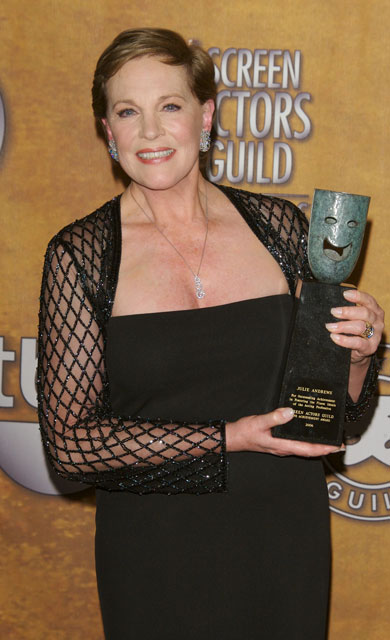 Photos by PR Photos
You May Be Interested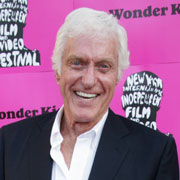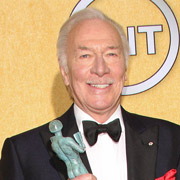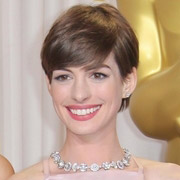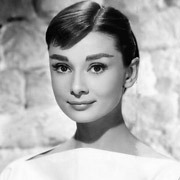 Add a Comment
34 comments
Average Guess (7 Votes)
5ft 6.64in (169.3cm)
JohnMoore-162cm
said on 4/May/20
5ft7 in her prime easily
Yang
said on 4/Sep/18
I dont think she is really 5ft 7 at all as ive seen bunch of pictures of her standing with Emma Thompson whose height is 5 8 range, she seems lot shorter than Emma on Mary Poppins premiere back in Dec 2013. Plus she mightve been shrunk up alot as she aged..... She is now in her 80s...
borntrip
said on 10/Nov/17
on the other hand, not so sure about her claim... she looks like 5 ft 7 in many movie scenes but in torn curtain-1966, she didn t seem to be in flat shoes and still looked considerably shorter than paul newman who is listed at 1.77 max.... 5 ft 6 seemed to be the max. height for her, next to him....
borntrip
said on 10/Nov/17
as an answer to luke, the generation factor should be considered about height...she claims to be tall in 1965 and it makes sense because the average height for people, for men and women was different compared to today s standards... today 5 ft 8 would be accepted as the minimum height for defining a woman as tall...in europe and north america, of course... and some african countries....
jtm
said on 10/Jun/17
Nah she probably wasn't even a full 5'7. She was shorter than Mary Tyler Moore.
Greg
said on 6/Jun/17
Looking at a picture of Rex Harrison standing next to her when they both picked up oscars - she's almost as tall as Rex Harrison (presumably she's wearing heels). My guess is that she downgraded her height in the Miami News article quoted, and a younger Julie Andrews was ballpark 5'8". And yes, for her generation in the UK, that would have been notably tall for a girl.
James B
said on 15/Dec/16
5ft7 for a woman is tall especially for her generation
Very good looking when she was younger (still is of course)
Rampage(-_-_-)Clover
said on 16/Oct/16
I wouldn't label 5ft7 as "big" for a woman
Arch Stanton
said on 29/Jan/15
Rob can you squeeze in the film 10 here? I think that's definitely worth mentioning.
Arch Stanton
said on 17/Dec/14
Rob have you a photo from 60s era to add?
Arch Stanton
said on 28/May/14
Oh yeah Thoroughly Modern Millie, forgot about that one!
Arch Stanton
said on 28/May/14
Thanks. Based on most comparisons though I see her more as a weak 5'7" than a strong one. I think 169 is possible but just abut 5'7" is OK.
Arch Stanton
said on 27/May/14
Rob can you change it to best known for roles in films like Mary Poppins, The Sound of Music, Darling Lili, Victor Victoria, Torn Curtain, The Americanization of Emily, The Princess Diaries, and as the voice of Queen Lillian in the Shrek series.
Arch Stanton
said on 27/May/14
Looked 3-4 inches taller than 5'6" ish Graham Stark in Victor Victoria in heels.
Arch Stanton
said on 19/May/14
Actually in looking she had heels on which would have given 2-2.5 inches. She looked about 2 inches shorter than Paul Newman in it. If was say 5'10.5" in shoes, really she should only be looking an inch shorter. She looked 5'8 range in heels next to him. I did notice Paul Newman was wearing quite high shoes though so it's possible he had a lift inside them.
Arch Stanton
said on 18/May/14
Her casting in Torn Curtain was bizarre to say the least. She looked totally out of place!! Looked 5'7" next to Newman.
Arch Stanton
said on 30/Dec/13
I just checked her heels aren't too high, I'd say they're giving her between 2 and 3 inches. 5'9.5" compared to his 6'1.5" in shoes seems about right.
Arch Stanton
said on 30/Dec/13
If Dick was 6'1.5" in shoes in the heels sh'e's wearing in the film she'd have been what 5'9.5"-5'10"? Seems close but seeing the comparison I think Dick definitely looks near 6'1", more than 6'0 put it that way. 185 is quite possible, although today he's struggling with 5'10! Proportionally Andrews looks similar to actresses like Audrey Hepburn and Deborah Kerr.
Arch Stanton
said on 30/Dec/13
Mmm in heels she looks about 4 inches shorter than Dick Van Dyke. Hard to think that she was taller that Doris Day remembering how she looked next to Cary Grant of similar height to Dick. I think she had a beautiful face but she was a little irritating...
Arch Stanton
said on 16/Sep/13
Julie is LOT taller than the attractive elder daughter of Plummer in the film, she was probably about 5'2" I'd guess.
Arch Stanton
said on 16/Sep/13
Maybe, but Eleanor Parker looks about 5'9"-5'10 in comparison. Andrews was definitely in flats, so maybe they are about the same height and she was wearing big heels. She definitely looked 5'7" ish next to 5'10" peak Plummer.
Arch Stanton
said on 15/Sep/13
She is wearing flats and I think Parker was wearing heels but she did look noticeably taller. Andrews is in flats next to Plummer though and does look about 5'7" if he was 5'10" which I think he easily looked in his prime.
Arch Stanton
said on 15/Sep/13
Rob, how can she be 5 ft 7? She was much shorter than Eleanor Parker in Sound of Music who is listed at 5'6.5".
[Editor Rob: not seen it for a while, but isn't Julie in half inch flats a lot of time, maybe the footwear difference is a reason?]
jake, 1.82 m- 1.83 m
said on 7/Dec/11
With all due respect maio, there's absolutely no way Plummer is as tall as 176 cm these days. He looks 5ft 8in flat.
maio
said on 7/Dec/11
Disney Classical Movies:
Julie Andrews: 5 ft 6 in/168 cm (PEAK), 5 ft 4.5 in/164 cm (TODAY)
Christopher Plummer: 5 ft 10.5 in/179 cm (PEAK), 5 ft 9.25 in/176 cm (TODAY)
Richard Haydn: 5 ft 9.25 in/176 cm
Dick Van Dyke: 5 ft 11 in/180 cm (PEAK), 5 ft 9.5 in/177 cm (TODAY)
David Tomlinson: 5 ft 11 in/180 cm
Angela Lansbury: 5 ft 7.5 in/171 cm (PEAK), 5 ft 6 in/168 cm (TODAY)
cilrogers
said on 12/May/11
Julie still looks young, but she is taller than I am at 5'4". She has not changed in appearance, and still looks slim and trim. Takes work to do that as we age.
Robert
said on 30/Jan/11
She is taller than audrey herburn
Bella
said on 22/Nov/08
When i heard that she was 4'10 at the age of twelve, i was like wow that's short for twelve, but then i thought that would average height for her generation. She was 79 lbs when she was twelve, but considering her height, that's about the right weight.
Anna
said on 3/Oct/08
I think shes 5'6 3/4-5'7
C.
said on 3/Feb/08
You have to consider what time period Julie Andrews was born in. 5'7" is definitely tall for someone her generation. That, and actually a smidgen under 5'4" (like 5'3" and 7/10" or so) has been the female average for years, NOT 5'5" (or 5'6" for that matter) although I find it on the higher end of average.
Also, women on average are 5"-6" shorter than the average man, not to mention women's heights tend to be much more consistent vs. that of male heights which tend to have a high level of variance. And believe me 5'4" IS considered short more often than not, and sometimes 5'11" is considered quite tall, although the ideal has always been 6'+ so it's not going to change. Blame the sexes and their beauty standards for doing such.
stephanie
said on 4/Sep/07
i agree with luke. men that are under the average height are always considered short, and women above the average height are always considered tall. but not the other way around!
why aren't women that are 5'4" thought of as short and 5'11" men thought of as tall?
luke
said on 21/May/07
Lol I dont get this.. if 5'5-6 is the average height for a white women then why the hell is 5ft 7 considered tall? and 5ft 8 for that matter.
.
when you look at the 5'10 average height for most white males, then why isn't 5'11 or 5'12 isn't considered tall by some? well I know some who would consider 5'10 if they're short. :) But you see places like the Netherlands where they're supposed to average at 6ft and when people there say 6ft tall it annoys me because it is tall compared to most people.
Editor Rob
said on 8/Sep/06
1965, The Times Recorder she states her height:
"I'm a big girl! I'm 5-feet-7"
Mario
said on 23/Jan/06
She looked 5 ft 8 next to Dick van Dyke in Mary Poppins. Of course Dick van Dyke could have been shorter than 6 ft 1...