Bonnie Franklin's Height
5ft 3 (160 cm)
American actress, best remembered for playing Ann Romano in soap opera One Day at a Time.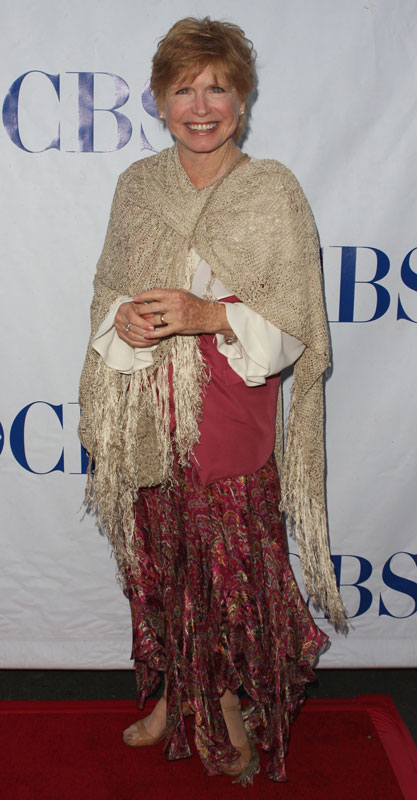 Photos by PR Photos
You May Be Interested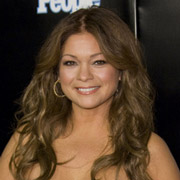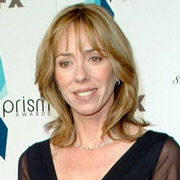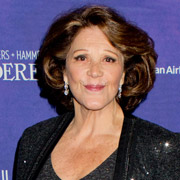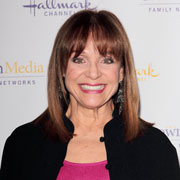 Add a Comment
9 comments
Average Guess (1 Votes)
5ft 3in (160cm)
gregory lehmann
said on 16/May/11
Sweet! 5'3" Bonnie Franklin is just that! "Tap Tap"(me nickname for Bonnie) is also cute. Her 105 pound weight is nice and comfortable for 5'3" women. Pretty legs,too.She even helped get my correct luggage on my 1979 California vacation when my luggage and Bonnie's luggage got mixed up at the airport,and pants wearing Bonnie even had supper with me. Favorite "one day At A Time" episode? The one with flu stricken,coughing Annie not wanting her mommy to baby her. But once Paula heard Annie's coughing (it was a bronchial cough) after Barbara tried to give Annie some cough syrup,she babied Annie,but in the end,Annie babied Paula because Barbara heard Paula coughing,and Annie babied Paula right back! (Paula's cough was bronchial,too.)
gregory lehmann
said on 15/May/11
5'3" Dana Erickson and I did a "role play" game once in which she was Bonnie Franklin. One question I asked Dana/Bonnie was "Why did you wear jeans at your "One Day At A Time" audition? As Bonnie,Dana said, "I didn't want to do the series because I thought I was too young,too afraid I would get stereotyped,too short,and too "sugary sweet" to play a divorced mommy of two teen age girls." (But later,Bonnie's Annie Romano character adopted a son.) "So that was why," Bonnie/Dana continued to me, "I wore jeans,a sweatshirt,sheer nude knee highs,and blue tennis shoes at my audition." But look what happened! Bonnie won the role! Still 5'3",Bonnie is pretty! (But,also, Bonnie battled a deep coughing chest cold when she auditioned.)
gregory lehmann
said on 10/May/11
Hard to believe she popped up in "The Wrong Man," but she did!
gregory lehmann
said on 9/May/11
Sweet actress/dancer/singer who can even wear pantyhose with jeans,like she did at her "one Day at A Time" audition,winning the role even wearing jeans! 5'3" Bonnie's a cute blue eyed/strawberry blonde and sweet,too!
sf
said on 16/Apr/08
Hey, I'll give Bonnie Franklin all the respect in the world, I just had forgotten about her. As soon as I star in a hit TV show with Valerie Bertanelli, then I can talk.
glenn
said on 15/Apr/08
i think we were joking.
Charliemoto
said on 15/Apr/08
LOL @ GLENN smiling! haha quite a funny image considering Bonnie too, this is now my fave pic in the site :D
you're leaning a lot, she mostly looked 5'3ish so i think it's correct.
glenn
said on 8/Apr/08
this was a happy days/one day at a time reunion last month.didnt do to good.i missed everyone as i was busy.i wish ive been meeting more actually.been blowing off a-list events for music names i make money with.
sf
said on 8/Apr/08
Wow - Bonnie Franklin! What the heck is she up to these days? Glenn gets ALL the celebrities!