Boris Johnson's Height
5ft 9 (175.3 cm)
English Politician, a former Mayor of London and currently the British Prime Minister. He said in 2020
"I'm only about 5 foot 10"
.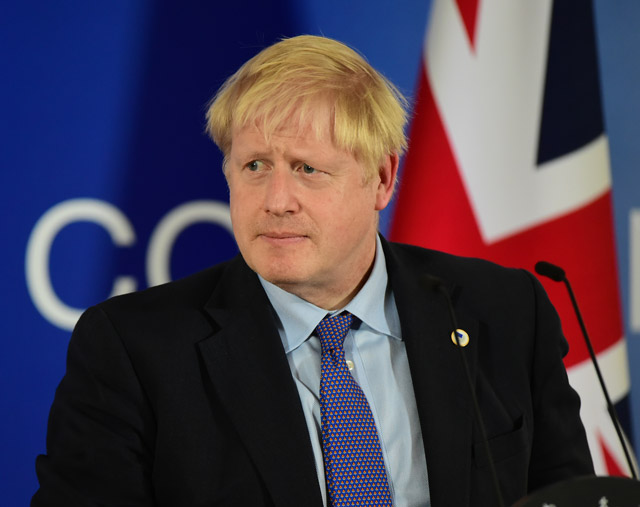 Photo by shganti777/BigStock.com
You May Be Interested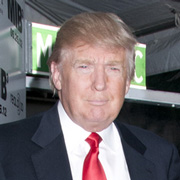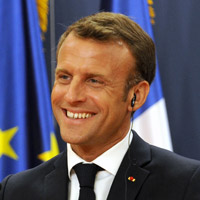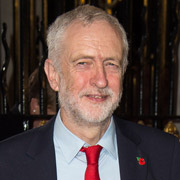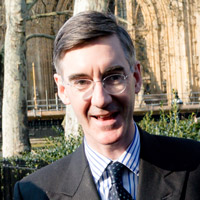 Add a Comment
120 comments
Average Guess (61 Votes)
5ft 8.89in (175cm)
Rory
said on 24/Dec/20
I didn't realise priti Patel could be as short as 4ft10. I know she looks short but I assumed 5ft-5ft1.
vastlybetter566
said on 12/Dec/20
Rob, how tall is former London mayor Ken Livingstone?
Click Here

Editor Rob
in some photos Ken can look to edge Boris out...
FiveEightJake
said on 1/Dec/20
Rob how tall is Priti Patel? is she under 4'10?

Editor Rob
can look 4ft 10
Paul 5' 10"
said on 26/Nov/20
Hi Rob,
I hope you're keeping well.
Sorry to be picky, but can you give Boris 176 cm - at least as his peak height? Doubt he's lost much though at only 56.
I'm 5' 9.75" at night and he wasn't as much as 0.75" shorter than me (see my detailed response below).
5' 9.25" / 5' 9 and 3 Eighths" was more accurate when I him in person. Don't be fooled by his slouchy posture!
I last met him in 2016 and he still looked 176 cm. His 5' 10" claim is his morning height.
Cheers.
J2Frenzy
said on 20/Nov/20
I'm in agreement with 6'3 Julian. Boris Johnson is easily 210 if not 220. He's in similar shape to a friend of mine who claims 5'9, 15 stone (210)
Rampage(-_-_-)Clover
said on 18/Nov/20
His brother I'd say is 5ft11 range. Looks 2in taller
Tunman
said on 17/Nov/20
Quite surprising to see that the european leaders are so tall,especially that most are between 40-70 years old.Nauseda looks 6'3 same for Plenkovic,Iohannis seems 6'2.5-2.75 Sanchez 6'2-2.25,Rama 6'5 minimum,and most are taller than Boris(with Orban and Zaev being maybe in the same range)
Tunman
said on 14/Nov/20
Hmmm,after looking more accurately Edi Rama has more chances to be the full 6'5 after all.A solid 3.5" taller than Stoltenberg given his bigger than average head,could even push few mms over 6'5.
Rutte is definitely nowhere near 6'4.5
Tunman
said on 9/Nov/20
Rob,Here is some good footage to judge the height of your Prime Minister (and the height of many leaders)if you start around 34 mins
Click Here
He doesn't look a mm taller than Viktor Orban who got a 174 listing I would have thought 5'8.5 was perfect he also looks hardly 0.5 taller than Macron.
Some definitely need to be brought down especially Rutte,there's no way he's more than 6'3 next to 6'1.5 Stoltenberg.His 6'4.5 is very unlikely

Editor Rob
One thing with Boris is his posture half the time looks poor. Is he the kind of guy who would lie about being 'about 5ft 10'...

do politicians lie 🤨
vastlybetter566
said on 27/Oct/20
Rob, I think after almost 15 years, Angela Merkel deserves to have a page on this site.
Tall Sam
said on 25/Oct/20
I've never found Trump funny unless you find grade school bullying taunts to be uproarious. I would say American presidents all have huge egos but Trump has much more narcissism, lie so rampantly and express appreciably less empathy than any, in at least the times of modern media, IMO. He sure has some sort of black hole charisma that sucks a lot of folks in.
Arch Stanton
said on 24/Oct/20
Trump is a funny guy though, he has some of those old school comedian traits. Joe Rogan has mentioned it many times. But his humour is derived from attacking others! I think you have to be highly narcisstic with some crazy traits to want to be the leader of country and that famous though.
Tall Sam
said on 22/Oct/20
@Eric W Tam, lol you're not wrong, you'd expect this kind of guy to boost their own size by inches outside of waist size, but Johnson has a self-effacing humor, that's probably entirely false and a front, of a kind entirely foreign to Trump's all-consuming, monstrous narcissism.
Eric W Tam
said on 20/Oct/20
Considering this guy's Trump's British double, I'm appalled he didn't' claim to be 6'0, three inches taller, like his Yankee counterpart.
Paul17
said on 18/Oct/20
How tall is Rishi Sunak? I'd guess around 5'5 judging by photos next Johnson

Editor Rob
sometimes had a small apple box on the briefings to look taller, but 3 inches under Boris, not sure about 4 though.
Roots4828
said on 8/Oct/20
How tall does Ian Lavery look next to Boris?
Click Here

Editor Rob
Did have a camera advantage, he could be 2 inches taller than Boris
6'3 Julian
said on 25/Sep/20
My uncle is 5'10 or 5'11, not quite sure
Nik Ashton
said on 24/Sep/20
@ 6'3 Julian - Who is the next tallest person in your family?
Miss Sandy Cowell
said on 23/Sep/20
@ 6ft3 Julian - I had a particularly tall uncle on my Dad's side (his brother), and he'd have to bend down just to go through our porch!
To be all of 5+" taller than your other family members must be awesome, but a trifle uncomfortable, having to bend down just to listen to them, especially if they're quietly spoken!
Good to speak with you again Julian!
Cheers mate!
😄👍📏📏📏📏📏📏➕3
6'3 Julian
said on 21/Sep/20
@Nik I'm an only child, it would've been interesting to see how tall siblings would've been given I'm a tall guy in a short family
Nik Ashton
said on 20/Sep/20
@ 6'3 Julian - Have you got any siblings and if so how tall are they?
6'3 Julian
said on 19/Sep/20
Sandy none of my relatives are over about 5'10. Family dinners are awkward last time we tried to have a barbecue it was raining so we put up a tarpaulin and I kept bumping my head on it
Miss Sandy Cowell
said on 18/Sep/20
@ 6'3" Julian - Your Dad is quite tiny in comparison to his son!
Boris is too heavy but I wish my own father could gain a couple of stone. There's a happy, healthy medium for everyone. I think as one gets older, one needs a bit of weight to fall back on in case of illness. I don't think Boris qualifies as that old at all, but my Dad definitely does.
Cheers Julian! 😁👍
6'3 Julian
said on 13/Sep/20
Yeah @Sandy I used my dad (5'8.5, personally measured him at 174cm, 213 pounds) as a baseline. Boris has more chest fat than my dad who'd be in decent shape if he didn't have a big gut. 220 isn't too hard to believe
6'3 Julian
said on 12/Sep/20
@Sandy Cowell 210 is believable. My dad is a fraction below 5'9 (measured by a doctor as 174cm) and weighs about 210, and he's in similar shape to Boris
6'3 Julian
said on 12/Sep/20
Actually I'm starting to think I was a bit generous with the estimate. He's probably 5'8.5 220 pounds
Miss Sandy Cowell
said on 12/Sep/20
Isn't 210 pounds rather excessive for a fellow of Boris's height? He'd do his health an enormous favour by slowly shedding a minimum of 25 of those pounds, and seeing how he feels at 185.
It can't be easy for him and others like him, always being invited to official functions involving huge feed-ups, but Boris could benefit from the help of a nutritionist to coach him into making the right food choices at such functions. He'd feel so much more comfortable and have bags more energy as well. Having been so ill this year, it should be high on his priority list to get the very most out of his diet, which is, after all, Latin for 'way of life'.
5ft9 😁👍🌞⚖️🔟🎾🍎
6'3 Julian
said on 10/Sep/20
5'9 stretching. 210 pounds completely dry

Editor Rob

About is a magical word when it comes to height claims...a get out of jail card for free card.

But maybe Boris has lot some height by mid 50's now.
Neddy
said on 8/Sep/20
Celebrity Heights says Donald Trump is 6' 1/2".
Google says he is 1.9m.
He looks probably 6' 2 - 3" on TV.
Who is correct one wonders.
Linke
said on 4/Aug/20
Won't be surprised if he has lost height due to his age and weight. Could have been close to 5'10 in his 20's.
Miss Sandy Cowell
said on 31/Jul/20
@ Felix Evans - LOL Felix! He's in the right job then! 😂🤣😂
No more than 5ft9 at the very most.
Paul 5' 10"
said on 30/Jul/20
He's 5' 9.25" (176 cm) in person - see my very detailed comment below!
So 5' 10" is his morning height. His claim isn't that outrageous...
Felix Evans
said on 30/Jul/20
He claimed 5 foot 10 on TV the other day. I think he is a liar. He is may be 5 8.
Matt Evans
said on 27/Jul/20
Looks 5'9 at best, often looks between 173-175 & never close to 5'10 as he recently claimed.
Paul 5' 10"
said on 7/Jul/20
So Rob,
Following on from my comment in June, regarding my own recent accurate height measurements (5' 9.75") - NOT 5' 9.25"; here's the first of my updated estimates based on the celebrities I have met:
I've met Boris four times now. He's my current local MP and he's visited my places of work in the past.
The 1st time was in April 2010 before the General Election, and he would've been 5' 9.25" (176 cm) absolute low height. Slouching at times, looking 5' 8.75" but 176 cm when fully upright.
2nd time was in April 2012 at work, when running for a second term as Mayor of London and he still looked 5' 9.25".
3rd time was in early 2016 at work, and he still looked 176 cm minimum.
4th time was EU Referendum Voting Day, 23 June 2016 and he still looked 176 cm.
He wore regular 1 inch shoes on each occasion.
Today though in 2020, he is starting to look 175 cm (5' 9").
He has very relaxed posture, often slouching. Stood ramrod straight for a measurement could still stretch close to 176 cm though...
So 5' 9.25" / 5' 9 and 3 Eighths" is more accurate as a peak height for him.
Cheers.
FiveEightJake
said on 20/May/20
Got to say I'm no longer convinced he's 5'9, he looks 5'8 flat at best nowadays. Posturally awful but I think that can make you give him the benefit of the doubt.
5.9 legit guy
said on 9/May/20
Looks 172/173
ladeez
said on 8/May/20
looks his claim
Nik Ashton
said on 3/May/20
@ Steve Wright - That's interesting!
Steven De La Salle
said on 9/Apr/20
For 5'9" he sure is as big as and taller than many other blokes! Most 5 '9 people look short these days!
Sandy A Cowell
said on 6/Apr/20
Poor Boris in intensive care now for going about his business being our PM, as his symptoms worsen. I wish him a speedy recovery. 💐
I just saw on the News that 6 bus drivers have died, more than likely caught from people as they drive the buses around. This is dreadful to hear. All so sad. 😢
Tony M
said on 29/Mar/20
Clearly looks 5'8" or even 5'7" in most pics
Miss Sandy Cowell
said on 23/Mar/20
I watched the PM's message to the nation* tonight, and I am going to take heed to everything he advises. No time now for being silly and taking the pee; he's a man with a big burden to carry now.
*...except that my phone thought that he was addressing the toilet. 😲🚽 It seems to have been taking lessons from my old phone!
He's getting 5ft9.
pov
said on 18/Mar/20
5'9 is fair for him. He has a bad posture, dont really think he cares about height. He's got more important things to worry about like.. CORONAVIRUS LOL
Miss Sandy Cowell
said on 12/Jan/20
This morning I asked my brother whether he'd heard anything about the proposed fate of the NHS. I'm glad to say that he thinks it's just a rumour and it would never happen. 🤗 I do hope he's right. The very thought of it makes me feel in need of a doctor! 😕
Britain is a great place to live. Let's pray it stays that way.
Miss Sandy Cowell
said on 11/Jan/20
Ha ha ha! I was having a text chat earlier on and the subject matter got round to Boris Johnson. I wanted to abbreviate his name when I suddenly realized that his initials are 'BJ'! Anything to do with pricks is indeed rather apt, if you ask me....
One of the reasons Britain is Great is because of its world-reknowned Health Service. Is he really planning to take that away from us? Heaven help those less fortunate than the wealthy and those who are comfortably off. There will be people suffering unnecessarily and even dying if this plan comes to fruition.
Finn
said on 13/Dec/19
Around 173 cm standing straight. Very bad posture and overweight so could look short.
Stanley Johnson
said on 15/Oct/19
Steven De La Salle
If Johnson is 5'11 that would make Donald Trump 6'3 (which we all know is fake news!).
There's at least 4 inches between them in photos.
When in public he looks pretty average and among other politicians he looks below average.
There's no way he's anywhere near 5'11. Jeremy Corbyn is 5'9 and even he seems to edge out Boris Johnson.
He could be as low as 174.
Bolton
said on 12/Oct/19
He's 55 overweight and has very bad posture. It seems to me that the 5ft 9 may have been an accurate figure some years back. I'd wonder if he has started to loose height and would trim 5ft 9 back to 5ft 8 1/2. By most modern standards he's short for the leader of a big country. In late 2019 he's photographed a lot next to Leo Varadaker.
There's chat on Trump's page comparing the US President to the Irish PM. Some excited journalists over the years have placed Varadaker as anything up to 6ft 4. In reality there's a strong argument to say he's 6ft 1.5. On that basis you can then look at pics of Varadaker and Johnson. There seems in many of the pics at least a 5 inch difference in height. When they are caught at or near lecterns and quite close with no obvious variations in camera angles or chance of uneven ground etc Johnson's eye line seems around Varadaker's chin.
Steve Wright
said on 8/Oct/19
5 foot 7 at best.
Steven De La Salle
said on 2/Oct/19
I can't see him being less than 5'11. He is as tall as most in public and taller than many, and at 5'9 in this day and age you don't do that!
2toes
said on 28/Sep/19
I didn't expect he was 5'9"! I expected 6'0" or something like that.
FiveEightJake
said on 26/Sep/19
Don't think I've ever seen the bloke stand up straight, what height do you think he walks around at Rob? He shouldn't look as short as he does at times, I know plenty of weak 5'8 guys who don't look as short as Joris Bohnson, although 5'8.25 from me with good posture

Editor Rob
Posture-wise, he isn't the best. A lot of the time he looks like he could be 5ft 8-9 range, but I would expect he measures taller than how he generally looks. How much is debatable though.
Rory
said on 15/Sep/19
Jeremy Hunt up close I'd guess at 6ft1.75. There's zero chance he's under 6ft1.5 imo unless his shoes were unusually thick.
Rampage(-_-_-)Clover
said on 9/Sep/19
Rob, how tall do you think Leo Varadkar is?

Editor Rob
Could look over 6ft 1 with Boris
frank burjan
said on 7/Sep/19
Several people who have met him have said he is 5'7". Ill ho with that. People like to say they are two inches taller than they are or their height in shoes with large heels.
Chris Junior Hernandez 1990
said on 14/Aug/19
6'8 Mikhail Prokhorov with Boris
Click Here
Jamie
said on 20/Jul/19
Hey Rob, if you're going to create a page for Jeremy Hunt. I would have him down as 6ft0.75. Edges 6ft0.5 Cameron but shorter than 6ft2 Rees-Mogg
Nik Ashton
said on 16/Jul/19
@ Richard Parker - 5'8" is not short. Also there is nothing wrong with being short.
Rory
said on 15/Jul/19
I wouldn't completely dismiss 6ft2 for Hunt. He greeted Trump when he got off the plane and they spoke for about a minute and he was definitely taller I think he's a 6ft1+ guy I'd rule out 6ft0.5.
Rampage(-_-_-)Clover
said on 12/Jul/19
I think 6ft1 range for Hunt. Looked to edge our David Cameron
Invictus
said on 4/Jul/19
Hi Rob,
Is there any chance you could create a page for Jeremy Hunt?
According to some sources, he's 6'2''(188cm), but I think that he looks nearer to 184ish.

Editor Rob
6ft 2 seems on the high side, 6ft 1 at most, maybe 6ft 1/2 is possible
Importer
said on 28/Jun/19
@Richard Parker "He deserves to be short."
What on earth is that supposed to mean?
Lazar99
said on 27/Jun/19
@Rob, Is it a peak height?

Editor Rob
Boris could be a candidate for having lost height.
Richard Parker
said on 26/Jun/19
He deserves to be short, so I have made him just a shade taller than 5ft 8in.
Fergus
said on 25/Jun/19
I think they all inflate their heights. Rory Stewart claims 5'8" but looks at least an inch shorter. Boris is closer to 5'8" I think. Bad posture, I accept. At least one profile describes Dominic Raab as a "half pint". He looks about 5'9".
Harry Alexander Downes
said on 16/Jun/19
I would say 5ft 9.75 these days. Peak height was 5ft 10.
Chloe F
said on 9/Jun/19
About 5'7".
I met him at a Conservative conference a few years ago (I used to work at the Birmingham ICC). I'm 5'7" in my work shoes and he was about the same height as me.
Jamie
said on 30/May/19
Hi Rob - How tall is Dominic Rabb?

Editor Rob
Over 5ft 10 I'd have thought
5'9ian
said on 16/Apr/19
I've walked past him a few times in Westminster and he's around two inches shorter than me (I'm a weak 5'9).
Gove is also around the 5'9 mark and Boris is visibly an inch or so shorter in most photos during the referendum.
Click Here
JD1996
said on 17/Dec/18
I always thought he was 5'11" for some reason had no idea he was only 5'9"
Nik
said on 29/Jan/18
@ Sandy Cowell - Hi!
Yes, strange, but true though, like quite a lot of things in life! He was one of the front runners as well!
I worked in local government for 17 1/2 years but I was made redundant in 2013. I never really liked the meetings and I certainly dreaded the idea of being nominated to do the minutes for the meetings, I was never really interested in the political side of things and was more focused on my own job as it did not involve anything like this!
So "Emmerdale" is just starting with a mirror, Laura Norton, and Lesley Dunlop, on my screen. Have a great evening Sandy!
Sandy Cowell
said on 27/Jan/18
@ Nik - Hi there! My phone allowed me a look! Wonders never cease, do they? It comes as absolutely no surprise that the Sun was the source of that strange bit of info!
How interesting that you worked in local government! I would meet certain of these people when I did the minutes at meetings, but they were for charity rather than politically orientated, so I learnt nothing about the political side of things!
Nik
said on 25/Jan/18
@ Sandy Cowell - Hi!
I cannot remember when and how I first heard of speculation about him becoming Prime Minister but I know it was talked about way back in 2017, or before! I have a useful link which you may want to look at! Go onto
Click Here
I agree with what you said on New Year's Eve, there are so many members of a government, many decisions are made solely by other MP's, many are made by the Prime Minister in conjunction with a particular MP, and even though many decisions are made by the PM on his/her own the party values and the job description of the PM have to be adhered to, even on occasions where the PM may think differently. I know when I worked in Local Government that people would say that the same is true about the jobs of the Chief Officers!
Happy Birthday!
Sandy Cowell
said on 31/Dec/17
@ Nik - When was this?
I think that the decision-making in politics is such a team effort that one single person as leader is hardly going to make a whole world of a difference, regardless of who takes the chair!
One thing CAN remain constant though: Boris can have 5ft9 from me again!
Xavier
said on 9/Nov/17
Unfortunately,he is a Donald Trump fanboy.
5 foot 8 and a half.
Ben 5'11
said on 31/Oct/17
Click Here
Hey Rob, how tall does Erdogan look next to Johnson?
Editor Rob: looks like he's around 3 inches taller than young Boris
5'10" lad
said on 16/Oct/17
I've met the lad, he's around 5'8"-5'9". he seemed also to be wearing quite thick shoes and was still shorter than me (180cm in shoes). I'd say 174-175 range for Boris
Nik
said on 10/Oct/17
@ Sandy Cowell - Hi!
There was talk of him becoming Prime Minister!
😭😭😭!
Sandy Cowell
said on 7/Oct/17
Shorter than expected, with a terrible posture and yellow pubes! Just the sort of criteria needed for a Lord Mayor! 🎨 😕
This afternoon Boris can have 5ft9.
Rick
said on 6/Oct/17
He has terrible posture which makes him look quite short at times, David Cameron often looks significantly taller than him even though there's only 3 inches between them.
Chris
said on 12/Jul/17
5'10.5 Step Dad works with him in the foreign office. Called him "shorter" than expected.
Sandy Cowell
said on 21/Jun/17
@ Nik - Thanks! 😉
Nik
said on 18/Jun/17
@ Sandy Cowell
Cheers to you too! 👍
Sandy Cowell
said on 18/Jun/17
@ Nik - Cheers! 👍
Nik
said on 17/Jun/17
@ Sandy Cowell
That's good to hear Sandy!
I thought at one time that I had seen quotes of 5'10" for Boris Johnson but he appeared to me to look under 5'9". However on further examination I think that 5'9" is a good call!
👍😀
Sandy Cowell
said on 17/Jun/17
That's fantastic! I must admit that makes me very happy! 👍😄
Nik
said on 17/Jun/17
Make that another LOL!
Sandy Cowell
said on 16/Jun/17
@ Arch Stanton - I'm glad you found it amusing! 👍 😌
Arch Stanton
said on 16/Jun/17
LOL Sandy!!
Sandy Cowell
said on 15/Jun/17
...and here's a little extra!
I overheard a bunch of schoolkids on a bus engaged in an entertaining conversation about the likelihood of Boris having blond pubes! I butted in and said that they will probably be the same colour as his eyebrows - which ARE blond, but possibly a bit darker!
They thought it was great that a grown-up should join in with their frivolous chat, and thanked me for the tip! We parted on excellent terms! 🍌
Sandy Cowell
said on 14/Jun/17
@ DC - Actually I thought he was taller than 5ft9, but maybe that is because he has a particularly large head!
Still, now that I have the statistic in front of me, I shall refrain from upping his height....
5ft9 it will be!
DC
said on 10/Jun/17
He usually looks shorter when standing next to other male politicians. I'm not convinced he's 5'9.
DC
said on 10/Jun/17
He usually looks shorter when standing next to other male politicians. I'm not convinced he's 5'9. BTW, I'm only here due to a rumour that he's going for a PM bid - please, no...
HonestSlovene
said on 31/Jan/17
He can look a weak 5'9" like 5'8.5" range due to bad posture like poster @Chaz has said, but if he would sstand up straight he would be 5'9" minimum and 5'9.5" very likely. Always seemed like a genuine 5'9"-5'10" guy, not that short.
Phil
said on 14/Nov/16
Boris " make UK great again( oh sorry he is not Trump) i mean Boris "take back control" Johnson has a tiny wife. She must be 4 foot 10 or 4 foot 11 . btw she looks like an immigrant.
Phil
said on 24/Oct/16
5 foot 9 Boris Johnson said that 5 foot 6 Winston Churchill may have had short man syndrome.
Chaz
said on 15/Jul/16
I have seen him twice ,he looks 5'9'' but he's got very bad posture and would be at least 5'10'' if he stand upright.
Percy
said on 11/Jul/16
I've met this guy on three occasions. 5' 9" is correct.
Sam2
said on 30/Jun/16
It says he's 5 ft 11 on internet explorer. Is that true?
Editor Rob: I think that would be unlikely
Arch Stanton
said on 24/Jun/16
Yeah it will funny if he makes PM and Trump makes president LOL. A battle of the whispy blondes!
Arch Stanton
said on 24/Jun/16
Rob can you add a photo and correct the type on Politican? Cheers. You know, sometimes when I see him walking on TV he gives the impression of a big guy, and with his personality and all, he's a guy who to me would probably get guessed as a 6 fter by a lot of people.
truth
said on 18/May/16
5ft9-10, average for a UK man.
Crypto139
said on 2/Apr/16
So if he becomes Prime Minister of the UK and Trump becomes POTUS. Damn that would be crazy. If Johnson was only 3.5 inches taller he could pass as Trump. Though both are similar in many ways apart from looks.
Fez
said on 2/Apr/16
@Editor Rob,
a person i know has met Boris
Click Here
The person i met is 5'9.5", Boris looks a Solid inch under him but is hunched down by 1inch. The person is leaned over by 0.5inch, if both stood up straight Boris would look 0.5inch under him. But Boris has 0.65inch shoe advantage over him, so minus the shoes = BORIS HEIGHT IS 5'8.25-8.5 MAX (Peak=5'9").
what do u think Rob? 5'8.5" today?
Editor Rob: he has a bumbling kind of walk/posture, so judging the guy can be tricky. I think he might be a guy who measures more than he looks. He can look that range, but I wonder if he still has more height available for measuring.
About 5 10
said on 12/Jul/15
Boris visited my work. I edged him out slightly, 2 cm max. 175 cm is spot on!
Vince
said on 1/May/15
I met him in Uxbridge. He is 5' 9".
John86
said on 13/Dec/14
5'9 for certain, looked pretty much the same height as 5'8 James Corden on Jonathan Ross tonight. Funny to see how he talks about short man syndrome in a number of politicians, maybe he should look in the mirror? :)
Liam 176
said on 28/Oct/14
Comparing him with celebrities of a 'known height', he does look 175 cm. And he looked 5' 9" on the button this time I saw him. In fact, with very loose posture he gave an even shorter impression.
He was 46 when I first met him and 50 now. I doubt he's shed half an inch in those years!
[Editor Rob: yeah 5ft 9 can work for him]
Liam 176
said on 27/Oct/14
Rob, I've commented on your page. I've met him again. Looked shorter this time...
[Editor Rob: maybe he just always been in 5ft 9 range, or surely he's not losing height...]
Vibram
said on 16/Oct/14
Boris looks a weak 5ft9 next to 5ft10.5 Jimmy Carr
Click Here
I think 175cm, maybe 176cm at peak.
andrea2
said on 11/Oct/14
I passed him on the street in London and he was so much shorter than I thought he'd be that it stopped me in my tracks....I'd say 5 ft 9 is very generous
GUK
said on 23/Mar/14
There's a picture in the daily mail stood next to a 90s Toyota Previa people Carrier he looks roughtly the same height with shoes on. The model is maximum 5ft 10.5 so looks like the listing is spot on.
Paul177
said on 14/Jan/14
Not true that he is short. The absolute lowest he is, is 176 cm. Obviously, his posture is sometimes horrendous - giving him a shorter impression...
neilbet
said on 12/Jan/14
I met him on the Southbank in the summer and had a photo with him. I was surprised at how short he is. He is certainly shorter than 5ft 9.5 that you list him here.
Roger Craig
said on 4/Apr/13
Sebastian coe is 5ft9 and Boris is a little taller than Seb i noticed as well. So Boris could be 5ft10.
I thought Seb was around 5ft8, then 5ft9 for boris would be ok, but cos Seb is in fact not so short, boris could be a little taller.
Ace
said on 17/Oct/12
I agree Cliff, i always imagined him as pretty tall, due to his lifestyle and all.
Cliff R
said on 14/Jan/12
I always imagined Boris was a taller than average type guy mainly because he is larger than life character. Then i saw him next to Sebastian Coe and Boris appeared slightly taller.
That is when i realized Boris is not a tall guy. I had thought of him as about 5 foot 9.
Ejel Khan
said on 8/Apr/11
I met Boris, and he was an inch taller than me. I'm 1.75, or 5'9". I'm also a regular contributor to this site. Boris should definitely be upgraded to 1.78, or 5'10".
177lad!
said on 10/Jan/11
Hey Rob, I think Boris appeared closer to 5' 10" than 5' 9" actually... just been randomly tagged in another photo from when I met him.
5' 9.75" is fairer.
Cheers.