Jeremy Corbyn's Height
5ft 9 (175.3 cm)
English Politician, and leader of the Labour Party.

Photos by PR Photos
You May Be Interested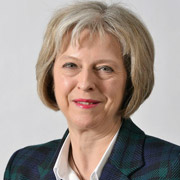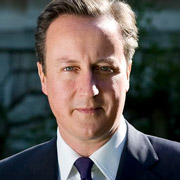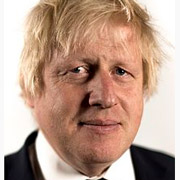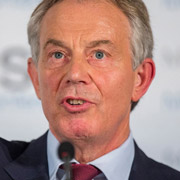 Add a Comment
50 comments
Average Guess (51 Votes)
5ft 8.84in (174.8cm)
pov
said on 7/Apr/20
I think he's not quite 5'9, I think he might be the same height as you Rob! 173-174cm range
Nik Ashton
said on 1/Dec/19
It would be great if I was photographed with him, then we would all know, you know!
Nik
said on 16/Oct/19
I've seen him listed as 5'10" on an online site! It's great to give him his 50th comment!
Cranky
said on 14/Oct/19
Something doesn't add up here. Both Jeremy Corbyn and Boris Johnson are stated to be 5ft 9in, yet the video on this linked page suggests that Corbyn is a bit taller:
Click Here
Littlelee5ft6
said on 12/Oct/19
I walked past him too and hes 5ft 9 at best definitely not 5ft 10
AAK
said on 22/May/19
I've stood next to him. I'm 5'11.5" and was wearing boots with an inch-thick sole, and he wasn't much shorter than me - he's 5'10", not buying anything less.
Tdogg
said on 6/Mar/19
Great fella, next PM I'd give him 5ft 9inch. Looks taller.
Sandy Cowell
said on 2/Feb/19
@ Gladstone Screwer - So will I!
I also broke wind as I wrote this!
Greg99
said on 27/Jan/19
Rob's determination looks good to me (the linked pic standing next to Cameron is a reasonable measure), but this dude is late 60's and his peak was likely closer to 5'10
NewFace
said on 26/Oct/18
I am almost certain he is much closer to 5'10".
Mark Harrison
said on 11/Jun/18
Corbyn might have been 5'9" in his 30s but he is 5'8" now.
JFCYou
said on 28/Apr/18
I'm met Jeremy Corbyn today and I'm 5ft 8, he was a good two inches taller than me
heightmaster
said on 12/Feb/18
Can we add John McDonnell? You have Sadiq Khan and Jeremy. My guess is 5'11" for McDonnell, he's clearly two inches shorter than Jeremy
Click Here
Ed
said on 7/Feb/18
I walked pat Jeremy corbyn the other day, as he was visiting a hospital. He was certainly no taller than me and I'm just under 5'8".
Paul NS (6ft0.5)
said on 14/Jan/18
Tony Blair was actually downgraded from 6' to 5'11 3/4 in the past little while. That'd make this site a pretty poor propaganda tool if it can't properly deify its subject.
Mark
said on 10/Jan/18
Looks 5'8" but may have been 5'9" in his younger days.
heightmaster
said on 5/Jan/18
You can see in the following photo that Jeremy is at least the same height has Bliar, who is given 6' on this site. Is celeb heights a Tory Blairite establishment propaganda tool?
Click Here
Editor Rob:
would be better to at least try to link to some sort of actual photo of them near each other, maybe
This one
.
HonestSlovene
said on 15/Oct/17
He seems around 5'9" more or less.
Rick
said on 6/Oct/17
5'9 sounds about right, not sure where people are getting 5'8 from, he looks consistently average.
Nik
said on 28/Sep/17
@ Richard
I very much agree with you! 5'8" and miserly change is the tops!
Richard
said on 26/Sep/17
Don't know about his peak height but he is no more than 5'8" today.
heightmaster
said on 12/Sep/17
You can see that Jeremy is at least 6 feet in this picture where he's standing next to the 6'4" Liam Neeson.
Click Here
Editor Rob:
Gerry is shorter than
Obama
...whether Gerry was 6ft 1 back then I don't know
Zak
said on 6/Sep/17
Click Here
Next to 176-177 Hector Bellerin. 175 seems about right.
Nik
said on 20/Jul/17
@ miko
It is really unfair to say that, this man seems OK to me. He may scrape 5'8" now or he may be slightly under that.
miko
said on 19/Jul/17
A nasty individual who I wouldn't vote for with a gun to my head, but he looks like a weak 5'85/5'9 guy who has probably lost half an inch.
littlesue
said on 18/Jul/17
lol no way 6ft tall!! 5ft 9 at the very max, more like 5ft 8 and a bit now. The impassioned speech where he and Michael Elivs, both millionaires were rubbishing capitalism to people who had paid £225 a ticket. lol
Heightmaster
said on 18/Jul/17
I cannot believe he is 5'8". He has to be at least 6 feet and probably taller. Did you guys not see the impassioned speech he made at Glastonbury?
John
said on 15/Jul/17
when I saw him give a interview on the one show just before the election when he was sat I thought he may be 5ft10
David
said on 17/Jun/17
Looks taller i would say 5ft 11. What a great politician though.
Sandy Cowell
said on 16/Jun/17
I just saw Jeremy Corbyn on TV, mixing with the unhappy crowd of people outside the shocking tower block fire scene in Kensington. He looked of average height, but more importantly, he was hugging and comforting some of the people whose lives have been destroyed. I liked that he showed them some warmth and sympathy.
He gets 5f9.
Nik
said on 11/Jun/17
He might just scrape 5'8" nowadays!
James
said on 11/Jun/17
He might have been 5'9" when he was 20, but he's barely 5'8" today at 68.
littlesue
said on 10/Jun/17
Remmber him at Labour Party and Union conferences back in the 80's, had a diferent woman with him every time!! would have said about 5ft 9.5 back then and about 5ft 8.5 now. His latest wife looks around 5ft so looks like he taking his daughter for a walk!
Visitor
said on 9/Jun/17
He's always given me the impression of being a 173 guy, although I can see how he may have been 5'9 in his prime
Quoter86
said on 6/Jun/17
This is a bad listing. He looks a solid 5'10 next to Cameron, please change this listing Rob.
afyzilla
said on 26/May/17
Between 5ft10 and 11, imo.
Phil
said on 9/May/17
Jeremy Corbyn is a legend. The best leader of labour ever. lol
5 foot 9
HonestSlovene
said on 2/May/17
5'9" minimum. I strongly doubt he is as low as 5'8" but also anything over a weak 5'10" peak seems unlikely aswell. 175-178 cm range IMO.
Nick
said on 24/Apr/17
Met him during the remain campaign, seemed my height no more (I'm 5'8" in the morning) so I'd say he's 5'8" at his age.
James
said on 3/Apr/17
Corbyn is 5'8".
slurkapfson
said on 19/Nov/16
In pictures with cameron he looks 3 inches shorter. 177 most, 176 least.
heelshealheight
said on 18/Oct/16
Seems fairly accurate, Rob (5ft8in-5ft9in range). Kezia Dugdale stands almost as tall as him (she usually wears flats) and taller when she wears high heels. I like how Sturgeon avoids standing next to her during photo shoots..
HonestSlovene
said on 18/Oct/16
Not 190 cm but I could buy maybe 178 cm ish, though with Cameron he does look 175 cm at best.
Aza
said on 17/Oct/16
@heightmaster.., your estimate of 6'3 is extremist and the only way to deal with this is through extreme vetting.....extreme vetting.
heightmaster
said on 17/Oct/16
Jeremy is way taller than this. He is well over six feet. His broad muscular build fools people into thinking that he's shorter than he is.
I was standing not far from him and he has to be at least 6'2" or 6'3". The 5'9" is just put in there by the MSM and people trying to discredit him.
Editor Rob:
On the road
, if this guy is 6ft 2 we should be calling Cameron nearly 6ft 6 ;)
miko
said on 16/Oct/16
Cant stand the guy but he looks around 5'9.
Greg
said on 15/Oct/16
Quite broad for this height so maybe 5'10" at his peak. A fine man too.
Aza
said on 15/Oct/16
Worzel Gummidge is 175 cm as listed .
HonestSlovene
said on 13/Oct/16
Only ? I though 5'10 was nearer and even closer to 5'11 at peak but to be fair I haven't seen him enough to give a fair answer. I'd say maybe 5'9.5".
VeryShortRussianDude
said on 13/Oct/16
Rob, do you have Any idea On Nigel Farage? looks about average to me. 5'8? 5'9?
Editor Rob: yeah he might be 5ft 9