Theresa May's Height
5ft 7 ¾ (172.1 cm)
Peak height was 5ft 8 ¼ (173.4 cm)
You May Be Interested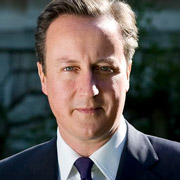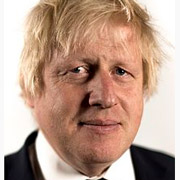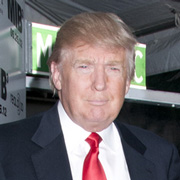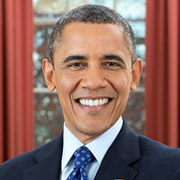 Add a Comment
52 comments
Average Guess (32 Votes)
Peak: 5ft 7.96in (172.6cm)
Current: 5ft 7.75in (172.1cm)
JohnMoore-162cm
said on 17/Apr/20
Definitely 5ft8 peak
Nik
said on 1/May/19
Average vote = Rob's vote! After 29 votes!
Oliver
said on 1/Apr/19
Thank you,Rob.
Does it mean that she is 5ft 4 nowadays and was probably no less than 5'5 in her prime? She can be considered tall for a Myanmar(Burmese) woman as the average height there is barely over 5ft.

Editor Rob
I haven't looked much at her, but she is likely to have lost a couple of cm and would be tallish for her country.
Oliver
said on 30/Mar/19
Click Here
Rob,how tall would you guess Madam Aung San Suu Kyi(Burmese Politician) to be?(Their footwears were quite similar there).There's no specific information about her height. Note that she is a 73 yr old lady so she could have lost a significant amount.
Thank you.

Editor Rob
Maybe close to 5ft 4
Peter Jones
said on 27/Mar/19
I make her 5ft4ins. I've studied a lot of her photos with other politicians, and she looks slightly more than 8ins shorter than David Cameron - and basing that on him being 6ft1ins. Her with Boris Johnson supports this. BoJo's definitely 6ins shorter than Cameron, as he's usually shown at only up to eye-level to him.
Theresa May does look taller because she's slim with slender legs. Nicola "Wee Burnie" Sturgeon is 4ft10" or a fraction shorter - not particularly short, mind.

Editor Rob
There's limits to trolling 🤫 🤭 5ft 6 might even have been pushing it to the extreme, let alone 5ft 4!
Tunman
said on 22/Mar/19
Sure,Rob,I guess people that voted for either side had serious reasons to do so.One can only hope that politicians will find a compromise that will satisfy the highest number of citizens no matter their convictions.
Ultimately I think one shouldn't dramatize the whole situation,I mean it's not like UK is going to become the enemy of EU members even though some tensions will probably rise now and then.
Maybe the british got fed up with some EU decisions and wanted more sovereignty or simply didn't want to share their wealth with poorer countries which is understandable.I guess poorer countries like Romania or Bulgaria would have more to lose had they organized such referendum.
In the end the biggest problem of the EU must be the lack of a real and interesting european program.As Gaddafi once said about the Arab League:"nothing reunites us,arabs...except this room(parliament)".
As for May's height I feel 0.5"loss at her age is reasonable so maybe you would give her a peak height?

Editor Rob
I think giving her a fraction over 5ft 8 is probably reasonable.
Tunman
said on 21/Mar/19
And to think that your country is among the top democracies.Imagine if you had our politicians.A bunch of corrupted incapables to say the least.UK citizens wouldn't survive more than five minutes with our policies.A freaking mess that is!
The thing is that the subject has divided your whole country in an unprecedented scale.As in all elections worldwide it's sad to see that a short majority like 52% has to decide for the whole country.The 48% remaining which is a sizeable minority(and the EU) are certainly trying to slow the whole process since it's not their interest to see UK leave.It simply shows the limits of democracy.I mean I'm neither for Brexit side or pro EU but what if the results were the opposite?That's actually the case in Scotland where 5 out of 8 people wanted to stay,same for NI with 55% or so.No wonder the task your PM was given is among the most hateful.I guess it's among the most delicate questions a british PM had to handle so far.The worse is that now there is a real risk that some will scream for injustice should UK doesn't leave next week.

Editor Rob

From a personal perspective, the EU in the last year actually cost me with their requirements for EU Data protection.

As for Theresa, I admire the fact she hasn't walked away, I doubt many leaders would have lasted as long as she has.

Still, regarding height: today she can still seem near 5ft 8, so it's not impossible 5ft 8.5 peak for her.
Oliver S
said on 10/Jan/19
Sometimes Emanuel taller sometimes Theresa taller when Theresa don't wear her 5 or 6 cm heeled shoes. Both are 173cm(5ft8).
Zineddine
said on 25/Nov/18
rob , are infavor or Brexit or not ?

Editor Rob


If I voted for it (I may or may not), I wouldn't be happy with how it is playing out. I don't think either side would!

As for Theresa, I think it is arguable that she could have went from 173 range to 172.
Sandal
said on 16/Nov/18
I think Theresa May 5'7.75"
Greatman
said on 16/Oct/18
@rob
Why does she have a page and Angela Merkel doesn't?

Editor Rob
Sitting in the basket with Berlusconi and other people just never given a page.
?ener
said on 7/Oct/18
She can be weakly 173 cm (172.7cm)
Tarik
said on 4/Aug/18
Theresa May is 173cm 5ft8 she probably become solid 180cm range with heels.
Paul Wood
said on 22/Jul/18
Some people, especially women, are long limbed but short in the body so they're not as tall as you'd think. I think she's one of those people. Maybe a morning height of just over 5ft 8in but I put her at 172cm, just less than 5ft 7.75in.
Rampage(-_-_-)Clover
said on 15/Jul/18
Rob, could you please add Jacob Rees Mogg?
I think by now he's become notorious enough to be granted a page here. I'd start him at a conservative 6ft2¼ although I'm positive most think he's at least 6ft3

Editor Rob
6ft 3 seems too high for him, my thought is around 6ft 2 though I could see how 6ft 2 and change is arguable for him.
Turkish user
said on 26/Jun/18
173 cm is not look laughable for her in her photos
Nik
said on 11/Jun/18
@ Sandy Cowell - Absolutely! And my comment on this page headed the "Comments Page" too on the 1st May, May Day!
I can't see that Theresa May is nearly 5'8", 5'7.5" may be fair though!
Ha ha ha! 😂😂😂!
Sandy Cowell
said on 10/Jun/18
@ Nik - He he he! 😂😂😂
Fancy noticing that you commented on Theresa MAY on MAY DAY! Very funny!
Theresa gets 5ft7.5 today.
Turkish lemonade (Blondie)
said on 9/Jun/18
She looks extra extra elegant and charismatic side Merkel. 172.4 cm
Nik
said on 3/May/18
@ Sandy Cowell - Yes, I did, but I ain't top now! This is my first comment today at 21:49!
It was great to be top of the "Latest Comments Page" on the 1st May, and to comment on Theresa May on May Day too!
I have seen quotes of 5'6" on-line for Mrs May, but our Rob is much nearer the mark, no wonder the press want to hear from him! However I am inclined to offer her 5'7.25" - 5'7.5", however 5'7" flat does sometimes look liable though!
Blow me down with a feather duster!
Nik
said on 3/May/18
@ Sandy Cowell - Yes, I did, but I ain't top now! This is my first comment today at 21:49!
It was great to be top of the "Latest Comments Page" on the 1st May, and to comment on Theresa May on May Day too!
I have seen quotes of 5'6" on-line for Mrs May, but our Rob is much nearer the mark, no wonder the press want to hear from him! However I am inclined to offer her 5'7.25" - 5'7.5", however 5'7" flat does sometimes look liable though!
Blow me down with a feather duster!
Sandy Cowell
said on 2/May/18
@ Nik - Isn't that enough? Look who's made it to the top the 'Latest Comments' today then...
YOU HAVE! (I will also give her 5ft7.5!)
@ Gladstone Screwer - Was she really married to Woody Allen? Well blow me down!
Nik
said on 1/May/18
She is possibly 5'7.5", no more!
Marion
said on 30/Apr/18
Theresa May , elegant lady, wonderful height.
Very slender,
Hard working woman. ( I am not a Tory )
FRED
said on 4/Jan/18
Teresa walks like she has bad knees or bad feet.
She's definitely no smaller than 5ft8 and always looks taller and is probably 5ft10 or 5ft11 in various heels.
Wellydancer
said on 1/Oct/17
She looks about 6'4''!
Her arms are so long and trousers too short!
You'd think that she could afford have a few outfits made that actually fit her limbs.
If David Cameron could gift vast sums of money to his wife Samantha's hairdresser and stylist surely Theresa could buy herself a suit or two.
Lorraine ormrod
said on 1/Sep/17
I wish teresa may wouldnt stoop. Its not a good look.
HonestSlovene
said on 8/Aug/17
Looks around 5'7.5" and her husband 5'8.5". Well she said he has barely made the height cut off for her do date him but I generally agree that height isn't the most important factor however being tall definitely does help at least a bit in terms of dating.
Phil
said on 24/Jun/17
@ Nik
yes, her husband looks an inch taller than her. many tall women don't discriminate against 5 foot 8 men.
5 foot 8 big rob's wife or girlfriend jenny is also pretty tall.
Nik
said on 10/Jun/17
I would say she is about 5'7" and her husband about 5'8"! I have seen her on the television and in newspapers and I struggle to see her near 5'8". I agree with Max in that I see her being 5'7.25" at tops.
I wish her the best in her new term as prime minister! I am not saying whether I voted for her or not!
Max
said on 8/Jun/17
No more than 5ft 7.25
Nik
said on 31/May/17
@ Rhonda
I cannot see that she is 5'9"! Maybe 5'7" - 5'7.5" for me.
Amy
said on 29/May/17
I'd say she's around my height, I'm somewhere between 172-3. I'm still growing however.
Nik
said on 6/May/17
Rob's quote of 5'7.75" seems about right!
Rhonda
said on 5/May/17
She wears a very small heel 2 inch but she is very tall for a woman, I would say 5ft 9.
Phil
said on 23/Mar/17
Cazeneuve is shorter than 5 foot 5 or 5 foot 4 Angela Merkel.
5 foot 3 for Cazeneuve.
Phil
said on 23/Mar/17
Cazeneuve must be 5 foot 4.
Galathea
said on 15/Mar/17
I suppose solid 5'8" or 5'9" (1,73–4 m). Look at her here with France defense minister Cazeneuve, who is officially 1,65 m:
Click Here
Sandy Cowell
said on 2/Feb/17
Well, she's quite a big girl, isn't she?
I know someone with the hots for her! He was pleasantly surprised! 💘😙
Phil
said on 17/Jan/17
She reminds me of a bird. She is a weak 5 foot 8 woman. 5 foot 7.75 is possible.
littlesue
said on 22/Oct/16
A lot of taller older women tend to stoop. Her height very tall back in the early 70's when she would have been a young woman so maybe a bit height conscious.
Rory
said on 20/Oct/16
She has awful posture though, she always seems to stoop.
Phil
said on 15/Oct/16
Theresa May looks like a tall lady. 5 foot 8
TD
said on 5/Sep/16
I guessed about 5ft 7.5 So this seems a fair listing.
heelshealheight
said on 29/Jul/16
Thanks for the info, Rob. Agree with you. At Bute House (Edinburgh), May towers (almost a head) over Sturgeon. May is wearing 'kitten' heels (even less) and Sturgeon is wearing those insanely high heels she usually wears; May continues to be far taller than Sturgeon, nonetheless. Sturgeon must be no more than 4ft8 (5ft max and generously estimated) barefoot. That said, Salmond is no way more than 5ft6.
littlesue
said on 17/Jul/16
I just read in a woman's magazine that she was 5ft 10 but seeing her next to Nicola Sturgeon I would have said more around the 5ft 8 mark
Flyin
said on 15/Jul/16
Met her in 97, she was an inch taller heels before I grew the 1.75, I would say 5'8 definitely.
SharpshooterTom
said on 15/Jul/16
Rob, she turns 60 later this year, reckon she had a taller peak height, topping 5'8?
Editor Rob: yes it is possible at near 60 for a half inch
Amaze
said on 14/Jul/16
Tall woman. Shes going to be 60 this year. Maybe she was 173cm or 174cm in her prime? Solid strong 5 ft 8 ?
Rampage(-_-_-)Clover
said on 14/Jul/16
Nice...was about to ask about her.
Maybe a full 5ft8 in her prime Rob?
SAK
said on 14/Jul/16
She looks like a tall woman.
Sam2
said on 14/Jul/16
It said the the Telegraph she's 5 ft 6. What do you think of that Rob?
Editor Rob: I wouldn't have guessed her that low.