Jacob Rees-Mogg's Height
6ft 2 (188 cm)
English politician, a conservative Member of Parliament. A totalPolitics article described him in 2012 as having a
"wiry 6ft 3" frame"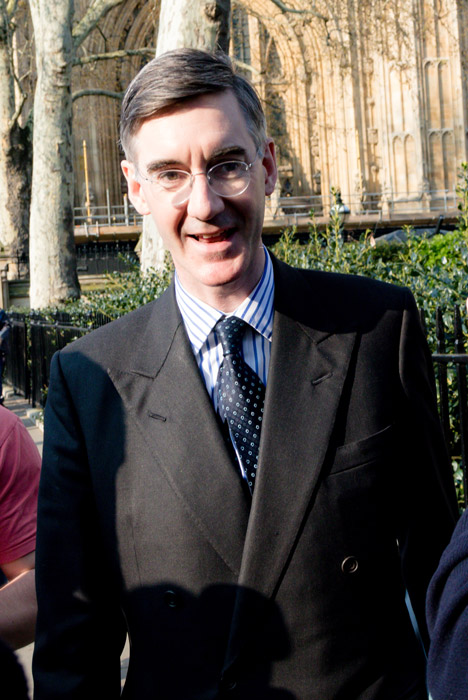 Photo by Ben Gingell/BigStock.com
You May Be Interested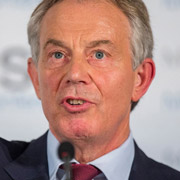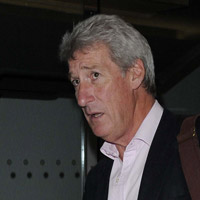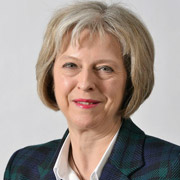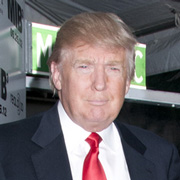 Add a Comment
18 comments
Average Guess (16 Votes)
6ft 2.77in (189.9cm)
vastlybetter566
said on 21/Feb/21
Rob, is his head long for 6ft2 in your opinion?

Editor Rob
I'd say it is longer than the average 6ft 2 man's head.
Rampage(-_-_-)Clover
said on 19/Feb/21
6ft2 and change is possible
Rampage(-_-_-)Clover
said on 11/Oct/20
A 6ft2 guy with his build could be guessed as high as 6ft4-5
Christian 6'5 3/8"
said on 29/Sep/20
@Julian
Lmao
6'3 Julian
said on 28/Sep/20
@Christian I always imagine him as a weak little shrivelled carcass of a man. Fits his personality
Nik Ashton
said on 28/Sep/20
Trump may peg him at 6'6"!
Arch Stanton
said on 28/Sep/20
He has a name and look of a 19th century novleist or scientist or something. Reminds me a lot of my old history teacher in height and appearance.
Christian 6'5 3/8"
said on 27/Sep/20
@Julian
How you feel about someone politically or their personality, shouldn't affect how tall you think they are.
6'3 Julian
said on 26/Sep/20
I hate the guy and want him to be as small and weak as possible, but is 6'2.5 possible for him?

Editor Rob
There would be a greater chance of that than 1.5 I feel.
OriginalAnon
said on 1/Jul/20
He could be 188cm, but I don't think he's taller.
Nik Ashton
said on 20/Apr/20
@ Sandy Cowell - Especially if they had lived in 🐈ford!
He does look very tall so I am inclined to believe he may have once measured 6'3"! I like his name!
rexregulus
said on 26/Nov/19
I have fond memories of reading his father's columns in the Sunday Times. "A captain's innings" comes to mind, which may have been the catalyst for Sir Alec Douglas-Home's resignation as Prime Minister in 1965. The late Lord Rees-Mogg was a behemoth in journalism and I am pleased that younger son has made such breakthroughs in public life. When I first saw the impressive Jacob Rees-Mogg MP, I thought I was looking at a future leader of Her Majesty's Government. I have also had the pleasure to meet his lovely younger sister Annunziata who is a MEP for the East Midlands region - charming lady! With respect to Jacob Rees-Mogg's height, my estimate has long been a true 6ft3 or 190 cm in metric (checking the conversion!).
Rampage(-_-_-)Clover
said on 28/Jun/19
Because Moggs is so thin, it's hard to imagine a peak Trump being similar
Rampage(-_-_-)Clover
said on 9/Jun/19
Shocked that there aren't more comments here!

Editor Rob
With someone like
Farage
he definitely looks taller in comparison than say Trump did with him.
Rory
said on 5/Aug/18
I've seen him up close twice and I think 6ft2 is a good shout, but I wouldn't put him over that mark I don't think.
Rampage(-_-_-)Clover
said on 19/Jul/18
He just looks too tall to be under 6ft2. Very surprised to see him being guessed less than that. That's the first photo I've seen of him with a taller person. That guy is probably at least 6ft4
Harry
said on 17/Jul/18
I met him in central lobby and thought he was about 6ft 2 maximum. He was smaller in person than I imagined due to his slender build and I think his slim frame helps him appear taller in photos or on camera. He was very polite by the way, and had time to talk to people.
Sandy Cowell
said on 16/Jul/18
I can't see Jacob being 6ft3 now. He can have 6ft2, and I was almost going to give him 6ft1.75, which is probably his night time height.
If I had known someone with 'Mogg' as a surname when I was a kid, I would have been steaming, stinking jealous because of the cat association! 🤢🐈😣