Brian J Smith's Height
6ft 0 (182.9 cm)
American Actor, best known for playing Lt Matthew Scott on Stargate Universe and appearing on Sense8. In this photo Brian had at least 1/2 inch more boot than my sneaker. He once said on
Twitter
:
"i'm 6'0 which is actually kinda tall for TV. @LouDPhillips is a bit taller than I am"
.
You May Be Interested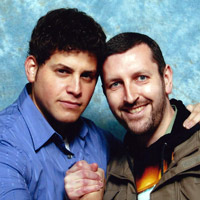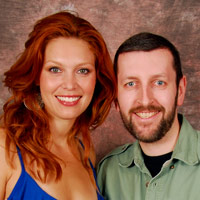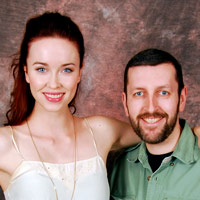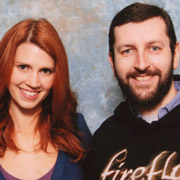 Add a Comment
29 comments
Average Guess (18 Votes)
5ft 11.75in (182.2cm)
MaskDeMasque
said on 21/May/21
6 foot is kinda tall in vast majority of countries not just telly!
Rampage(-_-_-)Clover
said on 28/Mar/21
Odd claim...Lou Diamond Philips can look less than 5ft11 at times
Christian 6'5 3/8"
said on 28/Apr/20
@Ben
Rob has a slightly big head for his height (9.5"), but not the average 6'5" guy's. My head's around 9.75", and I'd say my head looks proportional, maybe even slightly on the smaller side.
Canson
said on 25/Apr/20
@Ben: that's interesting. I never perceived Rob's composition that way lol
Christian 6'5 3/8"
said on 23/Apr/20
@Andrea
5'11" looks a bit too low for him, but I can totally understand people who say that he looks 5'11.5" with Rob. But the people who say he looks a legit 6'0" are deluded. They probably fail to realize that Rob's posture is also slightly compromised.
Importer
said on 6/Nov/19
6'0" does look taller on TV he is right...
Sandy Cowell
said on 21/Feb/19
I don't blame Brian for including the initial 'J' as part of his name. I wouldn't much care to have the initials 'BS', thank you very much!
He doesn't look quite 6ft in the above picture. In fact, he looks nearer to 5ft11, so that's what he gets, plus a quarter of an inch, just in case this picture is showing him at a disadvantage.
I haven't seen him act yet.
Zampo
said on 27/May/18
5'11.75 is right on the money. Unless I've underestimated how much height he is losing here (lest not forget Rob is as well). I think he would measure between 6'0.25-6'0.5 if standing erect, minus the footwear advantage and you get a decent 182 range guy.
Rampage(-_-_-)Clover
said on 6/Dec/17
Standing fully erect he's 6ft
Dreampuffe(5'9.5
said on 2/Dec/17
This listing is fine.
Ben
said on 31/Jul/17
@Andrea
Rob has the body of a 5'6" guy but the head of a 6'5" guy!
Me? I have the body of a 6' guy but the head of a 5'4" guy.
Anthony K
said on 12/Mar/17
Hes leaning a little id day 6ft even
Jordan87
said on 14/Dec/16
About 3" Difference there assuming postures are even. 5'11.25 then Tops based on the above Photo.
slothee
said on 29/Dec/15
He looks more 5'11-11.5" range here.
Andrea
said on 3/Nov/15
Ahahahah, what's that sh*t? Of course i was joking... But not that much, actually! If i didn't know you are a measured 173 guy, i wouldn't guess you under 5'9 with most of the celebrities you took a photo with... Hell, sometimes you look even taller that! :)

Editor Rob
a teaser for my new grow taller program, works wonders!
Andrea
said on 3/Nov/15
Ok, if you tell me he was taller than Alex in person, i can believe he's not far off the 6' mark, barefoot! He just doesn't look that tall, here, but again a lot of celebrities don't look as tall as listed with you!
Come on, admit it, you are 5'9 and you just go with 5'8, just because you are too modest :)

Editor Rob
Andrea
said on 2/Nov/15
Is he really as tall as Alex in person, Rob? He looks 5'11 at best with you, considering that he has 0.6-0.7 more footwear!!!
Also, why should he say that that Lou Diamond Philips is taller than him, if he's actually listed at 5'11.25? It's like a Michael Strahan who says Alexander is taller or a John Schneider who says Tom is taller?

Editor Rob
I think he dropped a bit fraction more, I've no idea why he thought Diamond is taller. I think he'd measure close to Alex in person, he certainly looked taller than alex up close, albeit because of a noticeable footwear advantage.
Add me one name
said on 4/Jul/15
5'11.5 or 181cm
CD
said on 21/Jun/15
I can't see this guy being a 6 footer, he has a small head and it looks like Rob would still be above his eyes if they both stood straight. Take off 0.6-0.7 and he's 5ft 11, if that.
pablo77bar
said on 19/Jun/15
I really doubt that this guy is 6ft 1/4in
If Rob does not have the footwear advantage,this guy is more 5ft 11.75-6ft

Editor Rob
actually he did look about 6ft 0.5, but I didn't put at the top he has a footwear advantage. He's got a boot
On that weekend
and my sneakers about 0.75 range...
he's got a good 0.6-0.7 more footwear than me...
Kostas
said on 10/Aug/14
Lol this guy looks exactly like Kellan Lutz. Looks same height too.
Alex 6'0
said on 12/May/14
He's leaning in a little. Straight he'd be 6'0 range
Rampage(-_-_-)Clover
said on 26/Dec/13
Dude looks about 5ft11 tops
delaney
said on 27/May/08
i just discoverd her. brilliant artist, truely great.
it feels good to know i'm taller than some one
rob
said on 9/Mar/08
same height as my wife. she looks very nice.
glenn
said on 2/Mar/08
thanks danny.she was a real sweetheart,as you can see.
Danny
said on 1/Mar/08
She looks 5'5. Awesome picture Glenn
glenn
said on 26/Feb/08
she is good.no doubt.
D. Ray Morton
said on 26/Feb/08
Cool. I had no idea how tall she was. Big fan, though.