Brooklyn Decker's Height
5ft 9 (175.3 cm)
American Actress best known for roles in films such as Just Go With It and Battleship. In a Sydney Morning Herald (2011) article she said, "She's [
Jennifer
Aniston] tiny! She's so little, but then I'm like 5ft 9ins so I'm a giant compared to most people, but she's so little and petite and the cutest thing".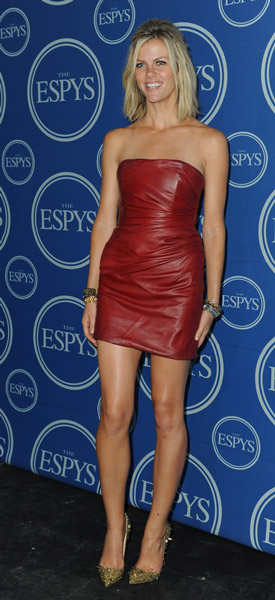 Photos by PR Photos
You May Be Interested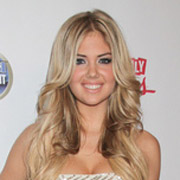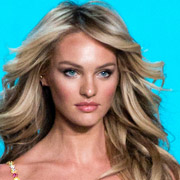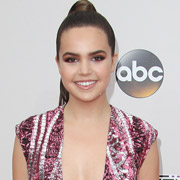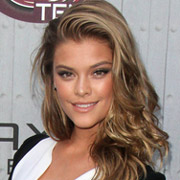 Add a Comment
44 comments
Average Guess (19 Votes)
5ft 9.03in (175.3cm)
Nik
said on 20/May/20
@ Christian 6'5 3/8" - I reckon that an adult of 5'9" could be taller than about 90% of the adults in the world who are over the age of 20!
Christian 6'5 3/8"
said on 19/May/20
@Nik
I wonder what percentile 5'9" is in, globally for both genders over the age of 20.
Nik
said on 16/May/20
She will tower over most of the people in the world, especially if you include children too!
Nik
said on 30/Jun/19
Jennifer Aniston is far from little!
Michael Christman
said on 25/Feb/19
She's 5'9". Brooklyn is a beautiful and tall woman. I'll give her 5'9".
Oliver
said on 3/Jan/19
Thank you so much,Rob.
You're always very helpful to me.
The lady in the purple dress is Estonian model called Tiiu Kuik,and the second tallest one next to her is another model named Michelle Buswell.
Thank you.

Editor Rob
Both are 6ft or over in any case compared to Brooklyn.
Oliver
said on 1/Jan/19
Click Here
Rob,the first one from the left side is 174cm Hannah Davis,and the second one from the right is 175cm Brooklyn Decker. How tall do you think the tallest lady in the blue dress could be?(the one next to Hannah Davis)
Thank you.

Editor Rob
The girl in the purple dress looks well over 6ft 1 there. If you showed people that photo and they had no idea about who they were, I doubg they'd think the 2 girls in the middle were over 6ft.
Nik
said on 1/Sep/18
@ MJKOP - Yes I did and I thought the same as you!
MJKoP
said on 5/Sep/17
Hey, guys....did anybody see that quote above where she called Jennifer Aniston "little", despite Jennifer Aniston not being little?
Quoter86
said on 30/Apr/17
She's clearly trying to demean and assert superior social status to Aniston by calling her 'tiny'. 5'5 is not tiny for a woman, it's average, and she knows this. It's just a pathetic attempt to try and make up for the fact she isn't as famous as Aniston, so is down talking her. She's only 4.5" taller, hardly huge. Sad!
Lis
said on 18/Feb/17
Looks like a solid 5'9'' / 175cm to me.
Tunman
said on 23/Jul/16
How can 5'5 be tiny?she could call her short but then she would be only tallish if so.4" difference is fair to tell one is small compared to you but you won't become a giant and he/she tiny that's more reasonable with an 8-9" difference.Also she could even be 5'8.5 with Rihanna?A weak 5'9 is very possible
Phil
said on 9/Jun/16
Aniston is not a petite woman. 5 foot 5 is average height for a woman.
Stan
said on 25/Nov/15
No way shes like 5'9. Adam sandler who was listed 5'9.5 had at least 2inch on her. Shes more like 5'7.75
Sam
said on 24/Nov/15
5'9 is not giant, even among women, but she could likely feel more so if she is always wearing heels. Giant maybe in Hollywood.
Skye
said on 9/Jun/15
@Roddie, My bad for not explaining. Let me break it down, I said that Brooklyn's comment on "5'9 being a giant compared to most people", could be referring to just girls. Then by saying that "5'9 is tall in certain parts of the world" I was referring to populations in the world in general/both males and females. Like in a place like Columbia or Asia.
But for both males and females in America, considering the NBA, American actors and sports and stuff, then 5'9 isn't really that tall in contrast to both males and females. Who I believe Brooklyn meant to say that "5'9 is tall compared to most people" as in both genders/people in general.
Roddie
said on 21/May/15
Skye... Average white american woman is about 5'5.
Decker is at laest 4 inches above the average in the US, Canada ir Australia.
Skye
said on 24/Apr/15
@a - She could be referring to girls, then again, in certain parts of the world, 5'9 is tall. America, probably not though.
J.Lee
said on 28/Nov/14
Rob, I say she's 6 ft 1 in these?
Click Here
[Editor Rob: those will comfortably give her 4 inches and even I'd say a little more than that.]
giantesslover
said on 27/Jun/14
Based on this pic with Nicole Kidman:
I'd say she's a strong 5'9". Maybe even 5'10".
à
said on 18/May/14
5ft9 is a giant compared to MOST people? Lmao what planet does she live on
Arch Stanton
said on 15/Feb/14
Rob why don't you put the photo on Sandler's page up here, Aniston is in it and will look good with the caption. Her claim is funny as she doesn't exactly dwarf Jen.
J.Lee
said on 16/Nov/13
Rob, could she drop below 5 ft 9 at times?
[Editor Rob: a fraction below is possible yeah]
Len
said on 9/Sep/13
Aniston's pretty petite, like 5'4", maybe 110 lbs.
It's understandable why 5'9" Brooklyn Decker would think Aniston's tiny.
Sam
said on 23/Jul/13
Maybe you should add her picture to the top, Rob.
[Editor Rob: I'll add a pic]
SAK
said on 22/Jul/13
vicky says : i think she's taller than most guys. She must enjoy it coz' most guys who r shorter can't approach her!
-------------------------------------------------------------------
It doesn't matter who aprroaches her, tall or short, shes married.
J.lee
said on 21/Jul/13
If she's a weak 5 ft 9, should she be listed at 5 ft 8 3/4?
J.Lee
said on 16/May/13
Rob, do you think Brooklyn is 5 8.75 based on photos with Rihanna?
[Editor Rob: she could be a weak 5ft 9]
PMP
said on 1/May/13
@J.Lee Rihanna and Brooklyn have the same height. Rihanna look shorter just because she has lower face lever. both is wearing 120mm Loubouin.
there's no one is taller and no one is shorter.
J.Lee
said on 13/Apr/13
Rob, do you think Brooklyn is perhaps 5 ft 8.75? We should try to change it if we feel there is discernible evidence and this does show something
J.Lee
said on 12/Apr/13
Rob how is brooklyn looking taller? I don't see it. And does it look like a whole inch? can you use those lines to demonstrate?
[Editor Rob: I would say in the photo there is maybe a cm difference, but one says 5ft 8, the other 5ft 9, I think they are close enough.

Imagine you had someone 5ft 8.25 saying 5ft 8, and someone 5ft 8.75 saying 5ft 9...in both cases it's reasonable to say it, although in reality they might only be half inch apart.]
J.Lee
said on 11/Apr/13
Rob based on this pic below with rihanna who looks taller?
Click Here
[Editor Rob: brooklyn looks a little taller]
J.Lee
said on 3/Jan/13
5 ft 8 possible?
SAK
said on 24/Nov/12
She is 174cm
J.J.
said on 24/Nov/12
@Rob I'd say 174 is more plausible for her. She looks only 0.5" taller than Rihanna & her saying "am like 5'9" means about 5'9"
HR
said on 18/Nov/12
@sinead Finn
That pic shown that both of them have the same height.
both of them wearing 120mm Christian Louboutin.
i don't care if Rihanna and Brooklyn 5'8" or 5'9",
but their height should be posted in the same height number.
Sinead Finn
said on 21/Oct/12
In this pic, by the side of Rihanna (who is trully 173 cm / 5'8''), Brooklyn really looks like being 175 (5'9'').
Click Here
Ac
said on 16/Aug/12
I think she adds 1 inch to her height
looked like the same height as Rihanna on those pics someone posted on Rihanna's page
J.Lee
said on 25/Jul/12
Rob the next height you should do is Allesandra ambrosio
LAN Jiao
said on 14/Oct/11
5'8flat for this girl. 5'7.75 possible
M.P.
said on 11/Oct/11
In "Just Go With It", she only looked to be around a couple inches taller than Jennifer Anioston, who is like, 5'5". But Aniston looked to be really tiny next to Nicole Kidman, who is 5'10". And both were barefoot in the scene (the hula contest).So, either Brooklyn Decker is shorter than that, like 5'7" or 5'8", or Aniston was wearing really tall heels next to her, as we never see both of them from the waist down standing next to each other to see if they were barefoot or one was wearing heels. She's also almost eye to eye with Adam Sandler, which if she was 5'9", would only make Sandler 5'10", and I always thought he was like 6'1" or 6'2".
Hansen
said on 10/Aug/11
this girl stand somewhere 5ft8 to 5ft9 and 110pounds
John
said on 6/Aug/11
5'9 and smoking hot
SAK
said on 5/Aug/11
Andy Roddick is 6ft2 and she looks around 5" shorter. So yeah 5ft9.