Nina Agdal's Height
5ft 8 ¾ (174.6 cm)
Danish fashion model. she gets listed by her elite agency as 5ft 9 and vital stats 34"-23.5"-34.5".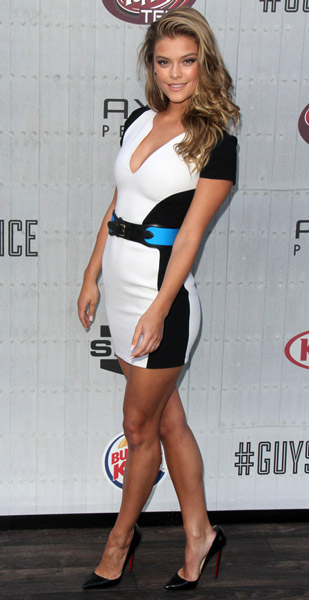 Photos by PR Photos
You May Be Interested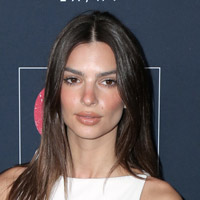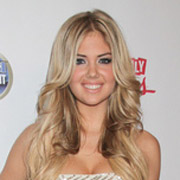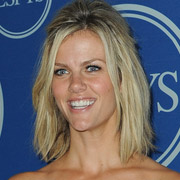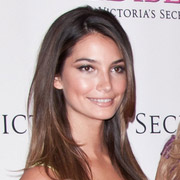 Add a Comment
26 comments
Average Guess (30 Votes)
5ft 8.58in (174.2cm)
TheHawk
said on 13/Jan/20
173,5
Bradley
said on 10/Dec/18
5-9. Elite discards anything under.
Nik
said on 11/Aug/18
The vast majority of on-line listings for Nina Peg her as being either 5'9" (175 cm) or 5'9.25" (176 cm)! It has to be said that she does sometimes look the full 5'9" but she also regularly gives the impression of being 5'8" - 5'9" range, or even less!
Nastaran
said on 9/Aug/18
She is 170cm if you look at her legs
Laura
said on 24/Nov/17
She is btw 170-172 cm. I saw her,looked away shorter than me (175 cm).
lou
said on 21/Nov/17
Maybe because of her legs but she doesn't seem taller than 5'7
anon176
said on 9/Nov/17
Legs of a 5ft 7 person.
melani
said on 11/Dec/16
hi rob
how tall Nina i these heels?
Click Here
Editor Rob: melani, those are pretty big 👠 I would expect her to measure a fraction over 6ft, like nearly 6ft 0.5 in them.
ModelHT
said on 6/Aug/16
Kate Bock looks 5'11"
SportsHeight
said on 13/Sep/15
Rob, how tall do you think fellow SI model Kate Bock is? You might consider adding her. She's listed at 5'11". To me, she can look anywhere between 5'10.5" and close to 6'0". What would be your guess?
Pictures with Nina:
Click Here
HieuNguyen
said on 24/Jul/15
Click Here
Lily had a little bit advantage of footwears but Nina looks 5'8" range for me.
nema
said on 28/Jun/15
I'd say 5"8 too.she doesn't give the impression of a 5"9 girl
Andrea
said on 28/Jun/15
Well, on that Siva guy page he's described as 5'8, but can even look near 5'10 if this girl is really near 5'9! You think it was a mistake of the journal or whatever? The funny thing is that Arch wrote something like "noway that Max George is 5'8, 5'7 at best" on that page but he looks well over 5'8 as far as i'm concerned many pictures aren't much reliable... One thing, as you can see on Siva's page, he seems to use the "Milo Ventimiglia" trick...
Andrea
said on 27/Jun/15
Rob, look at this:
Click Here
How tall do you think this Max George guy is? Even if many pictures are on the beach, so it's harder to guess, he really seems a bit taller than her... I'm just seeing he got described at 5'8 but he does look taller than that, like 5'10, if this girl is really 5'9!
[Editor Rob: I'm not sure exactly on George but he's standing near
Holyfield here
, albeit a bit nearer the camera. He could be more of a 5ft 9 than her though, although she can look anywhere in 5ft 8.5-9 range herself...]
Bishop
said on 25/Jun/15
She has some pretty short legs. I would guess more 5'8-8.5" based on the Lily Aldridge pic posted by J.Lee.
Allie
said on 24/Jun/15
When she went to prom with that guy who said that he's "5'9 on a good day" so probably 5'8 range.. she was several inches taller than him in heels (he had dress shoes and a tux) so I'd probably say 5'8.5 as a safe guess.
Josh
said on 7/Apr/15
She seems to be around 5'8
misscass
said on 5/Apr/15
Solid 5'7.5 girl.compared with max
MaryAnne
said on 2/Apr/15
She got somewhere 1.76.Why not 1.76 Rob? Is that a huge difference between 76 and 75 and how do you understanad?
J.Lee
said on 21/Dec/14
Rob does Nina look an inch taller than Lily Aldridge?
Click Here
Tommo
said on 9/Dec/14
What a hottie...another one worth going out of your way to get a pic with Rob!
BGee
said on 8/Dec/14
She certainly has shorter legs for her height. She's a stunner!
Emil 183 cm
said on 8/Dec/14
True that, Laf, many Danes exegerrate about their height even many actors.
Laf
said on 8/Dec/14
Sure about this Rob? All danish heights are over-listed
[Editor Rob: I had a look at her and thought this girl can look a 5ft 9er.]
kat_girl
said on 8/Dec/14
She has short legs for a girl of her height. I am only 5ft 6 but I feel like I have longer legs than her.
Sam
said on 8/Dec/14
Man, a gorgeous girl and probably six foot range in those heels.