Lily Aldridge's Height
5ft 8 (172.7 cm)
American model best known for being one of the Victoria's Secret Angels. Her Img Model agency gave her as 5ft 9 with vital stats of 33-25-33.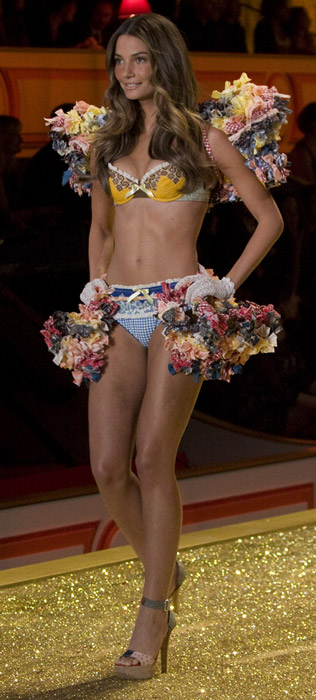 Photo by PR Photos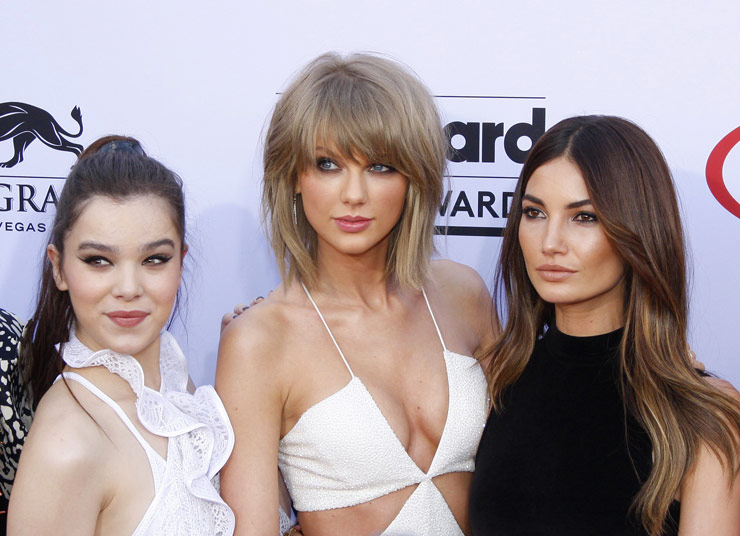 You May Be Interested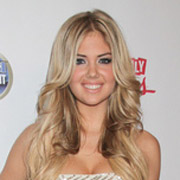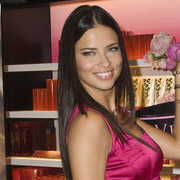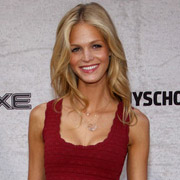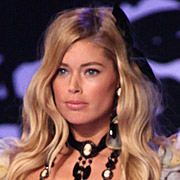 Add a Comment
55 comments
Average Guess (80 Votes)
5ft 7.11in (170.5cm)
Acmd11
said on 20/Jun/21
170 cm
Natalie
said on 2/Jun/21
5'7-5'7.5 is more like it. She's not that tall for a model.
Haley cooper
said on 28/Feb/21
Strong 170cm
gohoven
said on 24/Jan/21
proof that lily is no more than 5'6 barefoot: she looks at least 4 inches shorter than kate upton who's 5'10 in this picture, kate wearing flip flops while lily wearing heeled boots
Click Here
Fred Wheeler
said on 22/Jul/20
All these exquisite young ladies are insanely gorgeous.
Kelly Germany
said on 23/Feb/19
She is 3-4 cm taller than Sara Sampaio. 5ft 7
Jancys
said on 23/Feb/19
Little bit shorter than Candice, so 5ft 8 is okay for her.
Nik
said on 1/Nov/18
Online listings for Lily Aldridge range from about 5'7.75" - 5'9"! I have got to admit that Lily does sometimes appear to be under 5'8"!
Lionel Tan
said on 20/Oct/18
She grew from 172cm to 175cm ,don't just judge from the photo
Oliver
said on 8/Oct/18
I think she could be a bit under the 5ft 8 mark like 5ft 7.5-7.75,but I wouldn't argue as low as 5ft 7 flat. She seems to look a bit shorter than Candice Swanepoel.
Lionel Tan
said on 23/Sep/18
She is quite short at 5'6 " for a VS model
nas
said on 10/Aug/18
she looks 169 cm
Height Observer
said on 10/Feb/18
Rob, she's shorter than Barbara Palvin
Click Here
Nastaran
said on 14/Jan/18
To be fare she is 170cm
Intevel
said on 12/Dec/17
Rob, for some reason out of 54 votes, she's only estimated at around 5 ft 7. Why do you think that is?

Editor Rob
I'm not sure I quite agree with 5ft 7 flat, though I can see how at times she might seem that short.
Allyson
said on 9/Dec/17
Lily & other VS Angels appeared on 2 BROKE GIRLS. Beth Behrs ("Caroline") is 5'5". While both Lily & Beth were wearing high heels, Lily didn't tower over Beth. Hence, I believe she's closer to 5'7". They will, on occasion, make exceptions to the height rule if someone is very pretty. I was grateful to be a Las Vegas Showgirl, bc the 6' Showgirls towered over me!! They called me, "Lil Peanut"! :D Not being a snob, but they gave me the job bc of my appearance. (I'm not 6 feet tall). X♡
Justin
said on 28/Nov/17
Lily Aldridge's younger sister Ruby absolutely dwarfs her when in similar footwear, however, Ruby is listed as 1cm shorter on Google.
sheilla
said on 21/Nov/17
Sara,Miranda,Lily,Candice,Alessandra are the short models of VS. For me all around 5'5'' until 5'8.5''
Melina
said on 9/Sep/17
Lily and Bela Hadid
Click Here
Jimmybushucka
said on 5/Jul/17
She's 5ft 9
Az
said on 17/Jan/17
Just saw her at an event. Seen her a few times now. She is one of the most beautiful people I've ever seen in person. 5'6". Not taller than 5'5.5"-5'6".
Rhem
said on 17/Jan/17
Rob, why do you think everybody is listing her that low? The average guess now is under 5'7

Editor Rob
Rhem, to me it seems a bit low, I wouldn't have guessed her quite that short.
Cathy
said on 9/Jan/17
She wasn't towering over 5'1 Nicole Richie that much.The leg length always gives them away. She is a good weight and very pretty.But modeling used to have a height requirement.
Cathy
said on 13/Dec/16
And I think 5'4 is too short for Victoria's Secret model that's what Cara Delevingne really is. Lily is 5-6 at the most. Both are technically too short to even get management get this so many that lie about their height in modeling.Yet somehow with the agency they do well.
M
said on 10/Dec/16
she looks 8-10 cm shorter than Caleb, who is listed as 178 cm, so I think she´s no more than 170
Mandy
said on 3/Dec/16
It's pretty short to less than 1.70 I think. 1.65 / 1.68 no more than that. She is very short she has almost no legs, nor can cross her legs when she parades.
MK
said on 28/Oct/16
She does not look 5'8, especially standing next to the other VS models. Looks more in the 5'7 range.
MKKF
said on 18/Jun/16
Why Lily Aldridge usually looks taller than Miranda Kerr?
Leo
said on 10/May/16
5'7.25 for Aldridge.
Ax
said on 7/Apr/16
New video and pics of Lily A and Behati in very flat shoes shopping together. Lily is maximum 5'7". They are both so naturally crazy beautiful. I think her 5'6.5-5'7" is perfect!
Click Here
Pedro
said on 10/Feb/16
I agree with lils rob
She looks under 5'8"
She looks 172-171 range
Maybe 173 in the morning
Lils
said on 6/Feb/16
Rob, have you considered listing her at 5'7"? Also, why not adding a newer picture of her?(this one is from 2010)

Editor Rob
at times you could certainly argue she looks sub 5ft 8.
Allie
said on 14/Dec/15
5'7 range. Pretty girl. But at closer to 5'7 range and although pretty, not modelesque face or any striking or noticeable features unlike Miranda or Barbara, just goes to show that connections will you everywhere. I don't know how much people know about this, FYI, Lily's immediate family has all been or at one point been involved with the fashion industry and the fact that she's signed up with IMG models, probably the most prestigious model management agency is probably the reason why they let some of the inches slide.
Janet
said on 12/Nov/15
I think 5'8 for her is very accurate
nini
said on 4/Nov/15
her legs is short for her height that why she's seem 5.6 and under, she is really 5.8
Bella
said on 14/Aug/15
On Google and Yahoo it says she's 5'9 but I think she's 5'7
Allie
said on 10/Aug/15
Rob.. if you list Candice as 5'8.5, could you downgrade Lily to 5'7.5? She's at least an inch shorter than Candice in identical heels.
Click Here
Click Here
Josh1
said on 21/Jul/15
She looks 5'7 tops.
Allie
said on 18/Jul/15
Rob, would it be possible to edit it and put "Victoria's Secret Angels" instead of girls? Just wondering cause that's the official name for them.
dat
said on 5/Jun/15
i'd gave her 172 cm. not less.
Skye
said on 22/Apr/15
If the ideal measurements for a model are 34-24-34, then Lily's just an inch off in all the measurements.
Jerome
said on 3/Apr/15
@antropolog The non-angels models seem to be taller than the angels, with the exception of karlie of cause
lola
said on 20/Feb/15
she looks 5'5
antropolog
said on 18/Feb/15
I would say 168cm or 170cm max, anyway not taller than 170cm. 175cm is just ridiculous.
VS models are short compared to other models. It is just important to be good looking and sexy in order to become a VS angel, they don't care about height so much. The tallest VS models are Karly and Adriana while the rest of them are not even 175cm.
fz
said on 7/Dec/14
I guess she is 5'7" maximum. In every single picture with the angels she is always WAY shorter then the rest.
Tori
said on 7/Dec/14
5'5 . Nic is below 5
lala
said on 1/Dec/14
eva says on 2/Jan/14
i think 5'8 is short for a victoria secret model!!!
5'8 is known to be the minimum. So yes, the short(er) VS models are prob around that height.
az
said on 8/Jul/14
i have seen her quite a bit and she's probably just 5'7". Also, here she is with Nicole Richie...
Click Here
eva
said on 2/Jun/14
i think she is 5'7
xyz
said on 4/May/14
cant be! she looks always 1,5 (sometimes 2) inch shorter than Candice, on same shoes!
J.Lee
said on 15/Feb/14
Rob how tall is she in the heels for photo above? And this one
Click Here

Editor Rob
those are likely a little bit over 4 inches, a pretty big shoe
Lia
said on 13/Feb/14
Definitely not 5'8, at most 5'7.
eva
said on 2/Jan/14
i think 5'8 is short for a victoria secret model!!!
Mary
said on 22/Nov/13
I assume she's 172cm tall(5'8) she is almost the same height as miranda kerr who is believed to be 5'7 or 5'8 but who cares about 2 cms
Mike
said on 10/May/13
Lily is smoking hot...but probably only 5'7