Bruce Grobbelaar's Height
6ft 0 (182.9 cm)
South African born Zimbabwean Goalkeeper who played for Liverpool Football Club. In a focus profile during his playing days he gave his height as 6ft 1 and weight as 12st 6lbs. In this photo, I was wearing
Converse
, while he had a running sneaker giving him about 1/3rd inch footwear advantage over me.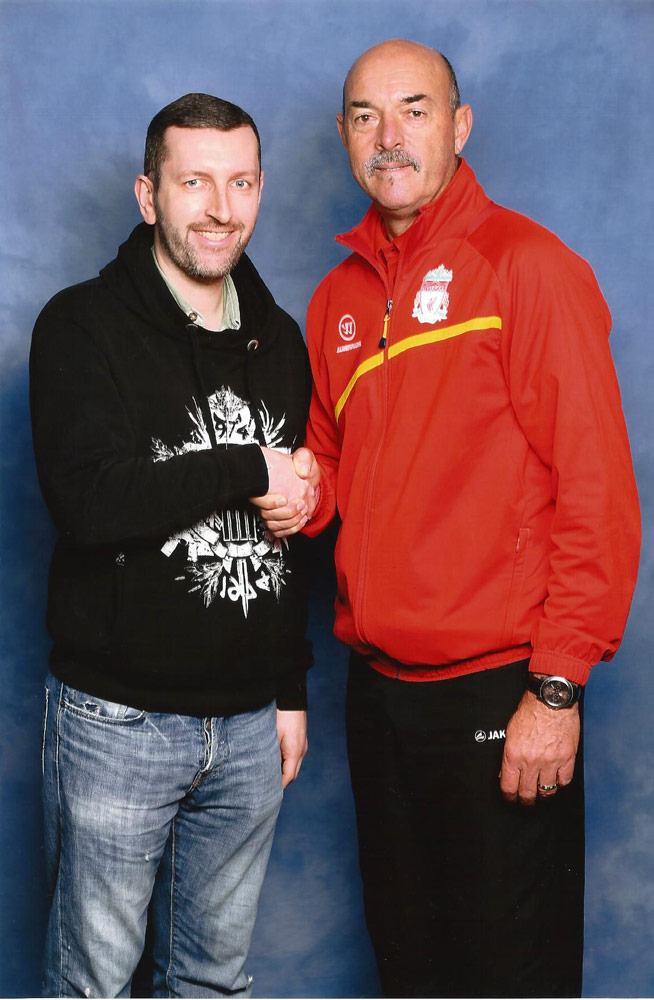 5ft 8 Rob and Bruce @ Collectormania 2014
You May Be Interested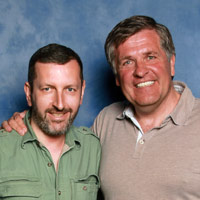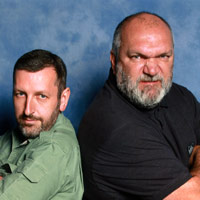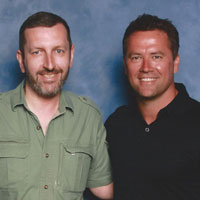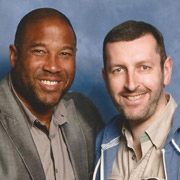 Add a Comment
23 comments
Average Guess (12 Votes)
5ft 11.85in (182.5cm)
OriginalAnon
said on 29/Jul/20
182cm I reckon. The McManaman thing sticks in my mind.
Christian 6'5 3/8"
said on 29/Aug/19
Looks 5'11.5" max
Yang (5 footer 8, 172-173)
said on 27/Aug/19
Solid 6 footer S African born Zimbabwean Goalkeeper. Very similar range with former US president Clinton's current 2019 height. His lowest can be 5ft 11.8... just like average guess with 8 votes so far!!!!!
Nik
said on 11/Apr/19
If he's under 6'0" it ain't by a lot!
Peter 180cm
said on 2/Jan/19
Looks 184 take off his shoe advantage,he's definitely about 183cm.
Sandy Cowell
said on 7/Dec/18
Bruce doesn't look nearly 6ft in this piccie! Camera angle perhaps? I won't clamp down on the evidence of one picture, so I will give him 5ft11.75 because there isn't a seven-eighths box.
⭐️ I always thought that his name sounded like 'grovel hard!'!
Zampo
said on 5/Nov/18
I would put him in the very close to 6'0 category from the photo. Possibly a solid 5'11.75 (e.g. 182.4 cm measurement wouldn't surprise me). Take off the 1 cm footwear advantage and I think somewhere around the 181.2-181.6 cm is where Bruce would measure. This fits typically to how 5'11.5 people are listed on this site.
moveieguy12
said on 16/Aug/18
Goalkeepers definitely seem to be taller on average these days. 6ft would be small now. Having said that all that hurling yourself about must take it's toll on the body so some height loss with age isn't surprising.
World Citizen
said on 14/Jan/18
He looks it
Adey P
said on 5/Oct/17
Rampage(-_-_-)Clover said on 16/Jun/16
I think this guy might've been a fraction over 6ft in his playing days and could look 6ft1 at times. Still, quite short for a goalie
------
Utter rubbish. Iker Casillas is world cup winning goalie and he is 5 ft 11. Fabian Barthez is a world cup winning goalie and he is 5 ft 11. Both world class keepers and both in the last 20 years after Grobbelaar stopped playing. 6 ft 0 - 6 ft 1 was probably standard height for a goalkeeper in 1980s when Grobbelaar played.
Rampage(-_-_-)Clover
said on 18/Jun/16
Rob, do you think a weak 6ft today or at peak?
I thought he could look near his claim at times. In that squad photo evidently
Editor Rob: well he looked around 6ft up close, but had more sneaker, so he's probably almost 6ft today.
Rampage(-_-_-)Clover
said on 16/Jun/16
I think this guy might've been a fraction over 6ft in his playing days and could look 6ft1 at times. Still, quite short for a goalie
OneNamePlease
said on 23/Jun/15
5'11.25 is more possible
Oggy
said on 29/Mar/15
Would love to see more goalkeepers on the site, they seem to inflate their heights enormously, especially David Ospina (quoted 6'0), Hugo Lloris (quoted 6'2), Shay Given(quoted 6'1).
Lorne???
said on 15/Mar/15
He looks 181-182cm range in this pic.(accounting for footwear, of course.)
ray
said on 13/Mar/15
Rob said that he looked like a weak 6'0 today its possible he is 5'11.5-5'11.75 nowdays possibly was a solid 6'0 peak
Harold
said on 13/Mar/15
Bruce definitely looks taller when he is shouting and punching one of his own defenders on the pitch. So, let's call it six foot even when friendly, and six foot one when enraged.
Mark
said on 13/Mar/15
I've met Bruce was around 4 years ago he a good 6'1 to me.
Height183
said on 13/Mar/15
I have more height on a 5'8'' person than he does.
miko
said on 13/Mar/15
He seems in decent shape, maybe he's not lost much from his peak.
Maybe 6'0 flat at his tallest and 5'11.5 today.
The Exorcist
said on 13/Mar/15
He looked every bit of 6'1" when I met him in 2010. Maybe he was wearing lifts...That, or I'm crap at judging height. :(
Ilea
said on 13/Mar/15
He looks about 182cm or 181cm if he has thicker sneakers.
[Editor Rob: there's a chance he was a weak 6ft. Here's a photo with
Liverpool Squad
. The guy on his right is Kevin Macdonald who in the same kind of focus profile that Bruce was saying he was 6ft 1, macdonald
claimed 6ft 0.5 inch
, I think bruce looks maybe 6ft there although Gary Gillespie on the other side was described 6ft 2 during his days and looks a bit more than 6ft 2 there.]
Judd
said on 12/Mar/15
In the picture he does look 4" taller than you, less 0,4" then he could be close to 5'11.75" today...
However you weren't both at the best posture so it's impossible to Know the real difference between you! No doubt he was a legit 6' guy at peak, however...
[Editor Rob: today I don't think he'd be much above 5ft 11.5, big Alex in person seemed a more solid 6ft than Bruce.]