Burgess Meredith's Height
5ft 5 ½ (166.4 cm)
American actor best remembered for his role as The Penguin in the Batman TV series. In films he appeared in the Rocky series and Grumpy Old Men. In the 1940's he claimed 5ft 8 and a weight of 130ish lbs.
You May Be Interested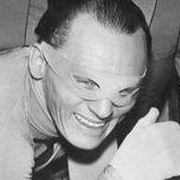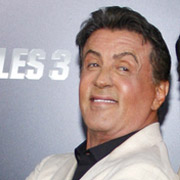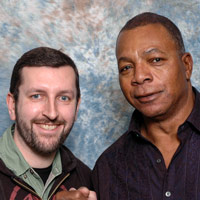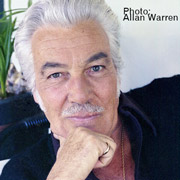 Add a Comment
9 comments
Average Guess (7 Votes)
5ft 5.82in (167.2cm)
Ian C.
said on 21/Jul/19
Here is an actor who was cast (at least) twice because he was short, because his height served to make other actors look taller than they were. He makes Sylvester Stallone look like a six footer in the Rocky movies, and Lon Chaney Jr. look suitably huge as Lennie in Of Mice and Men.
In a parallel way, notice how many female stars are shorter than average. This would be a handy attribute in an actress, because they could work well with less-than-tall leading men. Tall girls have a certain handicap. Michael Douglas declined to work with Geena Davis in Cutthroat Island, and Tom Hanks rejected Uma Thurman as a leading lady in Bonfire of the Vanities.
Sandy Cowell
said on 4/Mar/18
Last night I saw Burgess in what I construe to be his most entertaining role yet! He starred in the film 'The Sentinel', and you see him welcoming the young lady, the film's central star, into her new accommodation, which, for all intents and purposes, is in a building in which he lives as well with his friends.
His friends are a black-and-white cat and a little yellow bird, and the girl thinks it charming and amusing as he talks to them and even invites her to the cat's Birthday Party at a later date! Who wouldn't?
Burgess looks tiny! I was watching him hold the pussycat, and I said "He can't be more than 5ft3, 5ft4 at a push!"
Without knowing the height of the film's main lady character, Cristina Raines, it isn't too condusive to guessing accurately just how short Burgess really is, but she does play a model, and isn't much smaller than the 6ft Chris Sarandon, whose height I had to revise after seeing this film as well!
I never saw Burgess act as a young man, but I doubt his height was EVER 5ft8! In the film I saw yesterday, and bearing in mind he made Sylvester Stallone look tall, I can't give him more than a peak height of 5ft5. He was probably one of the many actors who wore lifts in order to find a more satisfying height, but as we are voting on his all time highest height, and I've only ever seen him act as an old man ('Rocky', 'Grumpy Old Men', 'Magic' and now 'The Sentinel' among those which spring to mind), I will go for 5ft5.5!
Rampage(-_-_-)Clover
said on 25/Feb/18
If he was 5ft8 then Stallone was over 6ft!
JJAK
said on 8/Jan/18
Seems a fair guess at peak say the 40s by rocky he was likely 5 4 or so.
He looked surprisingly average in clash must have been a short cast he was over 70.
Good actor, amazing voice over man from serious to funny could do it all.
Sandy Cowell
said on 10/Jan/17
I think Burgess was a little smaller in his later years! In the film 'Magic', he looked possibly as small as 5ft4.5!
I had no idea it was him in the 'Batman' series playing 'the Penguin', but I was so young when I watched those that I would be jumping off chairs afterwards and trying to fly!
the shredder
said on 12/Feb/12
Rob , I was watching old episode of Batman and guess what ? Burt ward looked 3 " on him ... So I guess its time to add Burt at 5'8 ish !
the shredder
said on 5/Apr/07
His 5'8 claim is pretty funny though ! ... Never anywhere near that !
the shredder
said on 5/Apr/07
Rob , what made you guess 5'5.5 ? that would have made Burt Young 5'9 and Sly near 6'0 !
[Editor Rob: based on age/posture, by his 60's this guy surely had lost a little]
guyfrommars
said on 19/Feb/07
In a 1961 episode of The Twilight Zone 5'6ish Don Rickles was taller than Meredith.