Calum Hood's Height
5ft 11 ½ (181.6 cm)
Australian singer and musician from the band 5 Seconds Of Summer, known for songs such as "Amnesia", "She Looks So Perfect" and "Don't Stop". At age 16 he gave his height as being
"180cm"
.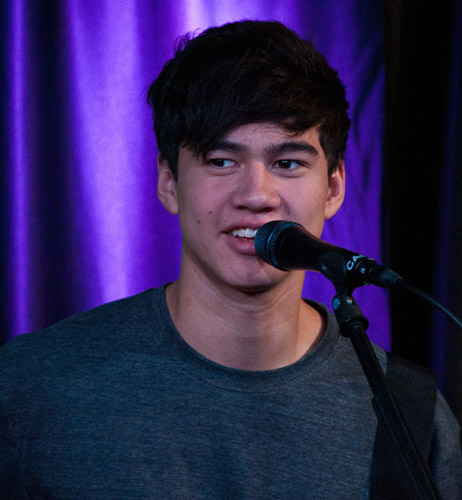 Photos by PR Photos
You May Be Interested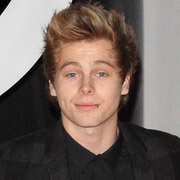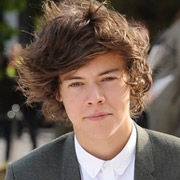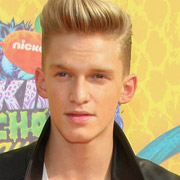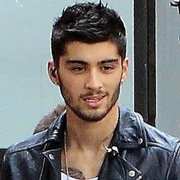 Add a Comment
24 comments
Average Guess (29 Votes)
5ft 11.17in (180.8cm)
Slim 6'1"
said on 5/Oct/20
181cm,
Slim 6'1"
said on 20/Sep/20
181 Hemings edged him by a little
MAD SAM
said on 18/Jun/18
This guy is 181 cm
Rocky Garcia
said on 7/Jun/18
@6ftMedium
I guess he's his biggest fan cause he also overestimated his height considering he claimed taller then 5ft10.5.
6ftMedium
said on 4/Jun/18
5'10.5 His height is overestimated by fans.
Tamara Martinez
said on 27/May/18
Considering most males have their last growth spurt at late teens or early twenties. If you are 16 and 3 inches over average height and still have growth periods left presumably you would grow atleast a inch. I think Calum is like 6ft2 considering Michael's girlfriend Crystal is 5ft11 and all members of 5sos is alot taller then her.
Psychedelic Earth 187
said on 18/Jan/18
Take a quarter inch.
Psychedelic Earth 187
said on 30/Dec/17
I would say there is a 99% chance Luke Hemmings would edge this guy out, he's nearer 5'11"like 5'11.25" wether as Hemmings is nearer 6' like 5'11.75".
Slim 182 cm
said on 20/Jul/17
Just a 5'10.5 , he most certainly claimed his shoe+morning height imo.
Anthony
said on 2/Dec/16
It's funny because Luke is 193 cm (6'4") and Cal is the second tallest member.
AJ
said on 23/Mar/16
I think he is as listed, although I think Hemmings could be 5'11.75". I think Ashton is 180 a coin toss between 5'10.75" and 5'11". I would guess clifford to be 5'11" flat.
TJE
said on 20/Aug/15
Click Here
Finally, a pic of all four of them with relatively equal posture, though the angle's bad. I'll throw in some more decent pics because why not.
Click Here
Click Here
Click Here
Luke and Calum look very similar; Ashton is a weak 5'11 at best. Idk about Michael though; he must be somewhere in between.
lol
said on 21/Jun/15
luke is 6'3 people !!
Charon540
said on 23/Apr/15
@Bishop you might be a little too generous with the hair
Bishop
said on 11/Apr/15
Luke is clearly taller than Calum. So I think 5'10.5-5'11" is better.
MD
said on 9/Apr/15
I have to disagree. Those are some fairly straight-on, level pictures, certainly not enough of an angle or lean for it to produce any kind of major distortion. Luke has a good inch on Calum. It's only in pictures with distortions where they look similar in height.
Tom
said on 8/Apr/15
@MD
I agree that luke is taller but not by much. In the two pictures you posted the first Callum is clearly bending and the second the floor isnt flat as you can clearly see it slopes away.
MD
said on 7/Apr/15
Not sure how Hood and Hemmings get listed at the same height when Luke is pretty clearly taller in multiple instances:
Click Here
Click Here
Luke has a habit of slumping in photos, but when he isn't like you see in the pics above, he's a good inch taller.
Vin
said on 29/Jan/15
181 cm with Luke (181cm)
marcus
said on 13/Jan/15
it's weird because all 4 of them are roughly the same height
MD
said on 8/Jan/15
@TJE, yeah, they always looked averagish to me, probably marginally taller as a group than, say, One Direction. Admittedly, I havent' seen any really good pictures of this group, and they are another band that dresses to make themselves look taller.
TJE
said on 6/Jan/15
@MD
Exactly what I thought. None of them never seem to be over 5'10 to me.
Height183
said on 22/Dec/14
He's the exact same height as Luke, so yeah this is right. 5'11.5'' it is.
MD
said on 22/Dec/14
This is so weird. None of the guys in the band look this close to 6'0" for me. Perhaps, it's their youth that has me confused. They look like skinny, average-height guys to me.