Caprice Bourret's Height
5ft 7 ¼ (170.8 cm)
American Model and TV personality.
I'm 5ft 8in and 9st 4lb. Before pregnancy I was 9st 2lb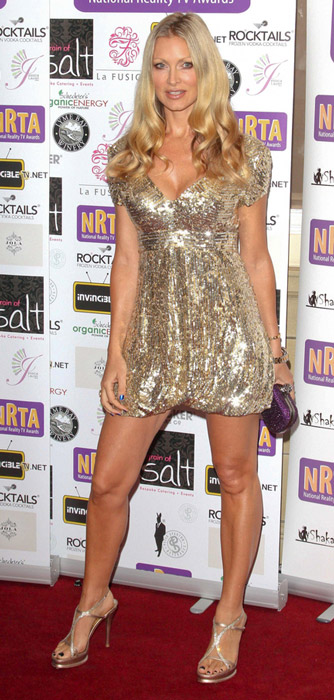 Photo by PR Photos
You May Be Interested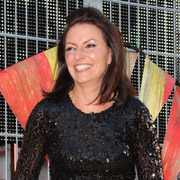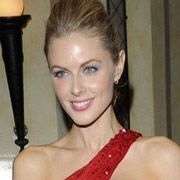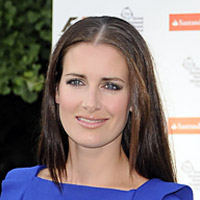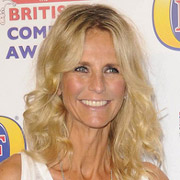 Add a Comment
25 comments
Average Guess (5 Votes)
5ft 7.15in (170.6cm)
JINNY90
said on 26/Aug/17
Miriam O' Callaghan is 5'10" and Caprice was between 3 and 4 inches shorter than Miriam.
jinny90
said on 12/Jul/17
I saw her on tv recently beside Irish presenter Miriam O' Callaghan. There were both in similar heels and Caprice was absolutely towered by Miriam by 4 inches . No chance Caprice is her 5ft 8ins claim and even 5ft 7ins is too tall. Caprice is 5ft 6.5ins maybe.
div
said on 10/Dec/15
Rob here she is with the guys from the band blue . The white guy lee ryan is reckoned to be between 5'9 and 5'10. The black guy claims 5'11 which he clearly isn't . Caprice looks her 5'8 listed height here . Does caprrice have much have a footear advantage Rob?
Click Here
Click Here
Editor Rob: she can look between 5ft 7-8 range, I think because simon/lee have studs that might sink a little into grass, she could have a bit more footwear as her sneakers won't be sinking into grass much.
jazz
said on 24/Nov/15
Caprice says her boyfriend Tyler Comfort is 6'4". He certainly looks it . In big heels she looks at most 5 inches shorter than him . I can't see those heels giving her anymore than 4 inches in actual height . So Caprice is 5'7.5 to 5'8".
Click Here
Click Here
div
said on 4/Oct/15
Rob in that photo of Caprice with Noelle. Even if Caprice has only 2cm heel advantage . She is still fractionally shorter than Noelle and Noelle has poorer posture . All things considered do you think Caprice could be slightly below 5'7.
[Editor Rob: 5ft 6.75 is arguable, a weak 5ft 7 range...but really hard to tell at times.]
div
said on 2/Oct/15
Rob in these photos Davina is taller than Caprice and Caprice isn't wearing low heels. Is it possible that Caprice is below 5'7 and is only 5'6.
Click Here
div
said on 2/Oct/15
Rob here is Caprice Bourret with 5'3 Kerry Katona . If you examine theie shoes you will see Caprice has a significant heel advantage but still looks no more than 4 inches than Kerry. I really think 5'7 is too tall for her . Caprice is a strong 5'6.
Click Here
div
said on 16/Sep/15
Rob do you think Caprice could even be below 5'7. I mean at the brit awards when she was standing beside Davina Mcall she was barely taller and Davina is a weak 5'7.
div
said on 1/Sep/15
Rob I think caprice needs to be downgraded to 5'7.
I have seen a picture of her with 5'9 noello reno. Caprice has about a 2 inch heel advantage and she
is still shorter than reno. Also there is a video of her online
at the brit awards 2000 standing beside 5'7 Davina Mccall
and she is barely taller. Davina is 5'6.5 at best . So caprice can't be any more than 5'7.
[Editor Rob: it's this
PHoto here
I take it. I wouldn't say her heel was hugely greater, how much advantage could be close to 2cm...
incidentally I checked what Noelle claimed herself and she said "I'm exactly 5' 8 1/2", so it makes sense caprice being nearer 5ft 7 than 8.]
div
said on 27/Aug/15
Rob could you add jemima khan . She is the ex girlfriend of Russell Brand.
She is listed as 5'2 which is ridiculous .
Redo
said on 9/Aug/15
She was over 2 inches shorter than 5'10
Joey Essex on splash. She is 5,7 or 5'7.5 but
definitely below 5'8.
Arch Stanton
said on 28/Jul/15
@Redo, he's also said he's 6 ft 2 on Pop Idol. It's laughing gas. Rob has met Natasha and has her just under 5 ft 10 and she looks way shorter than him even in big heels. The lowest he could possibly be is 6 ft 4 on the nose.
Redo
said on 26/Jul/15
He says himself he is 6'3. Even if he is
6'4. She looks too short in high heels beside
him to be 5'8
hi
Arch Stanton
said on 14/Jul/15
Darius is not 6 ft 3 he's a strong 6 ft 4!
REDO
said on 13/Jul/15
Here is another photo of her with Alec Stewart where definitely looks under
5'8 . She is about 5'7 and a half.
Click Here
REDO
said on 13/Jul/15
Here is Caprice with 5'10 cricket player Alec Stewart. He is not standing upright so she is over 2 inches shorter . I think Caprice is about 5'7.5 or 5'7.75.
Click Here
REDO
said on 13/Jul/15
Rob here is Caprice with 6'3 Darius Danesh . She looks under 5'8 here.
Click Here
Shaun
said on 22/Jul/11
Click Here
If she's a legit 5'8" her boyfriend has to be 6'4" range.
Blue eyed girl
said on 27/Aug/07
Wow this is interesting-I am taller than her? I am 5"9- I saw some photos of her once and I thought she was atleast 6feet. Go figure? Well she sure looks tall!!
Joe
said on 18/Jun/06
I saw caprice coming out of Big Brother. Im 5'6 and she was at least 4inches taller than me (in heels). Id say she was 5'7.5 barefoot.
Anonymous
said on 25/Sep/05
Yeah caprice is only about 5'7 when she was being interviewed by big brother presenter davina mccall who is a self proclaimed 5'7 , caprice looked of the same height as 5'7 davina mccall or maybe slightly shorter .
J.
said on 24/Sep/05
It's weird because I didn't even know that she was listed on this site. Anyway, she was on VH1's The Surreal Life and the first thing I said to myself when they introduced her on the first episode (she's not well known in the US) was that she wasn't all that tall for a model. 5'10"-ish Janice Dickinson and 6'3" and some change Jose Canseco both had some height on her. In fact, of the five women in the house, she was the shortest. She looks a solid 5'7" in my view.
Pete
said on 5/Mar/05
Darius 6'3, Caprice 4 inch heeels and still looks about 8 inches shorte.
jimbo
said on 24/Feb/05
Caprice said in an interview that she was 5'8 in heat magazine , I think she is only 5'7 because big brother presenter 5'7 davina mccall looked as tall as her when caprice was evicted from the big brother house .
jimbo
said on 16/Feb/05
Caprice is only about 5'7 ,when caprice was evicted from the big brother house and she went over to talk to davina mccall the presenter of the show , caprice who is supposedly 5'9 was no taller than the 5'7 Davina McCALL ,davina i know for a fact is only 5'7 because davina said that she was 5'7 when she was on the richard and judy show , carice is also an inch or too shorter than her housemate germaine greer who is at most 5'9 .