Carey Mulligan's Height
5ft 6 (167.6 cm)
British actress, best known for roles in movies like Drive, An Education, Wall Street: Money Never Sleeps. In Star Magazine she said regarding her height and weight,
"I'm 5ft 7ins and weigh 8st 5lbs....After I had my appendix out, during the London run of The Seagull. I went down to eight stone [114 pounds] and realised my brain doesn't work when I'm that thin"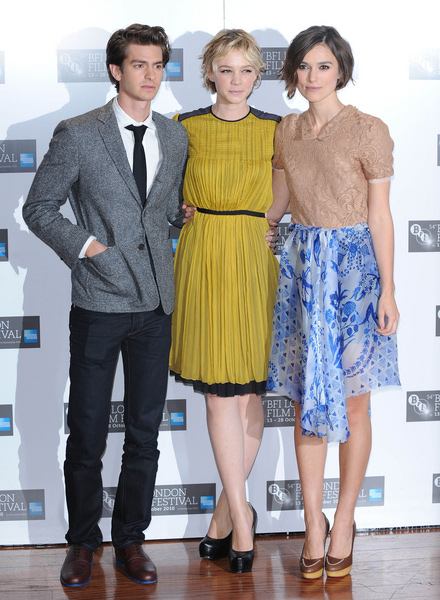 Andrew Garfield
, Carey and
Keira Knightley
Photo by PR Photos
You May Be Interested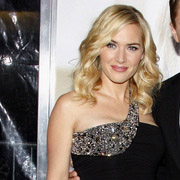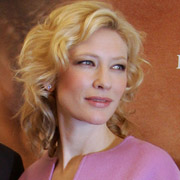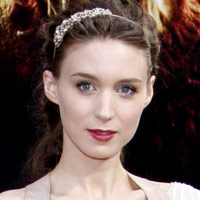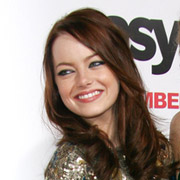 Add a Comment
26 comments
Average Guess (27 Votes)
5ft 5.91in (167.4cm)
Leesheff85
said on 21/Oct/20
She looks super tall next to the olsen twins in her 4 inch platforms so neither twin can be over 4ft 11 if Carey is 5ft 6
Leesheff85
said on 25/Sep/20
Rob do you reckon their heels will add 5-6 inches to their height as neither look any shorter than Andrew and he would be 5ft 11.5 in his footware

Editor Rob
both their heels could give a bit more than 4 inches.
Nik Ashton
said on 24/May/20
Carey looks at least 5'6" compared to Andrew Garfield in the photograph above and she only looks fractionally shorter than Keira Knightley, if that! I have seen her listed as 1.6891 m online!
Carey is also a singer and her husband Marcus Mumford is the lead singer of Mumford & Sons!
I will give her her 24th comment on the 24/May/20!
🚗👩‍🎤🎵🎥
JohnMoore-162cm
said on 22/May/20
Weak 5ft6
Chris Junior Hernandez 1990
said on 24/Oct/19
So Carey's husband Marcus Mumford is 5'11 1/2?

Editor Rob
I doubt any less than that range
Sandy Cowell
said on 9/Jul/18
I have an episode of 'Marple' on in the background, and I recognise one of the young lady stars. It is Carey Mulligan, a name I usually associate with blockbuster Hollywood movies like 'Drive', 'Shame' and the unbelievably shocking 'Never Let Me Go'. Yes, it really is a young Carey, playing alongside Lawrence Fox, Mel Smith, Patricia Hodge and Timothy Dalton. It is SO worth keeping these Agatha Christie detective matinees on, as background entertainment if, like me, you're not too crazy about them. It's unfailingly worthwhile to feast your eyes on the cast, if you have nothing better to do!
Carey must be 20/21 here, as it hails from 2006 and is called 'The Sittaford Mystery'. While making myself a cup of tea next door, I could hear a seance going on; what is it about the subject that women writers seem to find so irresistible? Anyway, I can see Carey sitting down a good deal for this feature-length 'Marple', but I have been able to compare her to Ryan Gosling in 'Drive', who has to be around 6ft+ and Michael Fassbender in 'Shame', when she played his emotionally disturbed sister, and seemed about 5" shorter than Fassbender's approximate height of 5ft11, tops. An ideal 5" male/female brother and sister height difference, which I'm afraid, rarely holds true in real life at all!
5ft6 is what I shall settle with for Carey. I have seen her written up as a bit more (170cm), but if anything, I would have given her a bit less than even 5ft6!
Slim
said on 29/Sep/17
She's a strong 5'6" and Keira's a weak 5'7".
qartt
said on 29/Apr/15
marcus mumford shrinks to bruce springsteen height on stage. Closer to 5'10 than 6 umm 50/50 bet.
spider
said on 10/Jan/15
Well if you think about it the shoes give around 4 inches of height making both girls around 5'11. Andrew being 5ft10.5 is wearing 3-3.5cm dress shoes so he is around 5'11.5 standing height here so the listings are evidently spot on.
rockitbaby
said on 21/Sep/14
Isn't Oscar Isaac around 1,72cm? How is to possible that he, with a shoe with 3cm heels or so, is the same height as Carey, who should be at least 1,77cm with high heels? I think she's shorter than 5'7.
Click Here
k
said on 14/Aug/14
Olivia Williams is 5'8.5, Rob has pic with her. And you do not know what shoes they're wearing underneath those floor length gowns. Carey is 5'6.5.
ap
said on 20/Jul/14
She is two inches shorter than 5'7.5" Olivia Williams. Why do these people lie about height? It is so bizarre!
Click Here
Realist
said on 23/Apr/14
Rob have you noticed her heels are always huge. Keira Knightley is wearing the conventional normal heels. In great gatsby premiers she is not much taller than Tobey Maguire. But in Inside Lewyn Davis she towers over Oscar Isaac. I think the latter does not wear elevator shoes.

Editor Rob
she does wear quite sizeable ones yeah
Realist
said on 2/Jan/14
Looks 168,5'6 usual practice.Garfield is no more than 5'9.5(that too not sure),listing for Keira Knightly is close(almost 5'7), her heels are smaller in the pic above.
truth
said on 18/Nov/13
AG 5ft10 CM 5ft5.5 KK 5ft6 is spot on.
viennese
said on 25/Mar/13
rob, what are your thoughts on marcus mumford's(her husband's) height? he gets listed at 6'3...looks quite "tall", but then again he often wears thick heeled cowboy boots. maybe a solid 6 footer?
Click Here
Click Here

Editor Rob
he might be a bit over 6ft , but 6ft 3 doesn't look likely
Willy
said on 26/Oct/12
Fassbender still looked a bit taller than Mulligan on heels, and Garfield doesn't even reach 5'11'' when he's pulling out his giraffe's neck. Nevertheless, many posters have already suspected that Fassbender might not be a legitimate 5'11'' and more in the 5'10'' range.
little sue
said on 25/Oct/12
The picture proves that high heels don't give you the height of the heel, those heels would be almost 5 inches making her 6ft but she is still slightly shorter than 5ft 10 Garfield. Its strange that in similar shoes she is a bit taller than 5ft 11 Fassbender, maybe Garfield more 5ft 11 and Fassbender 5ft 10
Willy
said on 28/Aug/12
Based on this picture alone, 5'7'' is unlikely for Keira and impossible for Carey. Mulligan 5'5.5'', Knightley 5'6'', and Garfield 5'10''.
SAK
said on 25/Jan/12
How much added height are both Mulligan(169cm) and Fassbender(180cm) from there respective footwear in this photo.
Click Here
Nick B
said on 1/Sep/11
Having watched, 'Blink', I would say she is 5'8", 1.73 m, 173 cm. She is extremly determined and dedicated in respect to her art. She is an excellent actress as well as a gorgeous girl.
leto
said on 18/May/11
She's around 1" shorter than Kiera Knightley (Listed here 5'7")
So yeah, 5'6 max
Click Here
And that makes Shia Labeouf (listed here 5'9") a 5'7" max.
Jase
said on 7/Apr/11
clearly the evidence with í‡arey tells all Shia is no taller than 5'7" I worked on the first transformers and I was an inch taller at 5'8" and he was wearing large boots. He needs a downgrade. But it's just height and I've never seen height affect an Actors performance. 5'7"s and 5'8"s carry their height well on screen.
Tim
said on 21/Feb/11
Carey is 5'7 I met her several times on movie sets.
summer
said on 19/Nov/10
there's a picture of carey with ema roberts who's statted at about 5'2. There was a big difference between the two. they were both in heels about the same height. I think carey is about 5'7 indeed.
Jess
said on 14/Nov/10
In all of those picture's of carey & keira, she is slightly shorter than her. Being 169cm is just a tad bit under 5'7..This listing is perfect for her.