Carmen Argenziano's Height
5ft 10 ½ (179.1 cm)
American actor, best remembered for playing Jacob Carter (Selmak) on Stargate: SG1. In film he has appeared in movies such as The Accused, Red Scorpion, The Godfather: Part II and Swordfish. This photo was at a 2008 Massive Events convention. He had 1 inch shoe I had 0.75 inch sneaker.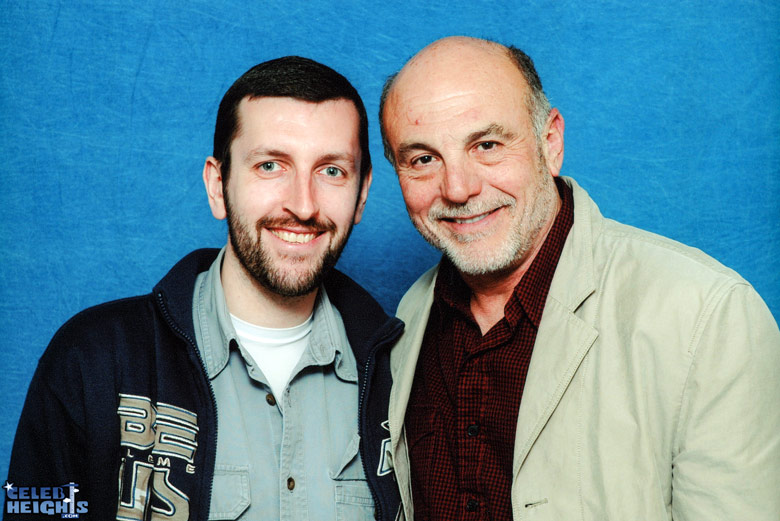 5ft 8 Rob with Carmen
You May Be Interested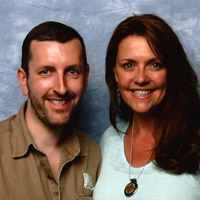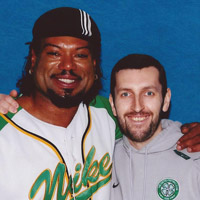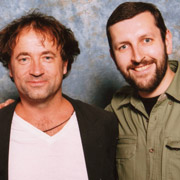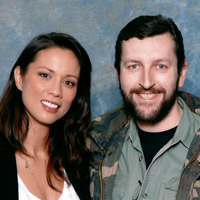 Add a Comment
34 comments
Average Guess (13 Votes)
5ft 9.92in (177.6cm)
Nik
said on 12/Apr/20
He did look 5'10.5" in the above photograph.
Jkiller
said on 17/Mar/20
More like 5'10 (178cm)
Christian 6'5 3/8"
said on 12/Dec/19
@Sandy
I wonder if Carmen is a unisex name, because I've seen females named Carmen too.
Miss Sandy Cowell
said on 11/Dec/19
One of our treasured actors who, as of this year, is no longer with us.
5ft10.5 peak height.
RIP Carman xxx 🕯️
Bobby 5'10 (178)
said on 19/Apr/19
He looks maybe 5'9 here, I don't see him at 5'10.5.
Nik
said on 13/Feb/19
R.I.P Carmen Argenziano.
Sandy Cowell
said on 12/Feb/19
Carmen leaves his spouse Lisa and two sons, Joseph and Tony.
May God's love be with you all.
Sandy Cowell
said on 12/Feb/19
Can't believe it. I have enjoyed so many of Carmen's films. So, so sad.
My heart goes out to his family and friends.
RIP Carmen xxx
Anonymous
said on 19/Oct/17
Amazing!
Is he Michael Ironside?
They are very similar.
Sarah
said on 3/Nov/16
Looked 5'10" a few years ago on stargate. He might be a bit under that now because he is 70-something
Aaron Zamora
said on 23/Mar/16
how is he possibly 5'10.5? he's 5'9.5 at best
NBAer
said on 22/Mar/16
Looks 175 with the lean maybe 176 with 1/4 inch shoe advantage, i can't see this guy over 177,max 178cm or 5'10.
Nick
said on 15/Jan/16
177 / 178 cm
SaveUsY2J
said on 14/Jun/14
@issa- He's leaning, and still has a solid inch over Rob.
person
said on 25/Apr/14
5'9 slouching; maybe 5'9.5-5'10 when fully upright...no more than 5'10 and that 5'10 is being a bit generous/lenient.
issa
said on 5/Jan/14
Rob,he hardly looks 5'10.5.He needs to get downgraded to 5'8.25 because he only looks .25 of an inch taller than you.
Adamz
said on 5/Oct/13
i dont see 2.5 inches???
Kourosh177cm
said on 30/Sep/13
Cameron you are so wrong. First of all rob has shoe advantage. His footwear gives him 0.75 inches which would put him in 5'9 range. Second of all the guy is leaning and thats of course heightdropping. 5'10 to 5'10.5 is right
[Editor Rob: I had shoe disadvantage, 0.75in sneaker versus his 1 inch shoe...]
Cameron murray
said on 11/Apr/13
If rob is 5ft 8 carmen is hardly 2.5 inchs taller he only looks an inch at the most taller and i would say looks 0.75 inch taller
Trent
said on 21/Dec/12
Wow, this guy has a really big cranium.
Lucio
said on 16/Nov/12
anon says on 24/Dec/11
yep the guy could doulble for ironside. very similar look and size. in fact thats who ithought this picture was of before i saw the name
---------------
Lol, me too i thought was Ironside before to see the name.
anon
said on 24/Dec/11
yep the guy could doulble for ironside. very similar look and size. in fact thats who ithought this picture was of before i saw the name
sean73
said on 22/Oct/11
looks a little bit like michael ironside in this pick.the same size too.
jake, 1.82 m
said on 24/Sep/11
Is he weak 5ft10 (177 cm) Rob? He doesn't look over 1.77 m to me.
[Editor Rob: he looked 5ft 10 range rather than 177]
Rampage(-_-_-)Clover
said on 13/Aug/11
176.5cm with Rob but losing 2cm with the lean.
Upstraight would look over 5ft10 and maybe scraping 5ft11?
Yo
said on 7/Jul/11
In Stargate, he looks around 5.11
Rampage(-_-_-)Clover
said on 19/May/11
I gauge 176cm or 177cm tops in the pic
Anonymous
said on 22/Jan/11
5'11" for sure
rob89
said on 14/Mar/09
Looks a strong 5'9, but since he's not standing straight, i could see a full 5'10 but nothing more though.
Ian
said on 27/Nov/08
He looks 1.5 inches taller than 5ft8.5 Rob.
Ras
said on 20/Nov/08
I'd say 5'9.25 if he stands up straight.
Josh
said on 19/Nov/08
5'9.25 (176cm)
Stiffelio
said on 18/Nov/08
He doesn't look 2 inches taller than you, Rob. Besides, you say he had a 1/2 inch shoe sole advantage on you. Am i missing something?
[Editor Rob: just 1/4 inch. He did look standing with good posture a 5ft 10 guy.]
ronyo98
said on 18/Nov/08
He's leaning a bit more than you Rob,also slouching slitghly and there's 0.5" difference. If he would stand straight I say max 1.5" difference. But he's footwear gives 0.25" advantage. So he's 1.25" taller than you and that makes him 5.9.25"