Lexa Doig's Height
5ft 5 (165.1 cm)
Canadian Actress, known for roles in TV series such as Andromeda, Continuum, Stargate: SG1 and Eureka. In this convention photo I had about an inch sneaker and Lexa wore a 3-inch heel. She mentioned her height and weight in a Calgary Herald interview:
"I'm like 5'6 and 115 pounds"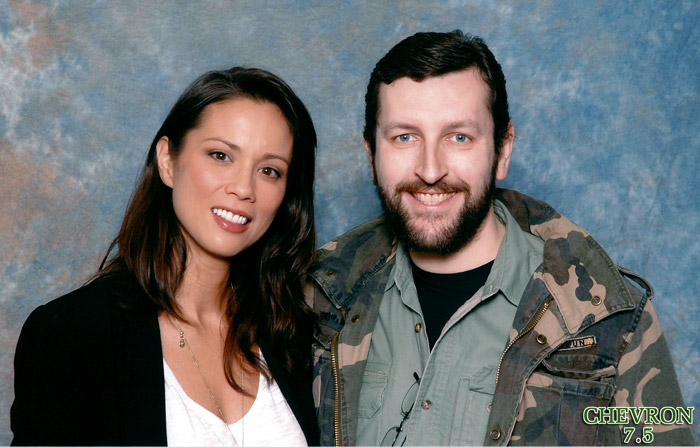 5ft 8 Rob and Lexa @ Massive Events Chevron 7.5, 2010
You May Be Interested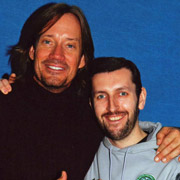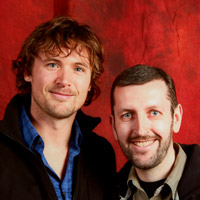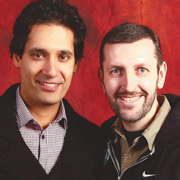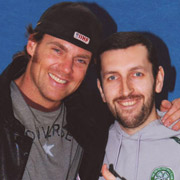 Add a Comment
18 comments
Average Guess (16 Votes)
5ft 4.58in (164cm)
Nik
said on 17/Oct/19
She's like 5'5"! 🐩! It's great that Lexa and Michael Shanks have both popped up as consecutive random celebs!
Nik
said on 6/Sep/18
I also like her comment "I'm like 5'6 and 115 pounds"! The average vote is too low, she is losing height! Lexa Doig can have a 🐩 from me!
Nik
said on 29/Jun/18
I like her name! 5'5"!
davec
said on 20/Feb/18
She looks about 2" shorter than you with the 2" heel advantage. I would put her at about 5'4" 5'4.5"
Bobby
said on 3/Jul/17
She looks two inches shorter than you here, and accounting for the footwear advantage, this means she is 5'8 range with the heels, and you would be 5'10 range. What's going on here? Am I forgetting something?
Bammer
said on 23/Jun/17
I'd say spot on 5'5. And she's still a very pretty lady.
@Anthony. Maybe Good genes - (or a good Plastic Surgeon) ;)
Anthony
said on 10/Jun/17
WTF I thought she was like 20+
S.J.H
said on 21/Mar/17
5'4 claim 5'6
lala
said on 1/Dec/14
I see 2 inches in the picture (but of course I wasn't there).
J.Lee
said on 27/May/14
Rob even with 3 inch heels, you look around 2 inches taller still. Is that an accurate statement?

Editor Rob
well she was at least an inch smaller, but I don't think she was 2 inches.
Alex 6ft 0 1/8
said on 2/Dec/13
Shes getting 2-2.5 inches from her heels assuming 3 inch heels give that. Rob only an inch so that's 1-1.5 inch more footwear she would have. Taking that into account he would have 3 inches or so on her barefoot.

Editor Rob
I try to talk in actual heel heights, so when I say 3 I mean 3 actual inches :)
These boots
was her footwear that day.
Arch Stanton
said on 8/Oct/13
@Yaspaa, I'm guessing you're under 20 and think of 40 as old. You'll be 40 before you know it!! Hell I don't even think of 50 as old these days, I'm sure it'll seem increasingly less old the nearer I get to it!
Yaspaa
said on 24/Jun/13
Damn fine for a 40 year old, hell, damn fine period.
Rikashiku
said on 16/Nov/12
In this pic she looks 5'7". Rob says he is wearing 1" sneakers and she is wearing 3" heels. So that places her around 5'5".
Mathew
said on 7/Sep/12
5'5" in the morning probably.
Dmeyer
said on 2/Sep/12
My wife is 5'4.5 in wearing 3-4 in apears without a problem weak 5'8 like 5'7.5 , raughly shorter than 5'9 brother and taller than 5'7 brother when they have normal shoes
Dmeyer
said on 2/Sep/12
In better postue she'll be 1 in shorter than you 5'9.1 in shoes on so about 5'8 shoes solid 5'5 ,
Editor Rob
said on 17/Apr/06

In 2001 cinefantastique article it mentioned:
"I wasn't even remotely successful at modelling because I was short [five foot six]"