Cary Elwes Height
5ft 11 (180.3 cm)
English actor, best known for films like The Princess Bride, Saw, Hot Shots!, Twister and Robin Hood: Men in Tights. In this photo I was in
Clarks Boots
, whilst Cary had Converse, about 1/3rd inch thinner than my footwear.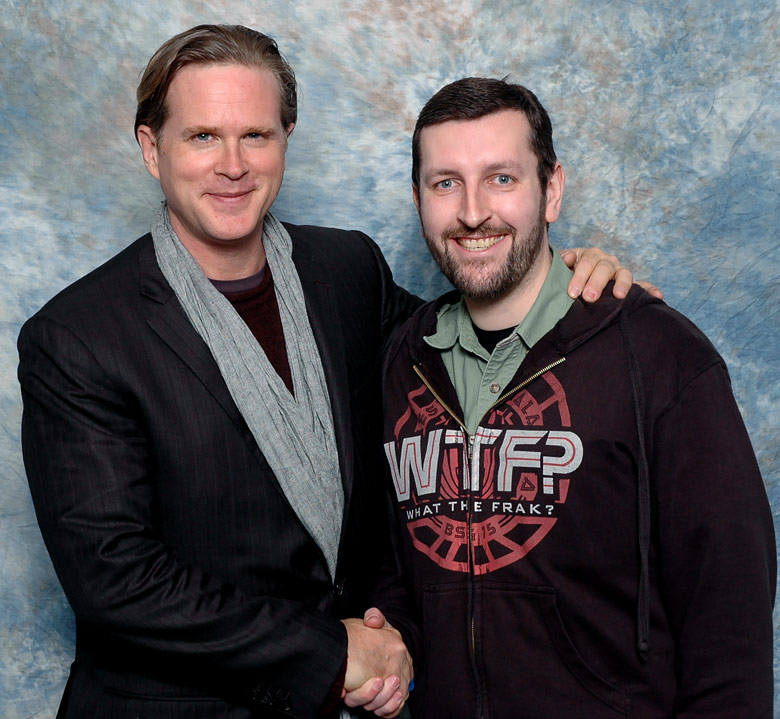 5ft 8 Rob and Cary @ Collectormania London (27 Nov 2010)
You May Be Interested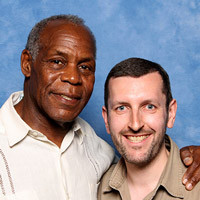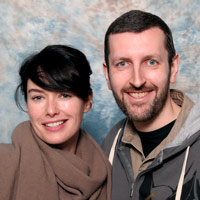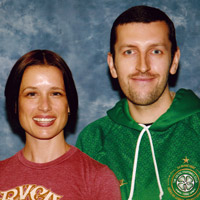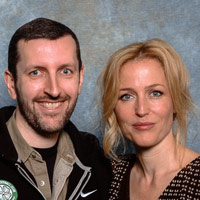 Add a Comment
109 comments
Average Guess (71 Votes)
5ft 11.05in (180.5cm)
C: TheHeightAnalyzer
said on 5/Sep/21
I think he could be a weak 6 feet, at least in his younger years. In The Crush, he didn't look much shorter than 6'1'' Kurtwood Smith. The height difference between the two actors was 1 to 2 inches in that film.
berta
said on 1/Sep/21
in this photo he looks almost 180 that means he is a little over 180 with the same footwear. i can never see this guy under 180 and never over 181,5 as usual i take the middle. i think he is about 180,7
Rampage(-_-_-)Clover
said on 30/Aug/21
He's never claimed a height
6'4" Leprechaun
said on 15/Aug/21
The only honest actor about his height besides Danny Glover. Close to 5'11".
VitoCheng
said on 9/Jun/21
Maybe he was 5'11"25 when he was young, and in two years he will be 60 years old, now it should be 5'11" flat
Megrace
said on 8/Apr/21
5'11"
Rampage(-_-_-)Clover
said on 11/Feb/21
I wouldn't go below 5ft11 and as much as 181cm is arguable. 6ft is a stretch though (except maybe has a chance out of bed). Edged by Paxton in Twister and it also seems apparent when you compare the photos with Rob
slim 6'1
said on 8/Feb/21
Flat 5'11"
VitoCheng
said on 5/Feb/21
5ft11⅛ seems more accurate
Miss Sandy Cowell
said on 19/Nov/20
@ Sulu2020 - ....but if Cary is of average human male height, that would make Rob rather on the short side. Judging by how Rob compares with other male celebs, I'd say he's only a weeny bit below average, if that, and we have to remember that most male movie stars are rather tall. I've read that around 5ft11+ is favoured for a romantic lead, depending on the height of the leading lady.
Cheers and good vibes go your way from mine, Sulu! 😁👌
Cary gets 5ft11. 😄👍📏
Miss Sandy Cowell
said on 26/Oct/20
@ Sulu2020 - Hi there! I consider Cary to be above average height for a man, but as far as the acting world goes, you do have a valid point! Cheers Sulu, and nice to meet you! I like your name, BTW.... 😁👍
Miss Sandy Cowell
said on 26/Oct/20
🎁🎂🎈🎊 Happy Birthday Cary! 🎊🎈🎂🎁
Many Happy Returns to Cary Elwes, who celebrates his 58th Birthday today. He starred in the first and best 'Saw' movie AND he's starred in the 'X' Files, two brilliant credits to his name!
5ft11 😁👍
🎁🎂🎈🎊🎁🎂🎈🎊🎁🎂🎈🎊🎁🎂🎈🎊
Sulu2020
said on 22/Oct/20
He's average height for a man.
Rampage(-_-_-)Clover
said on 3/Sep/20
you could argue a bit over this. Looked similar to Paxton in Twister (maybe a hair shorter)
VitoCheng
said on 11/Jul/20
I saw 181cm from him
Jani
said on 28/May/20
Looked about 180cm compared to 184-185cm Mitch Pileggi in X-files. No more no less
Nik
said on 5/Feb/20
The average guess justifies the listing!
VitoCheng
said on 4/Feb/20
180~181cm
'Annonymous'
said on 4/May/19
Rob, you said 5'11" is the lowest mark you would guess for Cary and 5'11.25" is the highest and that 5'11" and 1/8 inch is something he really can measure. Rob, if you admitted that he can measure around 1/8 inch over 5'11" just give him that mark.
Matt Shannon
said on 23/Jan/19
In the photo he looks about 3 inches taller than you since you have more footwear than him I think he needs a 1/8 or 1/4 upgrade.
Andrea
said on 7/Dec/18
He may well be a legit 5'11, but he doesn't look much over 5'10.5 here...
Zampo
said on 2/Nov/18
Fits into the same Category with guys like David Blue and Finn Jones, somewhere between 5'11-5'11.25 range. Solid 5'11 range.
Nik
said on 19/Sep/18
No less than 5'11"!
Jake: 1.84 m- 1.85 m
said on 29/Aug/18
Rob, is there a chance he's the 181 you had him at initially? To me he appears a strong 5-11 for sure. Maybe, as others have noted, he's one for the 5ft 11 and 1/8in? I think he'd be 5-11 and change for much of the day,and he appears tallish in most films. What do you reckon?

Editor Rob
5ft 11 or 11.25 could be argued, so he may well fall somewhere in that range.
Nik
said on 4/Jul/18
He certainly clears 5'11"!
Zampo
said on 5/Jun/18
He looks a good 5'11 to me. In fact i think there would be more of a chance he could measure above the mark than under.
Bobby
said on 25/May/18
Maybe 5'10.75?

Editor Rob
Wouldn't be that low
176cm guy
said on 22/Apr/18
Hey Rob, is 5'11 1/8" possible? Since you put him at 5'11 1/4" one time for quite a while before setting him down as 5'11 flat.

Editor Rob
He may well measure around that mark.
@HeightcrazyRed6ft
said on 1/Oct/17
Looks 5´10.66"-5´10.75" age 48 in the pic
Johan
said on 25/Mar/17
Rampage(-_-_-)Clover said on 24/Mar/17
This guy is strong evidence that Paxton was once 6ft
With the old listing yes but now it adds up to Paxton never being over 5'11.5".
I now understand the downgrade.
Charlie
said on 25/Mar/17
He looks like a 5 ft 10 guy to me. He could be wearing shoe lifts as well. You never know with some of these actors.

Editor Rob
Charlie there is zero chance he's wearing lifts, he's got converse this day and certainly when I looked, there were no big bulges.

Rampage(-_-_-)Clover
said on 24/Mar/17
This guy is strong evidence that Paxton was once 6ft
berta
said on 23/Mar/17
Rob when he comes up as a photo on " you may be interested" he is listed as 181. To me he have looked in movies like a strong 180 guy he could be this height or 181. bill paxton if i remmeber right was 2 cm taller wasnt he?

Editor Rob
the 5ft 11 (180) should be the correct listing, Paxton in person is taller, although in a film like Twister it wasn't the greatest for comparisons.
Delvin chung
said on 9/Mar/17
Is 179.5 cm ( 5'10 2/3) posssible without the shoe advantage ?

Editor Rob
wouldn't go that short.
Rampage(-_-_-)Clover
said on 1/Mar/17
Looked more 5ft11 in Twister w/h Paxton (who you could was 6ft)
Strong 5ft9
said on 4/Jan/17
@Flyin Yes.
Flyin
said on 26/Dec/16
Has he just been given a 1cm downgrade?.
Rampage(-_-_-)Clover
said on 18/Dec/16
5ft11 flat works just as well
Johan
said on 8/Dec/16
Well considering that Rob is more 5'8.25" than 5'8" on the nose he looks 5'10.75" to me in the pic. Then he has a 1/3 inch less shoe so he should fall between 5'11" - 5'11.25".
Like I said just seems a bit harsh since Rob is going with the lowest for him. Compared to guys like Brian Austin Green who look nothing like a solid 5'11".
In metric my guess has always been somewhere 180.4-181cm.
This listing puts him 180.4 cm tops because he is rounded down.
Shredder
said on 6/Dec/16
He looks 5'10.5 max and has not even 1/2 less shoes , 5'11 max
Giorgi
said on 4/Dec/16
Rob, you should add a page for latest height adjustments. Would be very interesting.
Johan
said on 4/Dec/16
This could be an exact guess but compared to many other listed actors seems a bit harsh.
He has less shoe for one, I thought the 181 listing was fair.
He always agave off a taller impression than many 5'11" flat listed actors.
Andrea
said on 2/Dec/16
And it took you 6 years to realize that? xD

Editor Rob
the database evolves, there was a 10 year old listing I seen the other day which I realised was too high when adding a photo to the page.
Andrea
said on 2/Dec/16
Why did you decide to downgrade him, after so many years, Rob?
I thought you said he looks a solid 5'11 in person (and you usually give 181 to those that you call "solid 5'11")!
Honestly, I don't think he's as low as 5'10 like some people are trying to say but he does look a weak 5'11 in the picture (of course, considering he has less footwear)...

Editor Rob
compared to the photographer, I really think there was an inch difference between how Cary and Joe Calzaghe looked.
6'1 cowboy
said on 1/Dec/16
He has several pictures with Tobin and only looks a max inch taller. I think he is closer to 5'10 than 5'11. Maybe close to 5'10 1/2. He may have had small lift in this pic with Rob, I can see some celebs doing that if they know they'll be taking pics with fans.
Shredder
said on 1/Dec/16
S.J.H , that's too low but I wouldn't put him over 5'11
Johno
said on 1/Dec/16
Yeh he would average around 5'11.25.
Rampage(-_-_-)Clover
said on 30/Nov/16
Strong 5ft11 for Elwes means a weak 6ft for Bill Paxton going by how they looked face to face in Twister...although the latter looked near 2in taller with the probable aid of decent heeled cowboy boots!
S.J.H
said on 30/Nov/16
Cary is 5 foot 10.25
alex
said on 30/Oct/16
no no no rob u have it all wrong, he is 5'10-5'10.5". you draw the line at the very top of his hair. his actual head(skull) is .5-.75 lower

Editor Rob
I mention I have a good 1/3rd inch more shoe than him.
Giorgi
said on 28/Oct/16
Frankly, male average seems even more to me. I thought average male height was 5'9". And in hollywood they say this number is even lower. Could basketball players for ex. affect this number, Rob? And generally what's average male height based on your observation?

Editor Rob
for this site, it is a more varied sampling of humans. You have 4500 odd males. If you took a random sample in the US of males you wouldn't end up with 20 7ft or over, and neither would you have 20 males under 5ft.

I think though the average at a solid 5ft 10 is slightly more than you'd expect because of the extra proportion of sports stars who are of a taller stature.
Giorgi
said on 20/Oct/16
Rob, have you considered calculating the average height of your celebs?

Editor Rob
currently:
4375 Females
4531 Males

Average Male 5ft 10.19
Average Female 5ft 5.57

I think more taller females have been added than you'd find normally (a fair amount of models and sportswomen) so that average is a bit taller.

170cm Air force one guy
said on 13/Oct/16
How likely is 5'11 for Cary today?

Editor Rob
in last 6 years he might have reached an age for a small bit of loss, but we could be talking 1/8th inch...very possible still a strong 5ft 11.
Josh Jeffords
said on 29/Aug/16
I'd say spot on he is likely 5 11 to 511.25.
Never looked short or super tall.
Pretty much average for Anglo saxon.
5'6.5 Indiana jones guy
said on 21/Jun/16
Any chance of him being 5'11?

Editor Rob
there is a chance, but generally I'd have put him in solid 5ft 11 range.
Arch Stanton
said on 15/May/16
About right. Reminds me of Jesse Spencer in The Princess Bride, doesn't look like him now though.
5'6 Aravind
said on 11/May/16
Will celebheights celebrate his 55th birthday as 5'10.5 as his height and 5'11.25 as his peak height?

Editor Rob
I'm not sure he's really lost that much height.
Aravind
said on 12/Apr/16
As the somewhat protagonist and somewhat antagonist,in The Jungle Book,Cary Elwes was 6'0.
mrtguy
said on 11/Apr/16
I still remember Princess Bride and he was a great actor
Paleman
said on 9/Apr/16
If he had less footwear in the picture Rob like you mentioned earlier in the comments then 181cm seems spot on. Surpisingly tall guy.
Which one looked taller in Princess Bride, Patinkin or Elwes? I don't remember... They should've been very close to each other in height, although today Patinkin seems to have shrunk a little bit more than Elwes.
charlie
said on 28/Feb/16
I would say Cary is 5 foot 10 inches.
Rampage(-_-_-)Clover
said on 23/Apr/15
Rob, what was he like in person?

Editor Rob
pleasant...his autograph is one of the simplest I've seen.
120
said on 31/Mar/15
181 cm is spot on
james
said on 20/Sep/14
Movie camera's make actor's look taller than they are
cd
said on 30/Aug/14
Rob, any idea on Leigh Whannell's height? He and Cary never actually stood together in Saw, but he always struck me as a short, skinny guy..

Editor Rob
yes somewhere in 169-70 range is possible
the shredder
said on 23/Aug/14
Rob have you seen Glover next to him? Glover looks 6'3 .

Editor Rob
the photo with glover in cap? He/shawnee smith might have a little bit of camera advantage there
the shredder
said on 12/May/14
5'10.75 , no way 3 inches on Rob.

Editor Rob
he had less footwear
avi
said on 30/Jan/14
Eric idle is about 1 inch taller so this guy is over 5'11 . Idle is almost 6'0.5 probably...
Sean73
said on 1/Dec/13
He's awesome in kiss the girls.Rob your spot on.
Gregorovich
said on 25/Oct/13
I expected him to be around my height of 5'10" so I surprised when he walked past me and was nearly 6 foot. For me, Cary is a tad taller than Dean "Superman" Cain, who is listed as 5'11.5" here.
Emil
said on 18/Apr/13
lol I thought he was at least 6'2 after I watched Saw! Quite a shocker that Leigh Whannel also is shorter than 5'7
Tempest
said on 6/Mar/13
That's actually more like 2.5 inches over Rob. Rob's hair is very short and close to his head while Cary's hair adds almost an inch. I'd give Cary Elwes 5'11" maximum.
Dmeyer
said on 16/Dec/12
I think i will look taller than rosenbaum and elwes and blue , if we had a pic together they are guys who dip under 181cm Mark at night like 180.5
Byron T.
said on 11/Nov/12
On screen, Cary Elwes always appeared to be in the 5'11''-6'' range, so this listing seems accurate. Rob, do you have a set limit of how much money you're willing to pay for a celebrity photo op?

Editor Rob
since the site is a business to me, I do have to consider whether some are worth it.

Like say someone like diana rigg, at 35 for a photo op that to me was too much money for someone like that, so I have not spent money when I think they are overpriced.
UK183cm
said on 8/Nov/12
Rob that is hilarious, there should be a law against autographs which are just too simple. It's like using a one character password, it's too easy to replicate.

Editor Rob
Lo Sgozzatore
said on 2/Nov/12
Rob, are you joking? Or you really give 1 cm extra just because he's nice? The funny thing is that you are the first saying, in the FAQ, that you are as objective as possible!

Editor Rob
I think his range is 180 to 181 so I go with the top of that. He was shorter than the photographer who isn't over 182cm...

Speaking of objectivity, cary is a nice chap but has a terrible auto, I thought he could muster more than a letter C for fans. To me it seemed a joke...but of course my disdain for the worst autograph I've seen a celebrity give paying fans has no bearing on guessing height.
Aragorn 5'11
said on 2/Nov/12
3 inches taller than Rob. If Rob is 5'8 then he's 5'11. If Rob is 5'8.25 then he is 5'11.25 (as listed). And if Rob is 5'9 then he would be 6'0.
Gregorovich
said on 1/Nov/12
I personally think 5'11.5" is more accurate. I think he's slouching a little in the photo with Rob. He comes across as a tall guy in person. Almost 6 foot but not quite.
Petitmiam
said on 30/Oct/12
Damn, he looks hot. Wish I could be Rob in tht photo. Sadly if I ever met him, he would dwarf me by about 30cm though, but then if I ever met him, I doubt I would mind. Might just have a bit of trouble getting his attention.
Hew
said on 30/Oct/12
This looks about right. 180,5 ~ 181 cm.
Gregorovich
said on 29/Oct/12
I saw Cary (listed here as 181cm) and Dean Cain (listed as 183) on back to back days at the same place in Malibu (and I was wearing same footwear), and Cary is the taller of the two - something's amiss. Their heights should be reversed.
Gregorovich
said on 28/Oct/12
Easily an inch taller than me. I would bet 182.
Gregorovich
said on 27/Oct/12
I just spoke with him at the Malibu Country Mart. Very friendly. I am 5'10", and I would put him close to 6' even. around 1.5 to 2 inches taller than me.
avi
said on 26/Oct/12
yes Clinton Kelly is 6'3ish had almost 4 inches on him so 5'11 is right no more
Aragorn 5'11
said on 26/Oct/12
Looked 4 inches shorter than Morgan Freeman (6'2).
James
said on 26/Oct/12
Looked 6'2 in saw
Mathew
said on 15/Oct/12
Yeah, I can believe 181 cm. I wouldn't go up to 182 cm though.
mofo
said on 15/Oct/12
5ft11.25 looks about right!
Derek D
said on 15/Oct/12
ChopChop24 says on 3/Oct/12
Hey, I just saw Elwes on The Chew on ABC, and he was shorter than almost everyone on set, including chef Mario Battali, some other cooking chick, way shorter than another host, Clinton Kelly.. and the same height as co-host Daphne Oz. I was really shocked at how short he was standing next to everyone.
Well he clearly was standing next to tall - ish people. Look at how tall he looks next to Rob, a solid 5'11.
Josh B
said on 15/Oct/12
Taken Rob 2 years to put the photo up lol accurate listing
Maurice
said on 15/Oct/12
Looks 179-180cm in this photo, so 180-181cm with footwear difference.
Larc-186.7-188.6cm
said on 15/Oct/12
Easily over 5'11, the listing is correct.
ChopChop24
said on 3/Oct/12
Hey, I just saw Elwes on The Chew on ABC, and he was shorter than almost everyone on set, including chef Mario Battali, some other cooking chick, way shorter than another host, Clinton Kelly.. and the same height as co-host Daphne Oz. I was really shocked at how short he was standing next to everyone.
Godred
said on 6/Aug/12
he`s not the 6`2 some are suggesting,and he`s not 5`7 either.He`s a minimum 5`10 and a maximum 6 ft, so around the 5`11 mark is probably correct.
Tyler
said on 8/Jul/11
No way. He's at least 6'0". He's always struck me as 6'2".
Sabre
said on 21/Apr/11
I just rewatched "Robin Hood Men in Tights" and he seemed not much taller than 5'7 Amy Yasbeck, I always thought him to be around 5'11 but it seems inconceivable now seeing as he appeared about 2 inches taller than her. The angle and uneven ground can only account for so much...
Legend
said on 10/Apr/11
He's 5'10.25
Larc 6 ft 1.5 in
said on 11/Mar/11
With boots on he was taller than 5'11.5 Patinkin in The Princess Bride, but without them he is probably an hair shorter.
He looked also only a bit shorter than Jim Carrey in Liar Liar, 181cm is close.
jake
said on 16/Feb/11
he looks tallish, 181 cm is close i think
Anonymous
said on 25/Jan/11
no ive met him. he is way taller. im 5'8. he is atleast 6'2. guarantee
jf
said on 6/Jun/09
In Princess Bride he looked taller than Robin Wright Penn and Wallace Shawn.
adam
said on 12/Oct/08
A solid 5-11 peak, I`d say.
RICHARD
said on 22/Jul/07
Eric Allan Kramer's height is 6'2 1/2 so Cary must have to be 5'11. Cary is now 45 and still looks 5'11,but I agree with THE HORSE OF FUNK Cary's not 6'
Nikki
said on 15/Mar/07
Why don't we see anything about Eric Allan Kramer (Little John) from "Men in Tights" - That guy is big! - He looks to be at least 6'4" or more
Antron
said on 10/Feb/07
looked a couple inches shorter than Jim Carrey in Liar Liar... this seems right
RICHARD
said on 20/Nov/06
Well since Cary gained weight in the 90s and 00s I would say he is 5'11''. after seeing him in Saw,he looked like he was a tall dude but definetly not over 6' so 5'11'' is his real height
The Horse of FUNK
said on 2/May/06
Another one of my favorite actors. This guy's definitely not below 180cm. So this looks accurate for him, 'cause he's not 6' either.
About Andre: Andre The Giant was uhhh.... a Giant! It's called Gigantism, like the opposite of dwarfism. People who are official giants tend to shrink quite a bit compared to regular people. So, it's very possible he was in the 6'10+ range and lost a good deal of height. Also, the source you heard this 6'5 claim might be total bull. That's always a very good possibility, too.
Massimo
said on 26/Jul/05
Andre' Rousimoff looked twice his height in the Principessa Bride movie! Someone on this site said that Andre' was 6'5" at autopsy, well, he was in his later(or latest) years when he played as Fezzik in that movie and looked much taller than 6'5"! I think he looked about 6'10". But, if Andre' really was close to 6'5", then Cary wasn't 5'11"...No way!
debi
said on 31/May/05
He told me he was six feet tall.