Catherine Bell's Height
5ft 9 (175.3 cm)
English born American actress best known for her portrayal of Lt. Col. Sarah MacKenzie on long running tv series JAG aswell as playing Denise Sherwood on Army Wives.
How tall I am. David is 6'4" so people assume I am shorter because they don't realize how tall he is. I'm 5'9.
Be proud of ur height! Im 5'9".
I wasnt tall enf 4 runway! Not 5'11"-6'
3 thngs I hear most whn ppl finally realze its me:Taller in person.Prettier in person.Thinner in person! So Im short fat & old on tv? ;)

Photos by PR Photos
You May Be Interested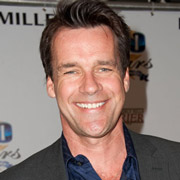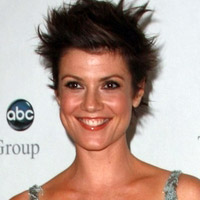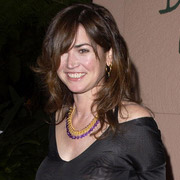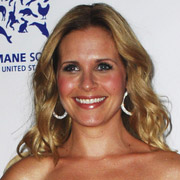 Add a Comment
40 comments
Average Guess (11 Votes)
5ft 8.95in (175.1cm)
Nik Ashton
said on 25/Dec/19
She puts the 't` in tall!
Iman Ahmad
said on 10/Sep/19
I Guess She Is 175,1 cm , She Has 175,1 cm Body , A Lovely Woman ,
Iman Baihaqi
said on 30/Aug/19
I Guess She Is 175,5 cm , she is 175,5 cm Barefoot , A Lovely Woman ,
Nik
said on 3/Aug/19
This is what 5'9" looks like!
Nik
said on 20/Jun/18
We should all be proud of our height! Catherine Bell is tall and she can be proud of it!
MAD SAM
said on 19/Jun/18
She's exact 175 cm and she can be proud of it
star69
said on 1/Feb/18
5'9 and pretty
Water-ur-Cermet
said on 20/Mar/15
after reading some of these comments, I feel so proud of my height! I am 5'10" and an 18 year old girl...i feel so tall!
ricky
said on 4/Mar/15
they use to state her height at being 5'10.
2F2F
said on 23/May/14
@jim Sorry but she is not 5'5', she is taller than you lol i met her and im 5'10 and she was almost as tall as me and she was wearing flip flops with no heel.
2F2F
said on 23/May/14
I met her and took a pic with her. Im 5'10, was wearing shoes with less than an inch of heel, and she was wearing flip flops and was almost my exact height. She is awesome and tall!
truth
said on 31/Dec/13
of course he is tall, she is 5ft9 or thereabouts, 5ft9 is solid tall for a woman.
Tom
said on 1/Oct/13
No way Catherine is 5'5", maybe she wants to be but definitely she s not that height. I've seen her on location during Army Wives and she is very tall, I'd say 6 feet.
jim
said on 24/Feb/13
I worked season 3 on Army Wives with her...very nice girl btw, but she is only about 5'5" or 5'6".. I'm 5'8" and in our scenes together it's very obvious.
Cristi
said on 13/Nov/12
Please Catherine Bell is taller than 175cm! My best friend is that height, no way she is as tall as my friend, because my husband met Catherine last year and he was impressed by how tall she was, and her daugther (born in 2003) was very tall too. Nothing wrong with being a tall woman.
CMB
said on 6/Dec/11
I know her stand in....Catherine is 5'9"
Marianita
said on 20/Sep/11
Agree, Catherine is a TALL girl. 5'6" means she is almost as tall as Jennifer Aniston and Courtney Cox who are like 5'5" - 5'4", pleaseee she is WAY taller these actresses! She may want to be shorter but she is NOT, sorry.
mf
said on 12/Aug/11
No way she's 5'6". She's an amazon.
Charleston Write
said on 20/Jun/11
Cat is only about 5'6. I have worked with her on Army Wives, and I am 5'8, and I was taller than her by a few inches.
Mariana
said on 24/Feb/11
I also think Catherine is taller than 5'9", she must be 6 feet. And she is right, because she tends to act with taller men most people think she is shorter. Definitely 6 feet in my opinion, but I guess she prefers to state she is shorter.
Big King
said on 15/Dec/08
No way 5'8.5". Even above 5'9". How about buying that?
cjt92530
said on 1/Dec/08
She is 5' 8.5" actually. Unless she has had bone extensions put into her legs, that is how tall she is. You can take that to the bank.
Big King
said on 13/Oct/08
Whenever I see 5'10" for a woman, I have to think of Catherine Bell.
Big King
said on 8/Sep/08
Catherine Bell has shoe size 10 (42 to us Europeans). What do you say about her feet?
Big King
said on 7/Sep/08
Especially the female celebrities are well known for downgrading their heights. Maybe it would be a further solution to put Catherine Bell to 5'9 1/2" but 5'10" is her true height!
Big King
said on 4/Sep/08
Yeah, 5'10 1/2" or maybe 5'11" but 5'10 1/2" could be her height.
Big King
said on 4/Sep/08
Catherine is one of these actors who are downgrading their heights. 5'9" is a lie! She already got measured 5'10" so where's the problem?
M.P.
said on 7/May/08
She's pretty big, so I think she's lying. She's probably 5'10" 1/2 and he's probably only 6'2"-6'3".
Euan
said on 4/May/08
Scottish-Iranian-American born in London....quite a mix
Ruja
said on 21/Mar/08
Also 5'10" is downgraded. Catherine Bell's height is 5'11"!
Seby
said on 20/Mar/08
Rob, on which website of Catherine Bell, she said 5'9"? I don't believe that she may be only 5'9". She is 5'10" and she looks that tall. Bell is one of the hottest girls in the world. But I would also agree if we could change Bell's height to 5'9 1/2".
[Editor Rob: what I say above, 'from her own website'.]
Max
said on 20/Apr/07
My little sister meet her in England awhile back, She is 6' even and had a good 3 inches on Bell. Both had on similar shoes so 5'9" sounds about right.
Franco
said on 22/Dec/06
i like how everyone says 5'10 and she corrects them saying i'm only 5'9.
honest? or just down-grading herself because tall women aren't as appreciated unless it is Playboy and Pr0n? hmmm
she looks 5'9 and since she most of the time got some good size shoes she looks more taller.
regardless i beat her anyday. im 6'4 (1'93cm) with no shoes mmmmuahahaha tower over everyone. :D
women respond like these in most cases :
if shorter than what is being mentioned, they would say "i'm ONLY blah blah"
if taller they are taller than mentioned, they would say "i'm a BIT taller blah blah"
it's just a way to say things, it doesn't mean they are short or tall. :)
Zapp Brannigan
said on 27/Sep/06
Like she said, David James Elliot is huge, so she looks short next to him.
DutchGirl
said on 1/Sep/06
nah, I definitely don't feel short, we Dutch people might be tall, but not so many women are taller than I'm :)
Anonymous
said on 31/Aug/06
"I am ONLY 5'9? What does that mean? ONLY...? Last time I checked 5'9" is above average for American and English women...
[Editor Rob: because a lot of magazines went to an erm 'source' and wrote 5ft 10 a lot, she doesn't want an inch more than she is]
Anonymous
said on 10/Mar/06
To DutchGirl: Even at 6 ft u must feel short, cos dutch girls are all so tall
CelebHeights Editor
said on 13/Jan/06
FHM:
"As a 5-foot-10 woman, what's the shortest a guy could be to go out with you?"
Catherine: "Well, I'm only 5-9, but everyone prints it wrong"
Titmouse
said on 23/Dec/05
She is much taller than Kelly Preston (5'7), but little bit shorter than Jenna Elfman (5'10).
http://cache.gettyimages.com/comp/1733445.jpg?x=x&dasite=GettyImages&ef=2&ev=1&dareq=AB27D05020109421F649327B4EE08E348E85002D4E9FB0E2
Gigy
said on 20/Jun/05
Wow, I thought she was at least 178 cm/5'10!
If this info is true, than I am taller than her (I am 176.5 cm tall) by half an inch!
[Editor Rob: she said it herself...5ft 9, and she looks it, but sometimes wearing big heels and her figure can give her the look of an extra inch]