Charlene Tilton's Height
4ft 11 (149.9 cm)
American actress best known for playing Lucy Ewing on TV series Dallas. She says
"I'm 5'2" - 5'5" with platforms"
although in 2012 in the Daily Mail she says
"I'm only 4ft 11in and quite busty, and when I put on weight it shows. My weight fluctuates by about 10lb."
At this event, Charlene had about 2 inches more footwear than me.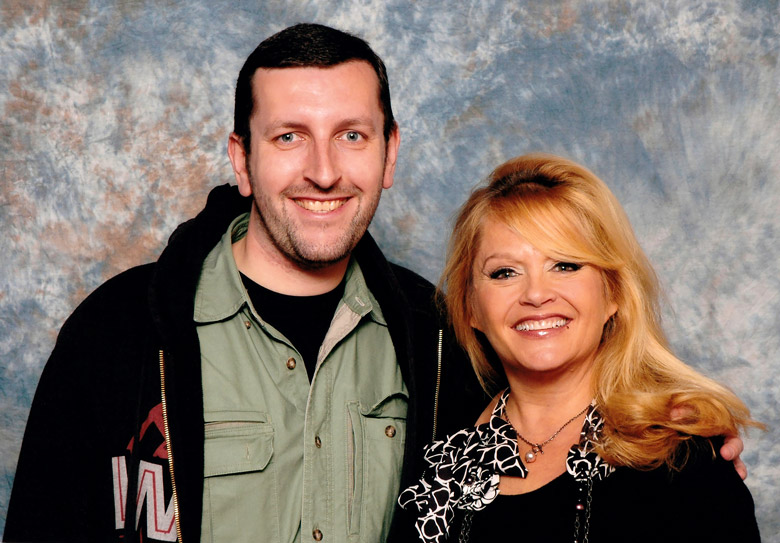 5ft 8 Rob and Charlene @ Autographica 2010
I'm only five feet tall, so every pound I put on looks like five.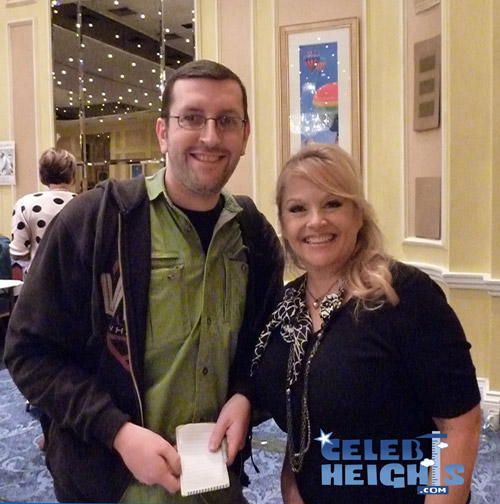 You May Be Interested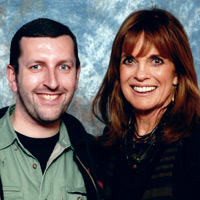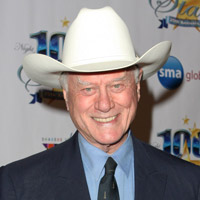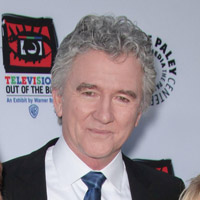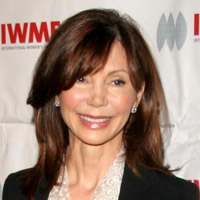 Add a Comment
33 comments
Average Guess (13 Votes)
4ft 10.6in (148.8cm)
Infalible
said on 18/Nov/20
149 cm
Nik
said on 29/Jun/20
@ makeyes - 2 true!
Nik
said on 16/May/20
@ Bobby - I thought those things too!
Christian 6'5 3/8"
said on 20/Nov/18
@Bobby
She's probably 4'10.5" but rounds up to 4'11".
Bobby
said on 16/Nov/18
Wow, 4'11, I'd be so tempted to just say I am 5ft tall, but I respect her honesty.
wishbone
said on 16/Oct/18
It's amazing how many December babies are short! For example,my sweet friend Annette Kimmett (Dec.14) is 5'! Patty Duke (Dec.14) is 5',too. Cathy Rigby (Dec.12) is also 5'. (Nice Celebheights will add her soon!) Rita Moreno (Dec.12) is 5'3". Alyssa Milano (Dec.18) is 5'2",as is Barbara Mandrell (Dec.25). Susan Lucci (Dec.23) is 5'1".Sissy Spacek (Dec.24) is 5'1". Bette Midler (Dec.1) is 5'. Mary Martin (Dec.7) stood 5'2". My friend Renee (Dec.6) is 5'21/4". And Marisa Tomei (Dec.4) stands 5'3". And Dec.3 baby Charlene Tilton's 4'11". But it isn't easy being small! One time on Alive And Well when sweet 5' cohost Cathy Rigby and 5'3" model Susan Gallagher (Dec.10) did a sweet petite size fashion show in which ALL the petite models (Cathy and Susan used ACTUAL petite women on these fashion shows to help my small friends like Annette,Alice (5'),Joanie (4'10"),Debbie Rice Paul (5'),Debbie Jones (4'11"),Kimmy Parameco (4'10"),Kelly Brough (5'),Kelly Mickolaczyk (5'),Kathy (5'2"),Julie Wright (5'2"),Hayley (5'),Lupe (4'10"),Kelly Moran (5'2"),Barbara Sullivan (5'3"),and other friends who are small) were going to become mommies (fit perfectly,since Cathy was carrying her baby Kaitlin) what it was like for Cathy trying to buy clothes when she had her first three kids. Cathy was anorexic when she had her sons and had small weight gains at that time. Cathy told Susan she noticed with petite sweeties their weight gains were more noticeable because they were short. (But at least Cathy had normal babies. All 4 of her children played in Peter Pan with her.) But at least Cathy didn't feel like somebody stole a crate of bowling balls and jammed the stolen bowling balls down her tiny body! But while I just watched the Dallas episode in which Kristen tried to assassainate JR Ewing to keep him from testifying in an oil stock selling scandal,I find Charlene pretty for a small 4'11" woman.
Ben
said on 16/Nov/17
@ Sandy, whoa you guys are really going at it on this page I see 😁
Btw, 4'10.5 - "4'11" seems fair for Charlene on this page.
Canson
said on 5/Nov/17
4'10.5 with rob
Sandy Cowell
said on 30/Oct/17
@ Gladstone Screwer - Ha ha ha! You've been up to your 🍐 observations again! Fancy that!
@ Nik - Look what I just found! It would seem that Gladstone found another good 🍐 earlier in the year!
I went to Charlene's page in all innocence and found Gladstone here, though he must have put his 🌽 away just before I arrived! Hmmmm... do you think he heard me coming?
As regards Charlene, I remember her in 'Dallas' of course, and the few times I watched it, I can honestly say that I found her one of the nicest, most pleasant of the actresses!
She wasn't as full of herself as the others and I liked her
natural beauty!
The girl known as 'The Poison Dwarf' can have 4ft11. That is what I have read she is - many times!
hyt55
said on 1/Feb/15
Rob smiling extra wide towering over her lol
[Editor Rob: the women taking the picture we were both laughing at as she switched the dial button on the camera instead of pressing the shutter button, so she put it at the wrong dial mode (which was one I used for lower light/no flash and to use with tripod) so it wasn't a very clear photo!]
Rick
said on 10/Aug/14
I see 8 inches between her and Rob.
turk46r
said on 8/Oct/13
Rob, speaking of going undercover, at this point do most of these celebrities realize who you are and why you're posing with them? Very amusing either way.
[Editor Rob: I think very few would know me, of course some might have visited the site and recognise me, but hey, I'm now going into glasses mode, so for future events, well the last one I went to I am now wearing glasses for photos.

that'll keep the celebrities confused ;)]
Ud190.5cm
said on 12/Mar/13
No beard rob? Why?
[Editor Rob: was going undercover that week ;)]
Mathew
said on 4/Sep/12
It's really bizarre to hear someone claiming heights that are 3 inches apart.
little sue
said on 1/Feb/12
I also noticed that when she stood next to one of the professional ice dancers, who is listed at 4ft 11 she looked noticebly shorter. It could be bad posture though as a trained dancer would be trained to carry herself better
Parker
said on 31/Jan/12
I have total respect for your height estimations Rob, but there looked more than a 3 inch difference between Heidi Range and Charlene on Dancing on Ice....in fact it looked closer to 5 inches to me.
[Editor Rob: she could always have lost another bit of height in last 2 years, but 4ft 9 I'm not sure about that one.]
little sue
said on 7/Jan/12
She starts on 'Dancing on Ice' tomorrow, she has said a few times this week ininterviews that she is 4ft 11, although she did say she had shrunk a bit, I doubt it yet, probably just covering up for saying she was 5ft plus in the past
Robby D.
said on 7/Nov/11
She still looks good after all these years. I think she was listed as about 5'1" in her Dallas days.
rob89
said on 4/Sep/11
LMAO at her 5'2" claim! I guess Rob is a solid 6'0" in shoes considering her almost 2" heel/boot advantage LOL. 4'11.5" tops, more like a flat 4'11" IMO.
Ka
said on 28/Jun/11
@ Tony Greene
While I do appreciate your honesty about height, don't you think you're being harsh about your own height? Yeah human height don't count hair, but if you look a legit 5'10 w/(medium thick hair)? You do know that 1.5 in extra boof of hair is very thick, almost like a super spike-up up-do, the one that Joe Flanigan on this site have. If your hair is medium thick, then at worse a 3/4 extra hair, maybe less. So that means you have to be 5'9.25-5'9.5 range. Correct me if I'm wrong
Tony
said on 19/Apr/11
Everyone claims to be a little taller than they are. It's no big deal.
Tony
said on 19/Apr/11
Charlene looks great regardless of her height.
makeyes
said on 6/Apr/11
good things come in small packages.
she does look like a weak 5'0 but because she's a great actress, her height is insignificant, it's called greatness.
linke
said on 3/Apr/11
why does she claim 5'2,she can play bieber's mom in that case.lol
runt
said on 31/Mar/11
wow! they would've never admitted this back in the day--which is stupid...
Click Here
Brad
said on 30/Mar/11
As listed. Lots of box work on "Dallas", she was towered by everybody cept Priscilla Presley.
littlesue
said on 29/Mar/11
she looks about the same height and build as I do next to my 5ft 8 son and I'm about 4ft 11. Her petiteness did make her stand out from the usual Hollywood busty blonde.
Anonymous
said on 5/May/09
i heard once that she is barely 4'8. She always wear 5 inches platforms and looks 5 feet only with them. She' NEVER bare feet.
guyfrommars
said on 21/Dec/08
Agreed that 4'11" is generous. No way she's 5'0". In Dallas (wearing heels) she hardly reached the waist of Patrick Duffy and the other actors. 4'9"-4'10".
Jenn
said on 5/May/08
Most sites list her as 4'11". No way she can reach 5'5" with platforms.
kristian
said on 26/Mar/06
sorry but 5´1 can never be her real height!!!!!
4´11 will be very generous !!!! in my opinion!
heightfan
said on 10/Nov/05
There is no way that she is 5'1", She was nicknamed the Dallas Dwarf. IMO she is 4'9"
Anonymous
said on 16/Sep/05
Perhaps she met she was 5 ft. 2 - 5 ft. 5 depending on the thickness of the platforms. She appears shorter than 5 ft. 2, to me anyway.