Linda Gray's Height
5ft 7 (170.2 cm)
Peak height was 5ft 7 ½ (171.5 cm)
American actress best known for playing Sue Ellen Ewing in Dallas. A 1981 Superstars book described her as 5ft 7.5 and weight: 126lbs. She herself once said in 1980 that in high school she was
"5 foot 8"
. In this photo Linda had about 2 inches more footwear than me.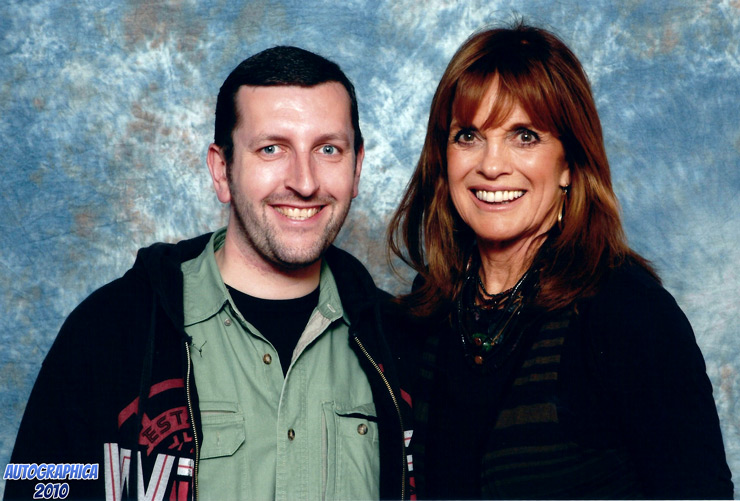 5ft 8 Rob and Linda @ Autographica 2010
On a more physical subject, Gray denied her statistics as published in her CBS bio. "Five-seven and a half is a lie." She picked at her potato salad. "I'm five-eight and a half. But my weight here is perfect -- 126. That's two pounds less than it really is."
-- Detroit Free Press, 1987
You May Be Interested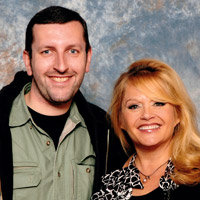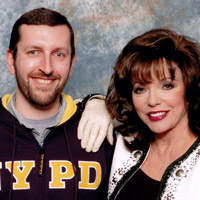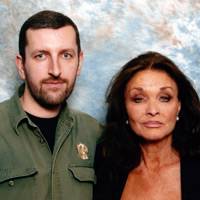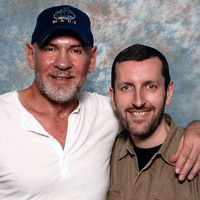 Add a Comment
20 comments
Average Guess (2 Votes)
Peak: 5ft 7.5in (171.5cm)
Current: 5ft 7in (170.2cm)
Nik Ashton
said on 8/Sep/20
Linda hasn't lost much height!
Nik Ashton
said on 29/Jun/20
I reckon that I would edge her out!
Len Blake
said on 1/May/20
Linda Gray, never ages! Wonderful actress.
Linda Gray,is over 5ft9in tall barefoot.
Producers of Dallas, had her wear flats or tiny heels only.
Bobby 5'10 (178cm)
said on 26/Feb/19
Looks around an inch taller with 2 inches footwear advantage.
Nik
said on 21/Mar/18
I am happy to offer Linda 5'7"!
Sandy Cowell
said on 16/Feb/17
@ Jake - Hi! What a fine addition to Linda Gray's page!
@ Arch Stanton - Hi! That was an enlightening bit of info on beards! (2nd Dec '12)
I think Rob must have changed the picture because in the one used now, she looks nothing like David Coverdale! I guess she must have been sporting a perm then.
(I do rather like beards, though I choose not to have one!)
Sandy Cowell
said on 16/Feb/17
@ Jake - Hi! What a fine addition to Linda Gray's page!
Jake
said on 14/Feb/17
Rob are you 5'8" barefoot or with shoes?
Editor Rob: with no socks.
Mikesmith38
said on 10/Mar/16
in an episode of Dallas during the infamous 'dream season', she was described as 5'10'' by the police, but that could've been with her heels on.
Rampage(-_-_-)Clover
said on 28/Nov/14
Can you believe this woman is 74?
She still looks around 5ft7.
[Editor Rob: she still looked good, in this photo she was 71. I think joan collins when i seen her was a great example of a face that looked 20 years younger up close!]
J.Lee
said on 21/Apr/14
Rob is she really a full inch more than u in this pic?
[Editor Rob: maybe a little less]
JimB
said on 14/Jan/13
People forget that a woman wearing two inch heels would not have exactly two inches added to her height. That is because the Achilles tendon contracts in high heels. Therefore I think Linda's claimed height of 5 ft 7.5 is correct. Sorry to be pedantic but this is a very pedantic site about height so I'm just following the trend.
[Editor Rob: she had close to 3-inches of heel, so had near a 2-inch footwear advantage.

the heels themselves might have been called a 4-inch style in a shop, I try to talk in actual height of footwear.
]
Arch Stanton
said on 2/Dec/12
Rob and beards is like Chuck Norris and beards. The source of his powers lies in the beard. He loses his mojo and powers of height estimation without beard! Rob looks a more handsome guy with a full beard and more hair on top in my opinion. I've only been clean shaven once or twice since 16 too, doesn't suit me without my chin goatee either.
Hehe, is it me or does this woman resemble David Coverdale here?
[Editor Rob: up close my beard is starting to show more and more grey hairs, it's not as obvious on photos or when it's only 3-6mm long.]
Elijah
said on 23/Nov/12
Wow Rob, that's the closest thing to clean-shaved that I've ever seen you before... you look like a totally different man!
J.Lee
said on 19/Nov/12
Looks half an inch taller, but minus the 2 inches would make her 5 ft 6 1/2
mick
said on 19/Mar/09
i would guessed she was a lot more than 5'7 1/2. i woulda guessed 5'10. on dallas she looked as tall as JR in heels.
Jenna
said on 3/Sep/06
I remember on Dallas JR referred to Sue Ellen's height as 5'10", of course that says little about Linda Grey's height. But Linda looked really tall on the show, so it didn't surprise me.
Brad
said on 24/Aug/06
No, she's model tall because she was one. 5' 9" easy. Didn't see her footwear.
leonari
said on 18/Aug/06
5'9"?? Bard...Come on! She is not "model" tall. A tall lady yes but not 5'9". You must be confused due to the high heels she must be wearing...
Brad
said on 18/Aug/06
5' 9" when I met her last year. She's really attractive, hardly looks her age.