Patrick Duffy's Height
6ft 2 (188 cm)
American actor best known for playing Bobby Ewing on Dallas and Frank Lambert on Step by Step. A 1977 TV guide mentioned how for a role he
"gained 20 pounds, and today carries a healthy 185 pounds on his 6-foot-2 frame"
.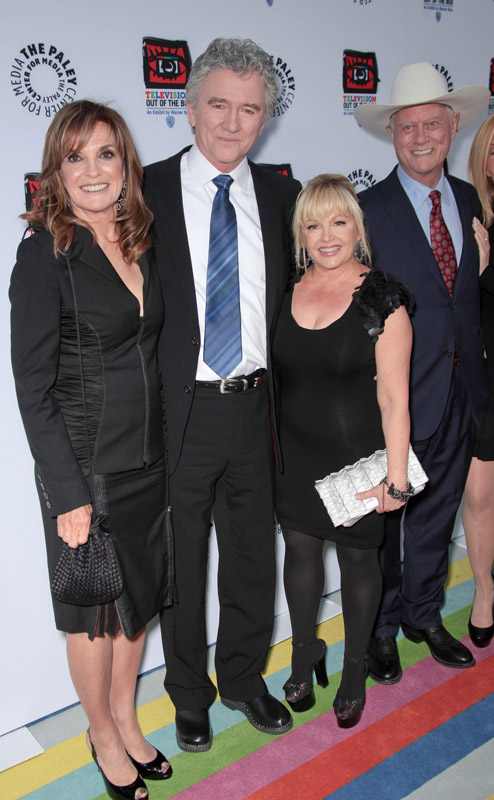 Photos by PR Photos
You May Be Interested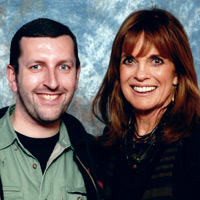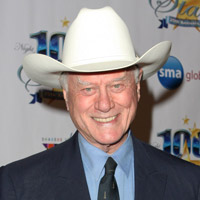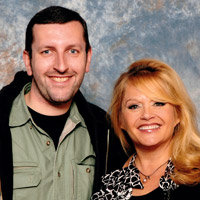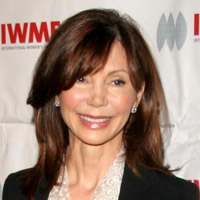 Add a Comment
59 comments
Average Guess (9 Votes)
6ft 1.94in (187.8cm)
Jkiller
said on 1/Dec/20
Peak was definitely 6'2. Nowadays probably around 6'1.5
Tall In The Saddle
said on 10/Oct/20
I like Duffy. A very down to earth, measured and intelligent guy. Sadly lost his wife of 40+ years a few years back.
I remember him back to THE MAN FROM ATLANTIS. I was just a kid and I didn't get a tall man vibe from him at all. If that show was all I had to remember him by, I might've guessed 5'11" to 6'. That's it. LOL. Maybe it was his stand alone proportions that belied his true height.
He appeared at some event with THE HOFF, of which there are a selection of photos. I've linked one which I think represents a fair average of all the photos. Duffy still standing pretty tall alongside THE HOFF.
Click Here
Rampage(-_-_-)Clover
said on 24/Sep/20
More the latter peak Willes, nowadays probably the former…
Willes190
said on 5/Aug/20
At worst 6ft1.75 peak and at best 6ft2.25, I think this listing is a safe bet. I Remember when he was in Sweden 6 years ago and was absolutely towered by Swedish actor Claes Månsson on the Swedish sitcom "Welcome to Sweden"
Rampage(-_-_-)Clover
said on 25/Oct/19
Hangman: 184.5cm
Duffy: 188.5cm
Davis: 189.5cm
Rob, are those arguable as peak estimates?
Canson
said on 24/Oct/19
I think 6'2" peak as listed. He was tall in Dallas
David Hall
said on 22/Oct/19
I just saw Patrick Duffy at the 80's con in California in September 2019. He got up and walked around the table and I said to my wife "man he is tall". He looked as tall as Sam J. Jones the actor that played Flash Gordon in the 1980 movie who was at the con also. I have always been obsessed with height, size, and strengths since the age of 14 which was many years ago so I walked up to Sam, which still looked very fit and ask him his work out routine, his age, and height. He said that he worked out with his buddy Lou Ferigno, he was 63 and he was a hair under 6'3" and Patrick looked just about as tall as he did. No lifts needed for these two. My wife, who is 5'5" stood by Duffy and got a picture Taken with him and went up to his arm pit.
Canson
said on 26/Jun/19
@Viper: he was a legit 6'2"
viper
said on 23/Jun/19
He's never looked 6-3
Caruso Victor
said on 21/Jun/19
My mistake! I just looked at some pictures online and Patrick and his "daddy" Jim were around the same height. I thought I remembered Jim Davis being huge, much taller than Patrick.. Talk about my memory playing tricks on me!
Rampage(-_-_-)Clover
said on 20/Jun/19
Lol Jim Davis was 6ft3 peak maybe not nearly 6ft5! However by Dallas was 6ft2-2½ range which I think you could also argue for Patrick
Caruso Victor
said on 18/Jun/19
He was definitely not 6'3 or taller. He was a comfortable 6'2 in his Dallas day's. He was definitely shorter than his screen daddy Jim Davis who I'm sure must have had a little shrinkage by then, and he was a peak 6'4.75 in his younger days
Canson
said on 6/May/19
he Was 6'2" in the Dallas days and still probably on Step by Step
The Height Analyzer
said on 15/Nov/18
He looked an inch taller than 6'3'' Sasha Mitchell on Step By Step. He has to be at least 6'3'' himself. Maybe even 6'4.''
Rampage(-_-_-)Clover
said on 27/Jul/18
Lowest I think he is today is 6ft1½ (more likely 6ft1¾) and peak could have been anywhere between 6ft2-2½
Rampage(-_-_-)Clover
said on 18/Jun/18
Rob, have you considered giving this guy a peak height?

Editor Rob
It is possible 6ft 2 and 1/4, then today a bit under 6ft 2.
Rampage(-_-_-)Clover
said on 2/Jan/18
189cm range for definite in the Dallas years...
Rampage(-_-_-)Clover
said on 25/Feb/17
About 2in on Larry Hagman (and some still argue 6ft1 for him)
Rampage(-_-_-)Clover
said on 9/Feb/17
He could pass for 6ft3 in the 80's.
Rampage(-_-_-)Clover
said on 9/Feb/17
He still looks this today
AlexMahone
said on 11/Sep/16
Well, I don't know Rob. I saw promo pictures from the Dallas series with Brenda Strong. Strong wears high heels seems to me she's about 190cm. But Duffy towers over her with 4-5cm ( and he don't wear cowboy boots) . Either he's a serious lift wearer (I doubt it) or he's taller than 6'2. Help him his always great posture as well but don't you think that 6'2.75 is closer the his true height?
Editor Rob: I think there is a case for a 189cm 80's Duffy, he could pull that range off, I will try to look at him.
Rampage(-_-_-)Clover
said on 14/Jan/16
189-90cm peak
188cm today
Rob
said on 10/May/15
Saw him on the streets of New York about 3 years ago, I'm a smidge over 6 foot and he was at least 2" taller then me ( Didn't look at his shoes though xD )
Rampage(-_-_-)Clover
said on 29/Apr/15
Rob, could we give him 189cm peak?
He really does look it beside Hagman on early Dallas
LadyC
said on 10/Apr/15
he looked 6 ft 2 and a half.he really looked tall
Rampage(-_-_-)Clover
said on 16/Mar/15
Or 189-190cm peak and 188cm today.
Rampage(-_-_-)Clover
said on 23/Nov/14
189cm peak, 187-188cm today
Rampage(-_-_-)Clover
said on 29/Sep/14
Might be heading toward 6ft1.5 now but was for sure a strong 6ft2 in Dallas
Arch Stanton
said on 20/Aug/14
Definitely has to be near this as he had an easy 3 inches on Stacy Keach in Desolation Canyon.
Jay
said on 13/Jun/14
Unknown he couldn't be 5'11 when he was always taller then Larry, who was over 6 ft.
Unknown
said on 25/Apr/14
That website that puts Bobby Ewing as 5'11" makes me think that he is in that range, because the height of the character has to match with the actor's height, and I can not imagine, why they would list him shorter than he really is. I thought that this maybe was a error, but an other descriptions like eye color, hair, weight are pretty accurate. I can imagine that someone is listed taller than he or she actually is. To me he looks more, but maybe his slim figure makes him look taller.
Anon
said on 4/Apr/14
Years ago, on 'Wogan', I remember him claiming 6'3".
Unknown
said on 2/Apr/14
Here I have found a website, which surprisingly puts Bobby Ewing's height as 5'11". He looks more than that.
Click Here
Rampage(-_-_-)Clover
said on 19/Jan/13
"Peak height was 6 ft 2.5 in (189cm)"
Dave Wright
said on 16/Nov/12
Looked at least an inch shorter than George Kennedy in Dallas.
chris
said on 3/Nov/12
6.4 I stand next to him 15years ago and I´m 6.2
Bob
said on 14/Jun/12
He looked huge on the Jay Leno show. Just dwarfed Jay.
Godred
said on 15/Dec/11
6`2 nothing more
Rampage(-_-_-)Clover
said on 24/Apr/11
If he's still 6"2 at age 61 then 189cm or even 190cm is debatable
Rampage(-_-_-)Clover
said on 22/Apr/11
Rob is even 6"3 debatable?
[Editor Rob: 189cm is debatable.]
Rampage(-_-_-)Clover
said on 24/Dec/10
Half an inch loss at 60 is possible
Rampage(-_-_-)Clover
said on 30/Nov/10
6"2.5(189cm) at peak...Rob?
[Editor Rob: he just might have been that]
me
said on 2/Nov/10
He's on the tv just now, in a terrible film called Falling In Love With The Girl Next Door.
Anyway, he's a bit taller than 6-2 Bruce Boxleitner, so I think Paddy was 6-4 at his peak.
Hugh
said on 2/Feb/09
Duffy was at least an inch taller than Hagman on Dallas so I wouldn;t rule out a 189cm for Duffy in his prime. I agree that he still looks 6ft2 nowadays. Larry has lost a considerable amount of height over the years but still stands tallish at 6ftish (182-183cm). Duffy I'd say is still 6ft2.
Fred Ennis
said on 31/Oct/08
i'm gonna say Larry Hagman 6'0.5" Patrick Duffy 6'1.5" today, they were 6'1" and 6'2" at their peak. I am 6'4.75" , 6'5" peak. I am younger and taller than Patrick Duffy at age 53 like Duffy was also younger and taller compared to Hagman and I'm from the same area as Larry Hagman, Weatherford/ Fort Worth. I met him a few times and got Larry's autograph.
Anonymous
said on 17/Oct/08
I would say 6'1.5 in his early days now 6'1 at least
John Jay
said on 21/May/08
Never thought Pat was that tall I've read that he was 5'11 a couple of times . Now I can see that he is 6'2 or very close to it.
Yaspaa
said on 25/Mar/08
I have just seen him In 'Dewey Cox' and he looks pretty much the same,in fact almost exactly the same,good job mate. 6'2 easily.
Wm.Clark Drew II
said on 6/Mar/08
Patrick is one of my favorite actors,I would like to meet him,he seems like a really nice guy too.Bobby was one of my favorite characters from"Dallas" I also liked Larry Hagman as JR,the villianous oil tycoon who loved bourbon,women,and business.
Mat
said on 23/Sep/07
Funny. I had also always thought of Duffy as a regular 5'11" guy. But this morning I caught an informercial with Duffy and Elle Macpherson. Duffy has her convincingly beaten, and that's not easy for ANYBODY to do.
Brad
said on 7/Nov/06
Met him in '80, 6' 2".
Derek
said on 9/Oct/06
I've seen Step by Step and Patrick is nothing under 6'2". He's a tall guy. As far as Sasha Mitchell, he looks 6'5". In that picture with Staci Keanan, she's much closer to the camera and still barely reaches his shoulders. He has to be over 6'3" D.J.
D.J.
said on 14/Aug/06
Here is a picture of Sasha with 5'3" Staci Keanan.
Click Here
I'd say 6'3" minimum.
D.J.
said on 5/Jun/06
I sent in Sasha's height along with several others but it was never put on the site. My 6'3" neighbor met Sasha and they were eye to eye.
Height Tracker
said on 31/May/06
Thanks DJ. Hey Rob, you should list Sasha Mitchell. He's been in some B action movies like Kickboxer 2-4, and he played Cody on Step by Step.
D.J.
said on 24/Apr/06
Sasha is 6'3" Slightly taller than Pat.
Mikex
said on 5/Jan/06
He might even be 6'3''. He claimed that on a chat show once and looked it. Some of these actors are actually big in real life.
Height Tracker
said on 24/Dec/05
Does anyone know how tall Sasha Mitchell is? He's the actor who played Cody on Step by Step.
Viper652
said on 16/Dec/05
Wow, I thought he was always of average height.