Charles Bickford's Height
6ft 1 (185.4 cm)
American actor best remembered for roles in films such as The Song of Bernadette, The Farmer's Daughter, Not as a Stranger, Fallen Angel, A Star is Born, Johnny Belinda, The Big Country, Days of Wine and Roses and The Unforgiven. In a 1937 industry book he was described as being 6ft 1 inches tall and with a weight of 185 pounds.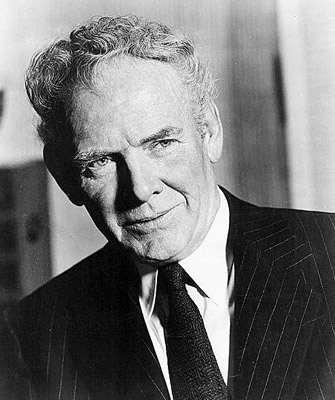 You May Be Interested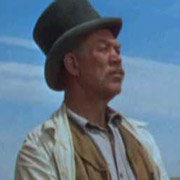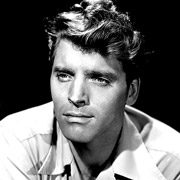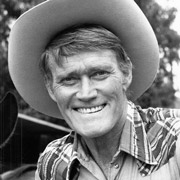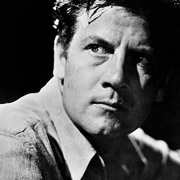 Add a Comment
9 comments
Average Guess (2 Votes)
6ft 1.13in (185.7cm)
KaziSh
said on 10/Aug/19
He was tall for his era. 6-1.25
Ramona Martin
said on 20/Aug/18
In the early days of his career,Charles Bickford was his own worst enemy. He was a brilliant man,but he refused to hide his disdain for many of the scripts he was offered. He frequently fought with directors, notably Cecil B. DeMille, and on occasion, he resorted to using his fists when he didn't feel he was listened to. He was cast in leading man roles until the mid 1930s, when he was seriously injured during filming of a movie. A lion attacked him and mauled him severely, almost ripping his throat out. The absence from the screen during his extensive recuperation, and the massive scarring to his lower face and the neck area ended his leading man days. Like another actor, Sterling Hayden, Bickford was a REAL man. He was able to turn his hand to almost anything. He certainly was able to realistically inhabit almost any role assigned to him, and to make his characters seem real, and not a cardboard cutout of the Hollywood factory.
Mon
said on 10/Sep/15
Bickford got into films too late to become a leading man, but he was a sort of star in the early days of talkies. I have read there were a few actors thought he was too imposing to be next to on the stage , and it held him back for years while he tried to make it on Broadway. People were smaller back then. In the 1929 Dynamite looks tall. In a still with Gary Cooper, Charles Bickford, Helen Burgess from the 1936 Plainsman, Bickford looks every inch of 6'1''. More to the point, before the war he made leading men like Cooper and Fonda look frail. Bickford was built like a heavyweight boxer back then, and he always had the face to play a strong character.
Sam
said on 8/Jan/15
U've gotten Bickford confused with Millard Mitchell before, Mitchell was a little taller though I think.
Arch Stanton
said on 6/Jan/15
Yeah Bickford is like many of those Hollywood characters actors who seem to blend into the background and it can sometimes really take at least half a dozen films before you really start to recognize the same faces and put two and two together, ah that's him. When you come to watch them again I think you appreciate them more then. But there's so many films to see I rarely watch films again for years!
Sam
said on 8/Dec/14
For some reason Bickford is a rare major Hollywood character actor who largely flew under the radar for me for some reason.
Here with Cary Grant:
Click Here
Here with Janet Gaynor and Henry Fonda:
Click Here
Here with Gary Cooper:
Click Here
Here with Robert Mitchum:
Click Here
I'd admit he could look taller than these photos imply but he does look sub-6'1" in some.
Arch Stanton
said on 6/Dec/14
Problem I have is that I saw a lot of films before I really knew who actors like Bickford were, so when I see films listed A Star is Born now I've got a job remembering them in it. The top billers of course you quickly learn but there's those character actors like Bickford and Massey for instance who you take a while to put a name to the face. Of course now an actor like Massey or Bickford is as common as they come to me but there is definitely a big learning process needed with films and actors. The more minor roles the actors have the longer it will really take you to figure out. Some of the actresses of the 30s to 50s period especially I find quite demanding at times to distinguish, as some of then, especially the blondes often looked quite similar and names can be similar too whether its Jean Arthur or Jean Hagen etc. I'm still learning who some of them are and finding some quite notable films I've seen and trying to remember them in it but I think I have a pretty wide knowledge nowadays, but still encountering lots and becoming familiar with them, so some requests here by Sam and myself might seem obscure to some here but when you get into films of a certain period they seem really notable. Often you need to see a film again at some point at you'll find your perception of it and performances might differ. I saw Best Years of Our Lives ages ago before I really knew and appreciated Frederic March, same with Milland and Lost Weekend. I wasn't that keen on them first time, in fact Best Years I thought boring. I suspect I'll see it differently when I watch it again. Sometimes the mood you're in on a given day can affect how you perceive a film.
Gonzalo
said on 3/Dec/14
Yes, Bickford looked around that height. Not much shorter than 1`90 actors like Peck, Heston or Cooper. And around Cary Grant`s height
Arch Stanton
said on 2/Dec/14
Nice one Rob, always looked it. Ca you squeeze in Not as a Stranger and Fallen Angel too?