Charles Martin Smith's Height
5ft 4 (162.6 cm)
American Actor best known for roles in movies like The Untouchables and American Graffiti.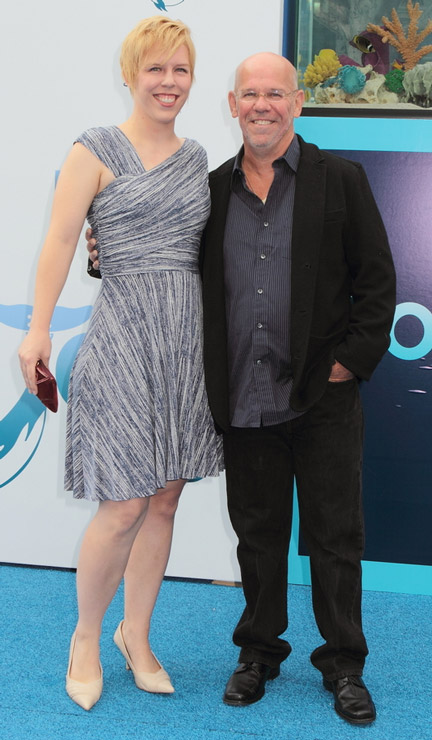 Photo by PR Photos
Add a Comment
16 comments
Average Guess (2 Votes)
5ft 3.75in (161.9cm)
Guillermo
said on 14/Nov/17
I really like this site because someone wrote that 5'8" is average height. Made me feel good. I was measured at 5'8 1/4" when I was in the army but a month ago at the doctor's I measured 5'7 1/2" . So I can live with that. I saw Charles Martin Smith at LAX once in baggage and he was tiny but of course had some gorgeous lady with him. He's a very good actor. Very personable.
Arch Stanton
said on 27/Sep/13
Definitely smaller than Dreyfus in American Graffiti, 5'4" ish looks about right.
tiny artist under 5'5
said on 31/Jan/12
Mr. Tempus says on 16/Oct/11
5'3, 5'2.5 nowdays.... How do you know? Is that an educated guess?
Marcus says on 28/Feb/11
5'2.5" is closer to Smith's actual height. How do you know? Rob,are these assumptions by other height enthusiasts,or facts? How can one actually be sure unless physically watching these said actors being measured? At the doctors I can measure anywhere from 5'4 to 5'4 1/2...When taking my son to wic,I measured myself there,and I measured 5'3 and 3/4...And the floor was flat,no carpet...also was in the morning,not evening...so my height has variables...thanks for a great site rob....
[Editor Rob: they are guesses]
5'4 footer
said on 30/Jan/12
rob,what would you say was smiths' height back in his day...From like the buddy holly story to the 90's when he appeared on the x files?
[Editor Rob: there's a chance he was half inch taller peak.]
Mr. Tempus
said on 16/Oct/11
5'3, 5'2.5 nowdays
Marcus
said on 28/Feb/11
5'2.5" is closer to Smith's actual height.
sf
said on 10/Sep/06
Just watched American Graffiti again. Charles is easily 2 inches shorter than Richard Dreyfuss.
Rob, I think even the picture you show, shows Charles can't be more than 5'3". Garcia is bending in a little bit and still 5 to 6 inches taller.
thelasttiger
said on 11/May/06
5'2 1/2 is my guess
sf
said on 24/Feb/06
No, no...I think Charles has got everyone fooled. I think the original IMDB listing of 5'2" and 1/2 was spot on.
Anonymous
said on 24/Feb/06
According to Charles, he's 5"5... Seems more like 5"4 to me... but probably not any lower.
sf
said on 10/Jan/06
Okay, I'm laughing cause IMDb DOES have him at 5'5" now! All in the space of 6 months! Watch out for him to be 5'8" soon...
sf
said on 10/Jan/06
Why do you have this guy so high? Even IMDB had him at 5'2" and 1/2 for a while. Do they really have him taller now? Okay Rob - what is YOUR basis for putting him taller?
[Editor Rob: I'd forgotten to check this guy, I'll keep an eye next time I see a film he's in.]
Parker
said on 4/Dec/05
IMDB now has this guy at 5'5 - must have had a growth spurt!
sf
said on 1/Aug/05
Hey, Rob - IMDB has Charles at 5'2" and 1/2. I'd say this is pretty close.
[Editor Rob: yes I'm chopping at least inch from this guy...as low as 5ft 2.5 though? hmm, that is mighty short]
sf
said on 5/Jul/05
Here's CMS next to 5'9" Ron Howard in American Graffiti. Howard is even hunched a little and I would say he's clearly 6 inches taller than Smith....
http://www.movieactors.com/actors/charliemartinsmith.htm
sf
said on 5/Jul/05
Wondered if he was ever going to make the list. I say go back and watch American Graffiti. You'll see that Charles Martin Smith is easily shorter than Richard Dreyfus, who is what, 5'5" or 5'6"? I give Charles about 5'3"...
[Editor Rob: I've not seen for a while but this could be very true...although if you've ever seen him in the film Speechless you'd wonder about how they made him look taller...]