Charles Melton's Height
5ft 11 ¼ (181 cm)
American actor and model, best known for playing Reggie Mantle in Riverdale.
WikipediaGoogle says I'm Five-Eleven. That's not true. I'm Six and a half feet tall. So I round up, I'm Six-One.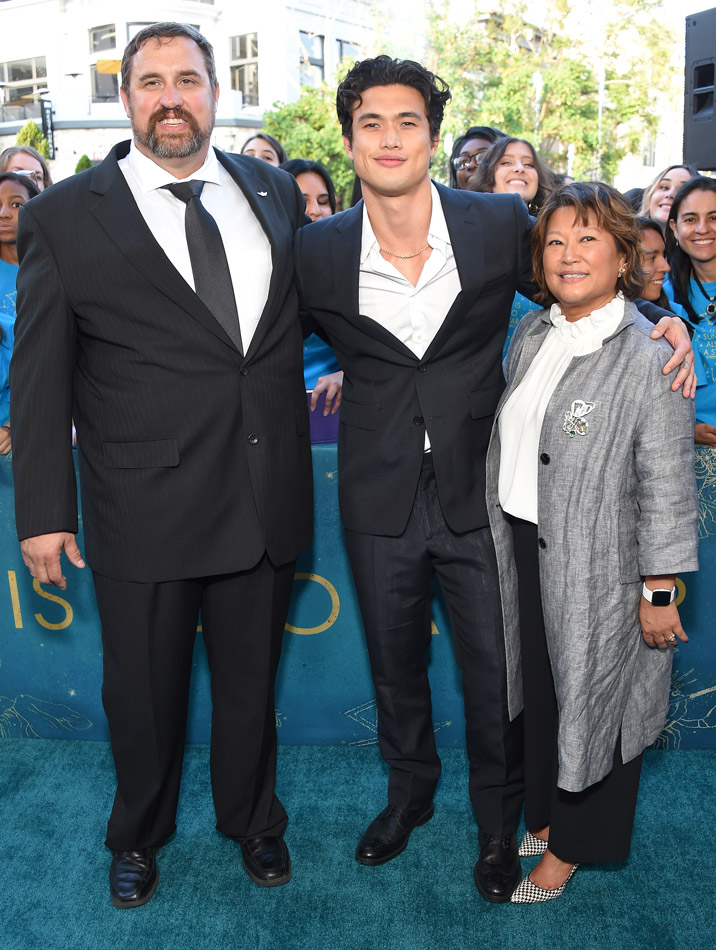 Father Phil Melton, Charles, Mother Sukyong Melton
Photo by kathclick/BigStock.com
You May Be Interested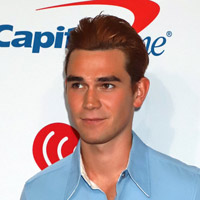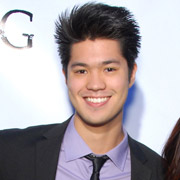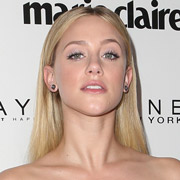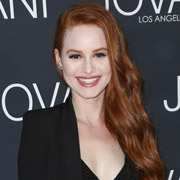 Add a Comment
26 comments
Average Guess (28 Votes)
5ft 11.07in (180.5cm)
TheBat
said on 17/Mar/20
5'11.25" is definitely a good downgrade for Charles. Definitely looks nowhere near his 6'0.5" and 6'1" claims.
Nik
said on 14/Mar/20
@ Rob - How tall is his Mum?

Editor Rob
Maybe 4ft 10 range.
Nik
said on 12/Mar/20
@ Rob - How tall is his Dad?

Editor Rob
Probably 6ft 2-3 range, maybe.
Vsquad
said on 10/Mar/20
I just think it's strange how Charles brags about being taller than KJ Apa on social media, even though there looks to be barely an inch between them. He posted one picture where he teased KJ for being 5'9 while he's 6'1...
Greg
said on 27/Feb/20
Lol looks shorter than kj Apa listed at 5'10.75 somethings not right there
Peter175
said on 10/Feb/20
Nik, his mother doesn't look 5ft, he is lucky to got most of his height from his dad.
Nik Ashton
said on 5/Feb/20
It's amazing that he is shorter than his Dad!
Vsquad
said on 4/Feb/20
@Sk99
No, he's definitely somewhere in the 5'11 range. I could see 5'11 flat for him at a low perhaps.
Sk99
said on 2/Feb/20
@Vsquad, Then is he about 5ft 10(177.8cm)?
Vsquad
said on 28/Jan/20
Charles has been doing press for Bad Boys with honest 6'2 Alexander Ludwig, and Ludwig looks as much as 4 inches taller than Charles -
Click Here
Click Here
(slight footwear advantage but still)
There's absolutely no way Charles is 6'0 or 6'1.
Kavi Singh Gill
said on 2/Sep/19
@TheBat, he would only be rounding up by an inch which is understandable given actors often get selected more if they're taller and we're in a society where many people believe only 6 ft and above is a good height.
Weyland
said on 31/Aug/19
Just 5 ft 11
MD
said on 27/Jun/19
It's a good start, anyway.
TheBat
said on 24/Jun/19
He wishes he was 6'0.5" or 6'1" lol. Honestly 5'11.5" is a good downgrade.
Piers
said on 21/Jun/19
Rob, here's Charles with Hugh Jackman -
Click Here
Charles needs a downgrade ASAP. Even if we went with the unlikely idea that Hugh is still 6'2 and hasn't lost height, and that Charles is 6'0 like he says... That is still in no way, shape or form what 6'2 and 6'0 look like together.
If we went with reality in that Hugh is definitely 6'1 these days... there is no way Charles is 6'0 or as close to it as 1/4. No way. 6'2 Brett Favre already made Charles look borderline-5'10. I think this photo with Hugh proves everything.
FOG786
said on 18/May/19
Click Here
He doesn't look anywhere near 6 foot here with James corden how tall do you think he looks here rob ?

Editor Rob
Could look 5ft 11 range with James
TheBat
said on 13/Nov/18
I agree with the 5'11.75" listing, though Charles could reach 6'0".
xaoxio
said on 24/Jul/18
Rob, u sure that Charles is 182 cms? here he is with KJ Apa
Click Here
MAD SAM
said on 15/Jul/18
An inch taller to KJ even looks over 5'11" so gonna put him at 181.5 cm at 5'11.5"
6'2_inshallah
said on 15/Jun/18
5'11 max
Mercury
said on 14/Jun/18
Come on Rob, this guy is long overdue for a downgrade. Charles is a strong 5'11" for sure, but I doubt he would measure over 5'11,25".
Click Here
Click Here
Click Here
As for KJ, I think 5'10,75" would be a better fit for him. You can tell from the photos that his posture isn't the best, which emphasises Charles' optimistic claim
Jafars
said on 23/Mar/18
This guy's legs are too short for even the weakest 6'1, let alone a solid 6ft. I think this is accurate, because he can look like he has 1-2 cm on KJ Apa... but then again, KJ might fall below 180 sometimes.
181-182 for Charles.
Slim 186
said on 9/Dec/17
180-181 legit 5'11" guy.
Friend
said on 3/Dec/17
The guy who plays Sweet Pea (Jordan Connor) has said on Instagram that he is 6'5" so I don't know if that changes anything?
189Night
said on 13/Nov/17
Yea this looks correct, wouldn't go below this, but could also see 6'0, and the guy who plays 'Sweetpea' The serpent looks taller than 6'2.5, has a really big presence, but could be wearing lifts to look more threatening to fit his character.
Wolf
said on 8/Nov/17
Click Here
Brett Favre (6'2,25") has got at least 3 inches on Charles. Plus KJ (who's most likely a weak 5'11) is pretty much on eye level with him. On the show they're exactly the same height.
The kid who plays the serpent is supposed to be 189 cm and he dwarfs both KJ and Charles.
5'11" + (maybe) 0,25' is the absolute tallest I can ever see him
Editor Rob:
yeah he can look that short, although is in thinner sneaker and further away. You can also see him with
Robert Carlyle
and Henry Ian Cusick...I'd be surprised if only 5ft 11 flat, almot 6ft maybe well be possible.