Charlie Simpson's Height
6ft 4 (193 cm)
English singer and musician, known for Busted and Fightstar. On Chris Moyle's radio show he did say 'I'm 6ft 4' and that he'd grown in 2002-3 and in 2011 Wonderland Magazine
"Six foot four. So taller than most."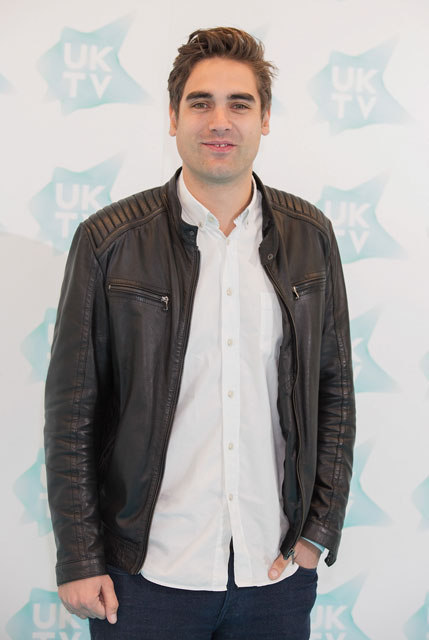 Photos by PR Photos
You May Be Interested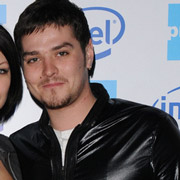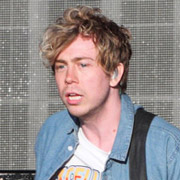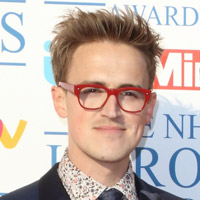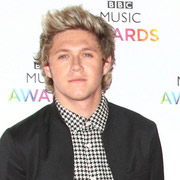 Add a Comment
45 comments
Average Guess (12 Votes)
6ft 4.29in (193.8cm)
DJ C
said on 22/Aug/20
He makes amazing music. Fightstar will always be one of my favorite bands. He's definitely over 6'4. I think he's 6'5.
Nik
said on 8/May/20
He's taller than the vast vast majority of people in our 🌏!
OriginalAnon
said on 5/May/20
Charlie looks 6'4'' flat.
jezza454
said on 25/Jan/20
Saw Fightstar in 2008 and Charlie jumped into the crowd halfway through the show. Wasn't sure if he was on tip toes, stood on an elevated platform or just stood normal but I had to look up at him at quite an angle, Im just under 6'1''. Remember that I was really shocked at how thin he was. Looked like he had a huge head though in comparison to his body.
Mincer
said on 14/Dec/18
Rob, what would you say is more likely just under 6'4 or just over?

Editor Rob
I'd just say an honest 6ft 4, I doubt 6ft 3.5 or 4.5, but can see plus or minus a smaller fraction as possible.
tkest
said on 18/May/18
I'm willing to be that Rob would be at chin level or under on this guy.
rod342
said on 12/Feb/18
Click Here
. the difference between him and matt willis looks like a minimum of 6 inches, just look at the shoulder level difference.
opus
said on 8/Jun/17
This guy is not under 195cm
Johnson
said on 28/Nov/16
@sa344 Yes, James is very similar to Matt. Normally Matt used to wear ticker soles. James could be 178 or 178.5 cm tall. Tom Fletcher 179 or 179.5 (he claims 5'11), similar to Harry Judd. Danny Jones 177
sa344
said on 13/Nov/16
James is taller than I thought, he looks just under 5'11''
Johnson
said on 13/Nov/16
James and Matt are very close. James could be 178 cm exactly 5'10.
SAK
said on 13/Nov/16
I dont get any guess below 190cm.
Anywhere between 193 to 194cm.
Truth11
said on 14/Oct/16
Someone who's 189-190 wouldn't be shocking unless you're under say 5'7 or 5'8. This guy is around 195cm minimum from what I've seen of him next to other people.
Joe Joe
said on 7/Oct/16
Literally just saw him on church street. With the rest of the band. Shocked at how tall he was but I wouldn't have put him at 193 I would have gone more 189/190 from what I saw. Still a tall guy though
davidthe3rd
said on 17/Sep/16
6+ inches on Matt Willis if you look at candid photos and not press. The same in regards to him with Phillip Schofield. I think this guy is rounding down.
Editor Rob:
there are some camera angles that can certainly make him look very tall, one like
This
, can make him over 6ft 4.
Dan
said on 29/Aug/16
6'3"-6'4" would be my guess, looks at least 4 inches taller than Matt Willis and towers his bandmates in Fightstar.
MR. HOLMES
said on 13/Dec/15
He is my friend he is 1.89 cm
Mr Steed
said on 4/Aug/14
He was on C4 Sunday Brunch last week and was at least a head taller than the presenter. When asked, he said "six four, six five". He made them look tiny.
Big Boss Dawg
said on 24/Jan/12
Yeah I met him after a Fightstar gig and he's massive definitely at least 6"4
matt
said on 7/Jun/11
he claimed in 2009 he was 6,5 but i actually think he is 6,4.5.... maybe but i might be wrong
Doug
said on 31/May/09
Wow this guy has definately grown. If he is taller than Vernon Kay he is definately near 6'5". He seems to have grown 2-3 inches between 17 and 21, which is not unusual.As if though his 6'2" at 17 wasn't tall enough eh?
Doug
said on 31/May/09
I noticed he was 6'3" on the busted cover but that was in shoes agianst the height chart. I thought he was more like 6'2" barefoot personally. 6'5" is absurd surely?
micki
said on 14/Feb/09
well i met charlie last night and he was definately huuuuge. I'm 5ft 4in and he was definately over a foot taller than me.
Nate
said on 6/Sep/08
The video Rod posted shows him saying himself that hes 6 5, doubt he would lie about his height when hes that tall
jason
said on 15/Aug/08
I think that when he was on bo slecta he looked about 6,3 and he has maybe grown 2 inches in the past 3 years so he might be 6,5 now.
Kurt
said on 19/Apr/08
I have a friend who had his photo taken with him recently. My friend is a solid 6'4'' and Charlie was noticeably taller. He must be at very least 6'4.5".
nps
said on 2/Mar/08
I saw him at the airport last week and was stunned at how tall he was. I'm exactly 6'3" barefoot and estimated him at 6'6". So I came here to find out for sure and saw 6'4". He is way over that. I guess he is still growing.
prs
said on 17/Feb/08
yeah he is 6'5'' I knew that before!
rod
said on 8/Feb/08
He said himself that hes 6'5''.
Click Here
Ex- Busted fan!
said on 9/Jan/08
To Delonge of Angels and airwaves is 6" 4' and I didn't think that Charlie was the same height - that's just crazy! He is supposed to be 6" 5' now - how has he grown 3 inches from 17 years old - that guy has an insane amount of growth hormones! I would love to be 6ft but 6ft 5 is just madeness! I know guys can grow til 25 - so if he keeps growing then he could be 6 ft 9!
luella
said on 8/Jan/08
he IS 6'4" !! I know for a fact because I asked him!!
rod
said on 24/Dec/07
we need rob or glenn to take a foto with him. Im convinced hes in the 6'5'' range.
Arth
said on 20/Dec/07
When the self titled album "Busted" was released, he was 17. He's shown on the front cover in a mock-police-lineup thing, reaching about 6'2"
Granted he isn't standing up straight, but he's also wearing shoes that look to add around an inch to his height.
I find it hard to believe that he's gained 3" at age 17.
rod
said on 17/Dec/07
he was on nevermind the buzzcocks lastnight and completely dwarfed bill bailey and phil jupitus. very tall dude
Suzannah
said on 8/Dec/07
I don't think he's really that tall. Yes, he might be tall compared to other people, but we are a growing nation and pretty soon I reckon that a lot of other men will be that tall.
rod
said on 22/Aug/07
I dont know how tall the other fightstar members are but im guessing that the tallest 1 after charlie is alex who i think is around 5'11". Anyone know
6'3'' JK
said on 9/Jul/07
well rob, are there any pics?
[Editor Rob: I've not really looked]
6'3'' JK
said on 9/Jul/07
Rob if you can, can you post some pictures showing that this guy has become 6'4''?
Patrick
said on 12/Dec/06
this guy is huge!!! my sisters obsessed with him and when busted had a gig in germany she met him. i am 1,94 cm and she said that he's definitely taller than me. so i think he's no under 6'5'' maybe even a bit taller
rod
said on 25/Aug/06
i think hes grown again. Did you see him lastnight at the kerrang awards, he was absolutely huge!
rod
said on 22/Jul/06
i think hes closer to 6"5 now. remember hes only just turned 21
rod
said on 15/Jul/06
seemed to be slightly taller than vernon kay, so i think hes probably closer to 6'5''.
fightstar fan
said on 19/Nov/05
this guy is an absolute giant!
Clark
said on 16/Nov/05
He is 6"5 i asked him when i saw him in London
German Maria
said on 24/Oct/05
I once saw him at a ward show in germany at the red carpet.he and a lot of other stars walked pass me and I gotta say that he's huge!!!He towered over all the other stars and I'd say he's at least 6'3" but 6'4" is also quite possible