James Bourne's Height
5ft 9 ½ (176.5 cm)
English Singer from Busted, Son of Dork and McBusted. Said on Chris Moyles radio show
"I'm 5ft 10"
, although bandmate Matt said
"little James is still a good 5 foot 9"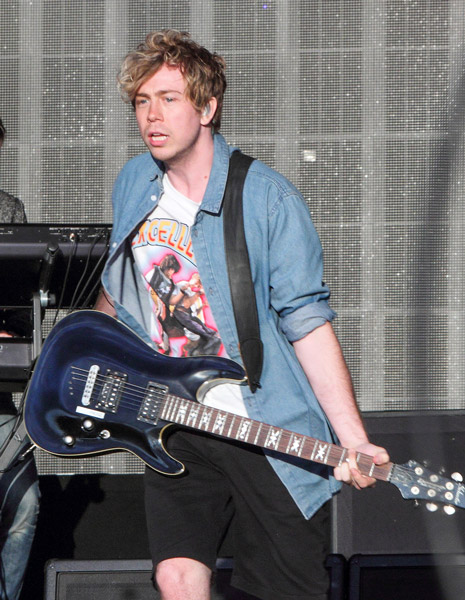 Photos by PR Photos
Add a Comment
16 comments
Average Guess (2 Votes)
5ft 9.75in (177.2cm)
Johnson
said on 23/Mar/17
Solid 5'10
Johnson
said on 2/Dec/16
James 177 or 178.5. Not really different to Matt. We can be fooled in the mugshot because Matt is in front
Click Here
plus
said on 16/May/16
2 cm less than Matt Jay Willis, not less in any case.
plus
said on 12/Oct/15
James Bourne is very similar to Danny Jones. I would say Danny 176,5 and James 177 cm would sound right, with Tom 178 cm. But Danny normally likes boots and James wears Vans and Converse shoes
Click Here
Click Here
Hypado
said on 23/Jan/15
Cool, a great height for James Bourne. I thought he was shorter.
Schnouzer Breath
said on 26/Mar/08
Anybody have a heighth for Bourdain?
Jayne
said on 29/Dec/07
I met him once and he seemed to be about 5,10 ,
I'm 4,11 so he towered over me (:
The busted dude
said on 18/Sep/07
On the busted cover he is a couple of inches shorter than matt, matt is 5'11" and maybe james has grown since then - he was only 19 there and guys can grow til 25. tHAT Simpson **** is 6"2!
6'2.5'' JK
said on 20/Jan/07
Rob you really should give him a maximum of 5'9'', he dosen't give the impression of a 5'10er
Jason
said on 17/Jan/07
I have met James Bourne twice and want to set it straight that he is 5'7 and not a mm taller. I will bet anything that he is not taller than 5'7
Dream
said on 3/Dec/06
What does Chris Moyles know? he is probably getting James hight mixed up with his waist measurment! LOL!
I think he's about 5"8, I met him once and he was a about an inch shorter than me and I am 5"9!
6'2'' JK
said on 2/Dec/06
He did looked 5'8'' on the first cover but probably grown since then, he never looked 5'10'' to me he looks 5'9'' MAX and thats being generous. Matt willis looked a 'weak' 5'11'' and Charlie looked 6'2.5''
rod
said on 10/Oct/06
if u look at the front cover of busteds first album, he looks no more than 5'8 on the height scale.
Anonymous
said on 31/May/06
no hes not hes shorter than me and im 5ft 9 i saw him in town once
steve
said on 11/Nov/05
yep, i live where he grew up - used to see him all the time ;)
Sam
said on 11/Nov/05
James is the same as me and dave i met them last night