Chazz Palminteri's Height
6ft 2 (188 cm)
Peak height was 6ft 2 ½ (189.2 cm)
American actor best known for roles in films such as A Bronx Tale, The Usual Suspects, Bullets over Broadway, Diabolique, Running Scared and Jade. On his imdbResume he listed his Weight as
"180 lbs"
.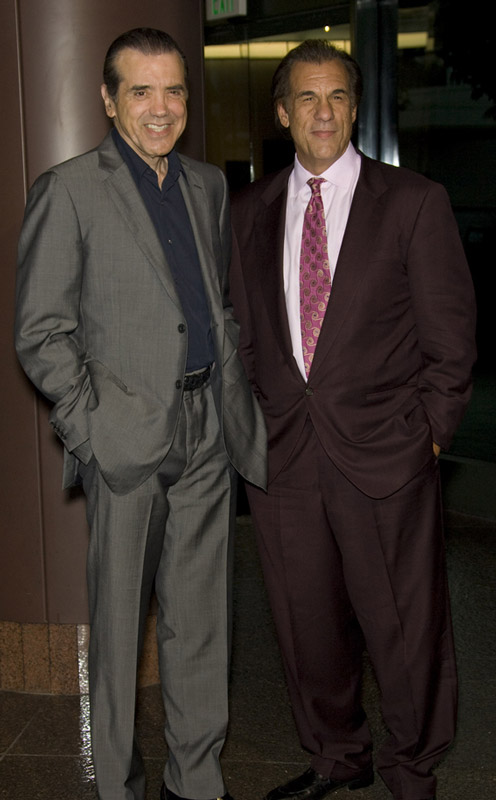 Chazz with
Robert Davi
Photo by PR Photos
You May Be Interested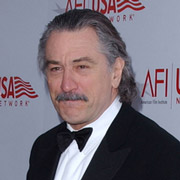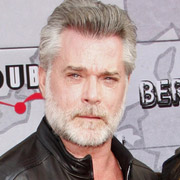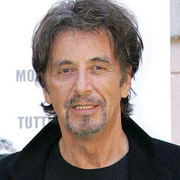 Add a Comment
43 comments
Average Guess (3 Votes)
Peak: 6ft 2.5in (189.2cm)
Current: 6ft 2in (188cm)
Willis Christian Macaraig
said on 28/Apr/20
6'2" sounds right for his current height and 6'2.5" sounds right for his peak height.
Peak:6'2.5" or 189 cm
Current:6'2" or 188 cm
Rory
said on 11/Mar/18
I think he looks like a guy who has lost more than half an inch Imo.
Rampage(-_-_-)Clover
said on 30/Mar/16
Yeah he looks 6ft2 today but at peak might've been a weak 6ft3.
Sam
said on 3/Dec/15
Rob, would you go with 6'1.5" or 6'2" for a current height for him? He looks under his peak for sure these days.
Editor Rob: yeah he has lost a bit of height now.
Rampage(-_-_-)Clover
said on 18/Aug/15
DeNiro looks about 5ft8 today.
Sam
said on 1/Apr/15
I think 5'7.5" is the most De Niro could be today.
Rampage(-_-_-)Clover
said on 19/Mar/15
Rob, is 6ft3 peak possible?
[Editor Rob: I suppose you couldn't rule it out]
Rampage(-_-_-)Clover
said on 29/Jan/15
Davi looks 185-186cm with Palminteri
Rampage(-_-_-)Clover
said on 25/Jan/15
Rob, howcome a Bronx Tale isn't mentioned above?
[Editor Rob: page hadn't been updated. Still an ongoing process going through all the pages, adding a few more bits and a photo etc ;)]
Rampage(-_-_-)Clover
said on 25/Oct/14
Rob, could he be closer to 6ft2 flat now?
[Editor Rob: maybe in next few years will look just that more and more.]
jasperwazup
said on 21/Aug/14
how does Chazz measure up to Paul Sorvino he's 6'2''.
Sam
said on 19/Mar/14
Don't know if it's worth taking a look at but for sure he's lost a little with age. He gave a more strong 6'1" impression IMO on a recent SVU episode.
Arch Stanton
said on 10/Nov/13
Doesn't really look over 6'2" to me in the Bronx Tale.
Mike 181
said on 6/Jul/13
Taller than damien wayans buy at least an inch and a half
Terry
said on 20/Jun/13
I'd of said 6'3. This guy is under rated.
Terry
said on 18/Jun/13
I'd say he looks 6'3 in A Bronx Tale. Quality actor.
Arch Stanton
said on 17/Feb/13
He edges out Robert Davi though Andreaita who you could argue was a little over 6'2" in his prime, he looks a strong 6'2".
Jake: 1.82 m-- 1.83 m-- 1.84 m
said on 6/Aug/12
He invariably appears very tall on-camera-- close to 6ft 3in (190.5 cm). Probably that height first thing in the morning.
ANDREA[ITA]
said on 7/Oct/11
next to giancarlo esposito, who is 171, he looks max 15 cms taller in the usual suspect! 185-186 is more like the right height!
Frederick Fischer
said on 9/Apr/11
hi i played jojo the whale am 6.2 and Chazz was about 1''1/2 over me.
Hugh 190cm
said on 30/Jun/09
6ft3 in A Bronx Tale.
LOL
said on 7/Feb/09
looks 6'0" in the picture. Max 6'1"
c-note
said on 29/Aug/08
oke if Chazz Palminteri is 6ft3 why is paul walker listed at 1.88 he is clearly taller then him.
Frank
said on 13/Jul/08
I seen Chaz @ an Italian feast this thursday 7/11/08 and he looked about 6ft 2 to 6ft 3 He was tall
glenn
said on 7/Jun/08
my high heels.
adam
said on 26/May/08
A solid 6-3. Have you seen the pic with him next to Arnold and Robert Davi. Governor looks about an inch shorter than the at least 6-2 Davi. And Palminteri looks at least 2 inches taller than Davi and he has easily 3 inches on Arnie.
Looking that picture I`d say close 6-4. So definitely at least 6`3".
Mattiew_-
said on 11/May/08
Now that's a good proof that pictures can be tricky ...
There's no doubt Chazz is around 190cm and he looks way smaller on this pic .
Did Glenn steal Downey Jr's elevator shoes ??? :-)
NYC theatregoer
said on 7/Apr/08
6'3" definitely. Don't know why he looks shorter than that in the photo with Glenn, but last January I walked within a few feet of him after a performance of "A Bronx Tale" on Broadway. My father-in-law was 6'3" and I had to look up to Chazz exactly the same way!
Matt
said on 6/Mar/08
He is a solid 6 ft 3
Chris
said on 18/Feb/08
6 ft 2.5 inches seems about right, maybe even 6 ft 3. Great actor, and a great man as well.
Ted
said on 3/Nov/07
he could be like a lot of those tall guys that slouch a lot until they meet another tall guy then they stand up straight. eg slouching with glenn then with conan B'rien standing tall.
Maybe as an actor he tries not to stand too tall or the short stars wont want him in their movie. he probably has to slouch a lot until he gets in movies with people like whittaker and cusack.
REds
said on 14/Jun/07
Definetly doesn't look 189 in that pic with Glenn
dmeyer
said on 22/Apr/07
he alwais seems 6'2+
Anthony
said on 19/Nov/06
6'2.5-6'3 looks correct for Chazz. Tall guy, and a great actor.
sam
said on 3/Aug/06
Danimal, because Chazz appears to have a serious slouch going on, but Forest is standing fairly tall. Also Chazz may have lost some height due to his getting older.
Danimal
said on 2/Aug/06
My question is how could Chaz be 6'2.5" and Forest Whitaker the same height, but in the two pics, Glenn is below Forest's nose and in the pic with Chaz, he is halfway up his forehead?
Del Mar
said on 20/Jun/06
Think he's at least 1,90
Mario
said on 13/Feb/06
Lillo Brancato dind't even comes to his mouth In A Bronx Tale, so I would say that he at least 20 cm taller than Brancato. De Niro also looked short next to him.
Glenn
said on 11/Feb/06
he looked 6-3 to me.bad posture.
sam
said on 3/Feb/06
I think the Glenn picture is due to Palminteri's awful height in it. It is hard to believe that he's anything under 6'2" in this picture with Usher:
http://www.imdb.com/gallery/granitz/3871/Events/3871/ChazPalmin_Kambo_6539527_400.jpg?path=pgallery&path_key=Palminteri,%20Chazz
Danimal
said on 22/Jan/06
He doesn't even look like he is 6'0" next to Glenn.
Anshelm
said on 17/Jan/06
Looked nearly Conan O'Brien's height. 189 cm could be right, maybe even more.
sam
said on 31/May/05
Actually, the first few films I saw him in, he had such a big guy presence to me that I thought he was 6'4". That was until Bullets Over Broadway, where he was about the same height as John Cusack.