Chris Isaak's Height
6ft ½ in (184.2 cm)
American singer and actor. On the Andrew Denton talk show he said
"Six foot one"
as his height.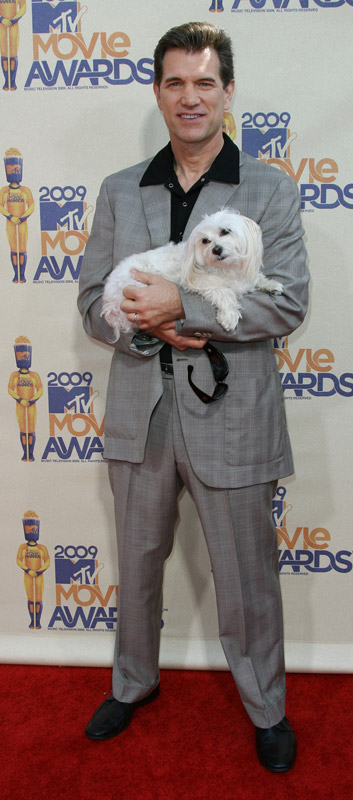 Photos by PR Photos
You May Be Interested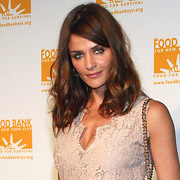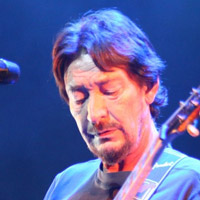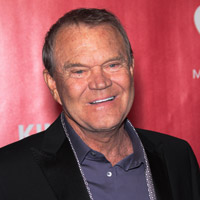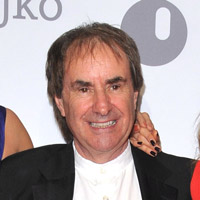 Add a Comment
49 comments
Average Guess (4 Votes)
6ft 0.75in (184.8cm)
Chris(not Isaak)
said on 2/Jul/20
He is shorter than written here.He is no more than 5ft 7", maybe 5ft 8". I say that because of a show of Lana Del Rey & Chris Isaak not long ago Live at the Hollywood Bowl - October 10th, 2019. Lana Del Rey is considered 5ft 7", and she was on stage barefoot and he was next to her, real close, with shoes(could be tall shoes). He was only a slight taller than her. Second, I also believe to the comments down here of the people that were really next to him personally.
HEIGHT DOES NOT MATTER GUYS. The man is iconic anyway, with his voice and his soul - mater' doesn't matter.
Nik
said on 1/Jan/19
I like the dog! Chris Isaak can have 72.5 inches, it would be interesting to know how tall the dog is! 🐩!
Sandy Cowell
said on 30/Dec/18
Ah! What a beautiful little black-nosed, snowy-coloured dog!
Now let's see the height: 👁️👁️
I will go with the average vote of 5ft12 and three-quarters. Did I just say that? Well, too late - it's all done and dusted now! 😜
Zach
said on 28/Jul/17
Rob would you say this guy is a similar height to Henry Cavill?
Editor Rob: at times I thought he might pull of 6ft 1 range, other times I felt chris could seem under it.
Rampage(-_-_-)Clover
said on 11/Jan/17
184cm looks too low.
Rampage(-_-_-)Clover
said on 17/Jul/16
Rob, how likely is the full 6ft1?
Editor Rob: could be a decent chance
Chase Witherspoon
said on 2/Aug/15
Reckon Mr Isaak is a v.solid 6'1" 185-186cm region..
Rampage(-_-_-)Clover
said on 7/Oct/14
I think 6ft1 is closer...he's tall
Amaze
said on 27/Aug/14
I thought he was a 6'2 guy on friends. 6'0.5 now though
thebad7
said on 2/Jul/14
Posted this before: the man IS NOT short. I was lucky enough to see him perform at American Music Theater in Lancaster, PA in July 2010. He should be a much bigger star than what he is--his voice is easily on par with his childhood heroes, Elvis Presley and Roy Orbison. It doesn't hurt that he's a talented actor, either--the man stole 2008's THE INFORMERS (a criminally underrated and misunderstood film), no small feat considering the caliber of the cast. In any event, I was fifteen feet away from the stage, so I got to see him up close and personal, especially when he shimmied down the center aisle during "Baby Did a Bad Bad Thang." Even 6' flat for him is absurd--he's a strong 6'1", and he loomed even taller because he has a fondness for Italian style dress shoes or cowboy boots. He was a boxer as a young man--as TD wrote he has a deceptively big frame with big, powerful deltoids. Further proof to make believers out of the skeptics: the liner notes of Chris' most recent LP, 2012's BEYOND THE SUN, contains a plethora of photographs taken through the years. The most interesting photo in the collection was taken around 1977, when Chris studied abroad in Japan; the photo was of a Japanese driver's license issued to Chris. Look at the DL carefully; on the right side, you'll see 185 cm under the height column. 185 cm = 6'1". He isn't short--6'1" is spot on for Chris.
tb7
P.S.--One of the greatest concerts I ever had the privilege of attending. He and Silvertone ripped into a majestic rendition of "Pretty Woman," and I assure you: every single lady in the house went to pieces when Chris sang the first bars of that immortal Orbison ballad. ;)
Rampage(-_-_-)Clover
said on 5/Jan/14
"Chris Isaak height: 6ft 1in (185cm)"
His build can make him look 6ft2-6ft3. That and his powerful, melodic singing voice. How this guy did not become as big as his idols Elvis and Johnny Cash is beyond me. Incredible artist.
TD
said on 28/Apr/13
Definitely over 6' and has a surprisingly big frame/broad shoulders.
Woland
said on 26/Sep/12
He gave me 5'11 impression next to Kiefer sutherland in TP: FWWM. Maybe Suthrland is not taller than his listing on this site.
Lucifer
said on 6/Jan/12
I have seen him several times and have stood next to him and talked to him several times as well. I am 5'11" and he was about an inch shorter than me. I always wear flat shoes and he was in sneakers both times. It was after the shows when he stays to sign autographs and talk to the fans. He is an amazing performer and a kind, humble man. Maybe only 5'10", but a giant none the less.
thebad7
said on 28/Oct/11
The two-disc edition of BEYOND THE SUN contains photos in the liner notes of a young Isaak from the 1970s when he was a fledging singer and amateur boxer. Apparently, he studied in Japan and there is a picture of his Japanese driver's license. The height on the DL listed him at 185 cm, i.e., 6'1". When I saw him in concert last summer, he looked like a textbook 6'1". I think he's one of few celebrities who's honest about his height.
tb7
thebad7
said on 19/Oct/11
His new album, BEYOND THE SUN, came out yesterday. Looking forward to it as he's doing classic Sun Records (Elvis) and Roy Orbison covers!
Usually, it's fun to peruse the site and read others' opinions on celebrities heights, but this is not one of those occasions. Some posters obviously haven't seen this guy in person and up close despite their claims. I was less than twenty feet away from him when he performed at American Music Theater in Lancaster, PA last July. The man IS NOT short. 6'1" is correct for Chris Isaak. He usually wears either cowboy boots or Italian style elevator shoes--he wore the latter at the concert I saw him at. He always looks 6'2" in shoes with a heel, so 6'1" is correct for him.
tb7
Kim
said on 5/Sep/11
He is definately short, he ran through the crowd in Perth Australia and he is no more than 5ft 8" anyone who thinks he is tall hasn't stood near him
Bob
said on 25/Jun/11
I stood next to Chris Isaak when he was on tour with Natalie Merchant. I am 6' even and he was waaay shorter than me. Prob 5'7. This wasn't a guess from his appearance on stage but from standing next to me while he was getting ready to run thru the crowd. He's a lil guy
thebad7
said on 6/Mar/11
He is the greatest male singer in the world. Absolutely love his brand of retrorock, especially his vintage Gibson sound. I saw him play live with his band, Silvertone, at The American Music Theater in Lancaster, PA on 18 July 2010. I was seated about 20 feet from stage. He and his guitarist, Hershel Yatovitz, are both tall; roughly the same height. He's over 6' tall. I would guess 6'1"--I think 6'2" more likely. He is a tall guy; very spry and in fantastic shape for a 54 year old man--he moved better than 20somethings I know. Electrifying stage performer.
tb7
P.S.--Lots of ladies, young & old, in the crowd. He did a breathtaking cover of "Pretty Woman"--and those ladies ALL went to pieces!
davcomp
said on 17/Feb/11
He is more like 6'2". He has a brother that is 6'7". Big family
glenn
said on 19/Mar/09
of course he is gonna look good in front of alot of fans.be careful if your one fan alone depending on what mood he is in.i see your all experts that talk garbage down below.especially when i wasnt on the site to defend myself.i dont have time for nonsense.so dont bother posting back.experts that never met a celeb or him.
glenn
said on 19/Mar/09
mamonazo-you dont know me,or the situations i saw him in.its people like you that cause problems on the site.nobody wants his autograph and nobody approches him for autographs.mind your business.since you dont know what your talking about.as most of you that talk crap dont.
mamonazo
said on 19/Mar/09
Hes 6-1 and a nice cool guy with a personality. Thing is he doesnt take **** from dealers, i mean who would?
glenn
said on 18/Mar/09
6-1 easy.6-2 wouldnt have shocked me.not the nicest guy.
Reb
said on 18/Mar/09
He stood right next to me on flat grass at an outdoors gig. I checked out his shoes and they were definitely not lifts. I'm a 5'9 woman and he was considerably taller than me. I can safely say he's well over 6'1. I don't know where people get 5'10 or 5'11.. Weird.
Joel
said on 12/Mar/09
I have measured myself barefoot at 183.9cm's which is 6ft 1/2 nch. Chris was aout half an inch taler thatn me ehen I met him last night. Similar footwear. Absolutely a legit 6'1 according to my observations.
Lenad
said on 9/Nov/08
Im just watching Australian Idol and he sure does look tall next to others. I'd give him a solid 184cm if not a bit more.
little one
said on 4/Sep/08
Watched Chris perform April 07 at Hammersmith Apollo. Stood next to him in the foyer. He was same height as me. I am 5'11.
Viper
said on 26/Aug/08
Yeah, I was suprised Glenn said that because he seems like the opposite of an A-hole. I guess I should take Glenn's accounts of celebs with a grain of salt.
Brad
said on 25/Aug/08
He likes fans, he hates dealers. Easy to spot, especially in NYC. 6' 1".
TJ
said on 12/Aug/08
Eddie, I wouldn't be disappointed. Chris has been known to hang in lobbies for two hours after shows signing for fans and at all times with the good humour and amiable nature that you probably associat him with. Maybe he just didn't like Glenn and co. Perhaps the attitude problem wasn't his :-)
Gellkeller
said on 18/Jun/08
He has 2 older brothers - one is 6"8" the other is 6'4". I'd believe he is 6'1" as I have seen him live 3 times and from about 3 metres away he looked the same size as my brother who is 6'2".
Eddie
said on 31/May/08
glenn, maybe he just hates pickguards? ;)
I'm quite surprised actually. I always thought he's a nice guy.
Now I'm kind of dissapointed...
Viper
said on 7/Apr/08
Whatever he is, the under 6-0 estimations for him is crazy.
JP
said on 8/Mar/08
I bumped into Chris backstage in San Francisco one New Years eve where he performed. I'm 5'9" and would put him at about 6'1".
MD
said on 12/Feb/07
Chris was just on the Tonight Show with Jay Leno, and he looked a good 2" taller than 5'11" Jay Leno when they were standing side-by-side. 6'1" seems right, unless he's a big lift wearer. I'm still of the opinion that Jay is only 5'10", which would make 6'0" for Chris, though.
teeej
said on 2/Oct/06
I met Chris Isaak a few years ago, stood talking to him & he was way taller than me, I'm 5'8" - I'd say easily 6'1".
Viper652
said on 31/Jul/06
5-10 at most for Chris?? That is very surprising. He always looks at least 6-0 to me.
Steve
said on 29/Jul/06
I was walking to the YMCA on Embarcadero when I had to negotiate around Chris Isaak and a female companion who were standing in front of Boulevard restaurant. It became clear that he was waiting for the valet to retrieve his car because he and his companion passed me on the street shortly afterwards.
I'm 6'1", and my impression of Chris was that he was 5'10" at most. I was wearing running shoes and still looked down at his face. I would believe it if he was 5'8".
JD
said on 22/Jul/06
Chris is trim and dresses very stylishly plus he has a large stage presence this combination makes him appear big, but I would guess him to be 5"8 to 5"10. The guy just stands out. Keep in mind his hair probably adds about 2" and add another 2" for the boots. If you have not caught his show is a must see! 10 out of 10! This guy ROCKS!!!
Viper652
said on 5/Jul/06
He looks 6-1 to me.
Sabine
said on 5/Jul/06
In the 90's, I was in a VIP box at one of his concerts, and got a hug during the show. I'm a 5'9" female, at 6'to 6'1" in heels that night, and he was still a good inch taller than me. He was wearing cowboy boots with about an inch and a half heel, so I definitely put him at 6'1".
Darren
said on 21/Jun/06
did anybody watch conan a few days ago, Chris isaak was standing besides Conan who is 6'4 and was nearly as tall as he, did he wear some boots or lifts that day?
ForensicNYC
said on 7/Jun/06
With 5'3" Bai Ling...looks just touching 6 ft...
Click Here
With 5'1" Stevie Nicks...Hmmm...either Stevie's on STILTS, or...
Click Here
Chris Isaak with 5'4" Tracey Ullman, and 6'0" Johnny Knoxville...Hmmm...
Click Here
Brett
said on 18/Apr/06
haha Rob hes on the Rove sight (2002), and he looks perhaps alittle more then 6'0" even next to Rove, maybe he is 6'1", what you reckon?
[Editor Rob: yeah there's 2 shots of him I saw...maybe 184]
Gonzalo
said on 30/Mar/06
He looks at least 6 feet tall. I saw him in a concert in Madrid and he looked very tall. People on stage usually look taller. Anyway I have always seen him listed as 6`1.
Editor Rob
said on 4/Mar/06

1986 Image magazine, said:
"I am bigger than Prince. Hell, I'm six-foot-one-inch; he's only five-foot-something"
Ravn
said on 13/Jan/06
He said 5'11 at MOST. I means that he is somewhere like 5'10/11 according to him.
Dancer
said on 10/Jul/05
I saw him in concert - he came into the audience and stood right next to me - I am nearly 5'10 - he is no taller than me - I would say 5'11 at MOST.