Chris Moyles Height
5ft 7 ½ (171.5 cm)
English Radio and TV presenter. Has said 5ft 7.5 and also most recently he got measured by the Doctor and has grew back to 5ft 8.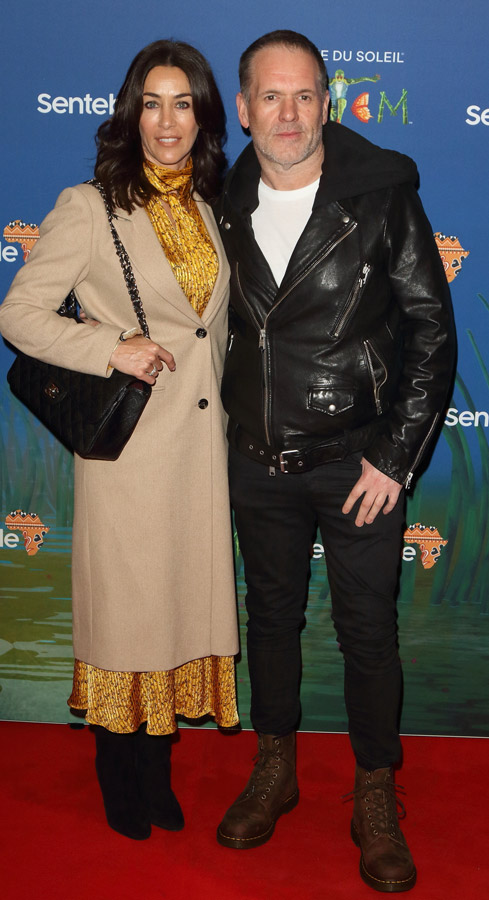 Photos by PR Photos
Add a Comment
20 comments
Average Guess (5 Votes)
5ft 7.7in (172cm)
Nik
said on 25/May/19
It's so interesting to find out his height!
Sandy Cowell
said on 16/Jan/19
Isn't this the one who said rude things about a certain ginger-haired girl singer? That's not funny and certainly not big of him.
I won't dock his height for it though because that would be extreme and he'd probably like her if he actually met her. I believe his doctor measured him at his tallest part of the day, but Chris will dwindle down by around half-an-inch or so, just like the rest of us, so he has to be treated like everyone else!
He is getting 5ft7.5.
Abey P
said on 1/Apr/17
I think he's pretty honest about his height. Comedy Dave who worked with him for years on BBC Radio 1 used to say that they were 'both 5 ft 8.5' and Moyles would always openly say in response that he thought they were both 5 ft 7! So if Moyles says 5 ft 8 now I'd accept that. He's probably gained half an inch or so due better posture from weight loss and exercising.
Ben
said on 31/Dec/15
With 5ft 8in Noel Gallagher. Looks under 5ft 7in...
Click Here
yo,man
said on 26/Mar/11
yo, man i think this height is right.
Shaun
said on 19/Dec/10
Yeah David Cameron has about 2.5 inches on O Connell. I think Cameron is somewhere between 6' and 6'1" so O Connell has to be 5'10" ish Most picture comparisons indicate to me he is 5'10 - weak 5'11" range.
Shaun
said on 18/Dec/10
The guy on the right looks around my sort of height I think 187-88cm range if O Connell is 178cm ish. If you think of the second tallest guy on the right as 6'1" or 6'2" the one on the left looks massive. Any estimates Rob? Of course we can't see their footwear but based on general appearance what would you say? Let's just say I'm pretty sure O Connell is in the 5'10" range, he can look a weak 5'11" at times but he's about an inch shorter than James Nesbitt.
[Editor Rob: the blonde guy is nearer the camera so that's going to add false height, I think he's much nearer the curly guy's height (who looks like he could be 4 or even 5 inches taller than the christian fellow) than the photo suggests]
Shaun
said on 18/Dec/10
The blond guy is leaning too and has his legs bend. He must be 6'6", surely?
Shaun
said on 18/Dec/10
Rob can you do me a favour. Google image Christian o connell and The Original Sinners. There a picture of him with the band, he's wearing a navy shirt. Given that I've worked out he is around 5'10" can you estimate how tall the blond guy is on the left in black t shirt and jeans. 6'5" or 6'6" legit? I know he's nearer the camera but he absolutely dwarfs him
[Editor Rob: he looks a pretty tall guy as does the far right fellow, but being specific from that one photo I couldn't say]
Shaun
said on 18/Dec/10
I worked out that Christian o Connell is 5'10" judging by many photographs in comparison with people.
Lozzer
said on 29/Mar/09
Ronan keating, listed 5'8 easily had an inch on him on his show!
Anonymous
said on 16/Mar/09
He was on that comic charity thing and he was on the stage with girls aloud and everyone and he looked around 5'6...
GUK
said on 9/Feb/09
Adrain Childs has said a few times that he is 6ft, so 5ft 7.5 seems about right
Click Here
Ant
said on 7/Feb/09
follow Lmeister's link and look at the Will Smith pic. Chris claims he is 5ft 9 on his show me thinks he fibs!!
Anonymous
said on 2/Feb/09
Moyles is about 5'5
Lmeister
said on 28/Jan/09
Hmm, if Moyles is shorter than this there is a lot of downgrading to do on this site. Actually in pics with Moyles celebs look usually shorter than listed here. Maybe there is a few exceptions like Ronan Keating etc. We gotta remebe that Chris has really bad posture and wears sneakers almost all the time. From here we can see Moyles with different celebs
Click Here
GUK
said on 26/Jan/09
He might be 5ft 7 inches wide
Vibram
said on 26/Jan/09
I think this listing is too generous as well.
Click Here
compare Moyles to 5ft8.5 Kiefer Sutherland (according to CHeights) and there looks to be 2" difference min. 5ft6.5 for Moyles IMO.
Joe
said on 25/Jan/09
i'm inclined to believe he is under 5'7.