Chris Wood's Height
5ft 11 ½ (181.6 cm)
American actor, best known for playing Kai Parker on The Vampire Diaries and Mon-El on Supergirl.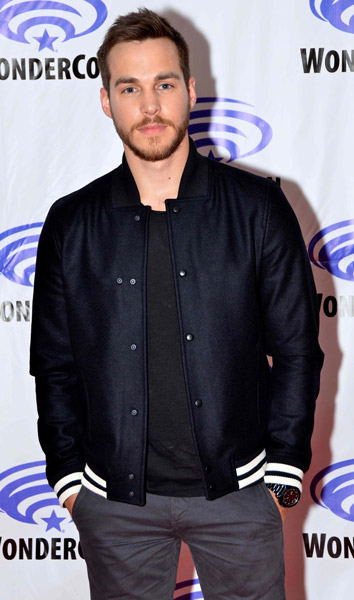 Photo by PR Photos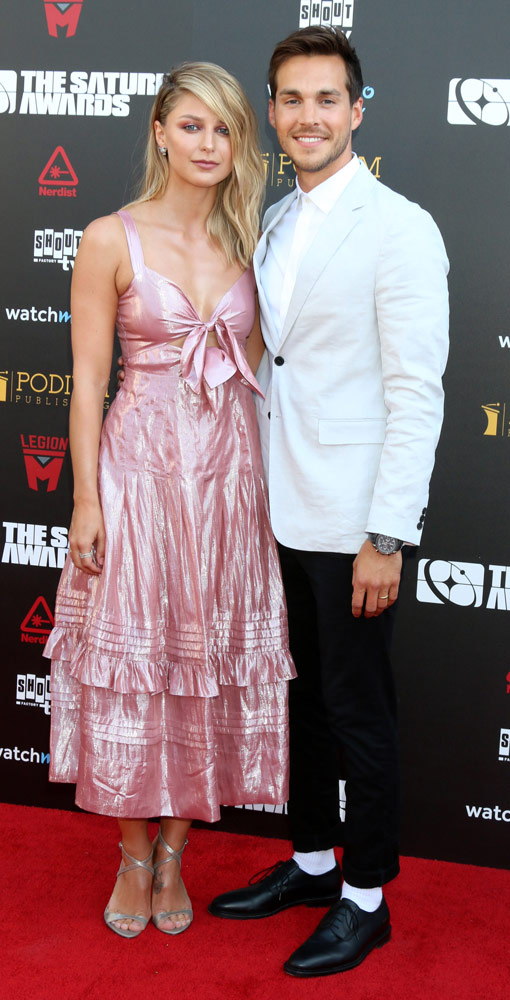 You May Be Interested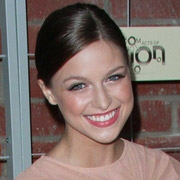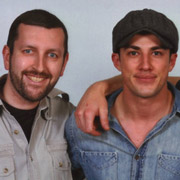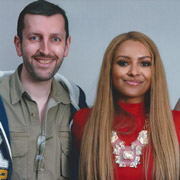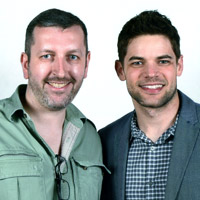 Add a Comment
21 comments
Average Guess (46 Votes)
5ft 11.52in (181.7cm)
HHG
said on 16/Aug/20
I can see from the other comments how some people may think this guy can come across as a solid 6ft after watching Containment, but after seeing him in TVD and supergirl it makes it very apparent he's under 6ft.
Mike Hawk
said on 19/Jul/20
Rob can you explain this? So in TVD Chris Wood can look barely ever 5'10.5 range with 5'9.5 Ian Somerhalder but somehow with 5'9.5 David Gysai Wood on containment looks a strong 5'11 and even close to 5'11.75?

Editor Rob
Ian has the ability to look near 5ft 10 on Vampire's, I think he wears thicker shoes, though in person it can be hard to tell ian/david apart height-wise.
jumbo
said on 18/Jun/20
Rob, would you say this guy is a classic "height chameleon" similar to Robert Pattinson? At times he can look barebones 5'11, however, at other times he can look 6'0 maybe even 6'0 1/4. If you've ever seen the show "containment" you'd understand what I mean. Overall I think he's 5'11 1/2ish but its weird he def wears shoes with heels at times.

Editor Rob
I think from what I saw on Supergirl he could look anywhere from 5ft 11 to 6ft range.
Kurzzawa
said on 8/Jun/20
Did you downgrade him Rob by a quarter? This seems far more believable. 5'10.75-5'11.5 is ok for him.

Editor Rob
At times he can seem a flat 5ft 11 guy
Kurzzawa
said on 25/May/20
Rob how you explain this? In this photo looks like only 1 inch difference? Both standing stright.
Click Here
And sorry that i am so obsessed for these vampire diares star heights :D

Editor Rob
He can look barely 5ft 11, Ian has worn some thicker heels at times, which might help him look near 5ft 10.
5'5 John
said on 14/May/20
Rob, out of Drake, Christian Bale, Jensen Ackles, and Chris Wood, who's shortest to tallest?

Editor Rob
It is close, I think overall I might actually give Jensen an edge, but Drake I don't rule out a full six foot.
4'11 Timothy
said on 9/May/20
Would you lean more towards 5'11 1/2 or 6'0?

Editor Rob
I think close to 6ft at times, so maybe a bit more odds 5ft 11.75-6ft range
Importer
said on 11/Jul/19
5'11 1/2 minimum, forgot to add..
Importer
said on 10/Jul/19
5'11 1/2. Perfect 5inch difference with his partner.
Matt
said on 21/Jul/17
Strange, he never looked this tall on TVD. I always had the image that he was somewhere between 5'10 - 5'11, being slightly taller than Ian and Paul but shorter than Matt Davis.
Matt
said on 26/Jun/17
He looks like a solid 6ft guy, but of course this site has an obsession with underguessing people's heights.
nikola
said on 8/Jun/17
How tall is Somerhalder on Diaries with his thick boots?
Editor Rob: at times on Vampire, he can pull of looking near 5ft 10.
sumdude
said on 6/Jun/17
Hard to tell with this guy, sometimes wears shoes with massive heels on the supergirl show/in public. To be totally honest he might be 181 or 181.5cm at night/mid-day. I have a hard time seeing 182.5-183+. Certainly not a solid 6ft like Henry Cavill or Edward Norton.
Sandy Cowell
said on 5/Jun/17
I always think that for people with this name, there would be a great deal more scope for entertainment if it was spelt the other way, having known some Woods myself and their extreme willingness to say "yes" to anyone!
This fellow had better get the full 6ft from me, because otherwise I WOULD risk being struck off his Christmas Card List, and we can't have that, can we?
6ft ➖ 🔑 ➖ 🎄✉✔ 😁
5ft11.75 ➖ 🎄✉❌ 😝
Sammy Derrick
said on 3/Jun/17
Jon Jonzz said 'The D.E.O. received reports this morning of a six-foot alien(Chris Wood) attacking two men in a bar last night...Apparently this alien had a 5'2 sidekick.'
He can occasionally look 6'0(183cm)but 182cm seems more accurate.
Flyin
said on 3/Jun/17
Another one I had at at the full 6'0. Army boots in containment must have conned me.
theL4st
said on 2/Jun/17
Rob check these out
Click Here
Click Here
(footwear)
Click Here
(same event + footwear)
i think chris wood is more 181 and i think mathew davis is 184, ian and paul wear big heeled boots and appear 5'11 range but mathew towers over them.
Editor Rob: he does look like he might have some 0.6 inch Puma style, so if Matthew is in at least 1-inch shoe, he's got a bit of footwear advantage.
ww
said on 1/Jun/17
could he be almost 6ft rob he doesn't seem that far from it
Josh
said on 1/Jun/17
Seems about right for him. He's in the same range as Gustin and looks this next to Melissa as well as the rest of the Supergirl cast! Good listing!
jack
said on 1/Jun/17
he has good posture and can measure up to higher marks although i would like to see footwear
nikola
said on 1/Jun/17
Rob,he seems to be about the same height as Ian Somerhalder and Paul Wesley,how is that he is 6 cm taller than Ian and 4 more than Paul?
Editor Rob: Ian at times can seem taller I believe due to thicker footwear, but on Supergirl, I don't think Wood looked far off 6ft...