Katerina Graham's Height
5ft 1 ¾ (156.8 cm)
American Actress best known for playing Bonnie on the hit tv show The Vampire Diaries. In film she can be seen in Honey 2, The Roommate and 17 Again. In a Ustream video chat with fans, she commented on her height, saying:
"I'm Five Four"
although from meeting her at this convention in 2013, I would guess she's a few inches shorter. In this photo I had 1-inch sneakers, she had close to 3.5 inch heels. On her resume she had her weight listed as
"110 lbs"
.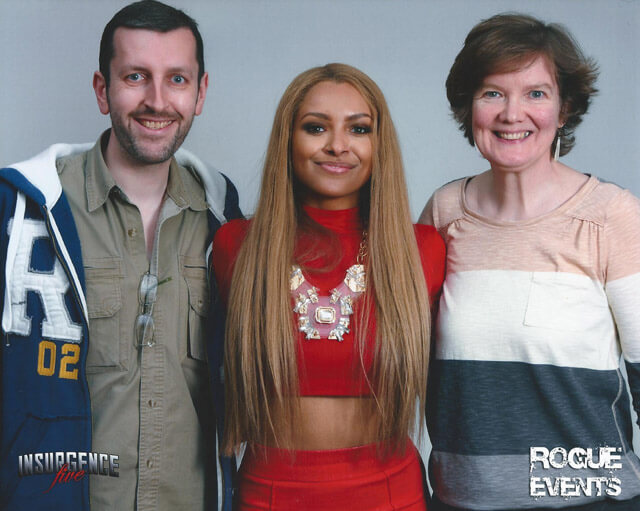 5ft 8 Rob, Kat and Jenny
It's all about, if you're big on the top, you can't be big on the bottom. And I'm learning about shoes and which shoes elongate your legs, and the different kinds of booties that cut them off since I'm short. I'm only 5'4", so I'm VERY aware of that.
MTV.com
You May Be Interested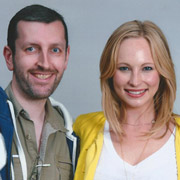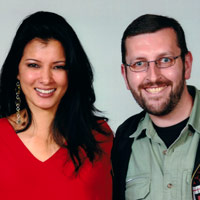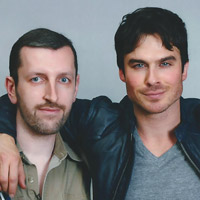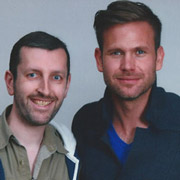 Add a Comment
36 comments
Average Guess (27 Votes)
5ft 1.93in (157.3cm)
ChaosControl 6'2 1/2
said on 8/Feb/21
Nice pic. 5'4 Katerina with 5'10.25 Rob and 5'10 Jenny. By the way my name is meant to say ChaosControl 6'4 1/2, guess I typed it in wrong
Mimi
said on 9/Jan/21
How can she mistake her own height by not less than 2 inches?
Soda machine
said on 7/Dec/20
I'm 6-6 then. Lol. Another great bill claim.
Nik Ashton
said on 20/Apr/20
@ Christian 6'5 3/8" - That's true, she may round up Rob's height to 5'11" though!
Christian 6'5 3/8"
said on 17/Apr/20
If she's 5'4", then Rob's 5'10.5"
Nik Ashton
said on 20/Feb/20
She may think that I'm 5'10"! 😂😂😂
Nik Ashton
said on 17/Feb/20
Her 5'4" claim is amazing, she may think Big Rob is 5'11"!
Jacky Huynh
said on 2/Sep/19
Looks between 158-160cm (5ft 2.25 to 5ft 3) to me.
Nik
said on 11/Jul/18
This is a lovely photograph! I can offer Katerina Graham 5'1.75"!
MAD SAM
said on 19/Jun/18
She's 155-156 cm and she claims 163 cm
Mimi
said on 30/Sep/17
She was listed at 5ft2.25 before right?
Mimi
said on 30/Sep/17
She was listed at 5ft2.25 before right?
Editor Rob: yes, but her heel was bigger than I thought, I wrote down 3 inches, but it gives at least 3.5 inches seeing it again.
Bobby
said on 29/Sep/17
She'd be 5'4.5 with heels on. By the way, the reason for why many women are picky about a guy's height is because they want to wear heels on dates. I'm 5'10, and I've got a pen pal living in Macedonia who is 5'4, and she sometimes wears big heels when going out. Women just want you to be taller than them when they wear heels, so if you're more than 5 inches taller, you're good enough. Just mentioning that offhand here.
Editor Rob:
this lady claiming 5ft 4 barefoot, well she should be embarrassed...I had a check again as I had written down in my notepad that day 3-inch, hence I said she had a 2-inch advantage (I'm 5ft 9 in sneakers here).
But I checked a side view of her
Heels that day
and it was easily over 3 inches comfortable, no less than about 3.5 inch, so she had a good 2.5 inch footwear advantage over me...
therefore, I revise my estimate and say she's a weak 5ft 2 range.
trickytricky
said on 7/Jul/17
she is indeed 5'4 with heels. that's a fact
XXX
said on 28/Jun/17
Somehow I always thought of her as 157 cm exactly.
Sarah
said on 26/Oct/16
Possibly a bit under this. 5'1.75"
Alice 5'2
said on 15/Oct/14
In a pic with Chanel westcoast (5'2 by her own words) she looks the same height...
roy
said on 28/Oct/13
@shanti
maybe in china its average, but go to the nethelands or germany and you will notice how the 'under 40' generation averages out at around 5'7 (170cm) for women and 5'11-6ft(180-183cm) for men
Im 6'1 (185cm) in my sneakers and sometimes I feel like Im barely average over here in germany xD
Jessie
said on 13/Aug/13
5'4"? Lol. She's barely 5'2" :p
SHORTY
said on 29/Jun/13
I don't know why so many people feel the need to lie about their height. A lot of people say that guys usually fib on their stature but I've met so many women who either add a couple of inches or just don't know their height and toss out an outrageous claim.
shanti
said on 23/Jun/13
it makes sense, she isn't average height really, more on shorter side
Roc Marciano
said on 23/Jun/13
Still hot as hell
esme
said on 18/Jun/13
she's doing what nina did - added 2 inches to her height, kat says she's 5'4", nina 5'7" but both are 2 inches shorter
marla singer
said on 13/May/13
With Vanessa Hudgens she looks 5'1.5"... o.O
Alice5-2
said on 17/Mar/13
Amber Riley said herself that she's 5'2 so Kat is definitely 5'1 or 5'2 maximum
Alexandra
said on 2/Mar/13
I'd say she's about 5'3'', like me. Not more though. She also wears green contacts all the time, but that's another story. Wonder why she wears them...?
marla singer
said on 18/Oct/12
I think 5'3", nothing less.
Her legs are too long for a 5'2" frame, in fact at first I believed she actually was 5'4", also because I thought 5'5" Nina Dobrev was 5'6.5" as she insisted to be... lol
Lisa
said on 30/Sep/12
She's definitely not 5'4"! I'd say that she's 5'2" to 5'2.5"
mnm
said on 14/Oct/11
i just saw an interview of hers on youtube and she said she's 5'4
Nox
said on 2/Oct/11
i knew it! kat is around 5'1-5'2! deppfans pic proves it.her height should be lowered.
deppfan
said on 24/Aug/11
She was shorter than Selena Gomez about 3 cm. in spite of the higher platformed heels she was wearing.
Click Here
Emma
said on 28/May/11
Celebs always say that they are taller than they really are. She looks about 5'3" compared to the guys on Vampire Diaries.
nellie
said on 14/Jan/11
On her twitter, she said she was 5'4".
Kaylene
said on 18/Dec/10
I think she might be shorter than that.
lydia
said on 29/Oct/10
wow im slightly taller than her, is there really much of a difference in 0.5 of an inch though? i love katerina graham!!