Christian Antidormi's Height
5ft 6 ¾ (169.5 cm)
Australian actor, known for playing Tiberius Crassus in TV series Spartacus.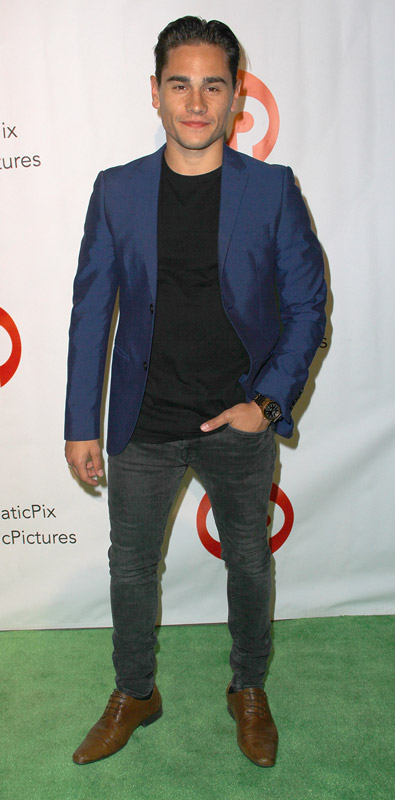 Photos by PR Photos
You May Be Interested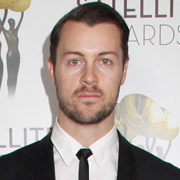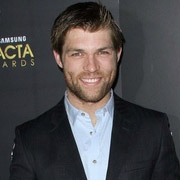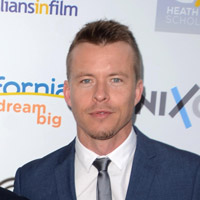 Add a Comment
15 comments
Average Guess (13 Votes)
5ft 6.48in (168.9cm)
Tallish89
said on 3/Oct/17
He is maybe a weak 5'7 more 5'6.5
Nik
said on 30/Aug/17
@ Sandy Cowell - Hi!
It does sound funny Sandy, and it is good to have a sense of humour and be light hearted, it does wonders for your morale and your health!
I also found it funny when you said that Christian's surname made him sound like he was an insomniac, it most certainly does!
It's great to hear about your friend Brian having a very good sense of humour, it will help him in his life a lot, and I know you have a good sense of humour too! I like it when Jim says that you have 40 different laughs, you must laugh a lot and this gets a big👍 from me!
It's nice for you to say that I am medium sized, although I will be at the bottom of the 5'7" - 5'10" range (but still in there!) and I feel myself that I am either at the bottom of the relatively average range, or at the top of the small range, I will plump for the former like you did. Neither description sounds bad to me though!
Tall people can also see over garden fences very easily, that is not something I can do and I had a bit of fun with our gardener several months back by claiming that neither of us would be able to see over the fence in our garden, the gentleman who did our grass was about 5'8" flat! I don't know how the subject came up but you would have to be about 6'4" or over to see over our garden fence!
Yes, Arch is about 6'1" and Gladstone Screwer is about 6'1.5" and they both have a good sense of humour like you said but there do seem to be a lot of smaller men about with very good senses of humour! I may write down a list of male professional comedians and their heights and see if there is any link between height and sense of humour!
Height and strength don't always go hand in hand though, Jim who at 5'9" is average in height but must be stronger than a big majority of men who are taller than he is!
I was so pleased to find your comment even though it never made the comments page and I hope your friend Brian has a great 43rd birthday! It's been great talking to you Sandy this Wednesday afternoon, I hope everything went well at the pain clinic went well yesterday and that you have a relaxing day today!
A 4th round of health tips will be coming everyone's way very soon!
Cheers!
Sandy Cowell
said on 28/Aug/17
@ Nik - Exactly! How far from the ground sounds somewhat funny, and when you put it like that, being near to the ground must have as many advantages as tall people seeing over walls and through windows (ha ha!) , only different ones!
You can't exactly make up for the extra might and strength that a tall person has over a little one though, and that is where having a good sense of humour comes in! In my many years 😭 experience, the small men that I have known have superior senses of humour, making up for that lack of stature and strength that tall'uns have, many times over!*
Medium-sized guys like you, who range from say, 5ft7 to around 5ft10, are mostly very funny to have around (I know you are!), but the small ones for some hilarious reason - ALWAYS!
* There are obviously going to be exceptions!
I had a friend (6ft4), who loved comedy and humour so much that he carried his funny DVD's with him everywhere, in case of emergency invitations maybe! I met him when I was staying with a friend in a sort of boarding house, for want of a better term!
Every single time I passed his room to use the bathroom, I could hear loud laughter bellowing from his quarters!
He was, without doubt, an exception on the 'tall people' front, and he was quite a laugh to talk to, even if he did pinch a lot of second hand humour - which he did!
Oh, it's his Birthday on Saturday and even that he would call his B-Day! 🚽 (Happy 43rd B-Day Brian!)
Many tall people I'm sure, would swear that they are naturally very funny, so this generalisation is probably a load of balderdash! Our friend Gladstone Screwer is tall, and he's funny! I've also detected more than a little humour coming from Arch Stanton, and he is also tall! Thanks to your persistance, we found out Arch's height!
Cheers Nik! It's been nice talking to you, as always!
Nik
said on 22/Aug/17
@ Sandy Cowell - Hi!
You are absolutely correct Sandy! Height is only one aspect of us and it is not an important one as far as both of us are concerned in determining whether someone is desirable or cool. Most other people think the same but unfortunately a minority of people who are shallow discrimate against men who are smaller and this can make some smaller men feel as if they are not very desirable.
I think tallness does command subconscious respect, but it shouldn't do really because all height is is how far someone's head goes up in the air!
Cheers!
Sandy Cowell
said on 22/Aug/17
@ Nik - Small guys being desirable and cool is 100% obvious of course, especially when you apply the 'eye of the beholder' rule! Why ever shouldn't they be?
I have known really tall guys with negative traits in their personalities and small ones who have proved to be braver than the big ones, and could fight better!
What I do think is unfair is that the taller ones tend to be able to push the patience of people and get away with it more so than the smaller ones. Why is this the case? Could it be that tallness commands subconscious respect? Alas, I think it probably does! BUGGER!
Nik
said on 21/Aug/17
@ Sandy Cowell - Hi!
Of course it does, and maybe it is the look that can bring other people the most joy!
Coupling Christian and Tom Cruise together in a film would be a great idea, and as heroes too would send out the message that smaller guys can be heroic like you said! Also they would be suited as a good father and son team, it's a shame no one has thought about it.
I had certainly never heard of Christian before he got his page but we both know who he is now! They also send out a message that smaller guys can be desirable and cool too!
Cheers!
Sandy Cowell
said on 20/Aug/17
Too right! A smiling, laughing face just has to be reciprocated!
THAT SOUNDED SO FUNNY FROM YOU:- Tom Cruise and OF COURSE, Christian Antidormi just HAVE to be coupled together! Like we've all heard of him! Had you heard of him? I certainly hadn't! Well, next time I see Tom Cruise, Christian Antidormi will spring straight into my mind! The two horizonally challenged, yet most highly desirable actors that the film world has to offer, waiting for a film part that requires two shorter tough-guy roles so that they can prove to the world that you don't have to be tall to be heroic!
Come to think of it, they'd make an excellent father-and-son team! How about a remake of 'Rainman', or is that just a little far-fetched?
Nik
said on 19/Aug/17
@ Sandy Cowell - Hi!
And right now it is absolutely chucking it down, this second the heavens have just opened up! Who wants to see a miserable and glum face, particularly at a bus stop in this weather?
Tom cruise always springs to mind when you are talking about a smallish and handsome man as well as, of course, Christian Antidormi. Surely most guys would prefer to swap a few inches to look like either of these two, but not necessarily as it comes down to personal choice as you said. At the end of the day it shouldn't. matter a jot what someone looks like because as you correctly said it is what a person has got inside that counts, and people who are not good looking can enhance their own appearance a lot by raising a smile and hopefully making someone else's day better as a result. It's the look that can make the world a better place!
👍
Sandy Cowell
said on 18/Aug/17
@ Nik - Hi! Yes, I think that the majority of folks would favour good looks to a tall height - especially where women are concerned.
However, it's definitely an 'each to his own' situation here! Ultimately, being a good person inside is what counts, and if how you look is going to effect how you function, which invariably is the case, I think that most people would favour a pleasant face, yes, one which his fellow man is only too happy to see on a cold and wintery morning when the bus timetables are all haywire and it's difficult to keep an umbrella up!
What's the point being tall then when you're just going to be scowled at? 😕☔⚡☁🌂🌁💧
😀😆👍 😤😥👎
Powerhouse
said on 17/Aug/17
Barely 5'6.
Nik
said on 17/Aug/17
@ Sandy Cowell - Hi!
We already have someone on this website who goes by the name "Insomniak" and like you said this guys name is very much along the same lines!
He certainly looks short of 5'7", but hey he's handsome so he shouldn't give a hoot! Tall or handsome? I think it's a no brainer for me which one men should prefer! Over both these things it is better to be a good person in good health!
Cheers!
Sandy Cowell
said on 16/Aug/17
@ Nik - Thanks! 🙆😌🙌
Cheers to you too! 👍
Nik
said on 16/Aug/17
@ Sandy Cowell
Ha ha. That is so funny!
Yes, he is handsome and about 5'6.5", like you and Rob said!
Cheers!
Sandy Cowell
said on 15/Aug/17
His name suggests that he might be an insomniac!
The guy looks a bit short in the leg - probably a bad choice of trousers! Otherwise, he's a handsome young fellow.
He can have 5ft6.5 because that's genuinely how tall I think he is!
dsds
said on 13/Aug/17
i never knew 5'7 could look this shart