Liam McIntyre's Height
6ft 1 (185.4 cm)
Australian Actor/Model best known for playing Spartacus in the Starz series Spartacus: Vengeance and Blood & Sand.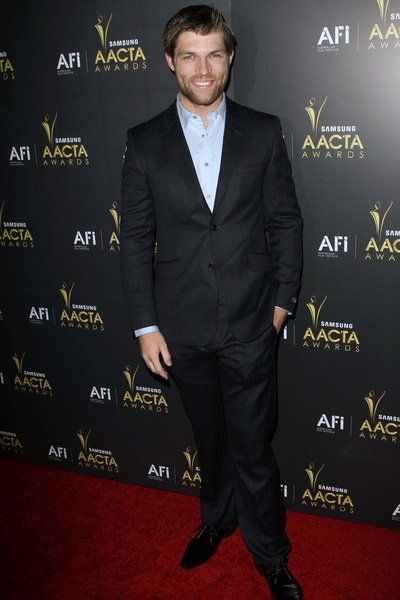 Photos by PR Photos
You May Be Interested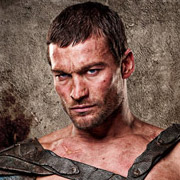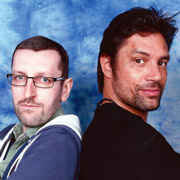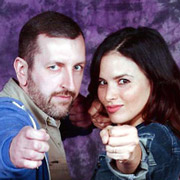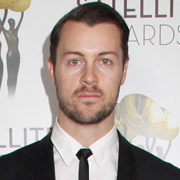 Add a Comment
28 comments
Average Guess (11 Votes)
6ft 0.84in (185cm)
slim 6'1
said on 12/Jul/21
@Rob, delete all my old comments on this page
184-185cm
Rampage(-_-_-)Clover
said on 22/Apr/21
This guy generally looks a decent 6ft1 range
Incognito324
said on 19/Apr/21
didn't never could guess 6'1". Thinked small man looking at photo
Rampage(-_-_-)Clover
said on 14/Jul/20
Rob, a little over 6ft1?
Rampage(-_-_-)Clover
said on 28/Mar/20
This guy can look 186cm range at times. 185.5cm minimum. Out of bed, almost 188cm
Jkiller
said on 28/Feb/20
Around 6'1 seem right
TheBat
said on 8/Nov/18
Solid 6'1.25". Liam does give the appearance of being at the 6'2" mark. I think he should be in the Australian actors category as well.
Tallish89
said on 3/Oct/17
What's to agrue he's clearly taller than his 5'10 co stars
Mark(5'9.5")
said on 23/Aug/17
182.88 cm is bang on 6'0".
Slim can be also telling the truth if he claimed 6'0" and no one would bats an eye.
Aza
said on 4/Aug/17
I actually think he is a solid 6'1.
Slim 182 cm
said on 2/Aug/17
He looks 185 on screen, and in person, seriously.
Slim 182 cm
said on 30/Jul/17
Genuine height is 6'1
Ray
said on 1/Nov/16
Click Here
Scroll dorm to the 5th photo him with 6'1.5 Nathan Fillion there is around a 1/2" difference in the photo. Nathan is a legit 6'1.5 making Liam 6'1 flat a good estimate
172.4cm guy
said on 17/Oct/16
I'll just be a bit of a nerd and exclaim that his actor shares my birthday, even the year! He looks like a legit 185cm to me too, so I'm on board with the current listing.
indy
said on 1/Oct/16
After having seen him again, I'd say he is slightly below 6ft. But he sometimes appears shorter due to his crappy posture.
Rick
said on 29/Nov/15
Ok I have to comment on this. Manu was TINY even with lifts! I met all of these guys at Supercon in Miami. I am 6'1 and Daniel is at least 6'2.5 at the very least. Nick Tarabay was about one inch below me. Manu was in SERIOUS lifts and still at least 2 inches under me and Liam was close to eye level with me. I really could not believe how small most of the cast was. Agron (Daniel) was seriously huge! He was definitely the largest of the cast by far, with the exception of Stephen Dunlevy. The same goes for the cast of The Avengers, all of them tiny except
Chris Hemsworth
. . . . that dude was legit!
indy
said on 23/Sep/14
Definitely shorter than Feuerriegel, but again, Liam does not stand tall, so it is hard to say.
sabot
said on 23/Mar/14
Feuerriegel is 185cm, Liam McIntyre is ~1 cm shorter, which makes him arround 184cm. He is 10 cm taller then 174cm Manu Benett.
indy
said on 28/Dec/13
I met him once. Around 184 - 186 cm seems realistic... it is hard to tell exactly how tall he is because he tends to lower himself when standing next to shorter people... As if he was ashamed of being tall, or something ;) Example here :
Click Here
Gannicus
said on 27/Apr/13
Hey Rob,
how do I create a clickable Link out of an http address?
For those who wonder the four stars beneath me stand for one of "these who must not be named words" and it§s not Voldemort. Thanks

Editor Rob
just include the http://www.blahblah.com with a space before and after the address and it should automatically create 'click here'. But if it's a link to an image (i.e. http://www.blahblah.com/image.jpg then you need to use tinyurl to get a short address)
Gannicus
said on 24/Apr/13
Here´s Liam with 178 cm Manu Bennett at the Spartacus Vengeance premiere at Cinerama Dome:
http://****yeahcrixus.tumblr.com/post/18784307899/manu-bennett-and-liam-mcintyre-spartacus
Not sure what to make of it, probably Liam bends his knees to make Manu look bigger for the shot, because they look about the same height there. Awesome show by the way.
Yitzhak
said on 23/Mar/13
Looked about 3.5-4" taller than probably 5'9"-5'9.5" Manu Bennet in their scenes in spartacus. 6'1" is probably right.
Jaypee
said on 21/Mar/13
I knew this guy was tall. I am kinda confused because Dan feuregel says he is 6'1 but he is taller than liam on spartacus. could you add him to your list rob?
TNTinCA
said on 15/Feb/13
Sounds about right. I pegged him at between 6'1" and 6'2" when he was on Spartacus.
Sam
said on 12/Nov/12
Looked right around 6'1" next to Shaq in EW magazine.
paulfromchicago
said on 11/Sep/12
Also met him at m place of business Japonias, he was shorter than me by a cm. I am 185cm on the dot.
henkW
said on 27/Aug/12
I think is closer to the 183 cm range
short man syndrome
said on 25/Jul/12
he always looks pretty tall, certainly a good height for a model.