Christina Applegate's Height
5ft 5 (165.1 cm)
American Actress, best known for appearing in TV series Married with Children, Up All Night and movies such as Anchorman and The Sweetest Thing.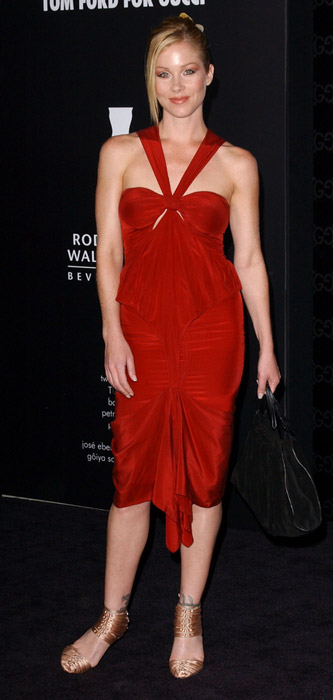 Photos by PR Photos
You May Be Interested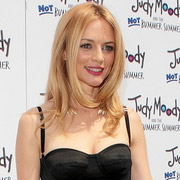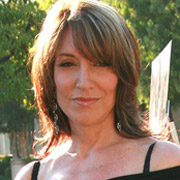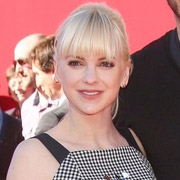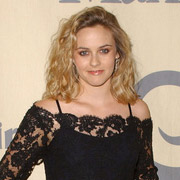 Add a Comment
49 comments
Average Guess (13 Votes)
5ft 4.67in (164.3cm)
Iman Ahmad
said on 24/Jan/20
I Guess She Is 165,1 cm Flat ,
Nik Ashton
said on 23/Jan/20
She is a convincing five foot fiver!
Miss Sandy Cowell
said on 25/Nov/19
🕯️🎂💝 Happy Birthday Christina! 💝🎂🕯️
Ah! It's Christina's Birthday today and she is turning 48. Many Happy Returns to her!
She seems to be at peace with her height because this picture shows her in a pair of expensive-looking golden sandals. I'd only pay out a lot of money for shoes with a fair heel on them, and that's because I'm NOT at peace with my height! 😜🤭😂
Christina gets a lovely, top-notch 5ft5 and a bunch of flowers! 😃💐 XXX
🎂💝🕯️🎀🎂💝🕯️🎀🎂💝🕯️🎀🎂💝🕯️🎀
Tall Sam
said on 12/Jun/19
She's a bit over the map IMO, she can pull off looking tall in heels with other actress I've noticed but next to tall male actors can also look fairly petite. I was surprised to see in stills that there's not much difference between her and Linda Cardellini.
PAN BERRY
said on 9/Jan/19
She looks very 165 cm at 5'5"
Nik
said on 25/Apr/18
@ Sandy Cowell - I have indeed, via the previous "Comments page"!
🍎🍏!! Christina can have 5'5"! After all she looks more "5 5" than "5 4", I do not agree with the average vote of 5'4.41"! 🍏🍎!!
What a way to encourage us all to have the odd few extra apples per week, I hope you like my comment on Gwyneth Paltrow's page!
Sandy Cowell
said on 25/Apr/18
@ Nik - So I see you've found another applesome name! Bravo!
🍎 I will give Christina 5ft5; I am familiar with her work!
Nik
said on 23/Apr/18
@ Sandy Cowell - I like her name! 🍎! 🍏!
I think that Christina is at the top end of the 5'4.5" - 5'5" range!
Nik
said on 21/Apr/18
5'4.5" - 5'5"!
Junior Hernandez 1990
said on 20/Apr/18
Def 5'4.5 to 5'5.
170cm Air force one guy
said on 25/Oct/16
Could you downgrade her to 5'4.75 as real height and 5'5 as peak?
littlesue
said on 25/Oct/16
She may well have lost a bit, she has had breast cancer in the last 10 years and if she has had chemo it puts you into a menopause, also breast cancer chemo is rubbish for your joints and bones.
170cm Air force one guy
said on 23/Oct/16
Is it possible she lost a centimeter at 44?
Editor Rob: a 1/4 inch is always possible, although she looks still in very nice shape.
Arch Stanton
said on 25/Sep/16
sleuth said on 19/Jun/07
I remember when she was at her most gigantic celebrity status. I remember she said she couldn't date because everybody was too scared to ask her out. Even stars.
She is pretty intimidating looking so not surprising, looks like she could be really spiteful. I'd call her "cruelly hot" haha. Can look taller.
5'6.5 Indiana jones guy
said on 2/Jul/16
Can she look 5'6 at times?
5'6 Aravind
said on 5/Jun/16
How tall might she be now?
gums
said on 4/Nov/14
Umm thought she was 5'7? Maybe she shrunk with age..p
Greg
said on 14/Oct/12
Really, 5'5"? She sure looked taller than that last night when she was hosting SNL.
clint
said on 19/Jan/12
She's about 5'6".
myke
said on 16/Dec/10
i thought she was about 5'6 the most 5'7.
walker
said on 11/Dec/10
5 foot 5 and weighs about 135 she looked a little pudgy in the rocker
Heightgirl
said on 9/Jun/09
I thought she was a lot taller? Well if Jack Black is 5f6 barefoot and 5f7 in shoes, then she is at least 5f4 and I can't see her being shorter than that.
hamletmiss
said on 27/Aug/08
Just peering over clips of her in the movie "Anchorman" on YouTube, I took a glance of Christina Applegate standing next to Will Ferrell, who is 6'3." She has heels on, but she looks more like a tall woman of 5'6" or 5'7" than an average 5'5" woman. Maybe she was disatisfied with her given height and wanted camera tricks on her to make her look tall. But most important of all, we all wish her good health and a speedy recovery for breast cancer surgery.
Anna
said on 17/Aug/08
She's taller than 5'5.I saw her in the babysitters dead and she looked really tall.
Josephine
said on 12/Jul/08
She is as tall as Jack Black wearing heels. He is something between 5'5-5'6". Like Glenn says she must be 5'3" or 5'4" at best.
Anonymous
said on 24/Jun/08
yes id say 5'5-diaz had about 3'4 inches on her in "the sweetest thing". diaz is a little more than 5'8, i think.
Phil
said on 14/Jun/08
You have this one bang on. I just saw an episode of MWC with Tia Carrera as a guest star (her and Kelly Bundy were auditioning to be spokesmodels for the Cadillac Allante). Carrera is a solid 5'8" (I worked with her) and Applegate is 2-3 inches shorter and no more.
runt
said on 1/Jun/08
Yeah, the word 'tower' is seen on every page of this site and I think it should be banned becaue it's never used right.
Anonymous
said on 24/Jan/08
'Tower'is a bit of a strong word! She was about 2 inches taller than Jessica Simpson who is probably around 5'2. I'd say Applegate is between 5'4-5'5.
short1
said on 20/Aug/07
in the "a public affair" music video she seemed to tower over jessica simpson, eva longoria, and christina milian
sleuth
said on 19/Jun/07
I remember when she was at her most gigantic celebrity status. I remember she said she couldn't date because everybody was too scared to ask her out. Even stars.
vandal
said on 8/Jun/07
Actually I remember many bedroom scenes where Kelly Bundy would come in to Al Bundy's bedroom in slippers with Bud. Both in slippers she had at least 2" on him. If you downgrade CA to 5 ft 3-4 you have to downgrade Faustino to 5 ft 1-2
robotix
said on 3/Jun/07
it would have been an interesting twist to see her in flats against david faustino in boots. If she's 5-3 like he is or even 5-4, bud could look taller than kelly
Kathryn
said on 4/Apr/07
yes, maybe a little taller...i think she´s 5'5.5'' (166 cm) or 5'6'' (168 cm)..well..it´s not a huge differnece.
Anonymous
said on 6/Sep/06
She is three inches shorter than chris Parnell in Anchorman. She is 5'3".
ancient Aztec Guy
said on 14/Aug/06
When Christina applegate starred on Anchorman Ron Bugundy she did not look tall next to 6'3" Will Farrell.
ashlee
said on 30/Jul/06
christina is definetly 5'5 or taller i've seen pics on jessica simpson's height(on this sight) that prove it. here's
Click Here
lola
said on 20/Jul/06
I think 5'5" is about right, she's very close in height to Jen Aniston when on friends and she seems to be AT LEAST 2" taller than Jessica Simpson in her new video, I think 5'5" is pretty right on.....Plus I don't know if anyone has ever checked this like me, but 2" heels don't always make you 2" taller they just lift your heels that amount of height, platforms of course make up for some of that but it is hard to judge sometimes....
Haylie
said on 18/Jul/06
Yep, I'd say 5'4ish, she was quite close to Selma Blair's height in 'The Sweetest Thing'
Glenn
said on 28/Jun/06
5-3 or 5-4.
Anonymous
said on 27/Jun/06
She is 5'6' in heels. She needs to be downgraded!
Click Here
Anonymous
said on 27/Jun/06
Hey, Glenn. What do you think??
I've seen her (in NYC) and she looked about 5'3".
anonymous
said on 22/Jun/06
i saw applegate's broadway show in NYC in december, and without heels she looked no more than 5'4
guru
said on 5/Jun/06
u might be right but then aniston herself had big heels on. christina was definitely taller in the episode where they fight it looked so forced to see aniston slightly edge the fight being a star. in reality christina is so much taller and stronger she would thrash aniston
Me
said on 30/May/06
on friends i am pretty sure that christina was with very high heels....
heightfan
said on 3/Jan/06
Good call fan. So do you think that Christina is taller than the 5'5" that is often stated or do you think that Jen is not as tall as some believe?
fan
said on 1/Jan/06
christina applegate was clearly about 2 inches taller than aniston on friends
Lindsay
said on 1/Nov/05
just out of interest when were applegate and doherty toghether? I'd like to know cause I like them both as actresses x x x
Anonymous
said on 18/Oct/05
She is two inches taller than Shannen Doherty. How tall is Doherty, 5'2"?
I think Applegate is more at 5'3" or 4".