Anna Faris Height
5ft 4 (162.6 cm)
American actress from Scary Movie, The House Bunny and Take me Home Tonight. She described playing a playboy bunny how
"To go from 5-feet-5 to 6-feet-1 was awesome"
but in a geekmonthly interview said:
"Something that defined me as a child was my height "I'm 5' 4" now which is pretty average but I was tiny growing up and I have a really tall family...I was at least a foot shorter than all of my classmates. That was how I was identified and when you're a kid your world is so small and something like that, being known as the short one, is really important and when I look back I really was a little Napoleon"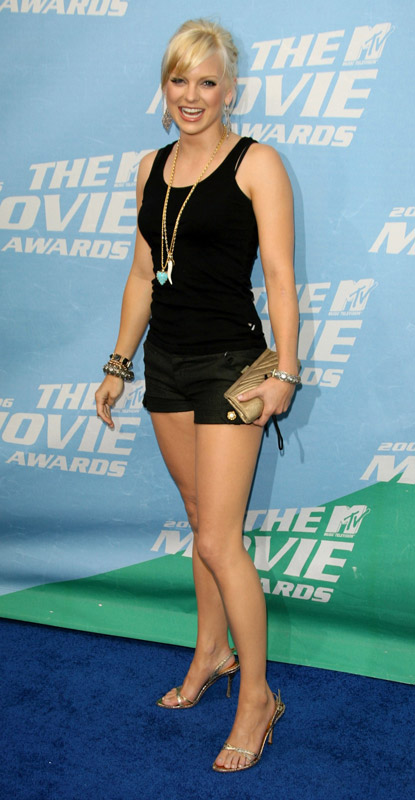 Photo by PR Photos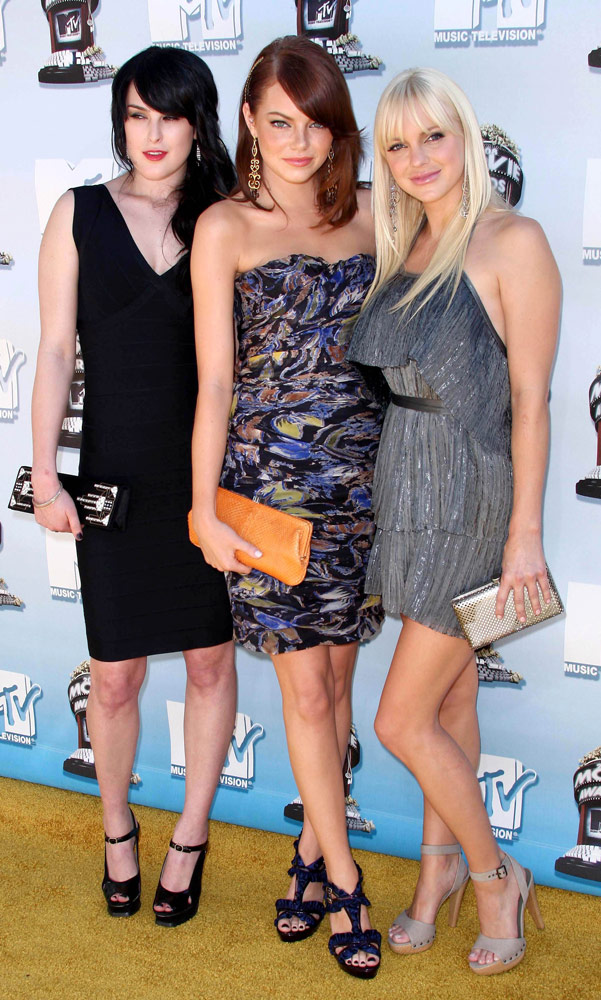 Photo by s_bukley/BigStock.com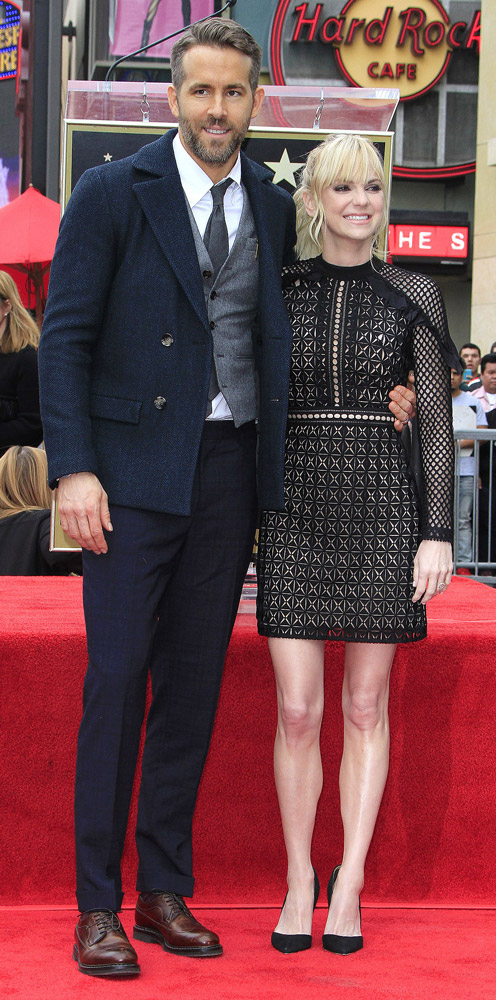 You May Be Interested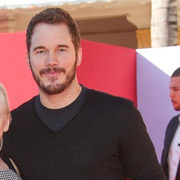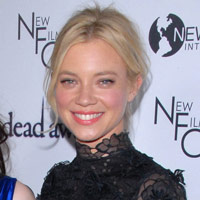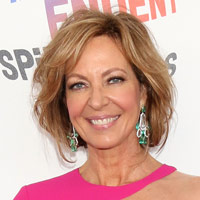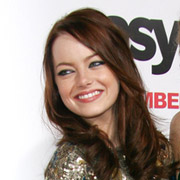 Add a Comment
51 comments
Average Guess (30 Votes)
5ft 3.36in (160.9cm)
Jackie Lee
said on 26/May/21
I'm surprised she's this tall. She looked barely taller than 5'2 kevin hart in scary movie 3 and looks below average height. 5'2-5'3 is more accurate
Leesheff85
said on 12/Apr/21
5ft 3.5 isn't super tiny traci? Unless your like 6 foot??
ALEXIZ/180cm
said on 10/Apr/21
160 cm max
Traci
said on 4/Aug/20
She's definitely 5'31/3. She's super tiny. Looks taller because she's so thin.
Nik Ashton
said on 9/Feb/20
She's very average in height and I am chuffed to give her her 50th comment!
It's amazing that she was short as a child and on the other hand it is interesting that she has a really tall family! 👌
Littlelee5ft6
said on 10/Oct/19
No justin he is 5ft 2 and if I remember correctly he looked taller than her
Justin Kovach
said on 28/Oct/18
She looks a bit taller then
Kevin Hart
in Scary Movie 3. He is 5'3
MAD SAM
said on 18/Jun/18
Barely taller than 157 cm Carmen Electra, she's in the 158-159 cm range
Tall Sam
said on 9/Mar/18
I'd say she's around this mark I'd say with Allison Janey, I think on that show Mom that my wife watches they often put Anna on a step above Allison or put her in heels and Allison in flats. I guess they explained the much shorter daughter character by having Kevin Pollak play her biological dad lol.
Nik
said on 29/Jan/18
For me Anna Faris is clearly 5'4", and I am surprised at the average vote and some of the comments! She is very pretty by the way!
SS
said on 16/Dec/17
You mean maximum
RainbowBlaster5
said on 7/Feb/17
I think she looks 1.62 minimum
Giorgi
said on 19/Nov/16
Must be a good example of a very proportional, great body. She always looks muxh taller.
BorkLaser
said on 4/Sep/15
Always assumed she was about 5'3" because of how Chris Pratt towers over her even when she's in heels, but 5'4" seems plausible too
A6'2Guy
said on 2/Jul/15
@Silent d I wouldn't say average is short... Neither tall nor short in non relative terms to be honest.
Magic
said on 15/Apr/15
I believe 5'2" max 5'3", Mom's intro is 62-63 inches into photo :)
Rhonda
said on 2/Apr/15
Looks 5ft2 on Mum next to Allison Janney who looks to be about 5ft11.
Bishop
said on 8/Jan/15
With Allison Janney:
Click Here
Sarah
said on 30/Mar/14
Looks about 5'4. Possibly a weak 5'4".
Silent d
said on 29/Oct/13
She is short. In the hot chick, she was shorter than rachel mcadams and rob schneider. I think 160cm is her height. She never really looked taller than 160cm. Didn't andy richter say he was 6 foot 2?
Mark
said on 25/Oct/13
No way is she five foot four I saw her on Conan
In at least 4inch heels maybe six inch heels an she didn't even reach Andy richter jaw and he is 5 11
I know this cause Andy richter has said he is 5'11 he made a joke about him being an angry 5'11
Chubby German lol
Heightgirl
said on 23/Sep/12
5f4 Anna Faris with 5f4 Mindy Kaling? Both ladies have high heels on. Anna looks under 5f2 to me but above 5f1.
Click Here
Cindy
said on 14/Nov/11
She seemed so small in What's Your Number! I dont think she's average height. Maybe 5'2-5'3 if she's lucky. All celebs add a few inches to their height.
Silent d
said on 8/Nov/11
I remember when she went on ellen to promote the house bunny and she was wearing mega platforms and she was only a bit taller than ellen. In scary movie next to 5 foot 8 shannon elizabeth, she looks 15cm shorter. I always thought she was short. I can live with 5 foot 3.
Monica
said on 6/Nov/11
She is max 5'3, not more. She looked this height (with or without heels?) in Scary Movie 3 next to Simon Rex (6'2)
Phil
said on 19/Sep/11
Mr. Paul. Please watch the Scary movie 3 or 4 and think again.
Anna Faris doesn't look taller than
Kevin Hart
and
Kevin Hart
is 5 foot 3 or 5 foot 2. I agree with " Anonymous" She is 5 foot 2.
Lenad
said on 6/Jun/11
I can easily buy 5'4. Probably floats between 163 and 164cm
NSF
said on 7/Mar/11
Anna Faris is taller than she looks. She is probably 5'6".
Anonymous
said on 18/Feb/11
Well, she surely looks shorter, just watch her in the "Scary Movie" films (especially the 3rd one). She always looks shorter than everyone in the movies. I would say around 5'2''.
AJ
said on 13/Nov/10
she probably didnt actuallly mean a foot shorter. she could be just adzajerating
anon
said on 30/Apr/09
She's not that tall, but she's not petite. I would say around 5' 4
anonymous
said on 1/Jan/09
In the hot chick, she was shorter than 5 foot 4 rob schneider with heels on. She was a tad shorter than rachel mcadams by an inch and they both have heels on. She was an inch shorter than carmen electra with extreme high heels on. She was shorter than ellen by 10cm with mega heels. 5 foot 1 at the most. She always wears mega heels.
Anna
said on 28/Aug/08
Anna's definitely not 5 feet tall! She seems average height at 5f4, or a bit under, but no less than 5f2.
debbie
said on 7/Aug/08
i saw her the other day and shes like 5 feet shes tiny just like every one else in hollywood!
Aimie
said on 30/May/08
I love her. And yes she looked a bit taller than Scarlet on Lost in Translation
glenn
said on 21/Feb/08
pretty sweet.
Matt
said on 21/Feb/08
Glenn, I know a couple of people who have worked with Anna Faris, and they have nothing but great things to say about her. Was this your experience too?
glenn
said on 30/Sep/07
your right.thats some serious crouching.
sleuth
said on 29/Sep/07
Glenn is doing a lot of croching! a 5-8 guy will usually crouch like that with girls who are 5-2 and under. If she's really near 5-5 he should be trying to tower her.
Alyssa
said on 9/Sep/07
Anna is 5'5" if you round, and 5'4.75" if you being technical. I love her! She is such an inspiring actress.
Kathryn
said on 13/Apr/07
my first guess of her was 5'6'' because in scary movie she looked (with flat heels) only a half inch smaller than Jon Abrahams who is a 5'8'' guy. but then i imagined how it would look if she didn´t wear these flat heels and then it was obvious to me. she´s definately a 5'5'' girl, not taller, not smaller.
Austrian
said on 24/Jan/07
yea looks pretty small
and to the poster before who came up with 5'8 as height for her: HAHA never.
samantha
said on 17/Jul/06
she looks much smaller than that. I think she's only 5"2.
Kiana
said on 17/May/06
i would say Anna is about 5'4 because she is alittle shorter than amy who looks about 5'5 or 5'6 and anna is WAY shorter than ryan (OMG he is soooo freakin hott)
Anonymous
said on 30/Apr/06
she and regina hall, who is said to be 5'8, are the same height.

Editor Rob
5ft 8 is kinda over-guess, I've done bad guesses myself ;-)

type in regina hall height into google...and see all those 5ft 8 listings - they all got that height from one source.

Hall is a girl who is several inches shorter than both Sanna Lathan and Gabrielle Union, both ladies who look legit 5ft 7,7.5 range!

you are right though, her and farris are closer in height, and in the pics with electra, somewhere in 5ft 4-4.5 range might be closer than 5ft 8 ;-)
IckyBee
said on 19/Apr/06
When Anna was 14, I was in a stage production of Our Town with her. She was about 5' even at that time I'd say. I'm going with Ball-A-Hallic's guess that she's 5' 3". FYI: Her name is pronounced AH-NUH.
gyllenhaalic823
said on 16/Mar/06
Ryan Reynolds is huge (6'2") but Amy Smart is a bit over avg. (5'5.5") so I'd go to say she's between 5'4" and 5'4.5" (just about average height)
rae
said on 15/Mar/06
In watching Just Friends, Anna Faris is tiny compared to Ryan Reynolds & appears a few inches shorter than Amy Smart. I'd say 5'3 or 5'4 sounds about right.
Becky
said on 27/Feb/06
id say she's 5'4"
Anonymous
said on 8/Feb/06
anna is shorter than scarlett http://www.scarlettjohansson.org/gallery/displayimage.php?album=532&pos=22 http://www.scarlettjohansson.org/gallery/displayimage.php?album=532&pos=21
Super
said on 4/Oct/05
She is sooo damn cute. 5'4 looks about right, she's around Shneider's height in the hot chick