Christina Cox's Height
5ft 6 (167.6 cm)
Canadian Actress best known for TV show Blood Ties and roles in movies like Chronicles of Riddick. On her resume she listed her height as
"5-6, 116lbs"
, though changed it to
"130 lbs"
on her imdbResume. In these photos she had about 2.2-2.3 inch more footwear than me.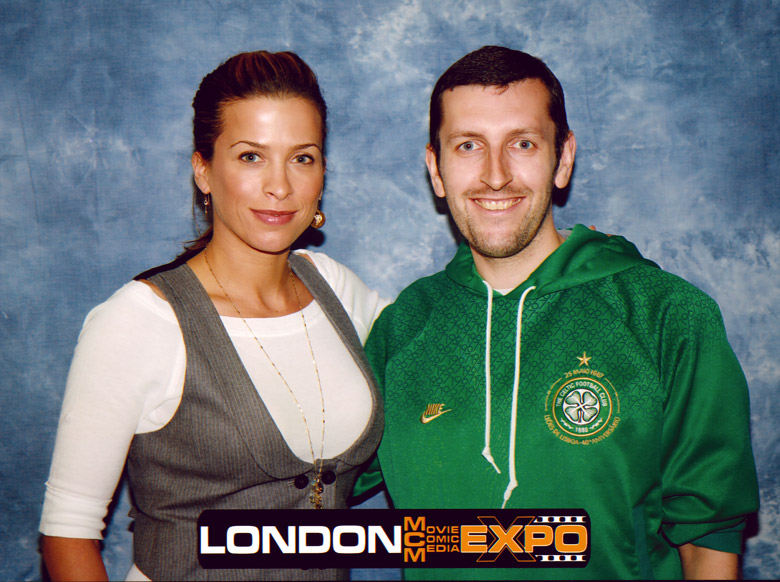 5ft 8 Rob and Christina @ MCM 2008 Expo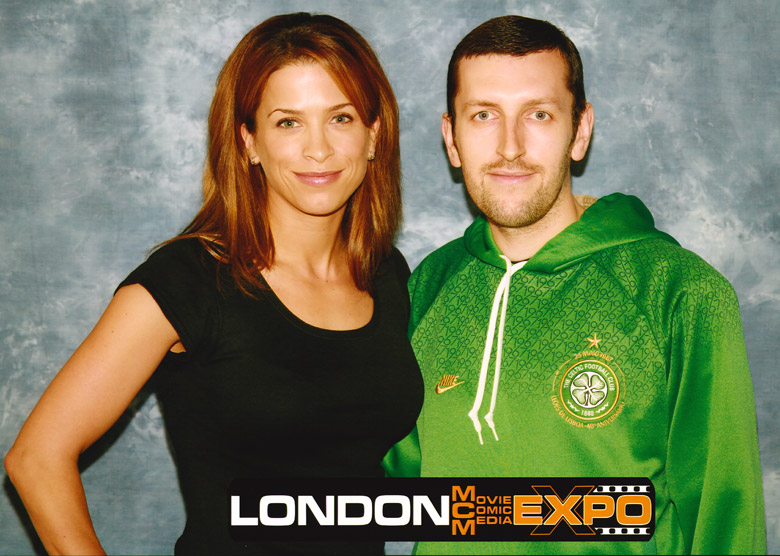 You May Be Interested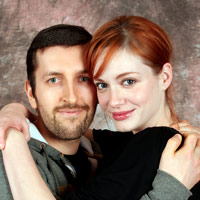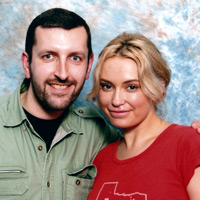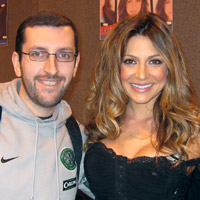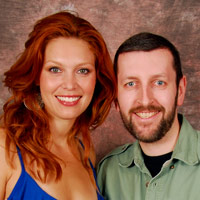 Add a Comment
23 comments
Average Guess (9 Votes)
5ft 6.25in (168.3cm)
Ayyy
said on 17/Jun/20
She has the perfect height for a woman, 5'6.25 or just over 5'6
Nik Ashton
said on 5/May/20
5'6" looks about right!
Iman Ahmad
said on 13/Sep/19
I Guess She Is 167,6 cm Barefoot , She Is 167,6 cm Barefoot , A Lovely Woman , I Am Happy to Comment Her Height , This is 1st Comment Since 2014 ,
John
said on 11/Oct/14
I agree with 176.2 Tunman.She's actually still shorter(arround 0.5 inch) than Rob in both pics.It's her hair making her look taller.
176,2Tunman
said on 23/Feb/14
Looks rather 5'5 in the right pic,considering footwear,5'5.5 in the left one,maybe a slight downgrade,Rob unless she dropped some height?
Dalai Lama
said on 14/Aug/13
best hoodie ever bro
she looks 5'6
Shaun
said on 23/Oct/12
She always reminds me of "Fit and you know it" by The Streets.She could be a little more than this?
[Editor Rob: I had 0.9 inch sneakers and in the black top
She had these shoes
, which as I mention look like a style that might give somewhere around 3.25-3.5 inch range of actual height...]
Dean 5ft 9.25
said on 20/Jul/11
Rob how an earth is she 5'6 if shes got 2.25-2.5 foot ware advantage? she would have to be taller than you no?
[Editor Rob: I put her at her claim as she's not much off it]
vicky
said on 16/Jul/11
why r u wearin same clothes on both occasions????????
[Editor Rob: look closely and you might see a white and black t shirt, that, but it was on same weekend ]
Brazilian Fellow
said on 6/Jun/11
@Joe
I appreciate you have this point of view, and really wish guys sharing it be numerous. In the end, competition for those like me whom really know what a beautiful lady looks like will be easier.
thebad7
said on 26/Feb/11
Beautiful woman. Always in excellent shape. Saw her recently on an episode of NCIS. Standing next to Cote de Pablo, 5'6" looks about right for her--de Pablo looked to have about an inch or just a hair over on Christina. Funny thing about CC--because she's so well-built, she seems like she's taller than 5'6".
tb7
Christina Cox
said on 5/Feb/11
Joe, you're an idiot.
Joe
said on 8/Jan/11
she may think she's hot but she's no christina hendricks. and is shorter ha ha
Matt
said on 30/Nov/10
she is compeltely equal in these photos but minus the 2.25 inch footwear she drops into the very strong 5ft 5 range
Tony
said on 30/May/09
what a hottie she is Rob, This might sound weird but what did she smell like ? Roses and baby farts as I anticipated ?
B-lab
said on 27/May/09
Rob, in response to your edit on supes78's comment.
I immediately thought of the song by The Streets "You're Fit and You Know It" If you ahven't ehard it I would suggest you do and if it should describe her christina fairly well if your vibe was correct
[Editor Rob: yeah, she knows it all right!]
Jay
said on 5/Aug/08
'wears more hair' lol
and I put my feet on one leg at a time j/k
Darla
said on 30/Jul/08
Appears half an inch shorter especially in the first picture compared to Rob and she wears more hair.
Alex
said on 26/Jul/08
So she had those 4-4.5 inch heels then. She does look 1/4 inch taller than you in heels so her at 5'6 makes sense.
Alex
said on 26/Jul/08
Rob, the heel were 3.25-3.5 or gave her 3.25-3.5 inches to her height?
[Editor Rob: gave her that much height, so she had 2.25-2.5 inches advantage over my 1 inch samoas.]
Zach
said on 25/Jul/08
"she had pretty decent heels..." surprised your vision made it down all the way to her heels Rob...
mf
said on 24/Jul/08
Beautiful woman.
supes78
said on 22/Jul/08
Okay, does anyone else think Rob is now using this site to get next to hotties? Seriously, Rob, it might be time to let go of this site and put your mojo to work for you.
[Editor Rob: that girl had a condfidence about her, a kind of 'I know I'm fit' walk...]