Claire Coffee's Height
5ft 3 ½ (161.3 cm)
American actress best known for roles in tv shows like Franklin and Bash, Grimm and General Hospital. She said on twitter that
"I'm 5'4", Sash is 9'8""
and on her resume listed her Weight as 105 pounds.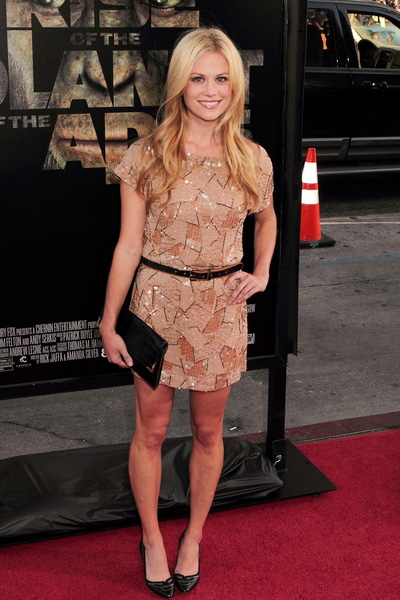 Photo by PR Photos
You May Be Interested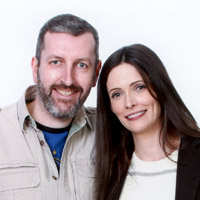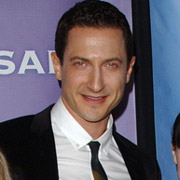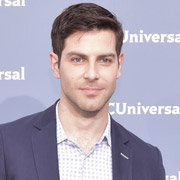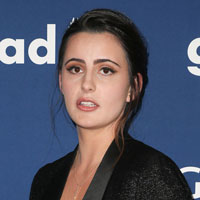 Add a Comment
22 comments
Average Guess (6 Votes)
5ft 2.92in (159.8cm)
Tall Sam
said on 20/Apr/18
Yeah, Claire's in this height range and is lovely with good acting range (from bad guy to hero) in Grimm alone, so hope she gets some good parts in her career.
Nik
said on 18/Apr/18
@ Sandy Cowell - Hi!
Sorry for the very late reply, I didn't see your reply until I arrived at this page after clicking on a thumbnail picture of Claire on the page of a new celebrity!
It is apt for me to reply right now because I have just downed a cup of coffee whilst being sat in the back garden, today is one of the first few days this year in which I have been privileged enough to enjoy some fine weather! For me coffee acts as a good stimulant and often improves my mood, it does smell quite nice too! I like the taste of some brands of coffee but not so much others!
I remember you mentioning about the job where everyone was only there half-heartedly, taking a sleep break in the toilets is very risky because you would have been up the creek if you had woken up after the place had been locked up! I have done similar things myself but I could only ever manage to power nap thankfully!
I prefer Claire Coffee to Grim Claire and I have to say that she can easily pass for a strong 5'3", I can offer her 5'3.75" as a compromise between you and Rob!
GrimmFan
said on 19/Aug/17
She looks like she would reach Sasha R's armpit without her big heels. I am just under 5'3 and I am shoulder height to my 6'4 cousin. She looks like 5'2.
Sandy Cowell
said on 1/Jun/17
@ Nik - 'Claire Cocoa' would have more appeal to me! I don't like coffee but I like the smell of the fresh stuff - you know, those gorgeous warm russet brown beans you can buy in special coffee shops! I used to buy some for my boyfriend's Mum every Friday and stink the whole office out! Nobody complained! (It was that job I told you about where everyone was there only half-heartedly! Yes, the one where I'd take a sleep break in the toilets if I was very tired!)
Claire can have 5ft4 from me!
Editor Rob: I think on Grimm Claire could look anywhere in 5ft 3.5-4 range.
Nik
said on 29/May/17
I like her name!
ollie
said on 7/Nov/16
If Bitsie Tulloch is 5'5, and many think (me included) that she looks that at most, then there's no way Claire is 5'4, more like 5'3 or slightly under.it doesn't take one bit away from her hotness though lol
Sam
said on 19/Dec/14
I would say she can look a bit under her claim from her appearance on Grimm, maybe a weak 5'4". Definitely at least a foot under Sasha Roiz and almost towered over even by David Giuntoli.
Sarah
said on 11/May/14
I was looking over my comments on the Grimm actor's pages again. I wonder if Claire Coffee(Adalind) might be closer to 160 cm/5'3". She looks 13-14 in shorter than Sasha Roiz (Renard) in some shots. What do you think Rob?
[Editor Rob: I'd give her the claim she made just now, my first thought was she was 5ft 3.5]
Sarah
said on 19/Nov/13
Good listing. She is over 1 foot shorter than Sasha Roiz (6'4") on Grimm.
sf
said on 17/Feb/08
The man can play the guitar.
glenn
said on 17/Feb/08
thanks joe.i try to keep my pics and music tastes as diverse as possible.
Joe
said on 16/Feb/08
Excellent picture, Glenn, thanks for your contributions.
Jos
Anthony
said on 16/Aug/07
His version of "Light My Fire" is one of the best covers ever.
glenn
said on 14/Aug/07
thank you iris.i respect all kinds of music and culture.
iris
said on 14/Aug/07
wow i cannot believe you have this guy posted!! excelent picture glenn!! a true legend
james
said on 8/Aug/07
short guy but a huge talent..
amazing..
glenn
said on 8/Aug/07
from puerto rico.
RICHARD
said on 8/Aug/07
Either 5'5 or 5'6. What is Jose's ancestry, Glenn ????
Anthony
said on 6/Aug/07
Glenn's leaning and Jose is closer to the camera. I buy 5'5.
Anna
said on 6/Aug/07
That is a 3 inch gap? It looks much less than that.
glenn
said on 5/Aug/07
oh,really? 5-5 it is then.he was hunched over alot,so he confused my gauging.
glenn
said on 5/Aug/07
bad slouch.id put him at 5-6.
[Editor Rob: I thought you had the bigger slouch, I really don't know much on him, I just looked though and saw one article calling him 5ft 5, so give that at least then]