David Giuntoli's Height
5ft 10 (177.8 cm)
American actor best known for starring as Nick on TV series Grimm. In an EW interview he referenced his height:
"There's a major clash of the titans - I guess, one titan [The Captain] and one guy who's, like, 5-foot-10"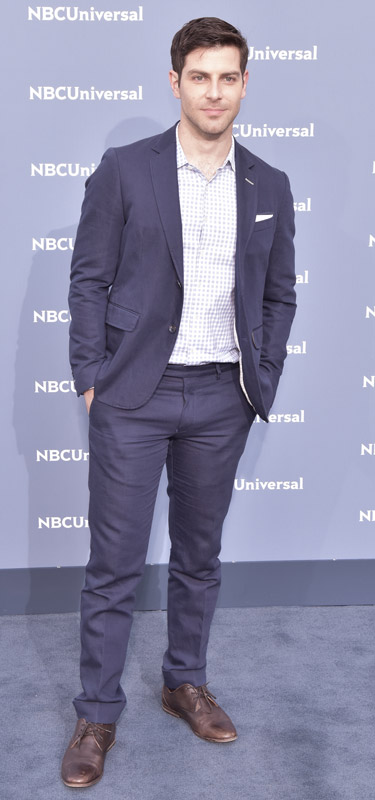 Photos by PR Photos
You May Be Interested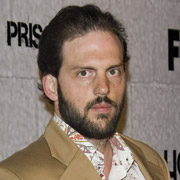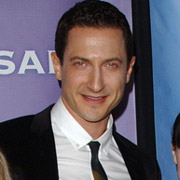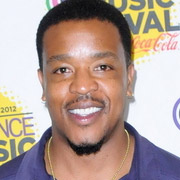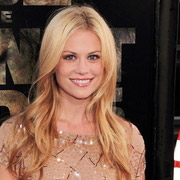 Add a Comment
40 comments
Average Guess (13 Votes)
5ft 10.17in (178.2cm)
Chris Junior Hernandez 1990
said on 10/Nov/20
Giuntoli had a 5'8 proportion most of the time look quite stocky frame when standing alone.
Black Noir
said on 13/Aug/20
He's a really good actor I hope he's in more films and shows; him and Silas weir play off eachother well. I'd give him 179 cm or 178.3 cm
Animus
said on 20/Aug/19
To my eye he could easily be 5'10½.
khaled taban
said on 20/Aug/19
5'9.75" is better ...
Nick Huber
said on 13/Nov/18
He is 180cm.
Not 177cm. But in Realife he looks like 190cm.
Tsering
said on 5/Nov/18
I was on the set of Grimm a couple of times. I'm 5'7", he was about my height with lifts in his shoes. They shoot things in certain ways to make people look taller or shorter depending on their goal.
My guess is 5'7" but this thing won't let me guess that short.
188cm KNight
said on 26/Jun/18
@QM6'1QM How can 5'9.25" be average but 6'1" be shorter than 90-95% of guys? Are you mental or just dense? I don't like judging and I am up for this comment being pulled, BUT from my own experience just the other day there had to be up to 40 or MORE people standing in a hall with me after a sports event (these are guys who are in decent or above shape, too) and guess what, at the height of a (according to you) measly 6'2" I was the TALLEST there, I was the 99.99-100%.
I did not have to measure up against a wall, it was clear as day, I could see above most guys' heads (not being cocky, just my experience).
QM6'1QM
said on 4/May/18
Absolutely, average guy, solid 5'9.25".
Easterwood 6'3
said on 18/Feb/18
Most often, he looks a solid 5'9.
GrimmFan
said on 19/Aug/17
He looks average height. 5'9 - 5'10
Andrew
said on 30/Jul/17
Lot of his professional acting profiles state 5'9".
Definitely nowhere near 5'10".
In Grimm Juliette is 5'5" and he is barely 3" taller.
5'9" absolute max - in shoes.
phil
said on 15/May/17
david giuntoli your the more the guy that like 5'9
dan
said on 5/Mar/16
I live in Portland. A buddy of mine saw him on the street. He said he was amazed and surprised at how small he is. My buddy said he lucky to be 5'9 more like 5'8 and 140lbs ringing wet.
MaskDeMasque
said on 26/Jul/15
Watched a few Grimms at my mates last night. I thought he looked same height as me- 5'9.5
Sam
said on 7/May/15
Yeah, could be 177 cm...probably very similar to
Matt Damon
's height.
RogerH
said on 5/Aug/14
176/177 imo
MD
said on 27/Mar/14
Sam, knowing all the other actors in that shot, and since Smith is slouched more than all of them, he looks short in that shot.
Sam
said on 26/Mar/14
I actually think he looks taller than expected in that shot. It's hard to determine but he might be not much different from 5'11.5" Matt Smith if Smith straightened up. 5'7.5" Kit Harington's nose comes up to about the bottom of Giuntoli's nose, which I think is an approximately 3 inches. Footwear could make a difference of course.
MD
said on 26/Mar/14
I too wish we could see footwear. He's looking particularly short in this shot given we know the heights of every other person in that shot.
cole
said on 24/Mar/14
With Matt Smith, Kit Harington and Tyler Posey:
Click Here
Too bad we can't see footwear! Matt's not standing straight, as usual.
Posey maybe forcing his posture a little?
Yaspaa
said on 16/Mar/14
Anne Dudek wearing a 2"ish heel looked slightly shorter than this guy as she walked passed him. He appeared as a 6'0 guy with 1 inch footwear.. in that scene anyway.
Sam
said on 16/Mar/14
About 5'10" even.
Sam
said on 8/Jan/14
If Hornsby is 6'1", that would make Roiz close to 6'5" because Roiz has easily 4 inches over him.
Sam
said on 23/Dec/13
Funny to see him man-handle the giant alligator man in the most recent episode. The top of David's head came up to somewhere in the other guy's chest.
Mr. R
said on 19/Nov/13
I have met Russell Hornsby many times. He is 6-1 flat.
Sarah
said on 12/Nov/13
I saw that a few people were asking about Silas Weir Mitchell too. I found a photo with Mitchell, Sasha Roiz, and Russell Hornsby.
Click Here
It looks like Mitchell is 1-2 in shorter than Roiz,maybe 6'2"-6'3"?
MD
said on 29/Oct/13
A kind of odd picture (Sasha has his head tilted up looking off into the distance for some reason. lol), but for reference. David with 6'4" Sasha Roiz:
Click Here
Sam
said on 28/Oct/13
In the season premiere of Grimm, Mitchell was in a few shots with Sasha Roiz and did look near 2 inches shorter, though the angles and posture weren't the best for comparison.
Sam
said on 22/Oct/13
Since you watched Grimm now, Rob, do you think you could add Silas Weir Mitchell?
Sarah
said on 8/Oct/13
Strong 5'10" I'd say
averagegiant
said on 27/Jul/13
he looks short to me, I saw him in a picture with the asian guy from the walking dead and he looked the same height or even shorther. Maybe the picture wasn't reliable.
cole
said on 11/Jul/13
@MD: There's a big difference between "really badly wanting him to be taller", and thinking he can look a bit taller than the flat 5'10, which he does on occasion. 178-179 cm range is reasonable for Giuntoli, imo. If i said I thought he was 6ft it would have been a different story...
cole
said on 8/Jul/13
@Mr. R: I get what you are saying about the use of the words "like" and "about" when it comes to celebs and their height-claims, and you are right. When celebs say that, it means that they are most likely rounding up a bit. But I don't think that's the case with Giuntoli.
When I see him on Grimm, this "like 5 foot ten" claim seems a bit modest to me, but then again, he's allways wearing boots on the show. This listing, or 5'10.25, is fine, but I don't think he's shorter.
What do you think Rob? If he turned out to be shorter or taller, or exactly 178 cm, which would you have bet on?

Editor Rob
he's certainly not wearing thin shoes on grimm, I think he can be a solid 5ft 10
Him
said on 6/Jul/13
He is almost 5'11
Mr. R
said on 2/Jul/13
@cole Since I have been on this site, most people who use the words "like" or "around" regarding their height are always rounding up.
cole
said on 28/Jun/13
@Mr. R: Or he just doesn't care? I know plenty of people who underplay their heights. They would measure around 179-179,5 cm, but just doesn't bother with the fractions, and just says; 'like 5'10'. It's not all that rare, not everyone is obsessed with being a certain height.
Mr. R
said on 28/Jun/13
But the "like, 5 foot ten" statement tells me that he is under that.
cole
said on 26/Jun/13
Yup Sam, he is in the 5'10 range, but I'm not too sure on the flat 5'10. I see him anywhere from 5'10.25 - 5'10.75, it could just be circumstantial though. The evidence I've initially seen supports about a 5'11 frame from what I could tell, but it might just have been camera-work etc. My money is on 5'10.5 (179 cm) for the moment being.
Sam
said on 25/Jun/13
I actually think a solid 5'10" is actually a good call. Compare him to 6'4" Sasha Roiz, 6'2"-6'3" Silas Weir Mitchell (?) and 6'1" Russell Hornsby, he looks most like a 5'10" guy.
cole
said on 22/Jun/13
Good to see that you finally gave him a page of his own, Rob :) Surprising that you went with the flat 5'10, I would have thought 5'10.25 or 5'10.5 would have been more fitting, but I can't be entirely sure though. Will do some research!