Sasha Roiz's Height
6ft 4 (193 cm)
Israeli-Canadian Actor from TV series Grimm and Caprica. CelebHeights read him saying on his twitter:
"I'm 6'4""
and on his imdbResume, he had his Weight down as
"210 lbs"
.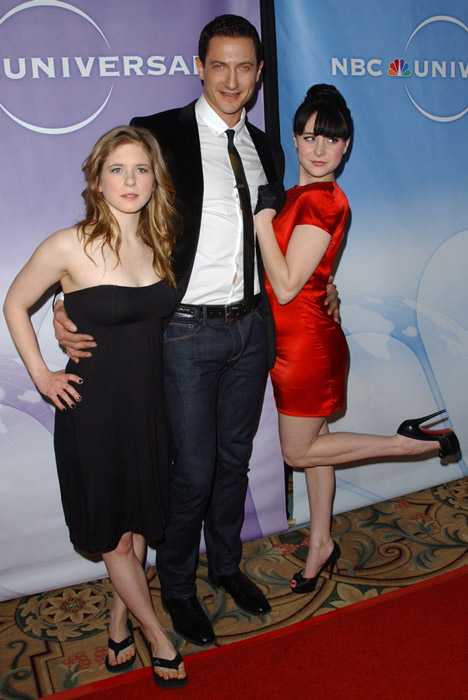 Sasha with
Magda Apanowicz
and
Alessandra Torresani
Photo by PR Photos
You May Be Interested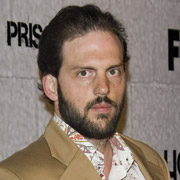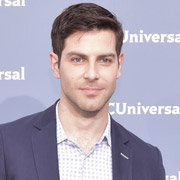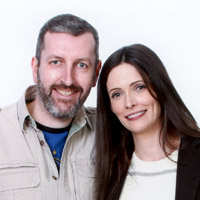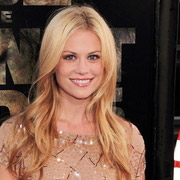 Add a Comment
34 comments
Average Guess (13 Votes)
6ft 4.27in (193.7cm)
Miss Sandy Cowell
said on 19/Sep/20
I just found Sasha by mistake and.
isn't he HUGE? Yes, definitely one of those celebrities worth checking out!
Six foot four, no doubt about it, and I can totally understand that some voters have gone higher.
🙄📏🙊
Chris Junior Hernandez 1990
said on 12/May/20
Honestly the more looking at Sasha i think of a higher chance he might be edging out Jared Padalecki. If Sasha turn out to be a strong half inch taller than Jason Momoa from Rob impression if met him in real will not surprise me at all.
Matt6'5
said on 18/Apr/20
Interesting that google lists him at 6'5 now.

Editor Rob
In Sasha's own words "last time I checked I was 6'4". I might squeeze out another inch in time for #Grimm."
Chris Junior Hernandez 1990
said on 15/Nov/19
Rob, just curious is Sasha get 6'4.25" impression from you? Sometimes i wonder he isn't below that.

Editor Rob
He can look a good 6ft 4 at times.
khaled taban
said on 20/Aug/19
6'4.25" no shorter !
Rampage(-_-_-)Clover
said on 25/Jul/19
Strong 6ft4
Junior Hernandez 1990
said on 13/Dec/18
Like Jared Padalecki measure by the doctor a later morning 6'4 1/4 and claim 6'4 their lowest height before bed.
berta
said on 23/Nov/18
i think very legit 193 guy he could be 1/8-1/4 over on a good day
Junior Hernandez 1990
said on 13/Jun/18
I feel Sasha is at most 193.5cm or 6'4 1/8 def strong 6'4 like Padalecki.
Matt6'5''
said on 11/Mar/18
He's been pictured with Jared Padalecki in a group photo at a Con or something. However they were in casual posture, and not directly next to each other. They looked close enough, but it would've been awesome to have a direct photo of the two of them!
Christian-6'5 3/8"
said on 18/Dec/17
@Toll
Sasha doesn't tower over people like a real 6'5"-6'6" guy would.
Canson
said on 18/Dec/17
@Toll: this guy Doesn't even look as tall as a Joe Mangianello whonisnabout 6'4 1/2. He's likely not over 6'4".
Toll
said on 18/Dec/17
This guy is more like 6'5" close to 6'6" and seems he like to downgrade his height because of role issues. Look at the Instagram post of Bree Turner dated Nov. 29, 17'. He towers over 6'2 1/2" Silas. No way.
Another photo below. Don't think that's only 2 inches difference between Silas.
Click Here
JJAK
said on 21/May/17
This guy has one of the oddest builds and postures no less than 6 3.5 on his worst day could be a few hairs over 6 4.
Tough to comapre he was well over Adewale who is a very strong 6 2 in Pompeii.
Not a bad actor mostly tv and cable movies.
berta
said on 5/May/17
another strong 193 guy. that could look 194 most of the time. 193-194 guy
CNROM89
said on 20/Jan/17
@ S.J.H
Yeah, i understand it. But I don't think Sasha Roiz edge out peak David Morse.
S.J.H
said on 15/Jan/17
CNROM89 said on 5/Oct/16
Never denied at least 0.5" between david morse and sasha rioz. I think like rob said that in 16 blocks morse had simply loss 0.5". Rioz a solid 6'4 guy even could leave impression taller than other 6'4 guys like victore webster , jason momoa etc
CNROM89
said on 5/Oct/16
@S.J.H
I watched 16 Blocks and ı don't see an inch diffrence between them. They are very similiar i think and Morse is clearly taller than Roiz at his peak.
S.J.H
said on 2/Oct/16
I thought in 16 blocks he edge out 6'4 david morse by an inch?

Editor Rob
Morse possibly down to 6ft 3.5 that point
181cm Lift Wearer
said on 15/Dec/15
Can look as low as 6'3 at times because of his poor posture.
184.3cm (Night)
said on 13/Dec/15
yeah i pegged this guy for 6'4. He completely towers everyone on Grimm. He walks around slouched most of the time and still has an easy 5 inches on the main guy.
Andrea
said on 10/May/15
If i remember well, i also saw a picture of this guy with Zachary Levi in the past, a picture which i can't found now but he looked too close to Zachary to be a 6'4 guy... But i admit i've seen nothing of this guy, except some pictures around!
Andrea
said on 8/May/15
Admitting i haven't seen this Grimm show, looking at pictures with him and David Giuntoli, if David is only 5'10, he looks more 6'3 range... Rob, does he really look 6 inches taller on the show? From the pictures, he looks more near 5 inches taller.

Editor Rob
he can look at times 6ft 3-3.5 with David yeah.
Arch Stanton
said on 6/May/15
I was about to say, if you google image him he can indeed look a decent 6'4" guy and remind me of Goldblum. If that Nico guy really did have him by 2-3 cm then he must be 6'5, just doesn't seem it in photos!
Sean73
said on 2/Jul/14
He looks like Jeff Goldblum and Jason Issacs had a kid.6 foot 4 like his daddy.
Sam
said on 1/Nov/13
He's a solid 6'4" guy for sure I think next to the case of Grimm. He might wake up at 194 cm and never dip below the 6'4" mark.
Click Here
Sarah
said on 8/Oct/13
Rob, how tall is the actress next to him (Magda)? Maybe 5'3"?

Editor Rob
that's what I have her on this site yeah...I've seen a few friends photos with her, she can look 5ft 2-3 range in them.
cole
said on 31/Aug/13
Actually I think 194 cm is a posibility as well.
cole
said on 23/Jun/13
Spot on 6'4.
Jess
said on 24/Aug/12
He's probably a hair over 6'4". I don't think that the other Grimm actors are on this site yet, but most of them are pretty tall.
steven
said on 14/Jan/12
he might be a real 6'4.
J-Dog
said on 20/Jun/11
This dude looks a solid 6'4" in Caprica. Big guy. The lowest I could see for him is 6'3.5", but I wouldn't doubt the 6'4" claim, very accurate.
Mathew
said on 18/Jun/11
He might be more 6'3.5", but 6'4" isn't unlikely either.
Cranberries
said on 15/Jun/11
Obviously taller than 191cm Yeoman on The Mentalist. Accurate; possibly a hair under, but who ever knows?