Clare Kramer's Height
5ft 4 (162.6 cm)
American actress best known for playing Glory on tv series Buffy the Vampire Slayer. These photos are from Starfury conventions, she had a few inches more footwear than us.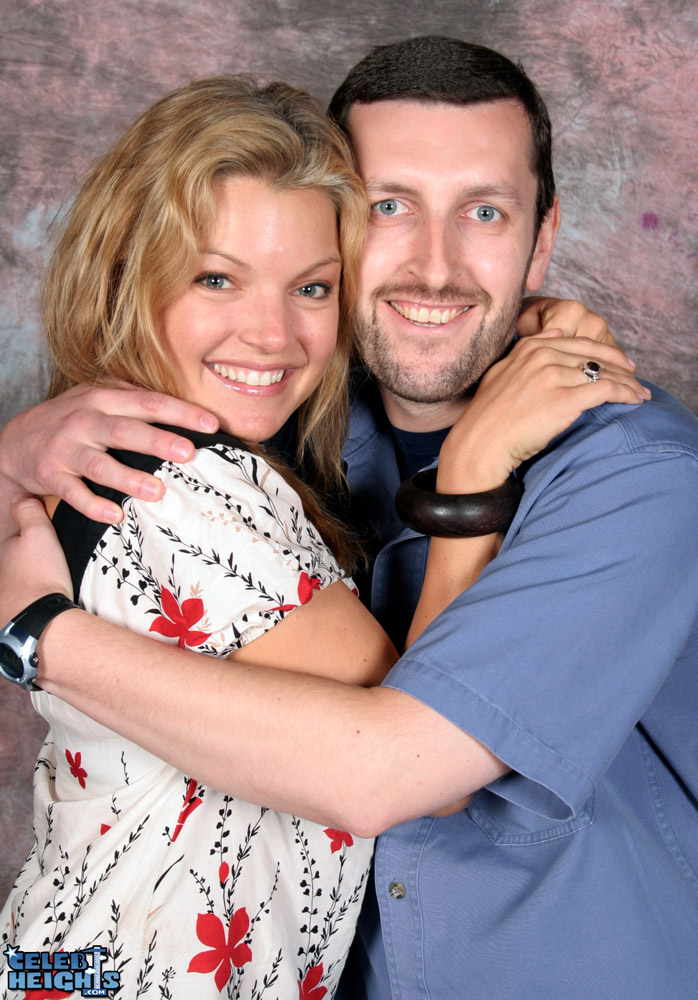 5ft 8 Rob, 5ft 8 Jenny and Clare
You May Be Interested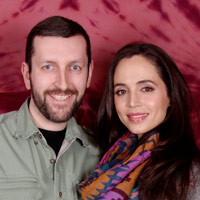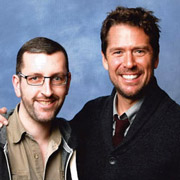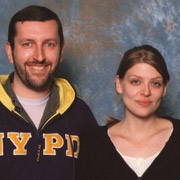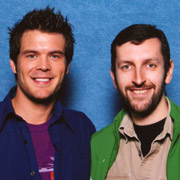 Add a Comment
14 comments
Average Guess (4 Votes)
5ft 4.25in (163.2cm)
Sandy Cowell
said on 11/May/17
What a couple of beautiful pictures!
It must have been great for Jenny to meet a member of the Buffy cast! I remember, Rob, that you told me Jenny is a devoted fan! Moi aussi!
So Glory is 5ft4! None of the cast seem unduly tall from the girls I liked, which included Buffy of course, Willow and Glory!
So 5ft4 it is!
Editor Rob: yeah Buffy is still her favourite show, I'm going to try to get Jenny a chance to have a photo with Cordelia and Riley this year...she's not got any photo with celebrity for a few years now and I know she'd love them.

satchy
said on 20/Jul/13
wow thats definitely your best hug with a celeb Rob ;) and she is very beautiful
Elijah
said on 29/Dec/12
Looks like she would be Jessica Simpson's sister... haha
Sean73
said on 15/Dec/11
She`s gonna inject you with a dose of HAPPY! Weeeeeeeeee!
Phil
said on 3/Oct/11
Rob, just to let you know. 5 foot 4 inches = 162.56 cm
5 foot 4.25 inches = 163.19 cm
[Editor Rob: I'm aware of all of this ;)

but the nearest rounded cm to 5ft 4 is 163.]
Truth
said on 21/Sep/11
She looks adorable and so pocket sized. Loved her on Buffy. Was she one of the women you really wanted to hug Rob?
[Editor Rob: clare is an active hugger, she literally hugs everybody in photos!]
Jim
said on 10/Aug/11
What a cutie (Im`talking about Rob of course..)!
Rich Hall
said on 15/Jul/11
nice pics :-)
PHL
said on 24/Mar/11
she huged jenny too ZAQ.
Boxing Fighter
said on 19/Jun/09
Damn! She is cute!!!
Seriously, your estimates looks wrong, she seems to be as tall as you, Rob.
I wonder why...
[Editor Rob: that other photo had me bending down near 3 inches, not so good for height shot!

I just found and scanned one Jenny has and another...]
Josh.J
said on 16/Jun/09
rob how could you sacrifice getting a good height comparison pic for a close chummy pose? cant blame you though ;)
[Editor Rob: some sacrifices I'll gladly take!]
mazza
said on 10/Jun/09
her bio on idm says 57 what w*****s huh i knew she wasn't that tall
Editor Rob
said on 2/Jun/06

"Here's some insight into working in television. EVERYONE IS SHORT. It's true! That's just L.A., that's just actors in general" - Kramer.
175cm17andgrowing
said on 2/Mar/06
I'd say 5'7'' in heels compared to James Marsters. 5'4'' seems to be right.