Colin Hanks Height
6ft 1 (185.4 cm)
American actor best known for roles in films such as The Orange County, King Kong (2005), The Great Buck Howard, Untraceable and That Thing You Do!. On TV he appeared in Fargo, Dexter and Roswell. In LA Times (24/1/08) an article said
"At 6 feet 1, he said, he is taller than his dad"
and on his twitter he also mentioned
"im 6'1"
.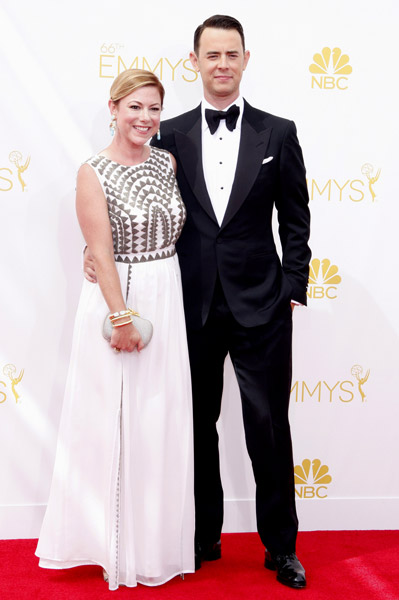 Photos by PR Photos
You May Be Interested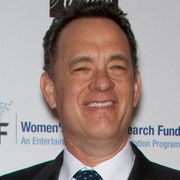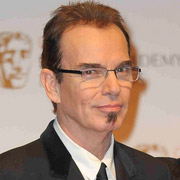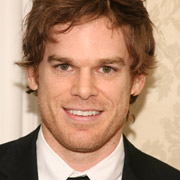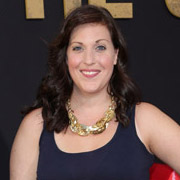 Add a Comment
81 comments
Average Guess (36 Votes)
6ft 1.01in (185.4cm)
Progking
said on 2/Jan/21
187.5 morning, 185.5 night. So he probably doesnt drop below 6'1 and is more of a 6'1 1/8-6'1 1/4 guy
Miss Sandy Cowell
said on 25/Nov/20
🎂🎁 A Very Happy Belated Birthday to Colin Hanks, who celebrated his 43rd special day yesterday.
6ft1, so tall like Dad, Tom! 🎁🎂
Progking
said on 14/Nov/20
187 cm morning, 185 cm night probably I see him as a fraction off 6'1 at worst
Ronaldo 185.4cm
said on 14/Nov/20
Similar to Cristiano Ronaldo in height and proportionally; has the good posture and looks to have a longer neck too. 185-185.5cm, nice height.
Tall Sam
said on 28/Sep/20
I could certainly see him as potential 186 cm. My brother met and was photographed at his work with Colin and Colin could seem a little under 2 inches shorter than my 6'3" brother.
Rampage(-_-_-)Clover
said on 27/Sep/20
Looked similar to Kevin Kline in The Orange County
VitoCheng
said on 30/Aug/20
186.1cm
Jkiller
said on 25/Jul/20
He seems a very decent 6'1.25 (186cm)
Rampage(-_-_-)Clover
said on 12/Jul/20
In some photos looks 2in taller than his dad. Tom at a bit under 6ft today and Colin a little over 6ft1 looks feasible I think
Miss Sandy Cowell
said on 11/Jul/20
How interesting to find out that Colin starred with Dad, Tom Hanks, and Liv Tyler, Charlize Theron and stepmother Rita Wilson in the feel-good movie 'That Thing You Do!', which was directed by Tom himself.
While trying to find out the height of Colin's birth mother, I actually did have success, but I came across some tragic news as well. The lady was Samantha Lewes, who worked as an actress and was Tom's first wife. She was 165cm, so Colin inherited his height from Dad. The devastating fact is that Samantha lost her battle against bone cancer while just 49, in March 2002.
😢 RIP Samantha XXX 🕯️💐
Tom's daughter, Elizabeth Ann Hanks, is the full sister of Colin, and the siblings have two half-brothers by Tom's marriage to actress Rita Wilson.
I'm giving Colin Hanks 6ft1.25 😁💕
Kebapsever
said on 29/Jun/20
6'1,5. Definitely deserves a upgrade.
Vladzeu1999
said on 9/Apr/20
I have a question for you, Rob. Are the heights for all the celebs that you list here the minimum as posible or just a little under their maximum morning height?

Editor Rob
Generally view them as being up several hours. In Colin's case, you could argue he is a more solid 6ft 1 than some other 6ft 1 guys look.
Rampage(-_-_-)Clover
said on 27/Mar/20
I think Colin would be simiar to Barack
Chris Junior Hernandez 1990
said on 10/Jul/19
@ampage(-_-_-)Clover Problem goes to Tom Hanks looking under 5'11 1/2 now especially look 2" shorter than 6'1 Barrack Obama. Without a hair Colin doesn't strikes that high as Obama.
Rampage(-_-_-)Clover
said on 31/May/19
Definitely think there's a case for 186cm. Can look near 2in taller than his dad at times
Rampage(-_-_-)Clover
said on 30/May/19
Sorry Rob, you didn't type anything?

Editor Rob
It was there, but a closing tag made it vanish, it's there again now.
Rampage(-_-_-)Clover
said on 28/May/19
Rob, which of these is fair?
A) 188.5cm/186.5cm
B) 188cm/186cm
C) 187.5cm/185.5cm
D) 187cm/185cm
E) 186.5cm/184.5cm
Personally I can't see less than C and would argue for B.

Editor Rob
B-C range is probably realistic for him...you could class Colin as a modest 6ft 1...in that, he may well measure a nickle over it but isn't that concerned with loose change.
Rampage(-_-_-)Clover
said on 2/May/19
Can look almost 2in taller than his dad at times
Junior Hernandez 1990
said on 30/May/18
@depressed schizophrenic There is way inflating it. If you compare Obama with Tom Hanks there is solid 1.5-1.75" range to Colin with his dad 1-1.25" so there will definitely be 3/8-1/2 inch between Obama and Colin. Kobe Bryant is only listed at 6'4 3/4 and look 4-4.25" taller than Obama. Obama look max 6'0.75" with him nothing more so Colin could never be over 6'0.5" and that is generous enough given it.
depressed schizophrenic
said on 27/May/18
If I had to guess his height whilst watching mad men , I would have put him at 187 - 188 cm
depressed schizophrenic
said on 27/May/18
ROB could you add that he had a role in Mad Men ?

Editor Rob
It was only a few episodes.
depressed schizophrenic
said on 27/May/18
Textbook 6'1 guy
joepage
said on 1/May/18
6'1 1/4" 186 cm.
Chill
said on 24/Mar/18
He doesn't seem 4 inches taller than Jordan Peele in the Key & Peele episode "Playing a Thug."
Animus
said on 24/Nov/17
He looks very tall for six-foot-one. The current average for user-guess seems low. He seems like a solid 6'1
Sam
said on 24/Nov/17
Colin was not less than this mark standing near my 6'3" brother.
Junior
said on 30/Oct/17
LOL. ;) Slim 6' , that supposed to be a joke and i just mean that someone like Barrack Obama was then an easy legit 6'1 next to Tom Hanks really not Colin.
Slim 6'
said on 29/Oct/17
Junior, lmao, what's drinking got to do with Colin Hanks height? 😂.
Junior
said on 27/Oct/17
People get drunk all the time. There is less than 1.5" between Colin and his father Tom. Tom listed now at 5'11.5" but look nothing over 5'11.25" with 6'1 Obama and look max 3cm shorter than his son. I wouldn't go above 6'0.5" for Colin Hanks. Maybe he get measure 6'1 in the morning would be reliable.
Editor Rob: Tom Hanks was taller than President Bush, who grew to 5ft 11.5 whilst in office...actually I believe what happened was Bush got measured in shoes and had shrunk a little bit, hence would be 5ft 10.5 barefoot.

Slim 6'
said on 5/Oct/17
As listed.
Ian C
said on 6/Jul/17
He's quite a bit taller than everybody else in Band of Brothers. So much so that, when I read his listing her I was surprised, expecting at least six foot four.
World Citizen
said on 12/Jun/17
It's obvious that he is the son of Tom Hanks. He looks very much like him.
S.J.H
said on 5/Jun/17
@Hans Meiser said on 20/May/17
Strong 6'1. An inch taller than his dad.
Lol. That would mean he is 6'0.5 same thought as mine. Don't forget tom hanks is listed 5'11.5 now
phil
said on 20/May/17
definitely 6'1
Hans Meiser
said on 20/May/17
Strong 6'1. An inch taller than his dad.
Rampage(-_-_-)Clover
said on 17/Apr/17
I think he's 186cm and Tom 182cm
RisingForce
said on 16/Apr/17
He was obviously taller than Michael C. Hall, but a full 3 inches taller? I don't remember noticing that big a difference. He was much taller than Edward James Olmos. He's definitely taller than his father, but I have doubts it's more than an inch today:
Click Here
I haven't looked at him too much, but I'd guess he's more a 184 cm guy rounding up if his father is around 182 cm in most of their pics together.
Rampage(-_-_-)Clover
said on 9/Feb/17
Looks a bit over this to me, 186-187cm.
Sandy Cowell
said on 9/Feb/17
So Colin Hanks is Tom's actor son - I did wonder! How very exciting! He also inherited Tom's 'tall gene' with his 6ft1 height!
S.J.H
said on 20/Jan/17
I think colin hanks can only be 184cm and his dad at most 181.5cm range look solid 1.5" shorter than 6'1 obama
S.J.H
said on 6/Nov/16
Seriously hanks needs a little downgrade as he look a weak 6'1 for long while as concern somewhere 6'0.5 to 6'0.75 and the old listing 6'1.75 much likely accurate with a shoe height so he is like 6'0.5 , i think of solid 6'1 is freddie prinze jr, barrack obama, scott cohen, jeffrey dean morgan and jim parsons
Sam
said on 9/Sep/15
Actually looked 2-2.5 inches over 5'10" Billy Bob Thornton but could have been filmed unfavorably due to Thornton's formidable character.
Rampage(-_-_-)Clover
said on 6/Mar/15
"Colin Hanks height: 6ft 1¼in (186cm)"
Looked at least 3in taller than Michael C. Hall when he guest-starred on Dexter and at times can look 2in taller than his father.
grizz
said on 16/Sep/14
I thought he was 6ft2, standing next to 6ft1.5in Weatherly he always looked taller or identical at worst.
josh b
said on 6/Sep/14
Well looks a good inch over 6 foot Mark
Click Here
Click Here
Rob what do you make of this photo taking all the factors into consideration, I find it difficult to tell who's taller?
[Editor Rob: I've not watched colin in that, I think he is what he says, an guy who does measure 6ft 1. There does look about 3-degree tilt in photo with Mark though, the difference might be a bit less if you removed the wee tilt.]
Sean
said on 22/Aug/14
Weirdly enough, when he was on Dexter, his character's driver's lisence with his height listed as 5'10". I wonder why they would underlist him by such a wide margin?
cole
said on 4/Aug/14
@Rampage: Yeah I guess 186 cm is arguable, he could look that in Fargo.
Hypado
said on 30/Jun/14
Colin Hanks 6ft1(185cm)
Tom Hanks 5ft11.5(182cm)
Nkdi
said on 29/May/14
A solid 6 footer.
Rampage(-_-_-)Clover
said on 3/Nov/13
cole, he looks 2in taller in some pics. I think 6ft1-1.5in is arguable for Colin, while Tom might be a fraction below 6ft at worst today. He's 57 and can look closer to 5ft11 in some pics with.
cole
said on 31/Aug/13
Please don't try to argue Colin being taller than his 6'1 claim, just to make sense of Tom being 6ft. Tom Hanks is not 6ft anymore, maybe he was in his youth, but today he is more 181-182 cm range.
Silent d
said on 10/Jul/13
Doesn't look 6 foot 1 on dexter considering michael c hall is 5 foot 10. He only looks 6 foot. 184cm.
hazmat
said on 24/Apr/13
it says he's 6´1 as well. last episode of dexter, season 6. story board or what ever it is called, at the MMPD.
Rampage(-_-_-)Clover
said on 2/Mar/13
6ft1.5(187cm) might be nearer for Colin.
Tom looks 182-183cm now, almost 2in
Hew
said on 10/Jan/13
If he's 6'1, Tom can't be over 5'11.25.
Rampage(-_-_-)Clover
said on 17/Dec/12
Colin Hanks 6ft1.5(187cm)
Tom Hanks 6ft(183cm)
steven
said on 11/Jan/12
he is 5'11. 0.5 added at max height. his dad is not 6'0 as well.
Triplescrew
said on 15/Nov/11
In Dexter his file said that he was 5'11" for some reason.
Plump
said on 7/Sep/11
Looks 184cm.
Rampage(-_-_-)Clover
said on 3/Jul/11
No offense, James but those estimates just don't add up.
James
said on 25/Jun/11
Colin Hanks 182cm
Tom Hanks 180cm today. 181cm peak
Rampage(-_-_-)Clover
said on 14/May/11
Colin Hanks 186cm
Tom Hanks 183cm
Rampage(-_-_-)Clover
said on 17/Apr/11
Colin is 187cm and Tom is 183cm
Rampage(-_-_-)Clover
said on 7/Feb/11
Tom Hanks is 183cm and Colin is 186-187cm
dmeyer
said on 8/Nov/10
this looks right he dosnt look over 1 in taller than his dad
Rampage-Clover
said on 26/Oct/10
6"1.25 to 6"1.5 is closer.
syd
said on 3/Jun/09
met him last month. a very tall guy. over 6'1 for sure
glenn
said on 4/May/09
i recently obtained a photo with him.i guess 6-1 sounds right.i thought 6ft,but he does bend.
Lenad
said on 3/May/09
A very strong 6'1 guy
-_-_-(Hugh)-_-_-/
said on 24/Feb/09
Let me be the first to say he looks the spitting image of his dad. But yeah he's taller. 6ft1-6ft2.
JILLY
said on 7/Jan/09
HE IS SO OVER 6' TALL, DID YOU SEE HIM STANDING NEXT TO ANTONIO BANDERAS?
Hugh
said on 20/Oct/08
He doesn't look much taller than his father. Maybe Tom is closer to 6ft1.
Josh
said on 23/Jun/07
yeah 6'1 is about right.
dmeyer
said on 22/Jan/07
186 cm fits him good rob can you show me a pic from tom and colin together also colin looks 4 to 5 cm shorter than 190 shreiber so 186 no taller
dmeyer
said on 21/Jan/07
i dont know the guy but 186 looks right for him
dmeyer
said on 3/Oct/06
6'1.5" is possible like a strong 186 he does look taller than 185 brody and just a bit smaller than 190 liev so 186 187
Anonymous
said on 31/Jul/06
Colin is at least an inch taller than his dad, tom hanks. Tom is 6' so yeah, 6'1/6'2
dmeyer
said on 16/Dec/05
he looks 7'1" on that pics
sam
said on 15/Dec/05
It looks like he towers over Jack Black in King Kong (not hard to do) and is the same height or taller than Adrien Brody. I'd give this guy 6'1.5".
[Editor Rob: seeing some more of the most recent pics of this guy, I think 186cm looks closer to the mark...hmm]
irrelevant
said on 10/Nov/05
In Band Of Brothers he looked a bit taller than Damian Lewis who is 6' or maybe 6'1''.
Brett
said on 28/Oct/05
I heard he was 5'11" , Um ill have to check where I saw it