Colm Feore's Height
5ft 11 ½ (181.6 cm)
American/Canadian actor best known for roles in films The Chronicles of Riddick, Thor and Face/Off. On TV he appeared in The Umbrella Academy.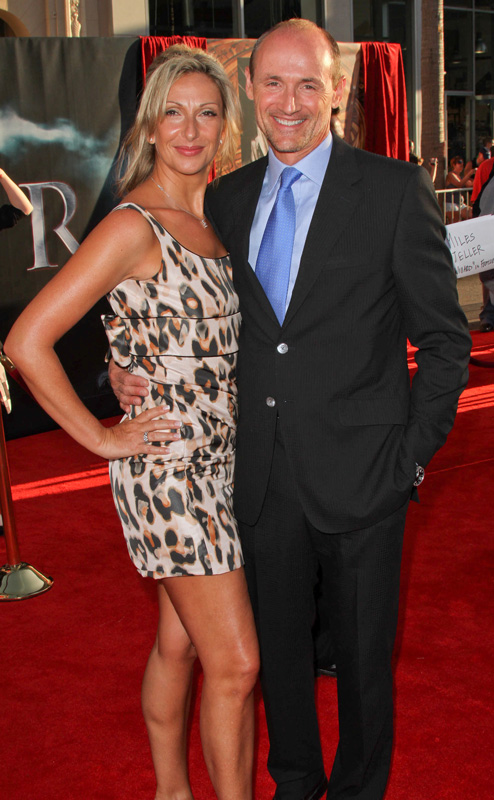 Photos by PR Photos
You May Be Interested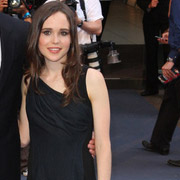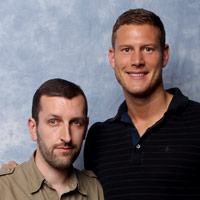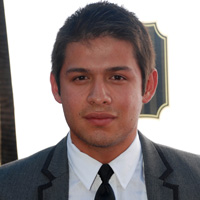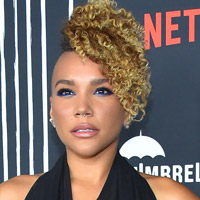 Add a Comment
11 comments
Average Guess (7 Votes)
5ft 11.18in (180.8cm)
Miss Sandy Cowell
said on 21/Oct/19
Colm might have played a swine in Stephen King's 'Storm of the Century', but he was anything but in the film I've just seen. Called 'The Prodigy', it was a tale of possession of a different kind, and Colm played an educated man who is an expert in rebirth and reincarnation. Due to his expertise, the mother of the 8-year-old in question finds out who has taken ownership of her son's body.
I knew I recognized Colm from somewhere, and although his career is extensive and I have many of his films, this one is my favourite. It was an excellent and original watch - and I even found Colm attractive in it!
5ft11.5 peak height. He's probably a bit shorter now but being as there's the one box, he gets his peak height. 'The Prodigy' is a 2019 movie, so it shows his height as it is now and his posture is still youthful.
😁👍🏆 = One fantastic film! 📀▶️
Sandy Cowell
said on 23/Feb/19
Colm plays a creepy and instantly dislikeable role in 'Storm of the Century', as Andre Limoge, who we first 'meet' when he knocks on the door of a trusting old lady. He comes out with some haunting drivel, chucks her zimmer frame out of her property and next we see she's been killed. He proceeds to throw something through her telly and continues watching it, making himself at home and eating her biscuits!
On first seeing him, I thought he was 6ft, but 20 years ago he must have been at his peak of 5ft11.5.
Next, after Jeffrey de Munn has witnessed the old lady lying in a pool of blood, and Limoge speaking things to him that nobody should know, he (playing Robbie Beals), goes and alerts the town, bringing the Constable back with him.
We see Limoge's eyes go completely black for a time, and then when he's sitting in the back of the Police car, he sports a set of fangs, leading us to believe that he some kind of devil or demon. He has an inane grin on his face which is totally unnerving.
When he steps out of the car, Tim Daly, the Policeman, is definitely taller than he is, but not by much. I wonder if, when I give 'Face/Off' another whirl, I find him equally contemptible?
Colm gets 5ft11.5 for his peak and 5ft11 for today, but as there's only one box, I have to give the swine 5ft11.5!
Nacho
said on 3/Apr/17
@Editor Rob,
Are u sure he's 5'11.5"?
Click Here
Click Here
Lyriq Bent is listed 6ft on this site and yet looks 2 inches on Colm in these Pics. I remember Colm was in Paycheck and looked 3-4 inches under Affleck. I think he's more 5'10-11 max.
What's your thought on this?
Editor Rob: at times he can look 5ft 11 on the nose, other times with good posture can seem taller.
Sean73
said on 7/Jun/16
I'm watching an episode of Law & Order: Special Victims Unit and Feore plays a child rapist in it. There are scenes that put Colm and Chris Meloni together. If Meloni is a solid 6 footer, then that would make Feore a flat 71." The episode aired in 2011.
Hypado
said on 18/Oct/14
Colm Feore looks this - 182 - in Amazing Spider Man 2
Jake: 1.82 m-- 1.83 m-- 1.84 m
said on 30/Aug/12
I agree that he can look either 182 cm or 183 cm. Maybe listing Feore as 5ft11.75 would be better Rob?
Hugh
said on 4/Oct/08
I think he is a legit 6ft.
dmeyer
said on 18/Sep/07
he looks close to denzel height so 5'11.5 is possible can look closer to 5'11 in paycheck so 6 ft peak and close to 5'11 now
dmeyer
said on 31/May/05
hi i am 182 cm i met aaron eckart and he was 2 to 3 cm shorter than me so he is 179-180 max and he does look 1'' taller than colm that would make him 178 max i think maybe colm use to be 6' but he shrink
dmeyer
said on 29/May/05
if colm is 6' then ben affleck is easily 6'4''
[Editor Rob: I think Colm after seeing some more of him is not quite this height, maybe 182ish...]
Big Dave
said on 15/Mar/05
That looks about right. He is similar to Vin Diesel in Riddick.